MONAHANS -- Baseball has a fickleness to it that no other sport offers up. As the famous Earl Weaver cliché goes, momentum is only as good as the next day's starting pitcher.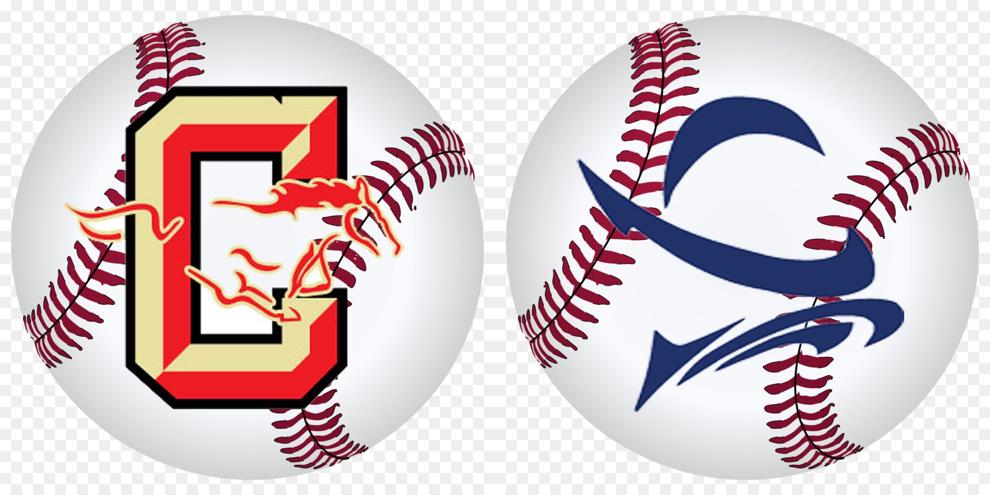 Coronado and El Paso Del Valle both ran into that notion for two games in a Class 5A area-round series, but the Conquistadors had just enough of an answer to claw past the Mustangs.
After trailing for the first 4 innings Saturday, Del Valle used a three-run surge in the top of the 5th to grab the lead then logged three more shutout frames to claim a 3-2 win.
The Conquistadors won the best-of-three series in two games after a taut 1-0 triumph on Friday.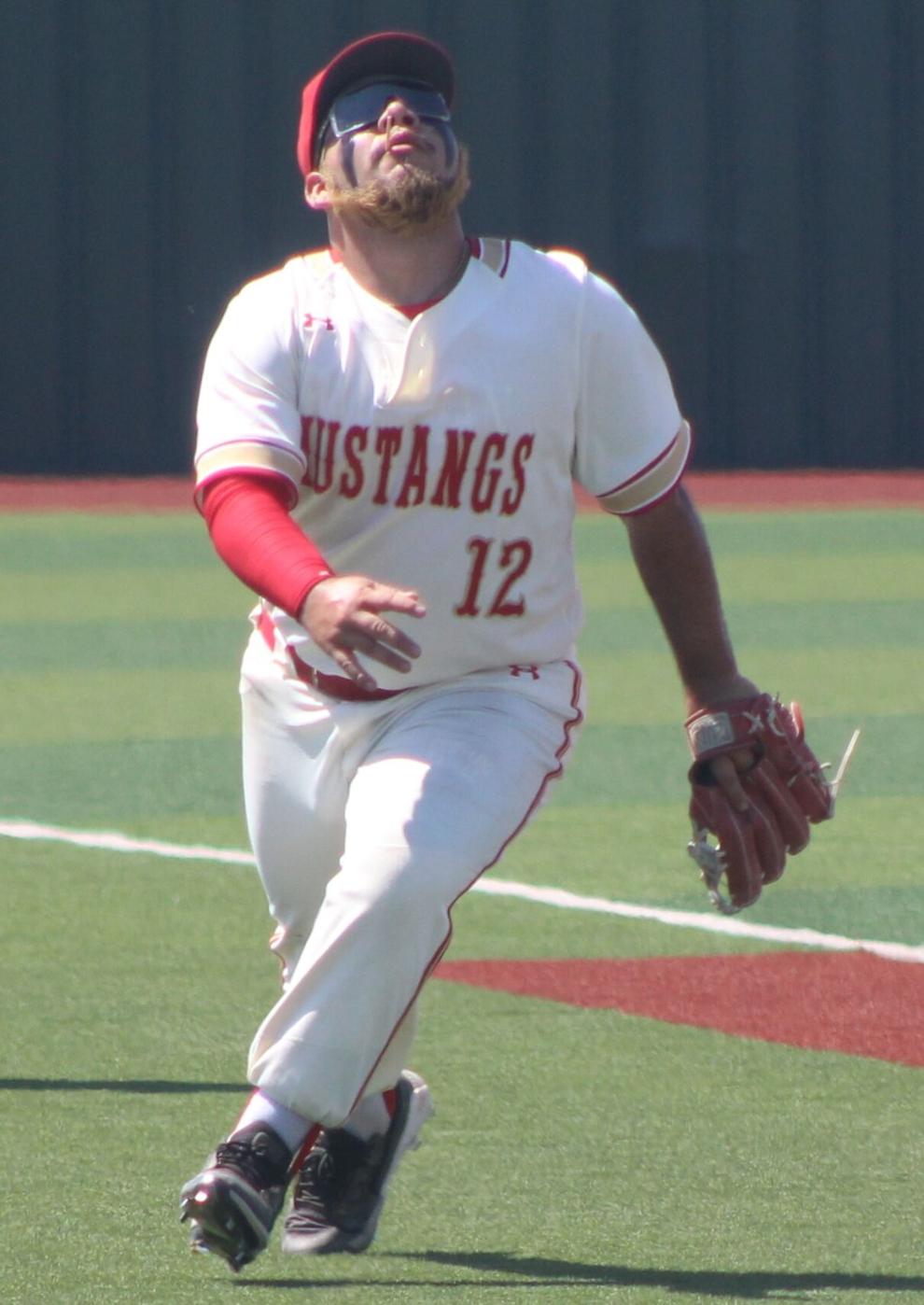 A week ago, the Mustangs (15-17-1) blistered Amarillo High 13-5 and 18-3 to advance, with every hitter in the lineup finding success at one time another. That momentum came to a screeching halt in 14 innings vs. Del Valle with only 10 hits and 2 runs.
"I'm just so proud of these guys," Coronado coach Brad Bibb said. "These guys did everything we asked them to do. I'm proud of them."
Including pitching as well as imaginable against the Conquistadors (27-6), who swept El Paso Irvin in the bi-district round. Del Valle managed only 12 hits and 4 runs in the two wins, but that proved to be enough for a pair of one-run triumphs.
A big part of the win on Saturday was Conquistador pitcher Naim Gill's complete-game performance to outduel Coronado's Diego Alonzo.
The Mustangs ended their series drought in the 2nd inning. With one out, Elijah Garcia poked a single to right field and advanced on Alonzo's groundout. Carson Shields worked the count full then legged out an infield single to the shortstop. When the throw got away from the first baseman, Garcia dashed home for a 1-0 cushion.
Coronado extended the lead to 2-0 in the 4th inning with effective execution. Kaleb Pillow drew a leadoff walk, Garcia bunted him up a base and Alonzo dropped an RBI hit to left field.
The Conquistadors didn't stay behind for long.
After stranding a runner in each of the first 4 innings, Del Valle loaded the bases with one out in the 5th. Isaac Vega dumped a fly ball to right field and Coronado's Esai Torres alertly pegged a throw to shortstop Jett Carrol for a forceout, but a run score to cut the deficit in half.
On the next pitch, Alan Nava-Moreno lashed a two-run double to center field to put the Conquistadors in front, 3-2.
Handed the lead, Gill worked around a walk and a single in the 5th, with the aid of a caught stealing, then mowed down the final seven hitters to lock up the victory and a spot in the regional round.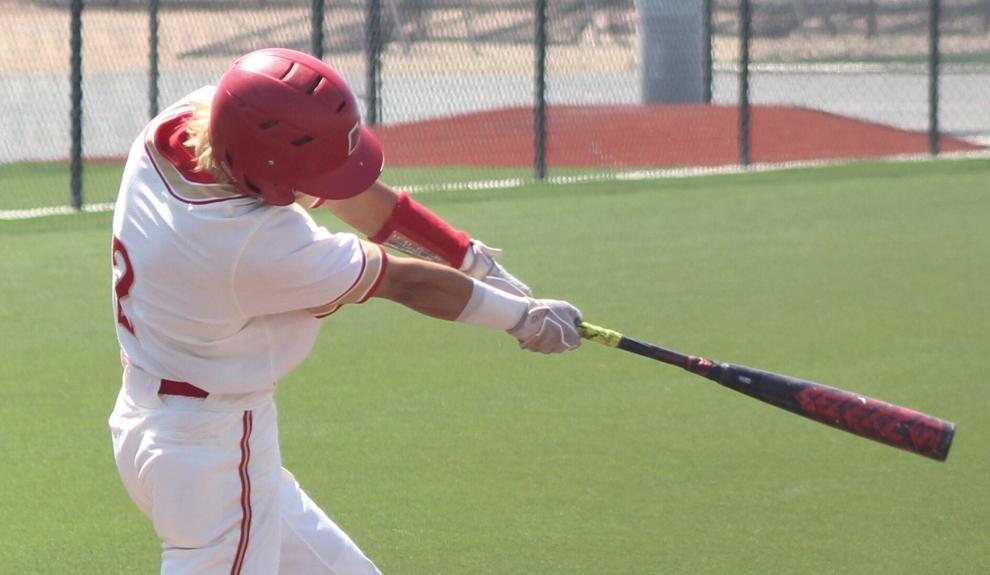 "It was two really close games," Bibb said. "Baseball is a great sport, and it takes execution in different areas. They outexecuted us, and that's the difference in the series. (Del Valle) was the better team in this series."
As accurate as that was, there was no doubt the Mustangs earned the respect of their opponent.
"Coronado has an awesome group of kids," Del Valle head coach John Beard said. "They battled hard. This was a great series between two good teams. Fortunately for us, we were able to come out on top. We were able to get the hits at the right time."
-------------------------------------------
CLASS 5A AREA ROUND
Best-of-three series | Game 2
At Monahans HS
EL PASO DEL VALLE 3, CORONADO 2
Del Valle            000   030   0   --   3   6   1
Coronado           010   100   0   --   2   6   1
Naim Gil and Isaac Vega; Diego Alonzo, Trevor Stephens (7) and Kaleb Pillow. W -- Gill. L -- Alonzo. 2B: Del Valle -- Alan Nava-Moreno. Records: Del Valle 27-6, Coronado 15-17-1.