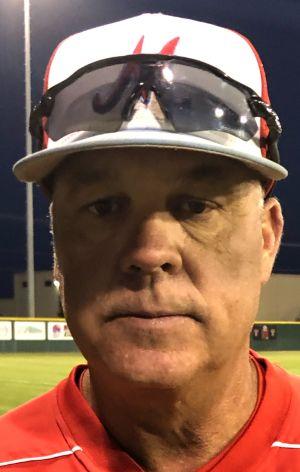 Coaches are well-trained in spotting flaws in their own team or in a specific game. It's usually pretty hard to convince them that something is perfect.
When a team provides the perfect ending to a nearly flawless performance, though, even the hardest-to-convince come around a little.
Monterey was close-to-perfect against Coronado for a second night in a row on Friday and is headed to the Class 5A regional semifinals and a showdown with upstart Lake Dallas next week. The Plainsmen edged Coronado 5-3 Friday to take the regional quarterfinal series in two games.
The game ended in bang-bang fashion when Monterey second baseman Matt Slowik alertly recovered the ball after smothering it on Charlie Robinson's run-scoring infield single, then fired a perfect strike to third baseman Nate Davila, who tagged out Mustang star Zack Swindell.
That play was a perfect example of the Plainsmen doing just about everything right. The perfect punctuation to an almost spotless two nights of baseball.
While there were a handful of small blemishes on Monterey's two-day conquest of its crosstown rival, the Plainsmen did so much right that an old coach bounced back-and-forth between amazement and conceding his crew of overachievers was pretty close to impeccable.
Jaden Guerrero kept the Mustangs baffled most of the night, Monterey again converted just about every scoring chance it created and the game ended with a perfect example of why the Plainsmen are advancing after their sixth playoff victory in as many games.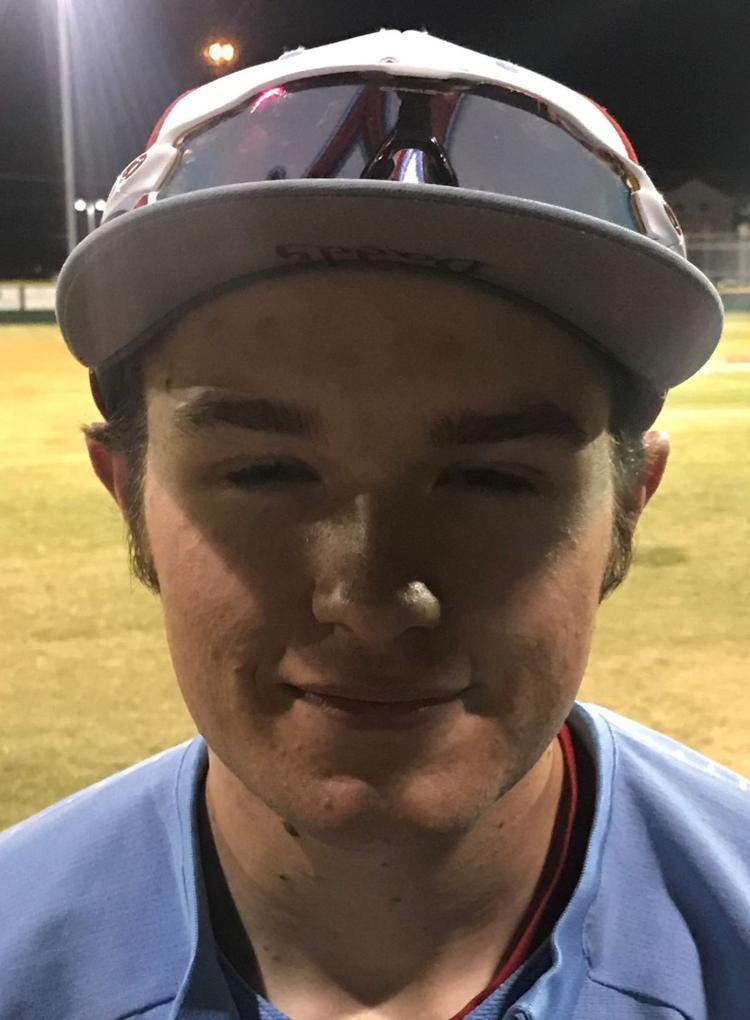 "We're playing well because we're doing the fundamental stuff well," Monterey coach Kent Meador said. "It kicked in for us a while back that if we throw strikes, defend and get some timely hits, then we're a pretty good team.
"We haven't been perfect, but we've been a lot closer to it than we were in the middle of the season."
Any lingering mid-season trouble became more of a distant memory Friday.
The Plainsmen (26-12-1) put immediate pressure on Coronado (22-17) with a run in the top of the 1st inning and kept their thumb on things by padding the lead with a concoction of execution: Two-out hitting, a deft hit-and-run play, secondary leads and dirt reads, a bloop RBI single.
Three-hole hitter Bobby Roberts came through twice in the clutch with RBI singles -- the first giving Monterey a 1-0 lead and the second was the last of a string of three hits in a row in the 2nd that stretched the advantage to 3-0.
"We wanted to come out and hit them hard," Roberts said. "We wanted to score a run or two right away to let them know we weren't here to play around.
"We knew that late in the game (Coronado has) been good at making comebacks, so we had to come out strong, build a good cushion and keep the pressure on them."
Both runs that Roberts chased home were scored by leadoff man Briley Alexander and he came home with a third run on a wild pitch in the 5th inning.
Slowik played a big role in one of those runs when he shanked a double to right field on a protective swing at a high fastball on a two-out hit-and-run. Monterey's resident baseball rat, Slowik didn't camouflage his feelings after the top third of the batting order produced 5 hits, 4 runs, 2 RBIs and a pair of doubles that contributed to runs.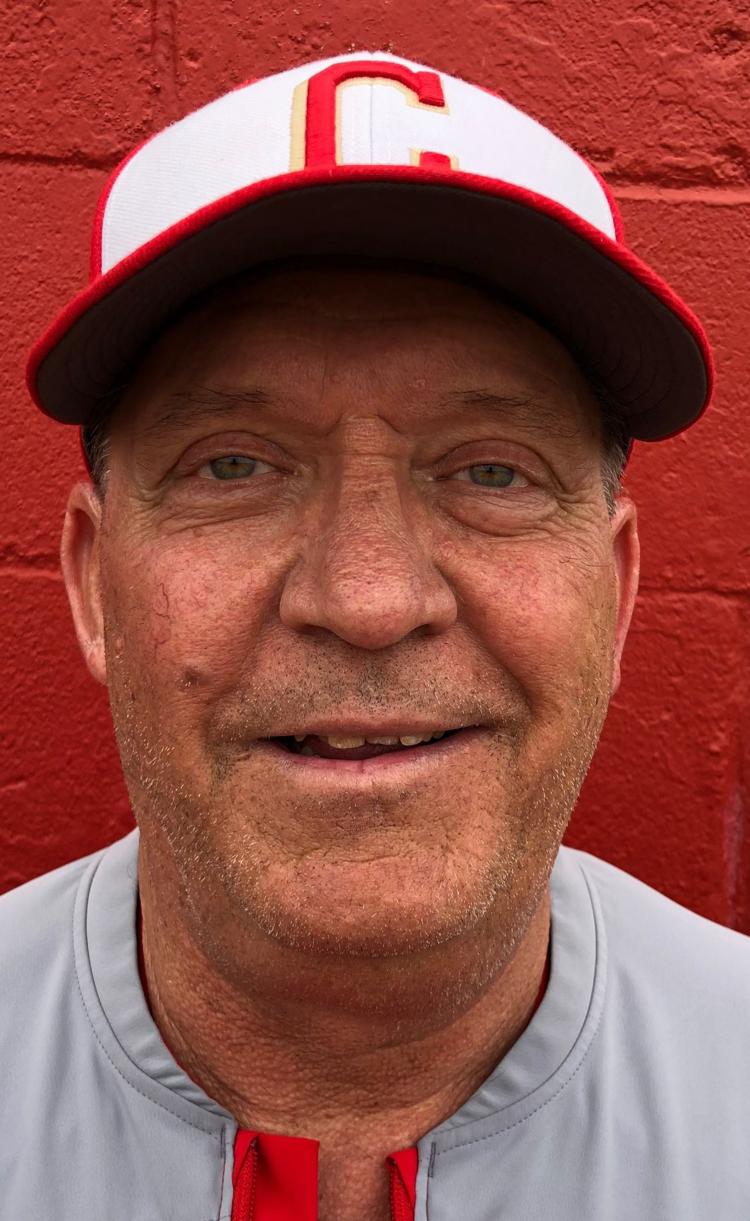 "If we can get our top three hitters hot and the rest of the lineup chips in the way they have been, we can beat just about anybody," Slowik said.
As big as Monterey's initial 3-0 lead was, the Plainsmen's continued knack for responding was also on full display.
Coronado's Layden White led off the 3rd by walking and raced to third when Cameron Stevenson rifled a double down the left-field line. Landry Watson's grounder to second base scored White to pull the Mustangs within 3-1 and briefly give them some hope.
Not for long, though. Monterey answered in the 4th when Dado Alaniz walked with one out, followed by back-to-back opposite-field flair singles by Gio Adame and Jared Perez – the second scoring Alaniz, who had smartly shuffled down the line instead of automatically retreating to third base.
An inning later, Alexander cranked a leadoff double to right-center field and sped the remaining 180 feet on two wild pitches while Slowik was in the batter's box.
"The way it went this weekend, the better team won," Coronado coach Gary Hix said. "They did everything right. They played the game the right way and didn't make mistakes. They came out and pitched it well and they got timely hits."
Guerrero's pitching was certainly a huge piece of that equation, and his timing was pretty good as well.
The Mustangs produced hits in 5 of the 7 innings and baserunners in all but one, but Guerrero refused to buckle. His biggest pitches came against Watson and Swindell when he retired both when Coronado had chances to climb back into the game.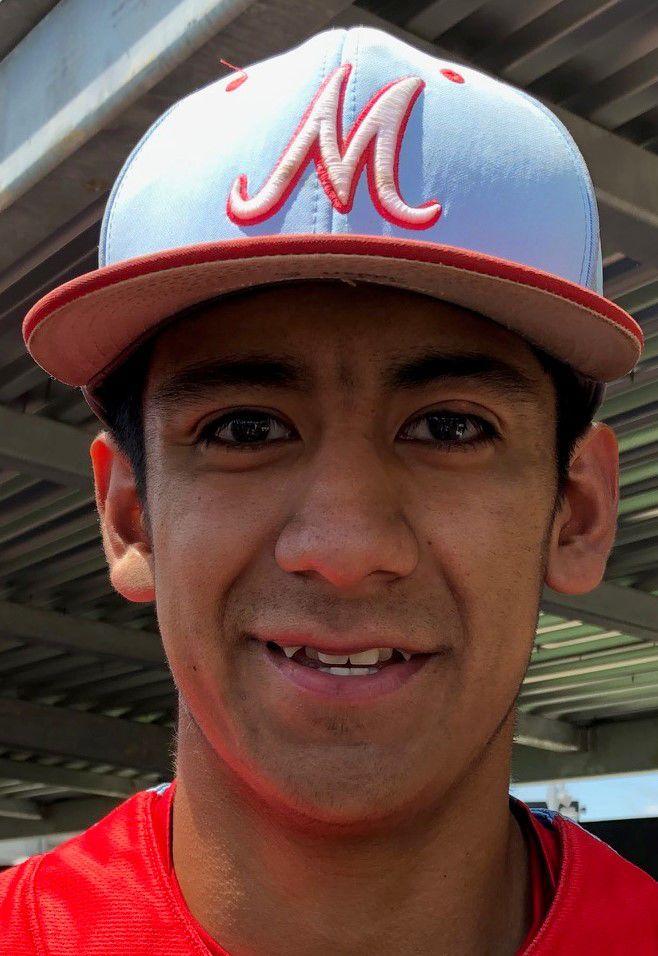 Swindell was the third out of 3 separate innings, which meant Robinson led off three times without a chance to drive in runs.
"I just focused on making them hit my offspeed stuff because when they do, they swing right when it breaks and get under it so they get themselves out," Guerrero said.
Swindell and Robinson did finally deliver in the tenuous 7th inning when Coronado scored twice. Both punched two-out run-scoring singles, but Slowik refused to allow Robinson's scorcher to get past him and that led to the final salvo.
"They made a great play," Hix said. "It was one of those situations where we just hoped to get the opportunity we were looking for. We got it, but it just didn't come around the way we wanted to."
Meanwhile, things turned out exactly how Monterey wanted them to, and now the Plainsmen are as deep as they have been in the playoffs since 2014 when they advanced to the regional finals.
That this run includes beating an old rival is just a little added icing
"For so many years, they've beat up on us," Slowik said. "These last 3-4 games, we've competed hard and beaten them and that feels good."
Added Guerrero, "It's amazing to prove everybody wrong. We're going to the fourth round and that's amazing."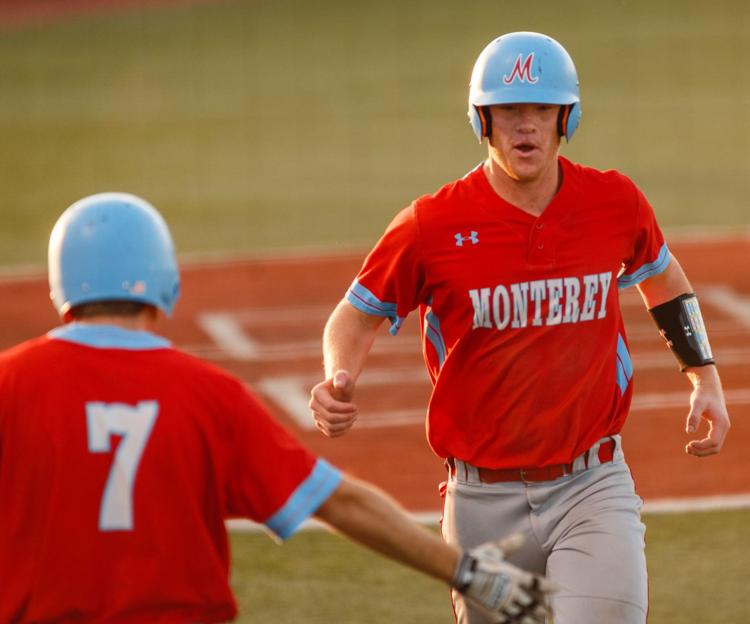 CLASS 5A REGIONAL QUARTERFINAL
At Hays Field
Best-of-three series | Game 2
MONTEREY 5, CORONADO 3
Monterey         102   110   0   --   5   12   0
Coronado         001   000   2   --   3     9   0
Jaden Guerrero and Jared Perez; Landry Watson, Caleb Torres (6) and Jaxson Edwards. W -- Guerrero (7-0). L -- Watson (5-3). 2B: Monterey -- Mall Slowik, Briley Alexander, Braden Benton; Coronado -- Cameron Stevenson, Caden Hensley. Records: Monterey 26-12-1, Coronado 22-17.
Up next: Class 5A regional semifinal series -- Monterey vs. Lake Dallas, TBD.
Randy Rosetta is the publisher of HubCityPreps.com
Contact him at HubCityPreps.com or (806) 407-0188.
Follow on Twitter | @HubCityPrepsLBK & @RandyRosetta
-------------------------
Class 5A Regional Quarterfinals
Coronado (22-17) vs. Monterey (26-12-1)
Game 1: Monterey 5, Coronado 3
Game 2: Monterey 5, Coronado 3