A windy and rainy night at O'Banion Field featured Lubbock Coronado and Canyon Randall combining for 30 runs in the opening game of their Class 5A bi-district playoff series.
In the end, it was the visiting Raiders who came out on top when they outlasted the Mustangs 16-14 to take the upper hand in the best-of-three series.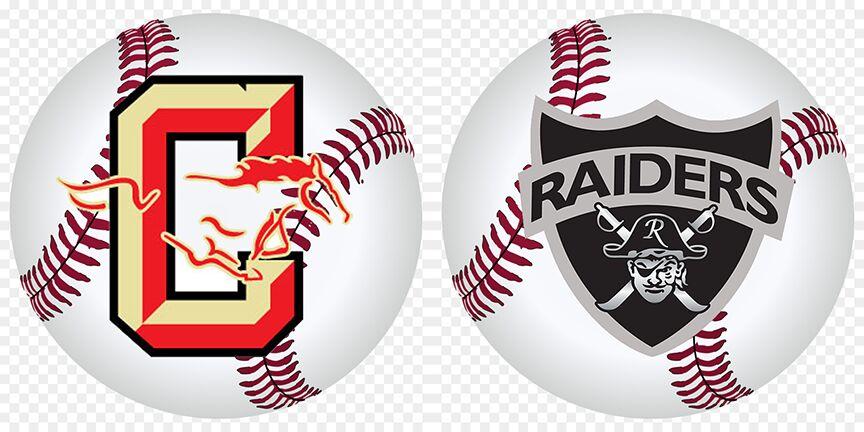 Game 2 is noon Saturday at Randall. Coronado (22-10-1) must win to force a third and decisive game at 5 p.m. Monday back on the Raiders' home diamond.
"All we've got do is keep the faith and put the ball in play," Coronado coach Gary Hix said. "It just seemed like it would come down to whoever was swinging last. They made the plays, and we didn't. That's what it boils down to."
Randall coach Cory said it was a thrilling victory for his group against a Mustangs' team he knew would be tough to beat once, let alone twice.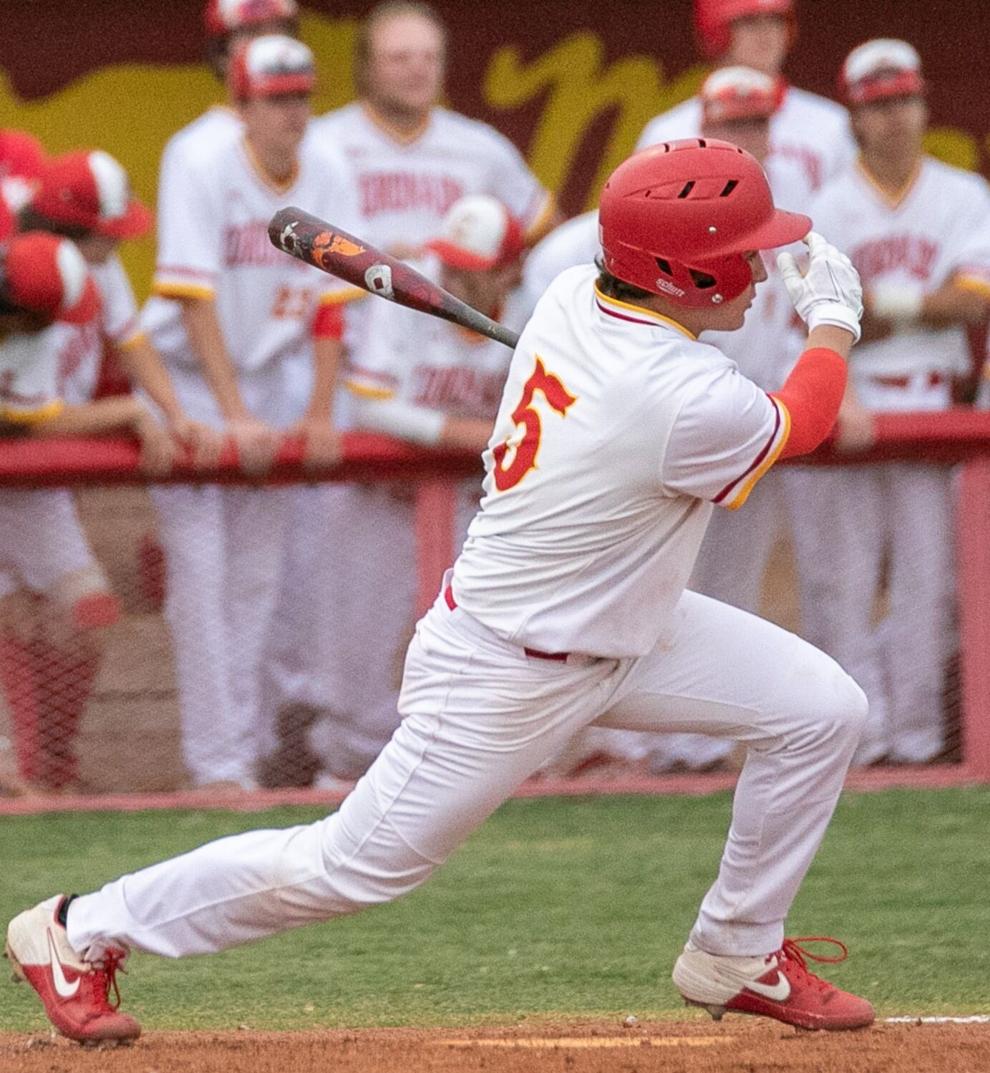 Hamilton said Payton Bush will be on the mound for the Raiders on Saturday looking to finish off what Friday starter Hayden Smith started on Friday.
"(Hayden's) been a three-year starter for us," Hamilton said. "He's got the confidence and made some great throws behind good defense towards the end. You have to make those plays against a great offense like Hix has over there. I thought about pulling (Smith) for a bit, but I just looked into his eyes and saw the confidence and that made me stick with him."
After both teams went in order in the 1st inning, the offenses took center stage. Randall's AJ Lucero sent a no-doubt home run over the fence in the 2nd inning to quickly put the Raiders out in front 1-0.
Charlie Robinson got things rolling for the Mustangs with a triple in the bottom of the inning. Following a walk, Layden White doubled to score Robinson and a sacrifice-fly gave Coronado the advantage before they pounced on the Raiders. Up 3-1, Ben Tadlock sent a rocket past third base for another triple. Tucker Gideon's flyout added another run to cap a six-run at-bat.
Randall responded to Coronado's 6-spot with seven runs in its next offensive inning. With the Raiders down 6-4, Kole Dudding ripped a bases-clearing double to left field and advanced to third base on the throw. Randall added two runs in the 4th inning and managed to stay in front the rest of the night.
The Raiders kept the momentum going with three more runs in the 5th to build a 13-7 lead, but the Mustangs didn't quit.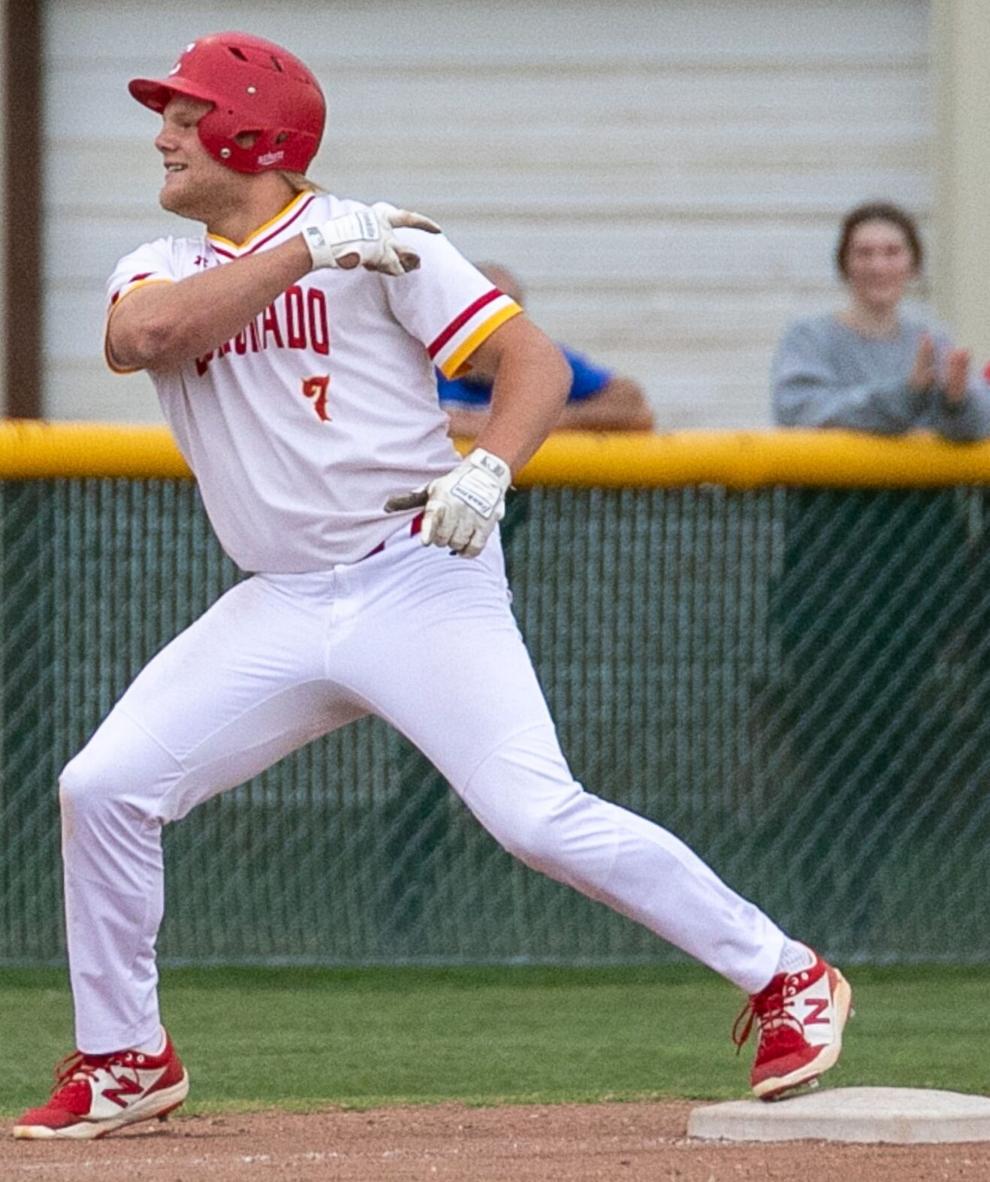 White added on to his day with a three-run home run over the left-field fence to shrink the deficit to 13-10. Two walks and a fielder's choice helped the Mustangs tack on two runs to end the 5th with Randall up just 13-12.
The Raiders responded in the 6th inning with back-to-back singles then capitalized on a Coronado error that scored two runners to pad the lead to 15-12. Noah Baker's sacrifice fly plated Randall's final run.
Coronado failed to jump on a chance to score in the 6th but made one final lunge in the bottom of the 7th.
The Mustangs' Tucker Gideon took a stretching swing at a ball way outside for his third strike but Randall catcher Mason Ladd couldn't corral the pitch, allowing Gideon to reach first base.
Robertson then sent a pitch directly to the center-field fence to scoring Gideon.
After a strikeout and flyout, White continued his terrific hitting night with a double to bring Robertson home and close the gap to 16-14.
White stood on second base with the potential tying run at the plate in Jett Carroll, who swung for the gap in right-center field. But Bush snagged the liner to end the game and secure the win for the Raiders.
------------------------------------------------
CLASS 5A AREA-ROUND PLAYOFF
At O'Banion Field
RANDALL 16, CORONADO 14
Randall           017   233   0   --   16   15   1
Coronado       061   050   2   --   14   10   5
W -- Dylan Cheyne; L -- Preston Schmid. 2B: Randall -- Payton Bush, AJ Lucero, Kole Dudding; Coronado -- Sawyer Robertson, Layden White 2; 3B: Coronado -- Charlie Robinson, Ben Tadlock. HR: Randall -- AJ Lucero; Coronado -- Layden White. Records: Randall 19-13-1, Coronado 22-10. Up next: Best-of-three series Game 2 -- Noon Saturday, Randall HS.