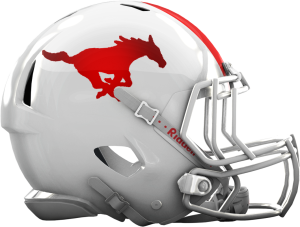 With an offense like Coronado's that churns out big statistical numbers and regularly lights up scoreboards, there is plenty of attention to go around.
Almost all of it shines on the skill-position players -- the guys whose statistics are easy to quantify.
Like most successful endeavors, there is plenty of work done behind the scenes. And in the case of the fast-paced Mustang offense, the crew handling that unheralded drudgery is an offensive line that went through some important on-the-job training last season.
That crew is back intact, and the work they do is a labor of love that will be a major plot line to how Coronado's offense rattles and hums this fall.
"We need to execute and be ready to move fast because that what our offense is built around," said junior guard Slade Smart. "The thing about how we play is that even if you make a mistake, you have to keep playing fast and playing hard because we want to put pressure on the defense."
Added Sam Zaccardo, the lone senior among the primary o-line rotation, "We have to get aggressive and stay that way from and be ready to do our jobs and do it fast."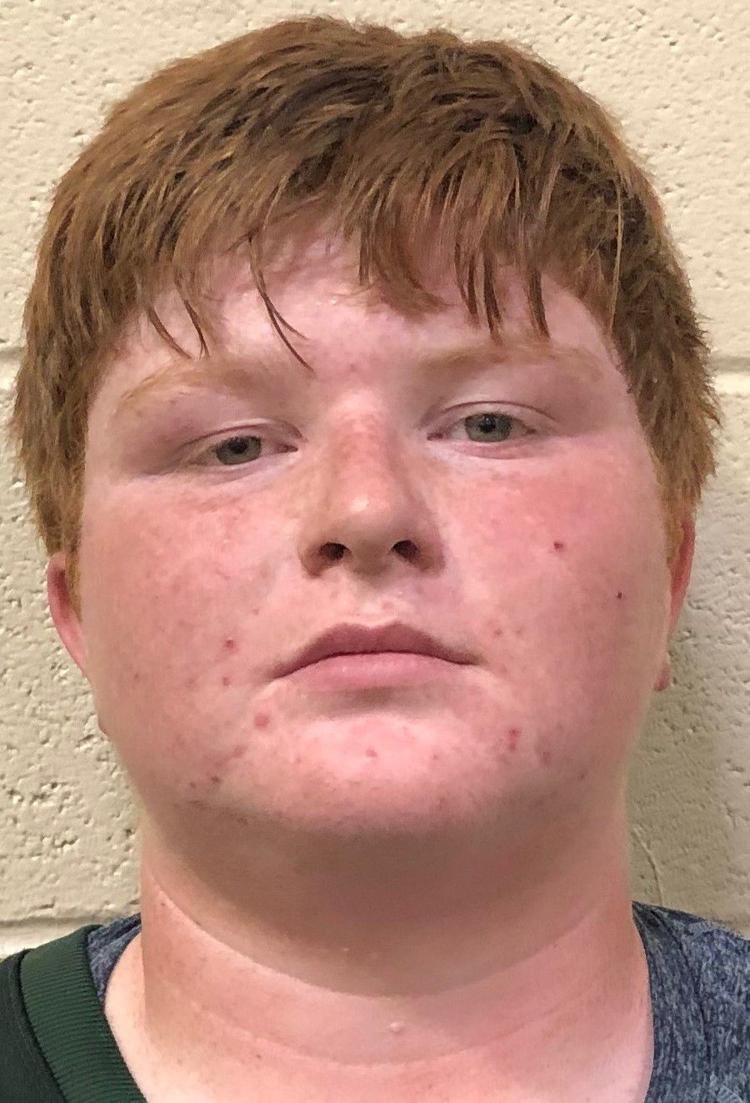 Ever since Seth Parr arrived at Coronado, the fast-moving offensive philosophy has paid big dividends, and 2018 was no different.
With first-year starting quarterback Sawyer Robertson as the trigger man and TCU-bound Blair Conwright as the centerpiece, the Mustangs generated 398.1 yards and 36.5 points a game last fall.
Keeping the talented Robertson upright and allowing him time to grow and gain experience as a sophomore was on the shoulders of the line, most of whom were also sophomores.
For a unit that averaged around 40 pass attempts a game, Robertson tossed only 8 interceptions – partly as a result from rarely being pressured as he surveyed the defense for an open receiver.
"Our offense really clicks when we have an offensive line that is effective as pass protection and we can also run the ball," Parr said. "We played with a lot of young guys up there last season and we got better as the year went along. Now we're hoping they got stronger and we can see a big spike in their junior year."
Making that happen requires a recipe that most offensive linemen love because Coronado's requirements for the big guys is built around quick, physical blocks.
The assignments for the big men up front are basic and predicated on one major concept: Hit somebody hard.
"The coaches are always telling us to be physical," said 6-foot-3, 308-pound junior Roman Holt, who plays guard and center. "We don't mind that because we love to hit. You have to enjoy contact if you're a lineman."
Added Smart, who is 6-3, 305, "Mentally you have to be sharp and understand what you need to do on every snap. Then you just go and attack the guy across from you. The coaches make it easier for us because they know we want to be physical."
Pride is also an element that pushes the Coronado linemen, even if they aren't making splashes in headlines or showing up on highlight reels.
While their names aren't regularly attached to the Mustangs' high-octane offensive numbers, those are results that have become a foundation of expectations.
"When we hear about those numbers, it motivates us to want to do our jobs better so the skill guys can do theirs better," Smart said.
One thing that seems certain is that the linemen will be pushed to be their best.
During Coronado practices, the group that hears from the coaches most often and most vocally are the big men tasked with making the offensive motor run smoothly.
"One thing about offensive linemen is that they're always getting yelled at, so they're sort of used to it," Parr said. "But that fits with their personalities because they're pleasers, and this group knows how good they can be and wants to be as good as they can be. I love coaching the o-line because they accept authority and want to get it right."
Randy Rosetta is the publisher of HubCityPreps.com
Contact him at HubCityPreps.com or (806) 407-0188.
Follow on Twitter | @HubCityPrepsLBK & @RandyRosetta