A frustrating first season of watching & waiting at the college level prompted a transfer to Navarro College where the former Coronado star will play for Scott Parr.
Somewhere along every athlete's journey to success, there comes a time when he or she has to wait their turn. That becomes even truer during the tough-to-navigate transition from high school to college when most athletes have to hit a reset button.
But the notion that all players go through a similar transition doesn't make the waiting any easier. That was a concept former Coronado star quarterback Qua Gray wrestled with and is still figuring out as his college career enters a new phase.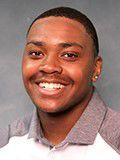 With a fresh start as his motivation, the record-setting Mustang standout is a little over a month away from the start of practice for a new season at Navarro College, his second college home in as many years.
Gray spent his first college season at Eastern Illinois, an FCS school in Charleston, Ill., which is nearly 1,000 miles away from the Hub City.
The Panthers had two veteran quarterbacks in front of Gray and he never saw the field, taking a redshirt after he aggravated a knee injury that derailed any chance to make a splash.
"I knew I had talent to be on the field, so it was hard watching and not getting to play," said Gray, who is back in Lubbock this summer. "Honestly, it ate me alive. It was like I was in a cage, the gate was closed on me and nobody was feeding me."
Now there is a new window of opportunity for Gray, who turned in one of the most memorable high school careers in Hub City history.
Capped by a senior season when he blistered defenses for 4,607 yards and 60 touchdowns, Gray hung up eye-popping numbers, including marks that rank among the top 10 in Texas high school history – 10,683 yards and 125 TDs. Pure talent has never been a question with Gray, who helped Coronado climb to a spot as a West Texas powerhouse with a 24-3 record as the starter in his final two seasons.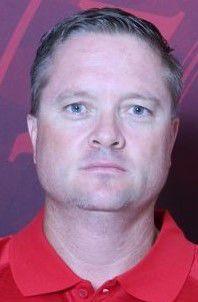 "He's got all the tools he needs to be a really good college quarterback," said Navarro coach Scott Parr, who played at Plainview and is the older brother of Coronado coach Seth Parr. Scott Parr recruited Gray to Eastern Illinois after he got the job as the Panthers' offensive coordinator there. "He's got really good arm talent. That's his best attribute and is as good as anybody at (the junior college level). He can make all the big throws. He's got confidence and he's a competitor. In high school, he made a lot of plays under pressure in clutch situations and showed a kind of moxie you can't coach."
Those qualities provide a solid foundation, but Gray still has plenty of work to do to make the transition from dominant high school player to college starter. He has added 15 pounds to a sturdy 6-foot-3 frame to get physically ready. After a nagging knee injury flared up three times, much of his off-season conditioning and rehab has been focused on fortifying leg muscles to take pressure off the joint.
Gray moved to Corsicana in January and enrolled at Navarro for the spring semester but tweaked his knee again in a workout. That kept him from making much of an impact and spring ball, but his psyche was healing nicely.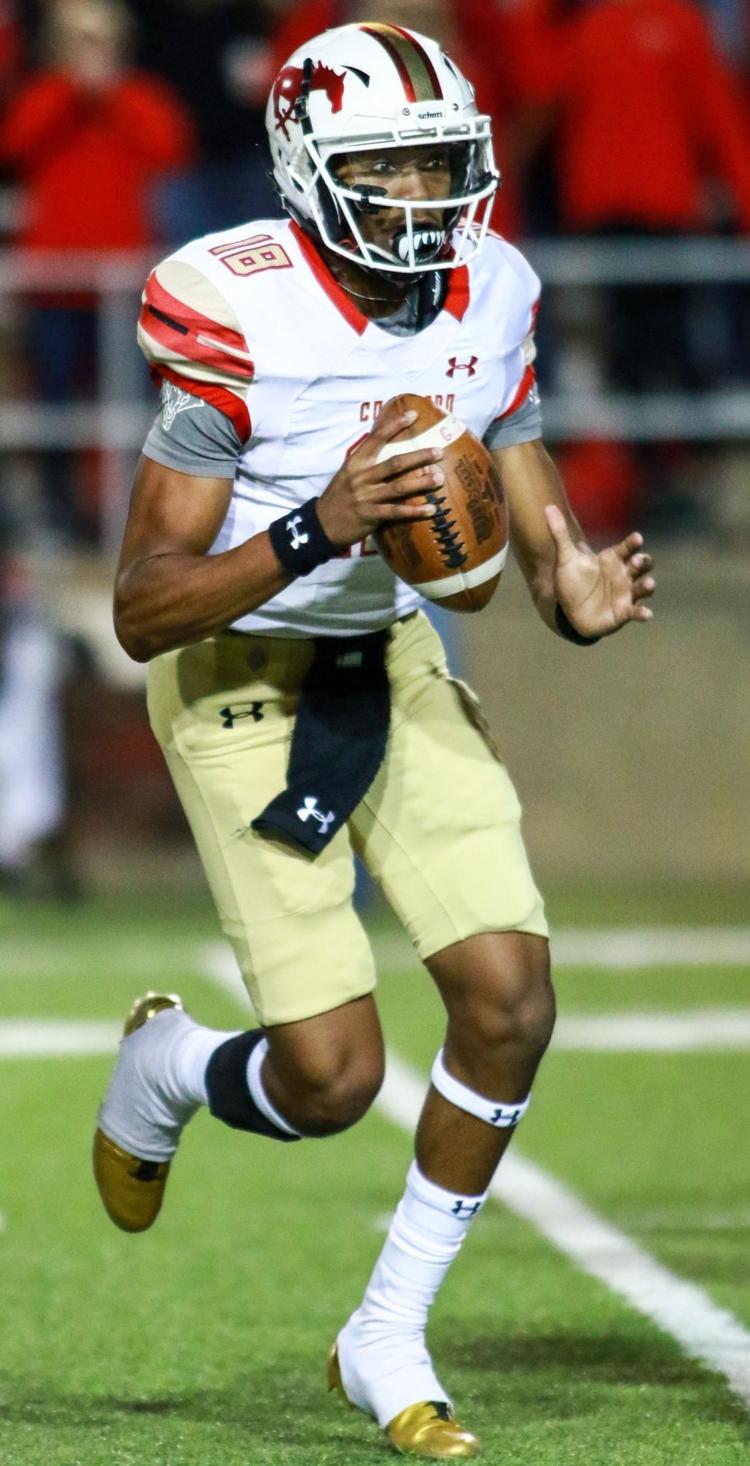 "Not playing got in my head and destroyed me mentally," Gray said. "It ruined my motivation to want to do anything. It got me down because I couldn't show my ability the way I was used to. I was ready to compete. Once I got the second chances to go to Navarro, I took it.
"I'm ready to get back on the field. I'm ready to come back hungry and get back to where I was in high school."
That hunger is a huge building block, but there will be other hurdles to scale. What Gray takes away from the frustrating year of watching and waiting will be a key to how his career moves forward.
Two older quarterbacks engineered the Eastern Illinois offense last fall: Johnathan Brantley, a transfer from Tulane, and Harry Woodberry, who ran the Navarro offense in 2016 and '17 when Scott Parr was the Bulldogs' OC. Between them, Brantley and Woodberry threw for 3,390 yards and 27 scores while Gray watched.
"When I realized I wasn't going to play, I focused my time on learning from the two quarterbacks in front of me," Gray said. "I did my best to learn the offense and how things worked. I wasn't too comfortable because I wasn't playing, but I did my best to make things work."
Gray's adjustments and commitment to absorbing whatever he could didn't go unnoticed.
"I knew I'd had to twist his arm to come up there and that he wasn't really comfortable being that far from home," Scott Parr said. "When he got there, he was like a lot of freshmen and thought he was going to be first-day starter. But we had two older kids playing for us and it turned out to be great for him to be around them in the quarterback room. They were great role models for him."
Making the most of the situation was Gray making the best of what he had, but Gray's heartstrings were pulled tight. The combination of missing home and not playing blended into a new plan.
Motivated by the fuel in his gut that he was ready to take the controls of an offense, Gray decided to transfer. Navarro was already an option because of the relationship built when he was at Coronado, and when Scott Parr was hired as the new Bulldog head coach, the transition made perfect sense.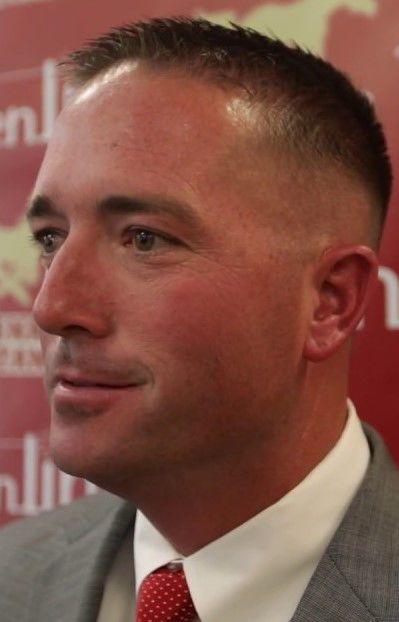 Now the onus is on Gray to fight back to get where he expects to be, regardless of how the process plays out.
"When the situation at Eastern Illinois didn't work out, Qua had to figure out the best way to overcome it," Seth Parr said. "I wanted him to go where he had a chance to succeed, so I was happy for him. But he can't shy away from competing for a spot, no matter how tough it might be. I know how talented Qua is, and I believe he can and will compete with anybody. Once he gets a break, he's got to take advantage of it and be ready."
Already on Gray's to-do list.
"College football is more about getting the job done instead of taking time to learn what you need to do," said Gray, who credited Scott Parr for helping him navigate the rocky learning curve last season.
"What I took from this spring is knowing that we have a lot of athletes and a lot of different weapons. Now I'm ready to get back on the field and work with those guys and show what I'm capable of. Going to Navarro gave me a mental boost, and I was also able to get stronger and faster and I gained a little weight. I'm just looking forward to playing."
There is likely to still be some adjustment this fall.
Navarro returns Parker McNeill at quarterback after he earned NJCAA All-American honors as a redshirt freshman. So whatever playing time Gray earns will likely be as a backup or in a dual-QB role.
That means the patience Gray had to learn last fall will be a valuable tool.
"He got here last spring and was able to gain some confidence academically and also became a leader for us," Scott Parr said. "He's been in this kind of offense for a long time, so the learning curve isn't difficult. It's just a matter of finding a role for him and Qua staying patient."
Parr noted that because Gray came to Navarro from a four-year school, NCAA rules mandate that he finish 60 hours with a 2.5 GPA before he can transfer again.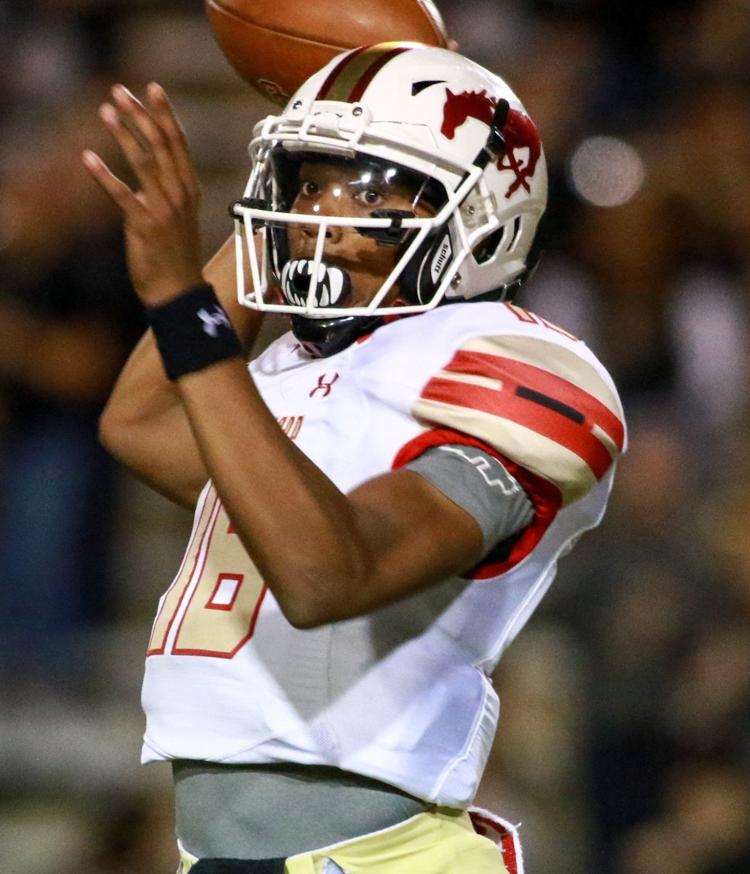 "He has a two-year journey to go through with us, which gives him time to let things play out," Parr said. "Because Parker is here and had a great season for us, Qua doesn't have to step in with the pressure of having to be 'the guy' right away. That said, with Qua here I feel like we've got two of the best quarterbacks in junior college. Qua could run the (first-team) huddle and we wouldn't miss a beat."
This time around, fighting for playing time isn't frustration but instead fuel for the fire.
After not having to contend for playing time in his high school career because of his physical tools, Gray is better positioned mentally for the challenge after enduring last fall.
"I know there's going to be competition and now I know how to handle it better," Gray said. "I know I'm a really good quarterback, but I also know everybody at this level is here because they're good.
"I'm going to stay level-headed and focused and execute whenever I get a chance. I have the advantage of knowing the offense well already, so it just comes down to execution and me showing the coaches they can trust me to do the job."
Randy Rosetta is the publisher of HubCityPreps.com
Contact him at HubCityPreps.com or (806) 407-0188.
Follow on Twitter | @HubCityPrepsLBK & @RandyRosetta