Following a close road loss last week, Coronado bounced back Friday night with a 49-14 statement victory at home against Caprock.
After a sluggish start offensively, the Mustangs broke a scoreless tie on Ted Gilmore's 90-yard fumble-recovery touchdown after John Curry jarred the ball loose.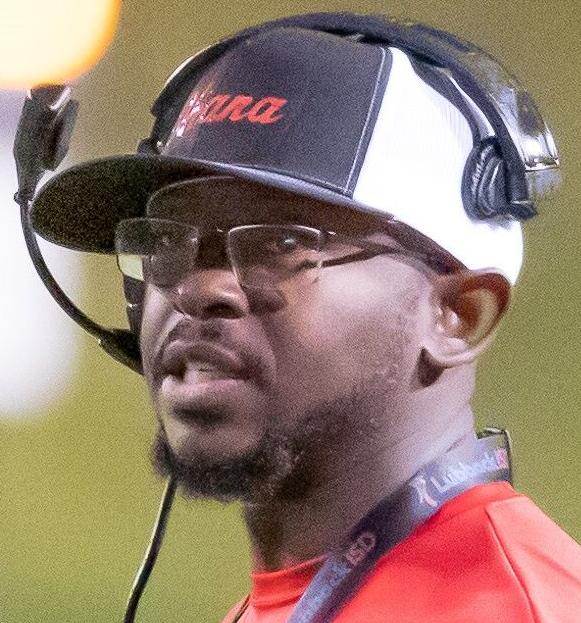 That defensive score lit the fuse to a victory that leaves Coronado (4-4, 3-1 District 2-5A Division I) on the doorstep of a playoff berth. The Mustangs take on Monterey next week and Tascosa on Nov. 4 -- both games at Plains Capital Park -- and need one win to punch a postseason ticket.
"The offense was struggling so it was good to see Ted kind of provide a spark for the whole team," Coronado coach D.J. Mann said. "We just had to keep plugging. We knew if we kept plugging then eventually, the good things would happen, and the kids fought and fought and kind of trusted the system. Eventually we broke one and then got another touchdown and it just kept happening."
Gilmore's scoop-and-score kicked off a 21-point second quarter for the Mustangs that was capped by a Trevor Stephens' 25-yard touchdown reception with just 6 seconds left in the half.
"It's good to get that momentum going," Mann said. "When you're struggling in the first half, when you get a touchdown on the (final) drive, it kind of puts everything away and you get to go into halftime with some confidence."
In the second half, Coronado went for the jugular with a recovered onside kick to open the third quarter. The Mustangs then scored 28 unanswered points after that, including Darrion Taylor's pick-six and Jett Carroll's 3 touchdown passes.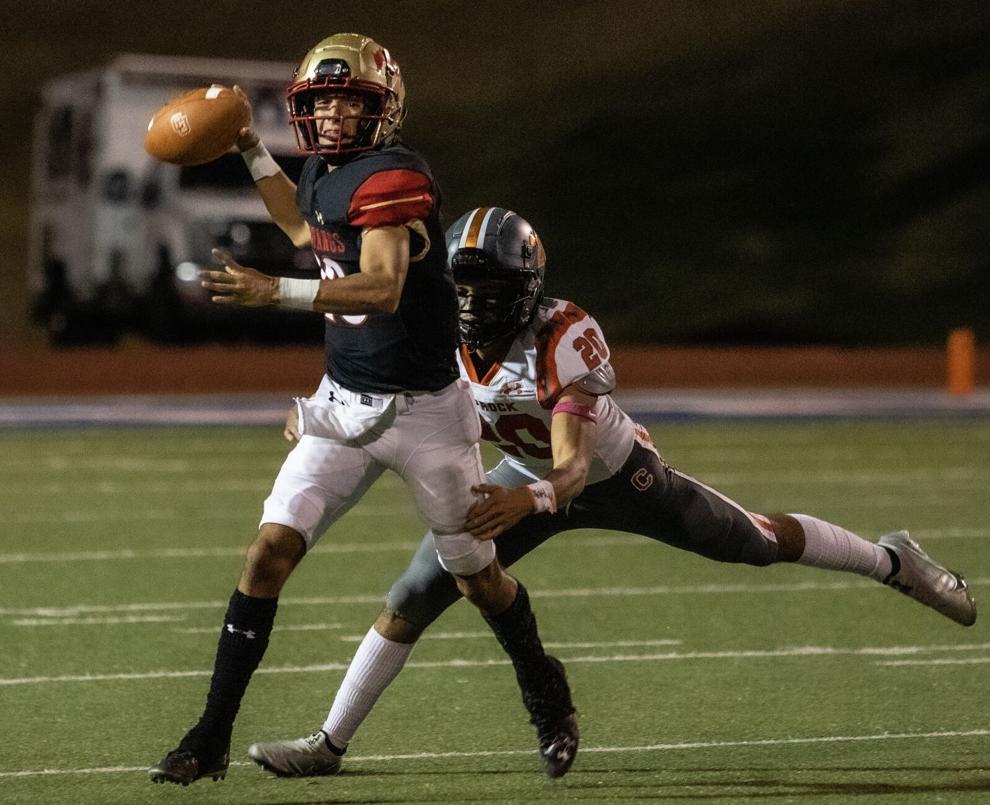 "We started off a little slow, but everybody kept the energy up," Carroll said. "We got that win and we feel really good. That fumble really got our momentum going. Scoring right before halftime and (recovering) that onside kick, the momentum came back to us 100%."
Carroll finished the game 27-of-39 passing for 255 yards and 5 touchdowns. Stephens caught 7 passes for 97 yards and two scores.
Mann praised his quarterback.
"Jett's a gamer, man," Mann said. "He battles through adversity. It doesn't always go his way. He has people on his back. All he does is show up every day, smiling and throwing the ball as best he can."
After going up 49-0, the Mustangs gave up a pair of late, garbage-time touchdowns. Still, the Coronado defense was lights out when it needed to be, forcing 5 turnovers accounting for the two touchdowns.
---------------------------------
CORONADO 49, CAPROCK 14
Caprock         0      0      0      14    --     14
Coronado       0      21    14    14    --     49
COR -- Ted Gilmore 90 fumble recovery (Carson Shields kick)
COR -- Surreal Garrett 6 pass from Jett Carroll (Shields kick)
COR -- Trevor Stephens 25 pass from Carroll (Shields kick)
COR -- Stephens 12 pass from Carroll (Shields kick)
COR -- Jay'Kel McCutcheon 12 pass from Carroll (Shields kick)
COR -- Antonio Malone 6 pass from Carroll (Shields kick)
COR -- Darrion Taylor 39 interception return (Shields kick)
CAP -- Leyton Brown 8 run (Joel Gijon kick)
CAP -- Brown 20 run (Gijon kick)
TEAM STATISTICS
                                  CAP                COR
First downs             14                    15
Rushes-yards          41-227             16-43
Passing yards          32                    252
Total yards               259                  295
Passes                      5-11-4             28-41-1
Fumbles-lost            3-2                   1-0
Punts-Avg.                 4-35.8              3-39.0
Penalties-yards         6-55                 7-55
INDIVIDUAL STATISTICS
Rushing: Caprock -- Damon Carrasco 20-71, Zaheen Ramirez 9-60, Leyton Brown 5-47, Abdullah Dorley 4-54, Jamel Acosta-Lewis 2-(-2), Bowen Davis 1-(-3); Coronado -- Antonio Malone 7-40, Jett Carroll 6-(minus) 14, Jay'Kel McCutcheon 1-13, Bricion Griffin 1-9.
Passing: Caprock -- Bowen Davis 5-9-0 32 yards, Brown 0-1-0 0 yards, Damon Carrasco 0-1-0 0 yards; Coronado -- Jett Carrol 27-39-1 255 yards, Isaiah Vasquez 1-1-0 -3 yards.
Receiving: Caprock -- Kobi Hill 2-21, Jamel Acosta-Lewis 1-5, Nathan Cantrell 1-3, Aden Ramirez 1-3; Coronado -- Trevor Stephens 7-97, Jay'Kel McCutcheon 5-35, Ted Gilmore 4-32, Jordan Kelly 4-15, Antonio Malone 4-15, Darrion Taylor 2-47, Kobe Dupree 1-8, Surreal Garrett 1-6.
Records: Caprock 2-7, 1-4 District 2-5A Division I; Coronado 4-4, 3-1
Up next: Palo Duro at Caprock, 7 p.m. Oct. 29; Coronado at Monterey, 7 p.m. Oct. 29.