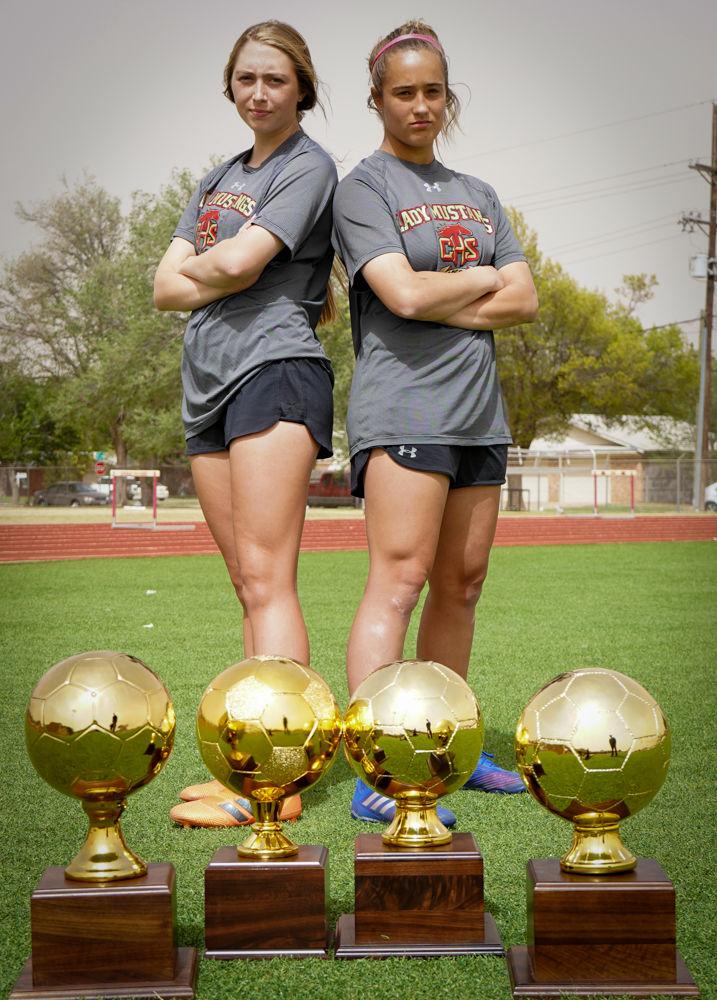 Soccer has been one of the most popular sports worldwide for several generations and continues to grow as a favorite in the United States.
Lubbock has followed that trend as the interest in the sports continues to grow in the Hub City, and two programs still alive and well in the UIL playoffs are an ongoing barometer of that.
Frenship and Coronado have definitely helped draw attention to the Lubbock area with their respective runs that continue Friday in the regional semifinal round.
The Lady Tigers (21-2-2) take on Southlake Carroll (24-1-2) in a Class 6A match at noon at McKinney ISD Stadium, while the Lady Mustangs (24-3-1) meet Burleson Centennial (22-2-2) in Class 5A at 2 p.m. at Memorial Stadium in Wichita Falls.
"I think it is getting more excitement for (participants)," Coronado coach Alistair Caldwell said. "Every team around here plays to win. Whereas before a lot of teams didn't really score a lot of goals. They just kind of sat back. You go out now and watch almost any high school team around here, you are going to get an exciting game with plenty of goals."
While Coronado has been on solid ground for a while, Frenship's emergence has gained momentum the last several seasons as the Lady Tigers have emerged as a bona fide threat in 6A.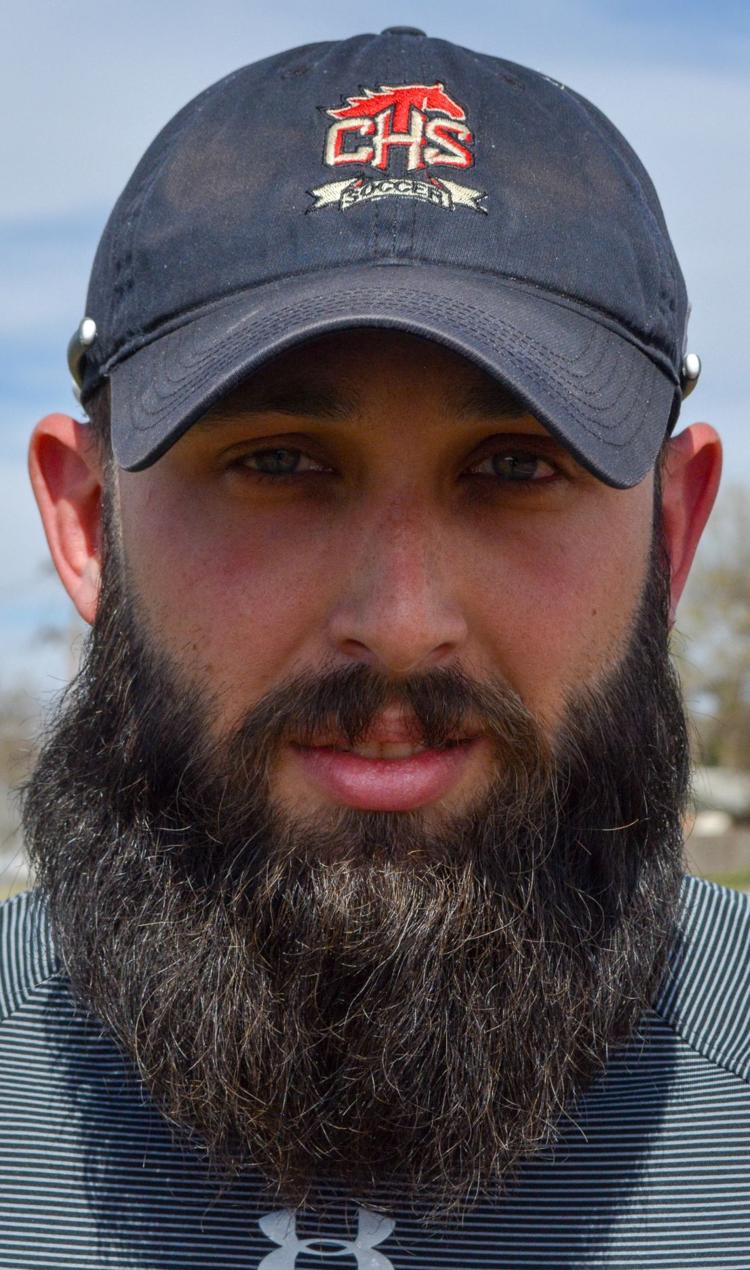 Both teams are building on what has become a collection of competitive programs in the Hub City.
Coronado won the District 3-5A championship and is back in the regional semifinals for a second year in a row, while Frenship broke through to the fourth round a year after missing out in 2018. The Lady Tigers are no strangers to playoffs, though, and have made it at least three rounds deep the last four years.
It has been a long road to get to where each team is now.
"I believe in the concept that great players and great teams can come from anywhere," Frenship coach Gery Joy said. "That part doesn't really matter if you can get kids to buy into that, you're fine. But over the last 9 years here, we managed to get into 6A and a part of that has built up a reputation as a program that can compete at the state level, but it took a lot of time. This is a difficult sport because of the numbers. You have to have a lot of numbers to really and truly make this work."
It takes more than 11 players to get the job done: It takes a program.
The Lady Mustangs and Frenship have spent a considerable amount of time building up to set the stage for potentially historic runs.
Caldwell took over 2½ years ago and has helped turn the program around under senior leadership and young talent. The Lady Mustangs shocked some fans with a run to the fourth round of playoffs last spring before falling to Grapevine, 3-1.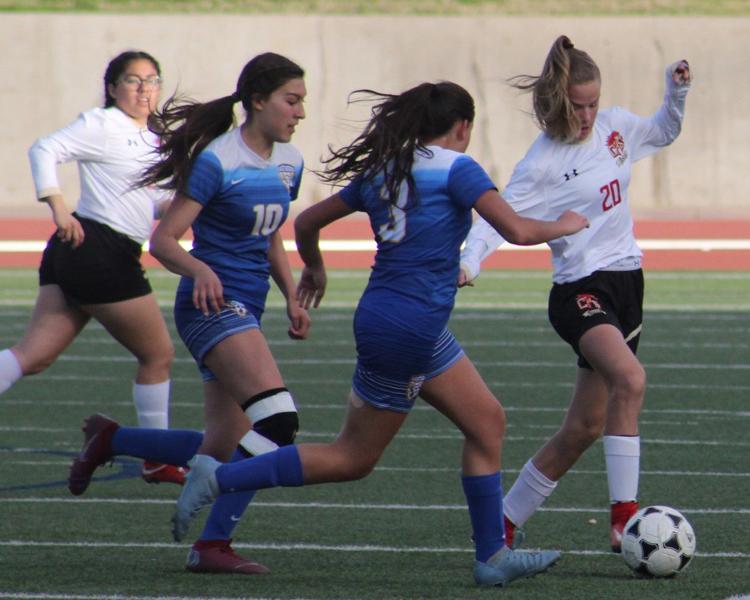 The postseason last season shone a light on the Lady Mustangs, who returned a bevy of athletes and added of some underclassmen. Caldwell decided early on that he wanted the team to become more defensive, so some younger players had to step up.
"This season, we have grown a lot," Coronado sophomore defender Piper Granato said. "Throughout the last couple of months, we have become stronger and have been able to connect together. I think we took control of our positions individually.
"I think we are growing still but are good."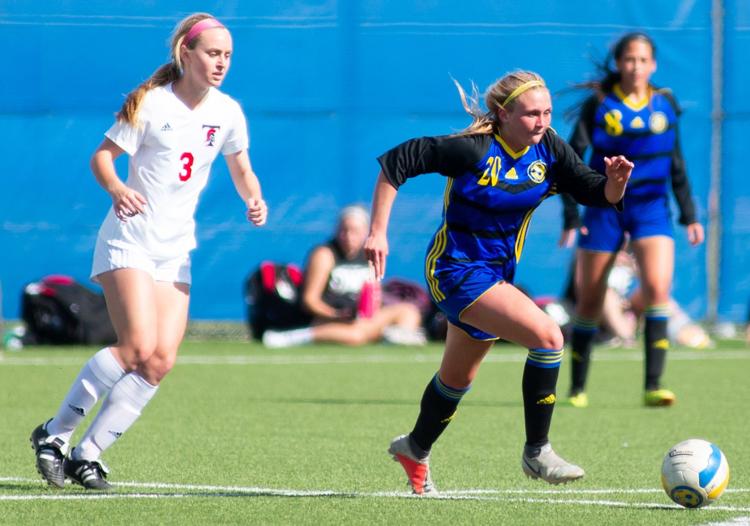 The Lady Tigers have established themselves as one of the areas strongest programs, starting with a playoff berth in 2013.
Joy's roster is littered with talented athletes who are hungry to get to the state championship game and help pave the way for future athletes.
"I think that the more we go on and build the program, the more people will look at soccer and see how much effort and hard work we put into this school and this program," Frenship standout senior midfielder Natalie Jones said.
(NOTE: HubCityPreps.com will have reporters at both matches. Follow on Twitter -- @Iamspeters, @Andy_Newberry and @HubCityPrepsLBK.)