ODESSA -- Coronado's Abby James scored in the 61st minute Tuesday in what proved to be the only action on the scoreboard of the match against Odessa High as the Lady Mustangs claimed a 1-0 victory at Ratliff Stadium.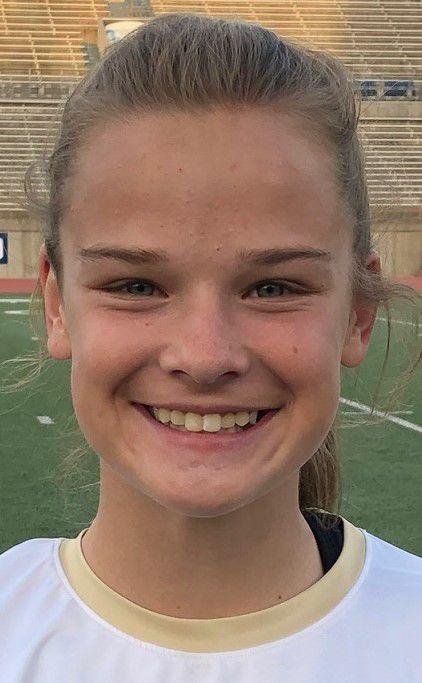 "It was a fun game," Coronado coach Alistair Caldwell said in The Odessa American (oa.com). "There were plenty of opportunities. I thought we possessed the ball well. I'm really pleased with how we played."
Goalkeeper Charlotte Poehl notched the shutout for Coronado, including a key stop at the 28-minute mark in the first half.
There were earlier chances for the Lady Mustangs (5-1-1), two by star Lexi De La Cruz , but OHS goalie Bayleah Garcia denied both.
LHS breezes past Snyder for 3rd victory
Lubbock High topped Snyder 4-0, ignited by Nathalia Avalos' 3 goals plus a goal and an assist from Liliana Hernandez. Alexandra Villarreal supplied another assist., and on defense, Cassidy Rangel and Ava Stephenson both made several saves in goal to preserve the shutout. The Lady Westerners (3-2) host Borger at 4 p.m. Friday at Chapman Field.
Patton & Blevins spark Lady Pirates past Lake View
Mya Patton and Kenley Blevins were a formidable 1-2 punch for Lubbock-Cooper in a 5-1 romp past San Angelo Lake View.
Patton recorded a goal and an assist in the firs half, while Blevins scored two goals in a 4-minute stretch of the second half and assisted on Tatum Wiley's score late in the game. Patton added an assist on one of Blevins' goals.
Ashlynn Terry saved 8 shots in the goal for LCP (3-1), which plays at Frenship at 7:30 p.m. Friday.
Pampa edges Estacado 2-1
Estacado came out sluggish against Pampa and allowed a goal within the first 10 minutes in a 2-1 loss. The Lady Matadors (1-3-1) picked up the pace in the second half, but a crucial mistake and lack of communication on defense allowed Pampa to put a second goal on the board. Estacado midfielder Hannah Gonzales hit the crossbar for an apparent goal, but it was waved off by one of the officials. Defender Tamaya Thomas got the Lady Mats on the scoreboard with a free kick, but that was all the damage they mustered. Up next is a match vs. Palo Duro at 5 p.m. Friday at Dick Bivins Stadium.
Lady Plainsmen drop match to Wichita Falls Rider
Monterey lost to Wichita Falls rider 2-0, despite a strong performance by goalie Adri Rodriguez, who had double-digit saves. The Lady Plainsmen (3-3) entertain Amarillo High at 5 p.m. Friday.