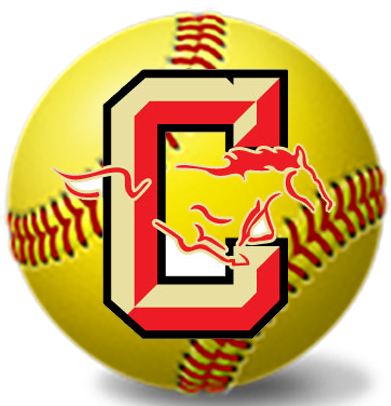 It took a little more work than the first step on Thursday, but Coronado is headed to the Class 5A area round.
The Lady Mustangs punched that ticket on Friday night in spectacular fashion with a 6-5 walk-off victory against Randall at Rosenow Field.
Taylen Thurman's 7th-inning single to left-center field scored Riley Flores, who led off the inning with a hard-hit double to left field. Harley Garcia bunted Flores to third base before Thurman pounced on a 1-and-1 pitch and sent it back through the middle for the game-winner.
Coronado routed the Lady Raiders 13-1 on Thursday in the best-of-three series opener, but got a much tougher test in Game 2.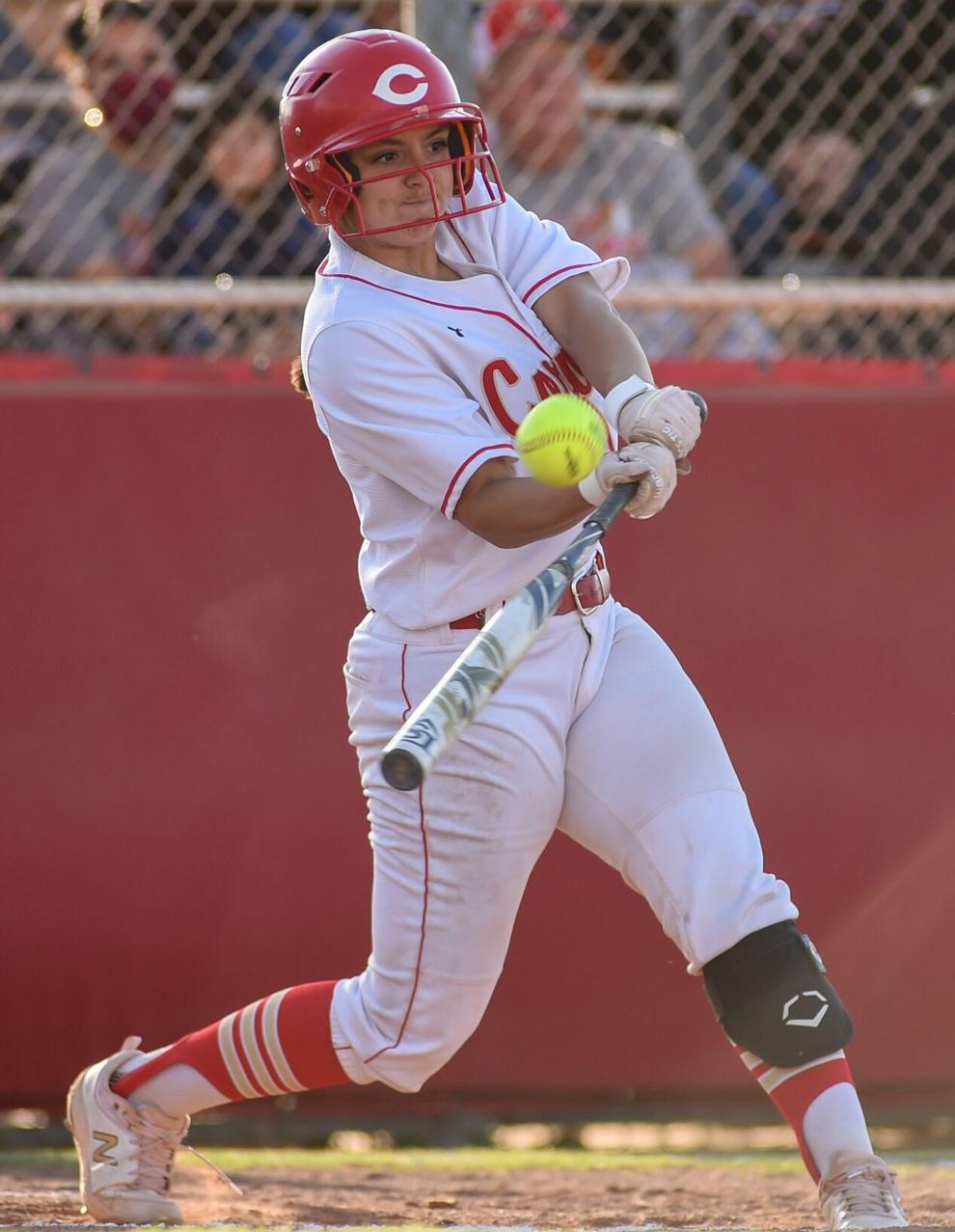 "It was really big (to reach base safely in that spot)," said Flores, who also notched victory from the circle.
"I feel like being leadoff, your job is to get on base, and with me getting on base (and) my 2-3-4 hole hitters, I can trust them to go and hit the ball hard. As a team like us, if you put the ball where it needs to be, we're going to hit it hard, and I trust myself so much during that at-bat and it helps."
As vital as Flores was in the batter's box (2-for-3 with 2 doubles), she also pitched 5.1 innings and gave up just one earned run. Braylei Pylant logged the last 1.2 innings to earn the victory.
"The 1st inning was really pretty rocky for me," said Flores. "But I battled back, and I threw well at the end. My defense was working. We were doing our job."
Lady Mustangs' coach Nancy Picken praised Flores' performance.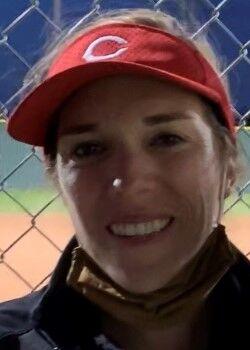 "She had a little bit of everything and kind of transitioned through the day and through the game," Picken said. "Our pitching coach (Kelsey Hoppel) did a phenomenal job of working with what was working at the time with each batter. It's just that good mix (Friday). Thankfully, we came out with the win".
Coronado struck first on Des Salinas' two-run home run for a 3-0 1st-inning lead. After scoring a pair of runs in the top of the 3rd inning, the Lady Raiders found themselves down only one run before another the Lady Mustangs nudged the lead back to 4-2.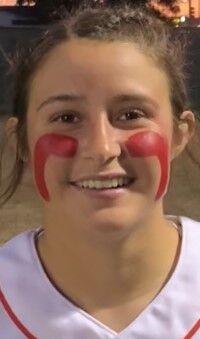 Randall responded with another two-run inning, which included Anberlin O'Dell's solo homer to tie the game 4-4 in the top of the 5th inning.
The two teams traded runs in the bottom of the 5th -- Flores' two-out double putting Coronado in front 5-4 – and top of the 6th to keep the game tied heading into the 7th inning.
After Flores blanked Randall in the top of the frame, she came up to start the bottom of the inning and the Lady Mustangs close out the dramatic victory that sends them to area round next week vs. El Paso Hanks.
Thurman was 3-for-4 with 2 RBIs and Salinas finished 2-for-3 with 3 runs driven home.
"When you win, especially in walk-off fashion, it's exciting and it builds your momentum and confidence going into the next round," Picken said. "So hopefully we can carry that throughout this week and continue to improve and come out strong in the area round."
-------------------------------------------------
CLASS 5A BI-DISTRICT PLAYOFF
At Rosenow Field
CORONADO 6, RANDALL 5
Randall     002   021   0   --   5   10   1
Coronado  301   010   1   --   6     7   3
W -- Riley Flores. L -- Heaven Moreno. 2B: Coronado -- Flores 2. HR: Coronado -- Des Salinas; Randall -- Anberlin O'Dell. Records: Randall 16-13-1, Coronado 22-8-1. Up next: Class 5A area round -- Coronado vs. El Paso Hanks, TBD.