Staring at a loss that could've dashed the chance at a District 4-5A championship, Coronado came out fighting in the last 2 innings Tuesday to rally past Abilene Wylie.
The Lady Mustangs scored three runs in each of their last two at-bats to surge past the Lady Bulldogs 8-7 at Rosenow Field to set up a showdown with Monterey for the late-season district lead.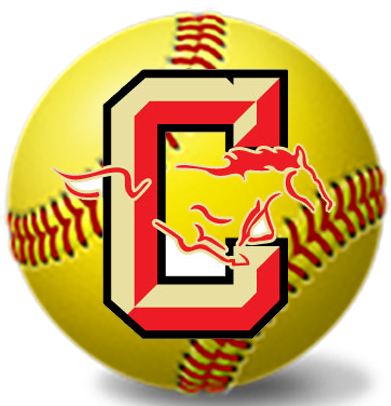 Taylen Thurman's double and Thalia Perez's two-out, two-run single fueled a three-run 5th inning that pulled Coronado (19-6-1, 6-1 District 4-5A) within 6-5.
Then after Wylie tacked on a run in the top of the 6th, Harley Garcia fouled off three straight full-count offerings before pumping a three-run home run to left field to put the Lady Mustangs in front 8-7.
Riley Flores worked through back-to-back one-out singles in the 7th and retired the final two Wylie batters to close out the victory.
Now Coronado shifts its attention to a road game at Monterey at 6:30 p.m. Friday in a matchup of district co-leaders.
Lady Plainsmen blister Abilene Cooper 23-1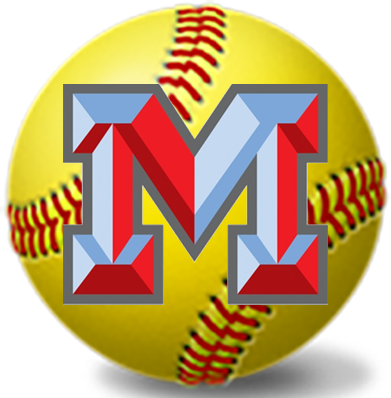 Eleven of Monterey's 20 hits went for extra bases, punctuated by five home runs, and the Lady Plainsmen blasted their game vs. Abilene Cooper wide open by scoring 14 runs in the 4th inning.
Makenna Sandoval (3-for-4, 4 R, 4 RBIs), Alexis Lusk (3-for-3, 3 R, RBI) and Savannah Castilleja (3-for-3, 2 R, 2 RBIs) spearheaded the Monterey offensive assault. Tatianna Trotter and Claire Decker also chased home four runs – Trotter on a grand slam.
Lost in the onslaught of runs for the Lady Plainsmen (18-4-2, 6-1) was another sterling performance by Anays Perez, who limited Cooper (17-8, 4-3) to a single hit in 5 innings.
Tigers strike early, find enough to stave off Abilene High
Frenship's quick start and clutch itching when it mattered led to a 7-6 victory against Abilene High that keeps the Tigers in the hunt for a District 2-6A championship.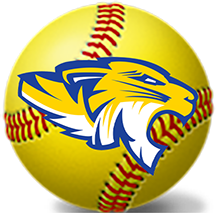 Jillian Franco's two-run home capped a four-run 1st inning to give Frenship (18-6, 7-3 district) a lead it never relinquished, although the Lady Eagles (10-8, 5-4) made things interesting.
Abilene closed within 4-3, 6-4 and finally 7-6 in the 6th inning with the tying run on second base and no outs. But Tigers pitcher Erin Boles buckled down and got three outs to strand the runner and Kynlee Bowlin recorded the save.
Makayla Garcia had 3 singles to bolster the Frenship offense, while Madison Stewart drove in three runs.
The Tigers are off Friday before hitting the road for a game at Odessa High on April 20.
Lady Pirates claim district win with offensive power show
Lubbock-Cooper rattled Lubbock High for nine extra-base hits, including four home runs, and built a big lead that never got away in a 13-5 victory.
Malloree Smith led the way for LCP (5-15, 2-5 District 4-5A) with a triple, home run and 6 RBIs and Zariah Villareal and Jana Bradshaw produced 3 hits apiece.
The Lady Pirates plowed in front with two runs in the 1st inning and three in the 2nd but had to survive the Lady Westerners' surge in the 3rd.
Lubbock High (7-17-1, 0-7) used a blend of walks, hit batters and three hits to generate five runs and close the gap to 6-5.
But Cooper responded with four runs in the 5th when McKenna Emert chased one home with a sacrifice fly and Smith followed with a three-run blast.
For good measure, Emert and Villareal fueled a three-run 7th with solo bombs.
Angel Boyd and Hailey Ortiz paced Lubbock High with 2 hits apiece.
Both teams are back in action at home on Friday: The Lady Pirates entertain Abilene Wylie, while LHS hosts Abilene Cooper with both games starting at 6:30 p.m.
Snyder cruises past Estacado 11-1
SNYDER -- Estacado's struggles in District 3-4A play continued with an 11-1 loss Tuesday.
The Lady Matadors (3-20, 0-6 district) managed only three hits – one each from Carolina Paloma, Abbie Rodriguez and Leila Hernandez – and produced only a single run.
Snyder (11-13, 5-1) jumped ahead with 4 1st-running runs and scored in each of its four at-bats to pull away.
Estacado is at home Friday when it entertains district leader Sweetwater at 4:30 p.m.