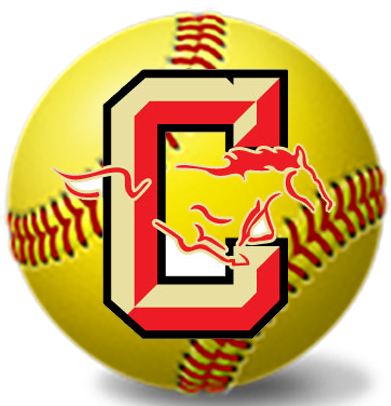 AMARILLO -- Coronado's bats took a little while to get revving Thursday night against Randall in the opener of a Class 5A bi-district playoff series.
One mighty Taylen Thurman swing changed that, and the Lady Mustangs started in bunches the rest of the night on the way to a 13-1 romp.
Thurman erased the Lady Raiders' early 1-0 lead with a three-run home run in the 3rd and that started a trend as Coronado hung up three runs in four of its last five at-bats to blaze to the win.
The teams meet again at 6:30 p.m. Friday at Rosenow Field.
Randall starting pitcher Heaven Moreno was in command in the first few frames, retiring six of the first seven Lady Mustangs with very little resistance.
But Jazmin Montoya and Jenea Compean walked to begin the 3rd inning and with two outs, Thurman made sure those gifts weren't wasted when she thumped the first pitch she saw over the left-field fence to put Coronado in front.
That was just the third hit for the Lady Mustangs, but the flood began after that. They produced at least three in every inning the rest of the game to finish with 17. Flores, Natalie Gomez, Compean, Londi Montes and Des Salinas all supplied RBI hits as the Coronado lead continued to grow.
Meanwhile, Flores locked in nicely after Randall (16-12) got to her for an unearned run in the 1st inning. She mowed down 12 of the final 13 batters she encountered before handing the ball off to Braylei Pylant, who logged 2 scoreless frames.
Besides her dominance in the circle, Flores was 4-for-5 and scored 3 runs to lead the offense. Salinas was 3-for-5, while Thurman and Garcia each had a pair of hits.
----------------------------------------------------
CLASS 5A BI-DISTRICT
At Randall HS | Game 1
CORONADO 13, RANDALL 1
Coronado    003   133   3   --   13   17   3
Randall       100   000   0   --     1     2   2
W -- Riley Flores. L -- Heaven Moreno. 2B: Coronado -- Compean, Garcia, Gomez, Pylant; Randall -- Brooke Alvarado. HR: Coronado -- Thurman. Records: Coronado 21-8-1, Randall 16-12. Up next: Best-of-three series Game 2 -- 6:30 p.m. Friday, Rosenow Field.