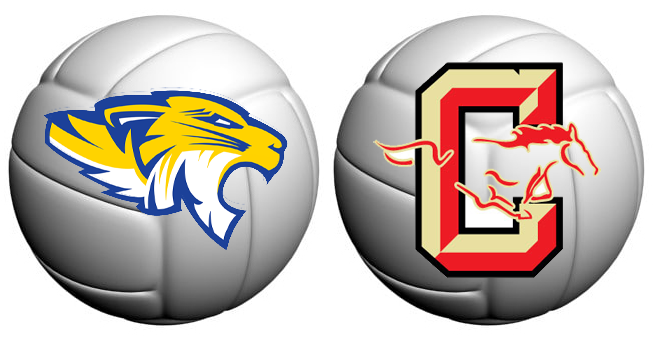 The old cliché about absence making the heart growing fonder may have found a new wrinkle thanks to the year 2020.
With competitive sports at a standstill for the last 9 months, there have been an awful lot of young athletes eager to get back to action and get back to doing what they love.
Coronado and Frenship manifested that Tuesday on the delayed opening night of the UIL volleyball season with a five-set match that seemed more like the playoffs than the first action of the season.
Both teams walked off the court with a nice baseline to propel them into what lies ahead.
The Tigers rallied to edge the Mustangs in five sets (27-25, 24-26, 21-25, 25-21, 17-15), claiming the final showdown after falling behind 15-14 when Coronado reeled off a 5-1 burst to move to the brink of a match win.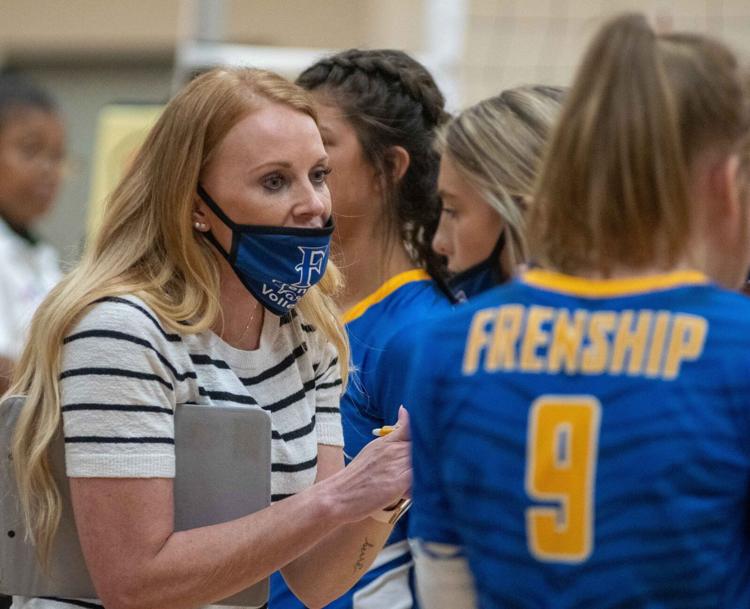 The two-point margin was a fitting finish to a battle when none of the sets were settled by more than four points and a lead was never truly comfortable between the two rivals.
Frenship's veteran quartet of Gracie Harrison (21 kills, 10 digs), Kayton Genebacher (50 assists, 18 digs), Devyn Nairn (23 digs, 12 kills) and Hannah Page (24 digs) led the way -- which was expected for a Tiger team loaded with high expectations.
But the Frenship bench also came up big, with senior Madison Ramsey's 7 kills, 3 digs and 2 blocks setting the pace. Taylor Boyd chimed in with 6 kills and 3 digs, while sophomore Lexi Moore made a major impact with 9 kills and 3 digs.
"I think all of us were excited to finally get to play," Tigers' coach Randi Trew said. "We got to see a lot of things that we want to work on. Coronado has a great team, so we expected to go five."
The Mustangs will also be led by some familiar faces this season, several of whom had big nights against Frenship: Aaliyah Gray led Coronado with 25 kills, Hunnie Zuber recorded 35 assists and 5 kills (3 aces) and Salley Six chipped in with 14 kills and a pair of blocks.
After missing the playoffs last season, the Mustangs came out with a new swagger and pushed the reigning District 2-6A champion to the edge.
Although Coronado played behind early, the veteran presence of Gray, Zuber, Six, Kirby Stanek and Caroline Wilcoxon helped steady the footing. The Mustangs twice erased all but a point of big deficits in the opening set to lay the groundwork for a back-and-forth battle all night long.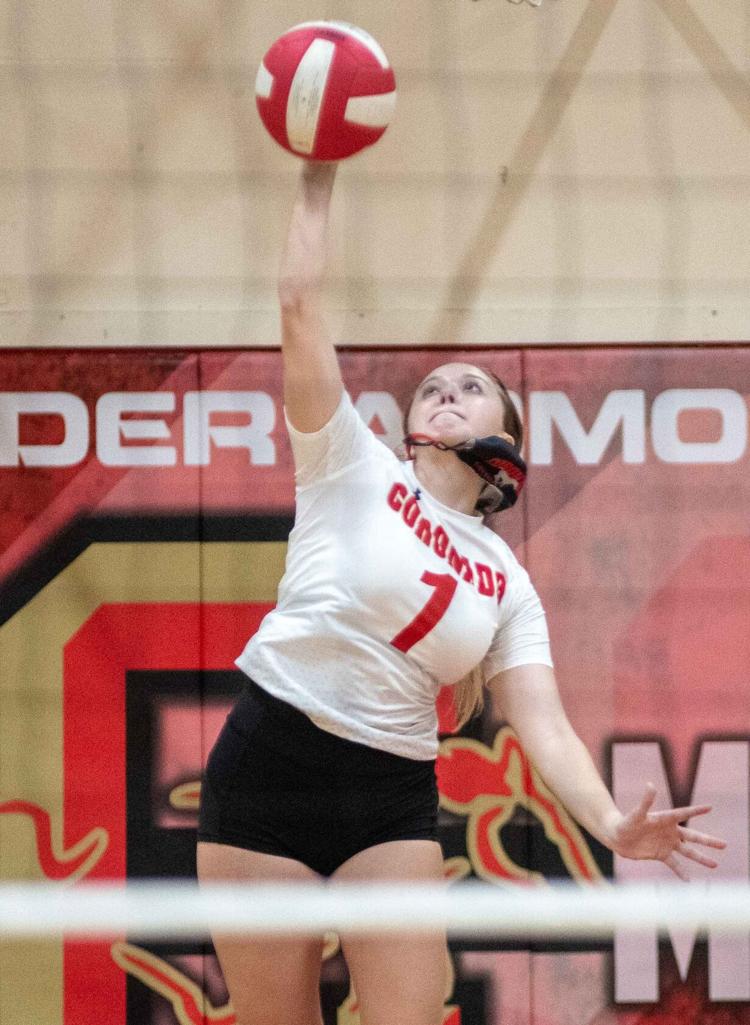 "I'm really proud of the way we fought," Coronado coach Casey Trout said. "I was worried about our mentality because Frenship is a big rival; I was wondering how we would show up mentally, and I thought we showed up well. I'm really happy with how mentally tough we were and how mentally prepared we were."
It was no surprise that Harrison and Grace took turns delivering big plays for their teams.
Harrison came up with kills to forge a 24-24 tie and then the game-winner in the opening set. Gray was the eye of the storm late in the second when the Mustangs roared back from an 18-21 hole by scoring eight of the final 11 points – the last when Chantel Purvis blocked a shot.
After Coronado won two in a row sets to take a 2-1 lead, Ramsey and Boyd began to emerge more for the Tigers, with Moore also supplying a spark. That trio was vital when Frenship pulled away in the fourth set.
"It feels really great to be able to work as a team and be someone who is helping your team win," said Ramsey, who was primarily a junior varsity player last season.
"I need to keep the energy up and work hard when I'm out there."
Added Trew, "They all know that whenever their number is called, they're expected to step up and make plays."
It took everything the Tigers had to weather Coronado's charge in the final set. The Mustangs bolted in front 4-1 on Gray's final kill of the night before Frenship got a boost from Genenbacher, the 2019 HubCityPreps.com Player of the Year. She logged a pair of kills, the second padding the Tigers' lead to 11-7.
But Coronado made one final lunge and outscored Frenship 7-2 in one stretch – climbing within a point of claiming the match victory when Kya Smith and Six teamed up for a block for a 14-13 lead.
Harrison came up with a game-tying kill, Moments later, Ramsey and Boyd combined for a block to give Frenship the lead and Nairn ended a spectacular night with a kill to cap a final frenzy of action.
"This really boosts our confidence," Ramsey said. "We really worked hard to get ready for this season, and what we learned (Tuesday) is that we have to not get rattled or play scared. Even when we're down, we have to keep swinging and play with intensity."
Before their showdown, both teams began the season by topping Caprock. Coronado (1-1) cruised past the Longhorns 25-13, 25-17, 25-13 while Frenship (2-0) prevailed 25-11, 25-17, 25-12.
Up next, the Mustangs travel to Palo Duro for a match at 7 p.m. Friday, while Frenship will tangle with Bushland and Monterey at the New Box that day, with action beginning at 4:30 p.m.
----------------------------------------------
Randy Rosetta is the editor & publisher
Contact him at HubCityPreps@gmail.com
or (806) 407-0188.
@HubCityPrepsLBK | @RandyRosetta