Loss of a legend: A Lubbock icon and a powerful influence to many, his memory will be enduring.
Sports are supposed to be fun -- an emotional release from the inevitable troubles of the real world. That's a major reason it was a path that me a lot of other folks in sports media chose.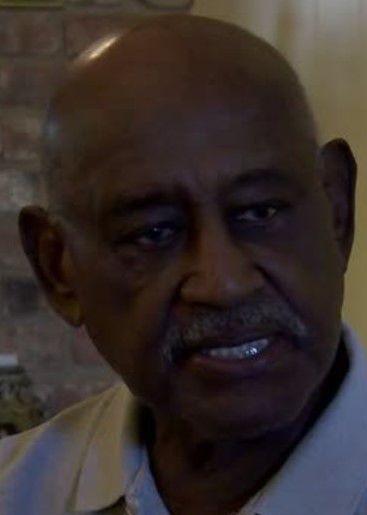 One of the men I respect most in journalism, the inimitable Burle Pettit, often referred to the sports staff as the toy department and he was spot-on.
In sports you simply aren't dealing with truly life-changing stuff.
As much as sports can be an escape, though, life happens, regardless of how much your attention is diverted on playing fields and courts. For all of us, part of life is dealing with death.
As much as that has to be understood, the last 10 days have been rough around the Lubbock sports scene.
I had met E.J. Holub when I worked in Lubbock in the late 1990s/early 2000s, and as a longtime Kansas Chiefs fan, I had an awful lot of respect for what he accomplished and the way he never forgot where he came from. Lubbock High and the entire Hub City should be awfully proud of him.
Former Tech Tech star Andre Emmett's murder was a lot tougher to deal with because I knew him from when I covered the Red Raider men's basketball program. Emmett's first season at Tech was my last covering the team, but that was long enough to know the kind of person he was. Everything you hear about his smile and how he lit up rooms when he walked on is spot-on.
As jolting as those two deaths were, the real gut punch for me came last Thursday and Friday with the news that Louis Kelley was in his final hours.
It wasn't a complete shock because Kelley was 81 and grappled with serious health problems all summer. His grandson Louis Kelley III kept me updated, and at one point there seemed to be some optimism that his grandfather had turned a corner and was making progress.
Fate had other plans, though, and Kelley died last Friday. That leaves a gaping hole in the Lubbock sports community and in a lot of hearts, mine included.
There was the initial sadness of losing a friend and a man I respect immensely, but as a spiritual person, I was able to quickly transition to being happy for Kelley because his pain is gone and he is in a better place now.
Since then, there has been a lot of contemplation about what Kelley meant to so many people, including me. I have been a writer for most of the last 30-plus years and there is nothing I could write to do justice to describe the impact Kelley had at Dunbar and Estacado, around East Lubbock, in the Hub City as a whole and the entire state.
Anybody who played sports at the high school level – particularly in Texas – knows the kind of impact a high school coach can have on a school and a community. And that's just by being put in a position of leadership over young men and women who need guidance.
With Kelley, there was so much more.
The numbers alone speak volumes: 31 seasons (5 at Dunbar, 26 at Estacado), 232 victories, 17 district championships, all the playoff appearances, a state runnerup finish.
Somebody somewhere likely has a tally of how many of Kelley's players earned a chance to play college football. I know I used to marvel when I walked into the Estacado fieldhouse at all the pictures of former Matadors that adorned the walls or when he told stories about former Oklahoma coach Barry Switzer regularly swinging by to see who the next great Matador was.
Again, though, with Kelley there was so much more than can be measured by numbers.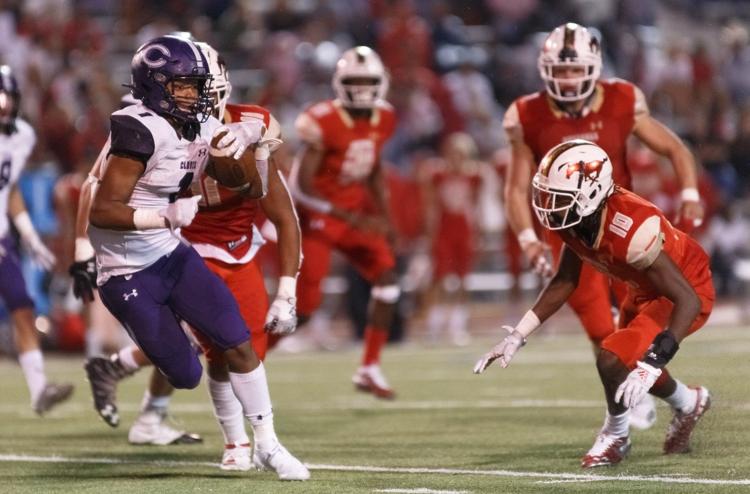 His impact on the lives of young men -- and young women -- who grew up in the Estacado community and graduated from the school is generational and will be forever residual.
Almost without fail, when I interview an Estacado athlete now, and even some from other schools, there is often a link back to the spectacular football family tree that Kelley planted, passionately grew and did all he could to make sure it prospered.
Goals in life are a personal thing for everybody, and I sure as heck wouldn't surmise to guess what Louis Kelley wanted to do with his time on Earth. But I know one of the things he absolutely was able to check off when he made his way to the next life was "Made a difference in people's lives."
I hope when my time on Earth is done, I have had a small fraction of the impact on the world around me that Louis Kelley did. I hope my children and grandchildren will always reflect the best parts of me -- much like his son, Louis Kelley, and his three grandsons, Louis Kelley III, Izaiah and Jordan do every day.
I believe I have a fighter's chance of making a positive impact because of the influence my parents have had on me, along with the fact that, like Kelley and so many other men, I outkicked my coverage in the marriage department. I am fortunate to have a wife much like Mrs. Claudier Kelley who is steadfast a co-pilot through life with a husband with weird hours and a passion for sports.
Two moments in time will stick in my memory about Louis as the pain subsides and I can smile a little easier when I think about him:
1. At the final LISD coaches' luncheon in the final season of Kelley's storied career, former Athletic Director Greg Sherwood -- himself a legend -- told a story of how at the final practice under their coach, the Matador players gathered around him and sang the Boyz II Men song "It's so hard to say good-bye." Tears streamed down Kelley's face as his friend told the story and it was clear how impactful that moment was in his life and how impactful he still was with players right up to the end of his career.
2. Not long after this site was hatched, I met with Kelley and longtime Frenship coach Bobby Davis -- a man who has the same kind of impact in Southwest Lubbock and around the state as his friend of so many years. As I greeted Louis and he saw that Bobby was there as well, the two embraced for several seconds. However many months or years it had been since they saw each other fell by the wayside. They were two old friends and old coaches, proudly going back in time and talking about the days they spent at very different schools coaching very different kinds of kids and having very similar successful results.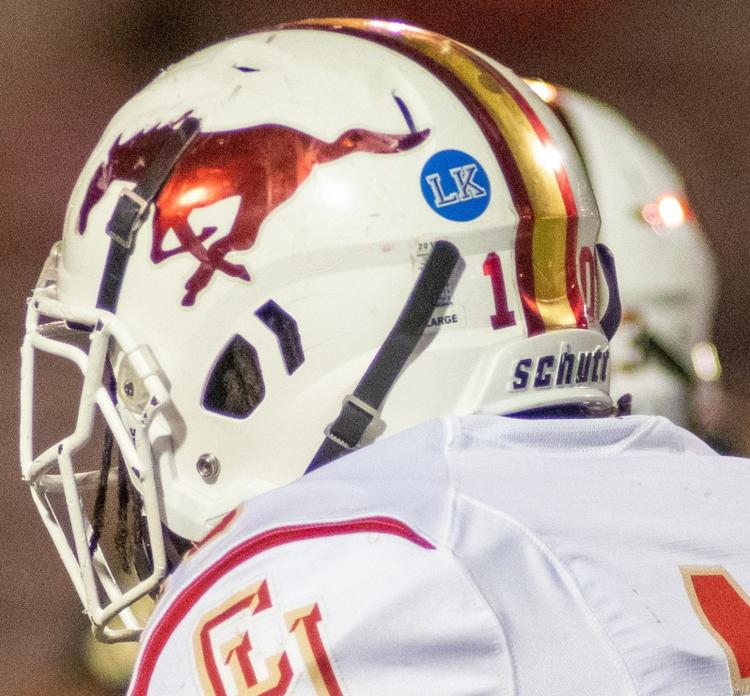 That was the last time I saw Louis in person. I spoke to him a few times by phone about doing a story on Jerry Gray, arguably his most famous player and maybe the best player to ever come out of the Hub City.
The last thing Kelley did after he shook my hand and grabbed my elbow with his other hand like he often did was tell me that he was proud of what I was trying to do for Lubbock with my new website and encouraged me to work hard at it because he knew it was something I loved.
He was right. In fact, at least with me, every time Louis Kelley offered advice or words of wisdom, he was right.
I wrote a column after that get-together about my first meeting with Louis Kelley and how he remained influential to me from that day forward.
I will miss my friend and am so glad my life was one of the countless touched by the man. I won't ever forget him -- selfishly because of what he meant to me, but more so because of how I got to learn about a true Texas legend and what it means to be so important to so many lives.
Well done, Louis. God willing, I will see you again someday.
---------------------------------
Randy Rosetta is the publisher of HubCityPreps.com
Contact him at HubCityPreps.com or (806) 407-0188.
Follow on Twitter | @HubCityPrepsLBK & @RandyRosetta