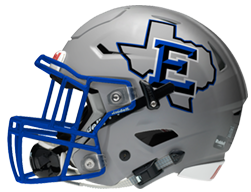 With a slew of new faces this fall, the Estacado defense will certainly look different than it has the last few seasons.
There is optimistic hope, though, that the Matadors' performance will take on a familiar feeling once the new starters get comfortable in their own skins.
Front-and-center to those aspirations is junior linebacker Ronald Ross, an up-and-comer the Estacado coaches are counting on to emerge as a leader while he fills some sizable cleats in the heart of the Matador defense.
Ross logged valuable snaps as a backup in 2019, learning the ropes of the Estacado scheme behind District 2-4A Defensive Player of the Year Sederick Coleman and all-league companions Tadrian Ward and Kel Glaspie -- all of whom have graduated. During his on-the-job training last fall, Ross racked up 64 tackles with 9 tackles for loss and two interceptions.
"They were great football players and great leaders and I was able to learn a lot from them last year," said Ross, who will slide from an outside spot to the middle this season.
"The main thing I have to do is just keep putting in hard work and be a great leader. We're going to have a lot of guys on defense who haven't played a lot, so guys like me and (returning starting safety) Anthony Hawkins have to step up."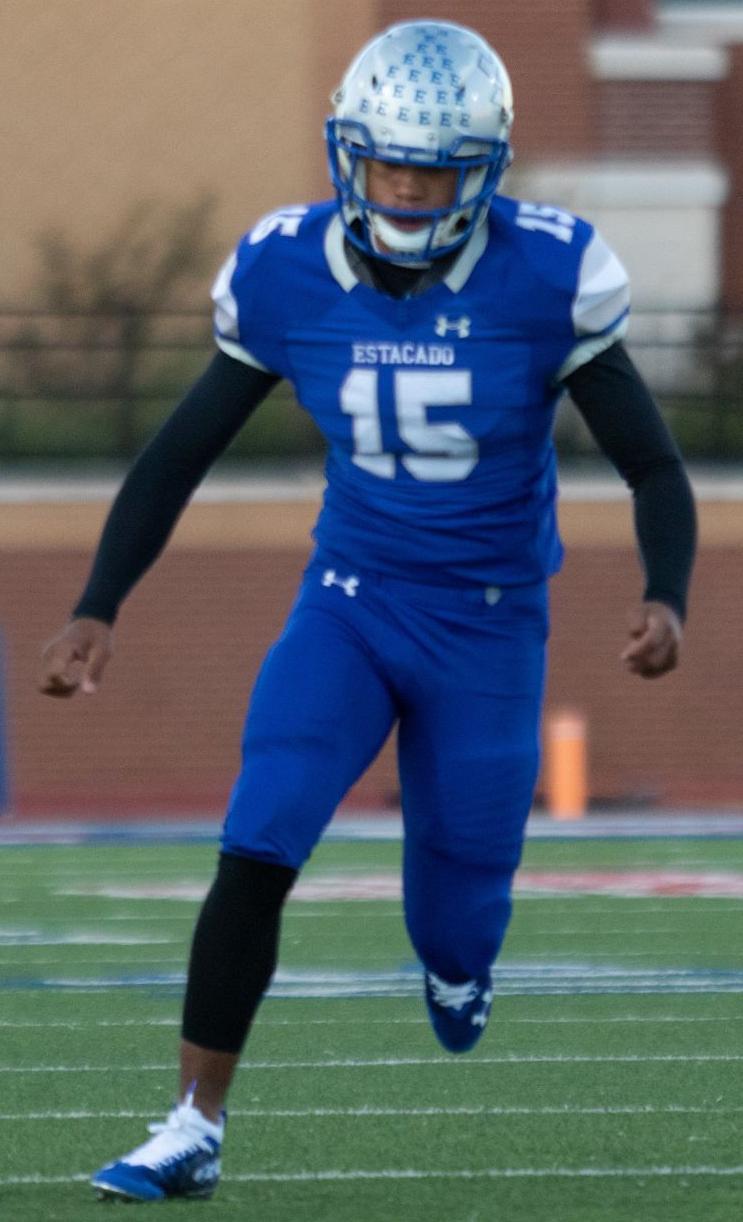 Which is exactly what Matadors coach Joe Cluley expects.
When Cluley arrived as the Estacado defensive coordinator, Ross was an 8th-grader and he quickly caught the new coach's attention. So it wasn't a surprise last season when the hard-hitting 6-foot-1, 180-pound linebacker started eliciting oohs and aahs whenever the team watched video last season.
"He's a pretty quiet, unassuming kid until he straps that helmet on, and then he's like Superman coming out of the phone booth," Cluley said.
"I feel like Ronald has a chance to really thrive in our defense because of the skills he brings physically but also because of the kind of kid he is. From a mental standpoint, he really understands the game of football and he's familiar with our coverages and fronts and what we need him to do. He could've been a starter for us last year, but we had three kids who were a little more experienced and advanced. He fits the same mold as those guys and now is his chance to step in and be that same kind of player for us."
Ross doesn't have his sites set on being the same kind of vocal leader Coleman was because that doesn't fit his personality -- at least not yet.
But don't mistake Ross's quiet nature for a lack of confidence.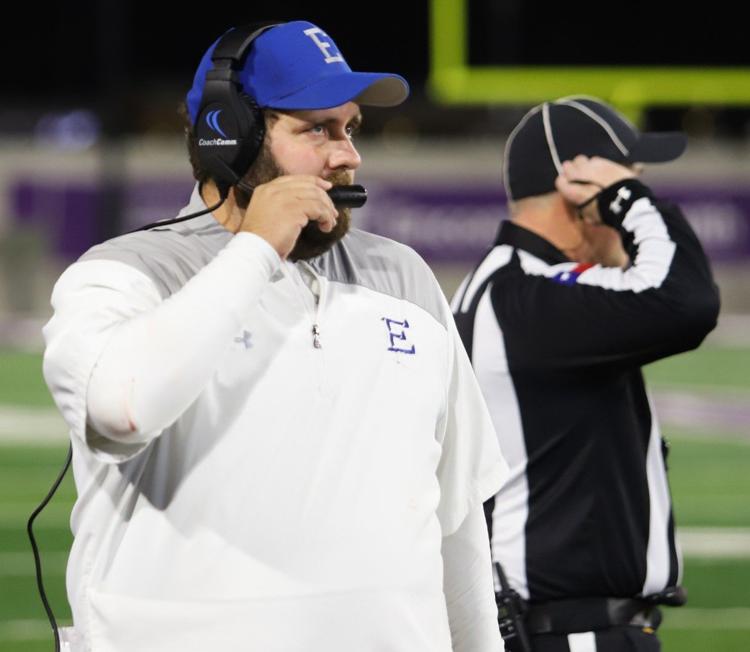 "I think I'm good at reading what the guard is doing, I'm a hard hitter, I fill holes well and I know how to make good reads," Ross said about what he brings to the Mats' defense. "I've been a linebacker since I played YFL, but since I got here, I've gotten a lot better."
It's not just the Estacado coaches who are paying attention, either.
In the weight room during the abbreviated offseason prior to the onset of the COVID-19 pandemic and in the short time when the Matadors were able to convene and practice in June, Ross earned his teammates' respect.
Some of that was by sticking to the same quiet approach he always has, but there has also been a natural fit into where the revamped Matador defense will need him.
"He has really taken big steps from the start of last season to now and because of how he has improved, his teammates think a lot of him," Cluley said. "He's not a super loud kid, but he leads by example. He won't skip reps or do the bare minimum or let up when the coaches aren't around.
"For our defensive philosophy, he's a perfect fit. We're not going to sit there and play base defense. We want athletic linebackers who run sideline to sideline and he does that. He's a very physical player who has a knack for getting to the quarterback and disrupting plays."
Which has been a staple for the Matador defense under Cluley the last four seasons.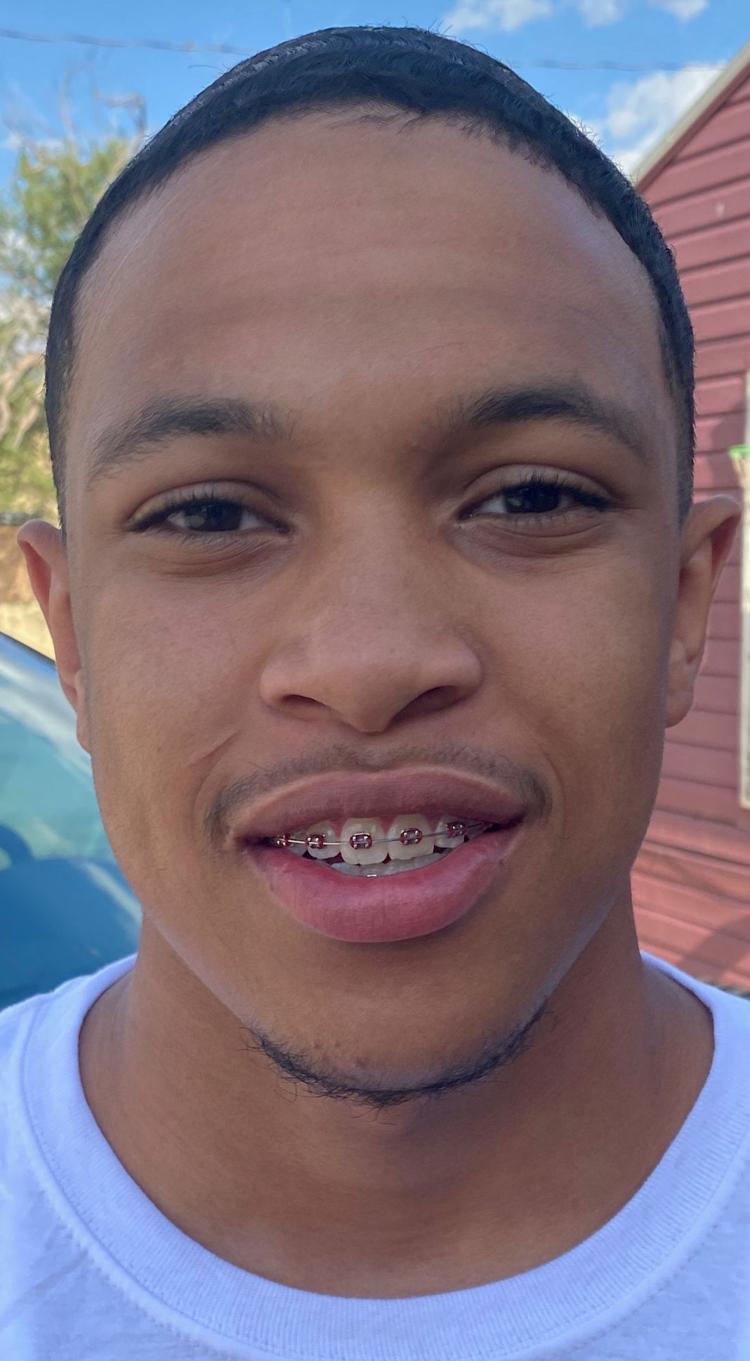 Whether it was Coleman supplying a menacing presence from the middle of the defense, Papa Bluitt harassing a quarterback in the backfield or Keke Murray roaming the secondary and accentuating mistakes, pressure has been at the core of the Estacado scheme.
That expectation won't change, although the method of getting players to execute might – but not completely, thanks to Ross and Hawkins.
"We lost a lot of talented kids from our defense, so there might be some expectation that we will drop off," Cluley said. "But we've played really good defense the last four years, so our kids know what we expect of them – what that 'E' on the side of the helmet represents. We have good athletes and we have all the pieces; they're just young and inexperienced right now. We'll be doing a lot more coaching from the sideline between series and that's what makes Ronald so valuable for us because he's a kid who knows what we want to do and can be our voice out there when we need him to be."
Added Ross, "I think we're going to have a really solid defense. We're built to shut down the run game and even though we have a lot of new guys, we have a lot of talent. You can't underestimate how hungry we're going to be to prove people that we can be just as good on defense as we have been."
-----------------------------------------------
Randy Rosetta is the publisher of HubCityPreps.com
Contact him at HubCityPreps.com or (806) 407-0188.
Follow on Twitter | @HubCityPrepsLBK & @RandyRosetta