PERRYTON -- Estacado got fooled by Perryton once. Good thing, too, because the Rangers didn't have a whole lot left in the arsenal the rest of the night in a key District 2-4A Division II showdown.
The Matadors shrugged the trickiest of trick plays in the game's opening minute, clamped down on defense and overcame a flurry of penalty flag with another strong offense day to pull away from the Rangers in the second half on the way to a 31-10 victory.
Tramond Miller plowed into the end zone twice in the second half, Colby Sims ran for a touchdown after throwing for one in the first quarter and Estacado allowed only 28 yards after halftime on the way to clinching a playoff berth.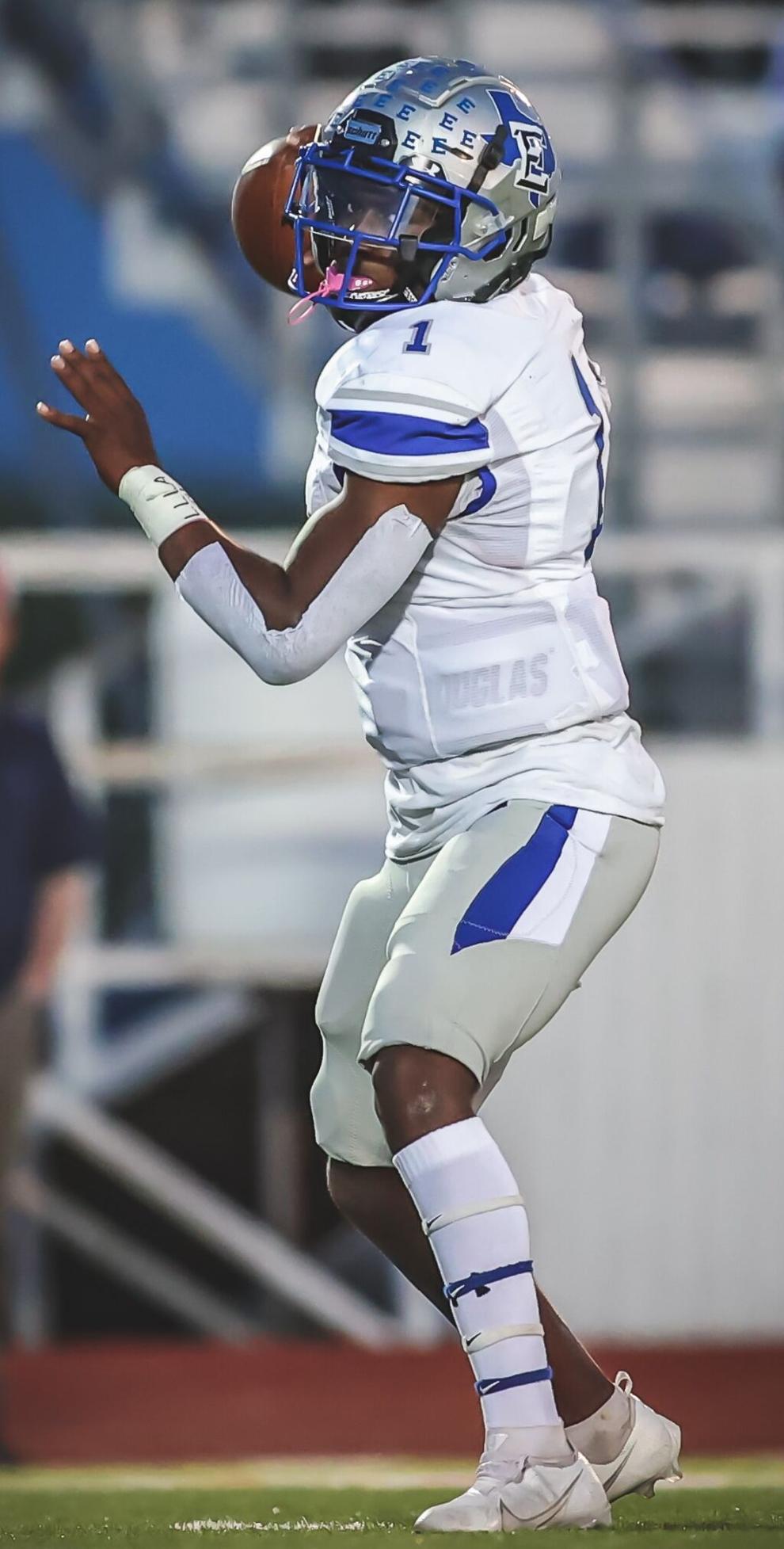 The Matadors (6-3, 3-0) can win the district crown outright for a third year in a row by topping Levelland on Thursday.
Perryton (2-6, 1-2) stunned Estacado on the second play of the game with a "hideout" play – a receiver hovers near his team's sideline, but on the field, and when the ball is snapped he takes off downfield.
The Rangers' chicanery worked to perfection, with Julian Cervantes running wide open down the field for a 43-yard touchdown pass from Abraham Hernandez just 17 seconds into the game.
Undaunted, the Matadors went to work.
Sims capped a TD drive with a 3-yard flip to Larry Williams to knot the score. Although two more TDs were nullified by penalty, Luis Gomez put the Mats in front with a 29-yard field goal.
Perryton managed to get close enough for a game-tying field goal as the first half ended but that was as good as it got the rest of the night.
With the Matadors revved up – nose tackle Deonte Butler in particular – the Rangers struggled just to snap the ball cleanly the rest of the night. Butler caused eight of Perryton's nine fumbles, four that were lost.
Meanwhile, Sims and Co. got rolling.
Estacado ran well (278 yards), keyed by Bobby Ross with 103 yards and Miller with 97. Sims hit the mark on 12-of-21 throws for 170 more yards with three receivers doing most of the damage: Cray Stevenson with 4 grabs for 90 yards, Genesis Walker 3 for 49 and Williams 4 for 41.
That added up to a 448-yard night with 24 first downs, which was plenty enough to overcome 130 yards in penalties. Conversely, the Rangers wound up with only 99 total yards – 43 on the trick play, 28 the rest of the first half and 28 in the second.
----------------------------------
ESTACADO 31, PERRYTON 10
Estacado        7      3      7      14    --     31
Perryton          7      3      0      0      --     10
PER -- Julian Cervantes 43 pass from Abraham Hernandez (Tony Cervantes kick)
EST -- Larry Williams 2 pass from Colby Sims (Luis Gomez kick)
EST -- Gomez 29 FG
PER -- T. Cervantes 24 FG
EST -- Tramond Miller 14 run (Gomez kick)
EST -- Sims 1 run (Gomez kick)
EST -- Miller 13 run (Gomez kick)
TEAM STATISTICS
                                 EST                PER
First downs             24                    8
Rushes-yards          40-278             24-39
Passing yards          170                  60
Total yards                448                  99
Passes                       12-21-0           3-9-1
Fumbles-lost             2-0                   9-4
Punts-Avg.                1-28.0               2-37.5
Penalties-yards          14-130             5-44
INDIVIDUAL STATISTICS
Rushing: Estacado -- Bobby Ross 17-103, Tramond Miller 9-97, Colby Sims 10-73, Larry Williams 3-5, Raheim Ross 1-0
Passing: Estacado -- Colby Sims 12-21-0 170 yards; Abraham Hernandez 4-7-1 53 yards.
Receiving: Estacado -- Cray Stevenson 4-90, Genesis Walker 3-49, Williams 4-41, Cam Walton 1-1
Records: Estacado 6-3, 3-0 District 2-4A Division II; Perryton 2-6, 1-2.
Up next: Levelland at Estacado, 7 p.m. Thursday