CLASS 4A DIVISION II BI-DISTRICT PLAYOFF
Sweetwater at Estacado
WHEN: 8 p.m. Friday
WHERE: Plains Capital Park
RADIO: KKAM 1340-AM
RECORDS: Sweetwater 4-6 (4th place District 1-4A Div. II); Estacado 10-0 (1st place District 2-4A Div. II)
LAST MEETING: Sweetwater 26, Estacado 19 in 1999.
LAST WEEK: Sweetwater 66, Monahans 40; Estacado 42, Levelland 12
UP NEXT: Winner advances to face Graham-Hillsboro winner in the area round.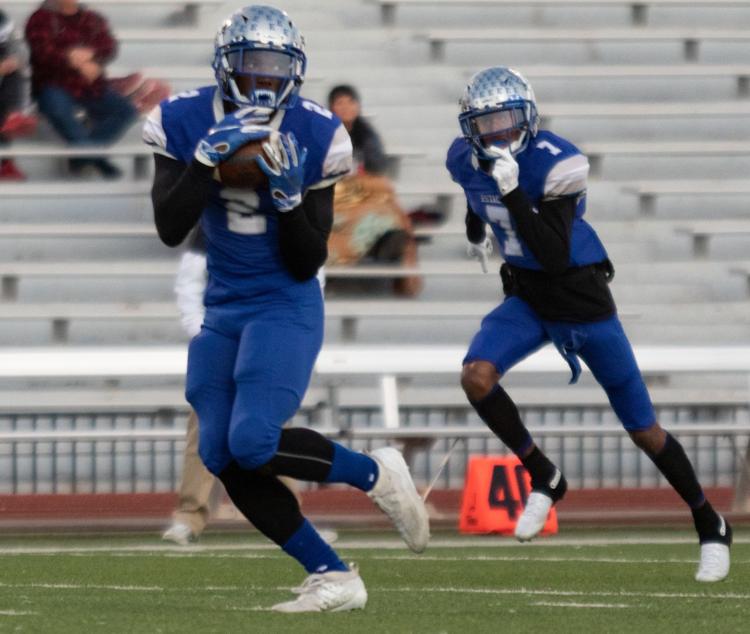 Breakdown
The Matadors are among a small and elite group of teams headed to the playoffs with a perfect record intact, and the accomplishment is even more noteworthy considering where it stacks up in program history. The last and only time Estacado waltzed into the postseason without a loss was 1968, the first year the school opened, and the only time the Mats' season ended with a state championship. This current team has a lot of ingredients to duplicate that finish, but there is still room to get better. One thing the Matadors have gotten used to is getting the opponent's best shot and that will be magnified more now, starting with a proud Mustang program trying to recapture the glory from not that long ago. Sweetwater missed the playoffs last season but is just three years removed from playing for the 4A Division II state championship.
This team doesn't have the same kind of DNA and has struggled mightily on defense in particular, allowing 41.4 points a game. Sweetwater gave up 46 points or more in five games. That bodes well for Estacado, which has sputtered at times with the ball but features one of the state's top running backs in Jermiah Dobbins (219 carries-2,071 yards, 18 TD). Despite some inconsistencies at times, the Mats average 440.1 yards a game and junior quarterback Jay'lon Dobbins is coming off one of his best outings last week when he passed for 217 yards and two touchdowns. Getting receiver TJ Steele back last week was a major shot in the arm for Estacado. The fastest Matador, Steele touched the ball three times vs. Levelland and scored on each to help Estacado shake free for a 30-point win.
Besides Jermiah Dobbins, the key for the Mats all season has been a suffocating defense that permits only 191.8 yards a contest. Sweetwater could test Estacado a bit with a young, but productive offensive core group, led by sophomore quarterback Leo Holsey (147-of-248 for 2,488 yards and 30 TD. He has also rushed for 628 yards and 10 scores, making him one of the most versatile signal-callers the Mats have encountered. Two other underclassmen are threats for the Mustangs: Sophomore running back Cedrick Brown (647 rushing yards) and junior receiver Darian Carr (42 catches for 1,008 yards and 13 TD). Whether that is good enough to solve a talented and veteran defense led by Sederick Colbert (106 tackles, 5 sacks, 2 TFL, 17 QB pressures), Tadrian Ward (103 tackles, 27 TFL, 7 QB pressures and Papa Bluitt (58 tackles, 9 sacks, 33 TFL, 26 QB pressures). The odds are against that happening as the motivated Matadors figure to get their playoff journey started on the right foot.