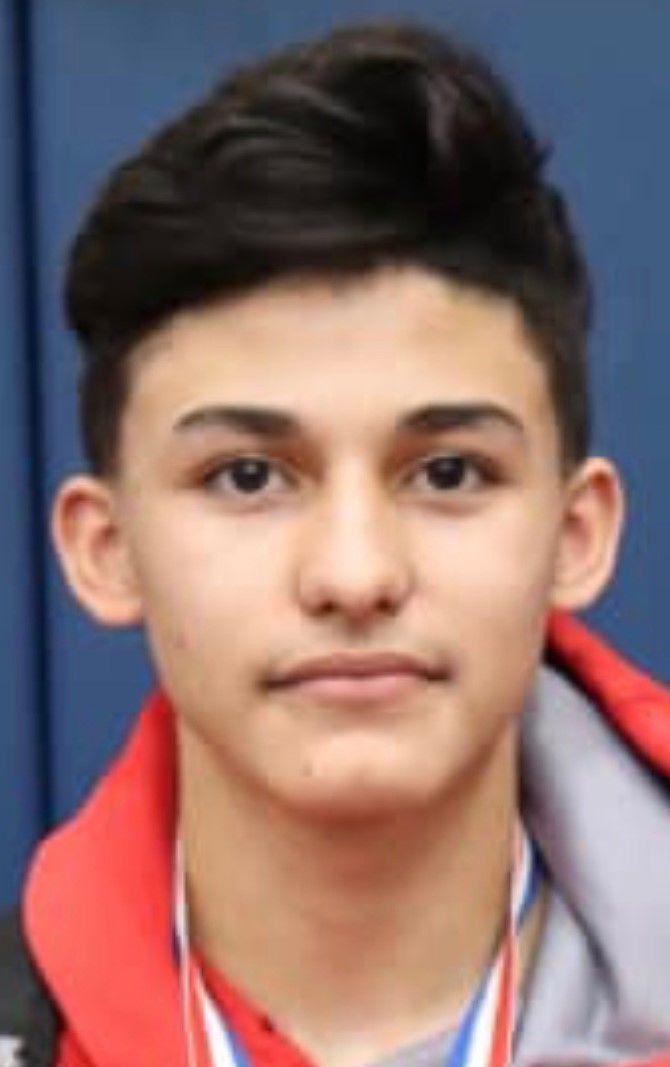 Lubbock will be well-represented at the UIL Class 5A state meet this weekend in Cypress.
Three wrestlers from Lubbock High, a pair from Monterey and one from Estacado all advanced to state by placing in the top four at the Region I-5A meet in El Paso on Saturday.
Monterey's Bradyn Valdez notched the highest finish from Lubbock by taking second place in 106 pounds. He will be joined by Plainsmen teammate Devin Offutt, who took fourth place in 220 pounds.
Matadors' senior Roland Castro is headed to state for a second year in a row after claiming third place in 285 pounds. The big senior, a football signee with Cisco Community College, didn't start wrestling until last season.
The Westerners send Aidan Median (120) and cousins Alexander Pena (113) and Zack Pena (126) to the next round. LHS finished fifth in the team scoring with 86.5 points, followed by Monterey with 74. Estacado scored 29 points for 19th place and Coronado recorded 6 points.
Several other Lubbock wrestlers just missed state berths: Monterey's Joseph Torres (138) and Damontrareis  Lacy (170) each placed fifth, as did Lubbock High's Zachary Schmidt (160). Sean Bonner produced a sixth-place finish for the Westerners in 106 pounds.
In the girls' meet, Monterey's Jaycee Portee was the lone Hub City combatant to claim a top-six finish (215 pounds).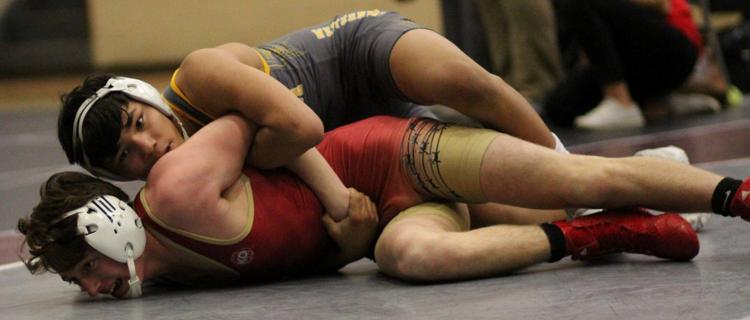 Region I-5A meet
Lubbock results
(Top 4 places advance to the state meet)
Girls
215 pounds
6th place – Jaycee Portee, Monterey
Boys
106 pounds
2nd place – Bradyn Valdez, Monterey
6th place – Sean Bonner, Lubbock High
113 pounds
4th place – Alexander Pena, Lubbock High
120 pounds
4th place – Aidan Medina, Lubbock High
126 pounds
4th place – Zack Pena, Lubbock High
138 pounds
5th place – Joseph Torres, Monterey
160 pounds
5th place – Zachary Schmidt, Lubbock High
170 pounds
5th place – Damontrareis Lacy, Monterey
220 pounds
4th place – Devin Offutt, Monterey
285 pounds
3rd place – Roland Castro, Estacado