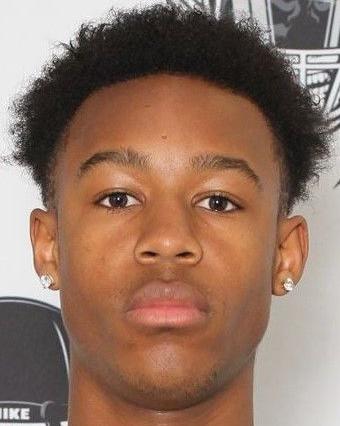 Two years of quarterback uncertainty have taken a measurable toll on Frenship's football fortunes.
Three players manned the position in 2017 during a rock-bottom winless campaign, then four different QBs took snaps last fall after a tantalizing opening act by Austin Phillips.
Stability at the quarterback position has been elusive, and for an offense with the potential that the Tigers' scheme offers, that has been problematic.
Entering Season No. 3 under Jay Northcutt, the QB position is on more solid footing with the infusion of fresh blood.
Senior Donovan Smith is poised to take over as Frenship's starter at quarterback after transferring to the area this summer from Nevada powerhouse Bishop Gorman when his father DeAndre Smith was hired by first-year Texas Tech coach Matt Wells.
The 6-foot-4, 192-pound Smith got to Lubbock in time for offseason work and has immersed himself with a team hungry to take a big step this fall after just three victories the last two seasons.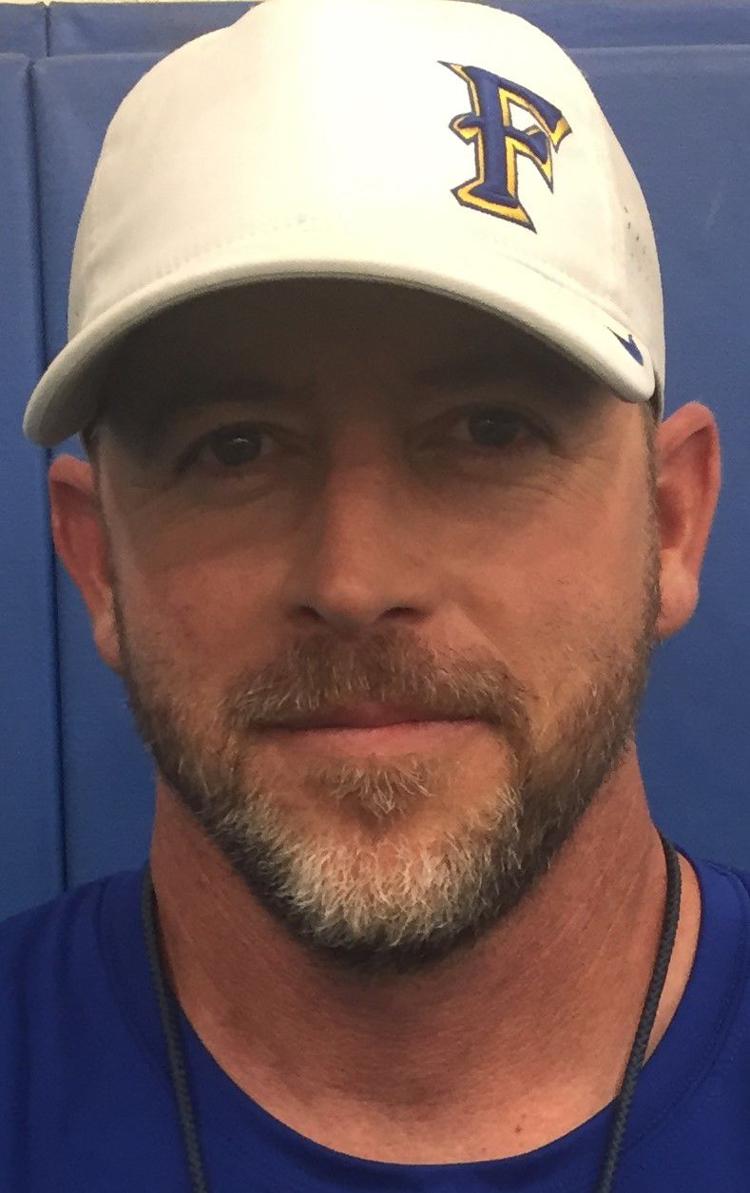 "I'm really excited to be here and to be part of this program," said Smith, who has verbally committed to Texas Tech. "It's a challenge for me because I know not everything is going to be easy. But I believe this is a good team, and it's going to be my job to put the ball where it needs to be."
Getting settled in this summer has been a key ingredient to blending Smith's skills with what Frenship needs at quarterback.
The Tigers have been building toward this season, with several current seniors and a handful of juniors entering their third seasons as starters.
Included in that group of veterans are receivers Drew Hocutt, Cooper Scott and Jordan Mayden, as well as senior Trael Robertson, who is looking to make a splash after two injury-interrupted seasons.
"The first month I was here, I came in every day after we finished lifting and threw the ball with each other and I watched film of the (receivers) we have coming back to get a feel for them," Smith said. "I looked at the different routes they were running and learned how to look for different plays out of every formation.
"We all clicked starting on the first day and everybody has been welcoming. We have a lot more confidence now from working together this summer."
Earlier this summer, Hocutt said Smith's smooth integration has been a big jolt of confidence for the Frenship offense.
"We spent a lot of time throwing the ball together and looking at film," Hocutt said. "We were building chemistry every day. I think he's gained a lot of confidence in us already, and because a bunch of us have been here for three years, we understand how the offense works and we can help make him better."
Establishing those relationships isn't always a seamless transition for the new kid in school, even one with the ability to make an impact like Smith can.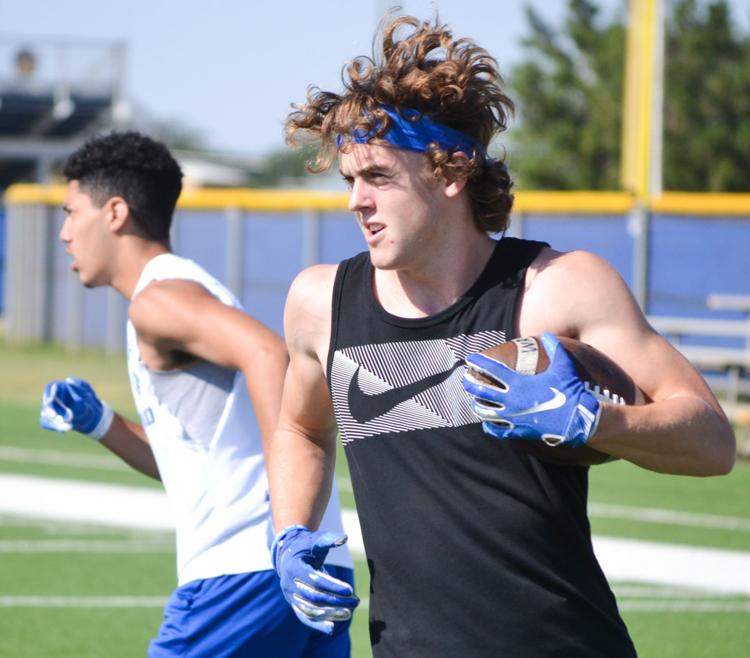 But he has done exactly what Northcutt hoped when he knew the program was the 3-star recruit's destination for his final prep season.
"He has really been a breath of fresh air," Northcutt said. "He has done exactly what you hope a kid coming in new at that position would do for you. He's a very talented kid, but that's only part of what he brings. He has brought a great work ethic and attitude and has been a good leader. The kids have taken to him well, and he has made it a priority to fit into our system."
Making Smith fit the Frenship offense isn't something Northcutt and his coaches will have to grapple with, which is by design and also the byproduct of recent experience.
Rolling out one quarterback after another last fall put the Tigers offense to a test, so adding a talented leading main is a welcome adjustment.
Even with all the revolving door at quarterback in 2018, Frenship averaged 275 yards passing per game and just under 400 yards total.
"With our offense, we're going to do what we, do but it's flexible enough to accommodate whatever the quarterback is able to do," Northcutt said.
"I think Donovan adds the ability to go make plays with his legs when a play breaks down – we like to call it being an eraser when we need it. He runs well, he has a very strong arm, he has football savvy and he has all the fundamentals. When you add his work ethic and leadership, he's the kind of kid most people would want at quarterback, so the fit to our offense is very good."
One other variable could also work well in Smith's and Frenship's favor.
At Bishop Gorman last season, Smith was a starting receiver, a position he played for the first time after sliding there the week before the season opener. Smith adapted well, pulling down 49 passes for 806 and 8 touchdowns.
The switch was made for Smith to get on the field when his friend, Micah Bowens, nailed down the quarterback job.
"It was something I could do to get on the field and it also helped the team and that was important to me," Smith said.
"Playing receiver helped me with coordination and my speed and being a quarterback before helped me know where I needed to be for the quarterback to throw the ball. Running routes myself, I think I learned more about where I want to throw the ball now, so I've tried to make sure my receivers and I are on the same page about what we have to do to be the best offense we can be."
Just another way to eliminate the uncertainty, which is a major part of Smith's impact is expected to be in 2019.
Randy Rosetta is the publisher of HubCityPreps.com
Contact him at HubCityPreps.com or (806) 407-0188.
Follow on Twitter | @HubCityPrepsLBK & @RandyRosetta