Confident Tigers lean on developing new attitude
as they embark on the District 2-6A season.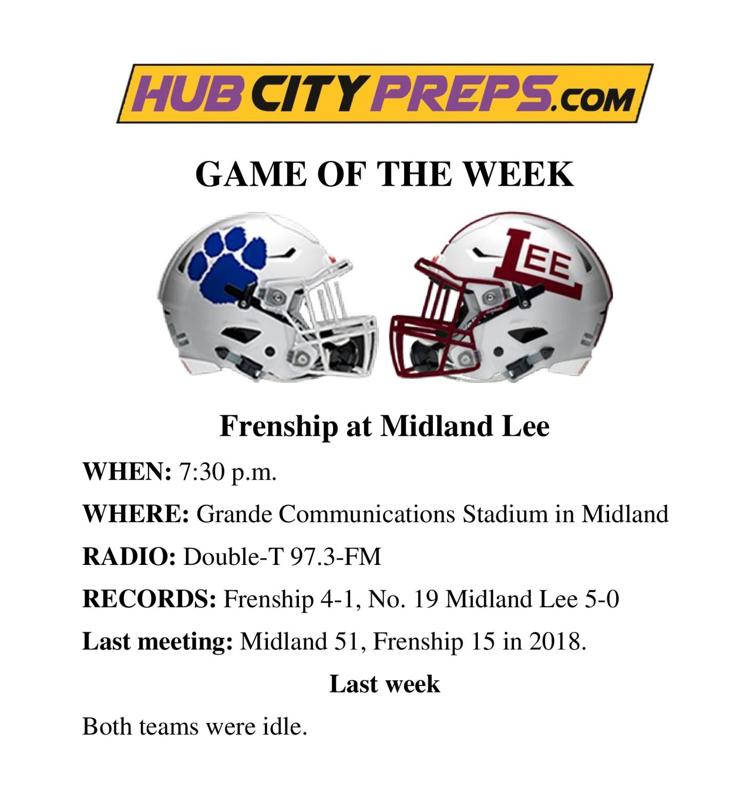 For 2½ seasons there have been a bunch of different barometers for Frenship coach Jay Northcutt and his staff to gauge progress.
There are the obvious ones, like how much more competitive Frenship has gotten this season, then the obvious measurement of wins and losses. Some of those markers have been more subtle, though, and one of those emerged the last 13 days.
The Tigers (4-1) get District 2-6A play rolling Friday against 19th-ranked Midland Lee (5-0) with a 7:30 p.m. kickoff Friday at Grande Communications Stadium in the Hub City Preps Game of the Week.
Double-T 97.3-FM will broadcast the game.
That recent sign of growth? There's a different and palpable vibe with this Frenship team as it gets set to tangle with the crew that has been the district's standard-bearer the last several seasons.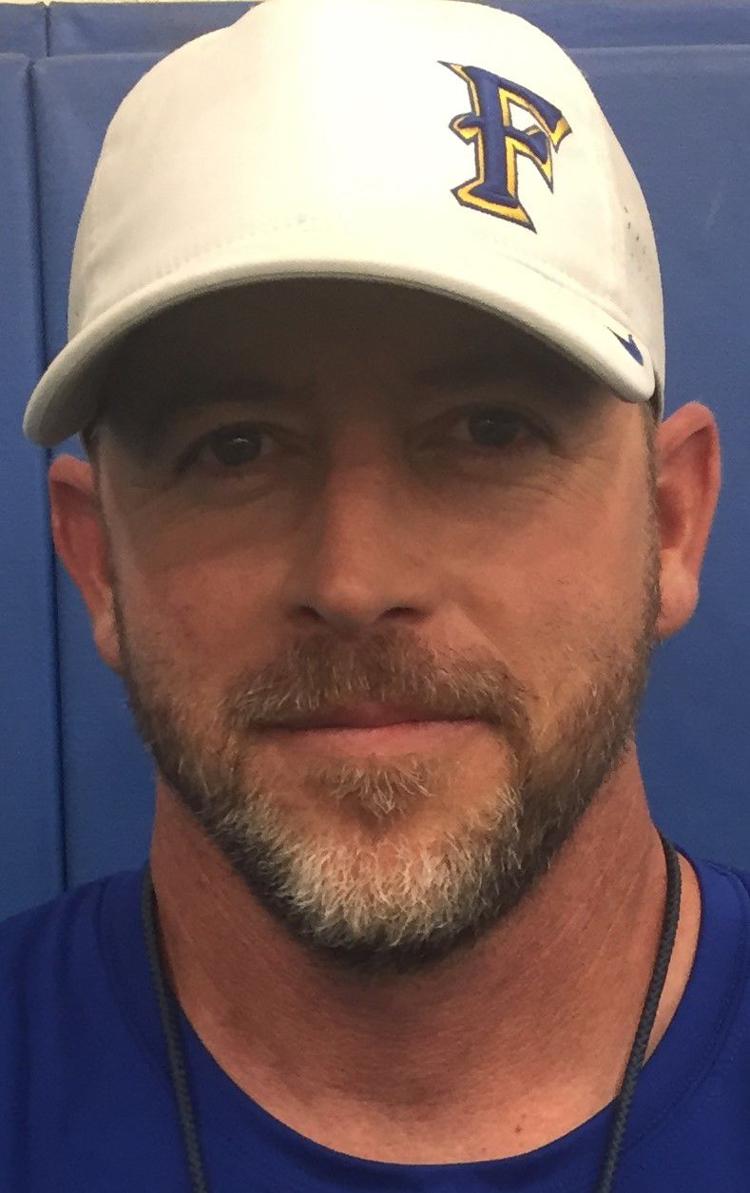 "The last couple of years, our guys would say they were excited about playing Lee, but I don't how convinced I was -- especially once they saw some video of how good those guys are," Northcutt said.
"Now when this group says they're excited about it, we believe them because they're excited to see where they are."
Two of the most veteran Tiger players co-signed on Northcutt's assessment.
Running back William Bayouth and linebacker Tristin Laughlin are two of three Frenship players who earned starting jobs as freshmen in 2017 when the Tigers muddled through an 0-10 season. They continued to emerge as leaders last season in a 3-7 campaign.
So that duo has been part of two humbling losses to the Rebels -- 74-35 in 2017 and 51-15 last season.
Now the tested and improved Tigers are ready to see if they have turned a corner in Year 3 under Northcutt and his staff.
"We want to go out there and play teams like this, get after them and see how we stack up," said Laughlin, who leads Frenship with 42 tackles this season. "We're pumped to get out there and see what we can do. Everybody we've played has had some talent, but (Lee is) more complete than anybody we have seen."
Added Bayouth, the Tigers' leading rusher with 452 yards, "We like that we get to play them right away in district because it's going to show us how good our competition will be. The energy has been great the last two weeks and we're really confident. We're ready to go."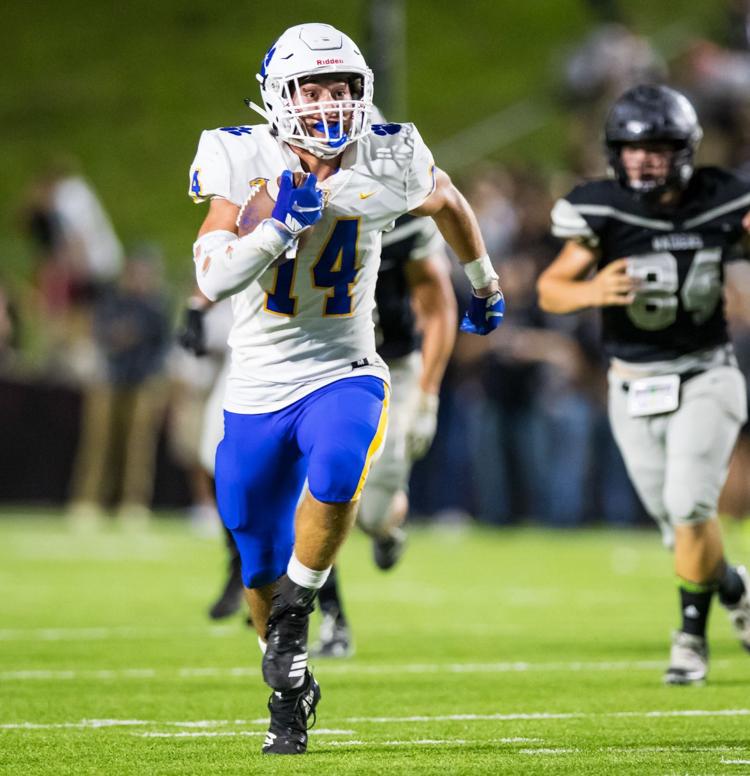 Frenship has ample cause for that confidence. An overtime road loss at Wichita Falls Hirschi is the only blemish in a season when they have surpassed their victory total from Northcutt's first two seasons combined.
The arrival of senior quarterback Donovan Smith when he transferred to the area from Las Vegas has been a welcome shot in the arm the Tigers needed after a revolving door at the position the last two years, mainly because of injuries to Austin Phillips -- who regularly lit defenses up when healthy.
With Smith's 301.4 passing yards a game as the foundation, Frenship averages 475 yards and 44.4 points a game. Bayouth has supplied a nice complement by playing a role he deemed a Swiss Army knife of the offense.
"Having Donovan come in has changed the offense a lot for all of us," Bayouth said. "It has really boosted the confidence of the entire team because we can do so many different things.
"I love it because I get to do a little bit of everything. I don't mind at all if I'm not running the ball because there are so many other things I can do. I'm happy as long as I'm able to help the offense have success and we're winning."
The Tigers' chance to win vs. Lee will hinge greatly on how well the defense plays against the most talented and complete offense Frenship will see during the regular season.
The steamrolling Rebels returned a large core group back from a 9-3 team in 2018 and have augmented that talent with a new starting quarterback in Mikey Serrano.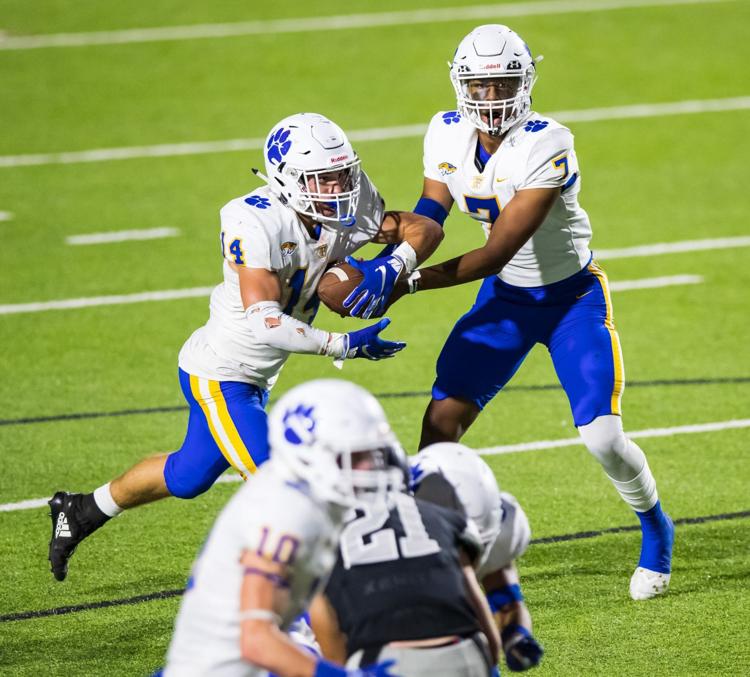 Lee is churning out 559.6 yards a game with a nice balance – 300.4 on the ground and 259.4 through the air. Serrano has thrown for 1,272 yards and a whopping 23 touchdowns and is one of four Rebel runners averaging at least 8.3 yards per carry. Shemar Davis leads Lee with 419 rushing yards, while Makhilyn Young has 359, Serrano 355 and Ryan Quiroz 274.
Receiver Loic Fouonji has emerged as one of the state's most recruited players and hasn't disappointed with 21 catches for 620 yards (29.5-yard average) and 12 TDs.
Much like the Tigers, Lee's offensive MO is predicated on what Serrano can do with both his arm and his legs, and he has thrived.
The kinds of numbers the Rebels are generating aren't possible without a stout offensive line, and that's where and why the Rebels are clicking the most, Northcutt said.
"Lee is every bit as good as they are supposed to be," Northcutt said. "This is the strongest Midland Lee team we've faced. From top to bottom, they have a lot of good players at every position. The offensive line a strength. They have big, physical kids who line up and execute well.
"They have a lot of guys that we have to try to contain. The quarterback throws the ball pretty well and runs like a deer. Fouonji is as good as any receiver we will see, but they have other guys they get the ball to as well. They're going to present a really big challenge for us."
Frenship's defense has met most of those challenges this season.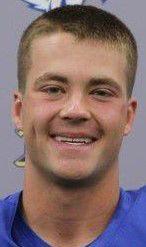 The Tigers are giving up 270.8 yards a game, with a shutout to their credit and another game when they allowed only 3 points. Big plays were harmful in the loss to Hirschi, but Frenship has shown a knack for adjusting during games, and that could be a valuable tool against the multi-faceted Rebels.
"They're going to try to run the ball against us, so we have to do whatever we can to take that away from," Laughlin said. "They've got a lot of talent everywhere and will keep coming at us, so we're really excited for the challenge. We've been building towards this for the last few years. Not much is going to surprise us. When we were younger, a big play could ruin the whole game for us. Now we've got a lot of experience and we've learned to just keep playing if that happens."
All of which emblematic of the new attitude that has emerged as an important measuring stick for the Tigers.
"We can't wait to play in games like this now," Laughlin said.
"The standard is set by the way we've played this season and now the expectation is to play that way every time we step on the field."
-----------------------------------------------
Randy Rosetta is the publisher of HubCityPreps.com
Contact him at HubCityPreps.com or (806) 407-0188.
Follow on Twitter | @HubCityPrepsLBK & @RandyRosetta