For a lot of athletes, the notion of hitting the reset button can often have plenty of positive connotation attached. After all, a fresh start can carry a wide menu of new opportunity.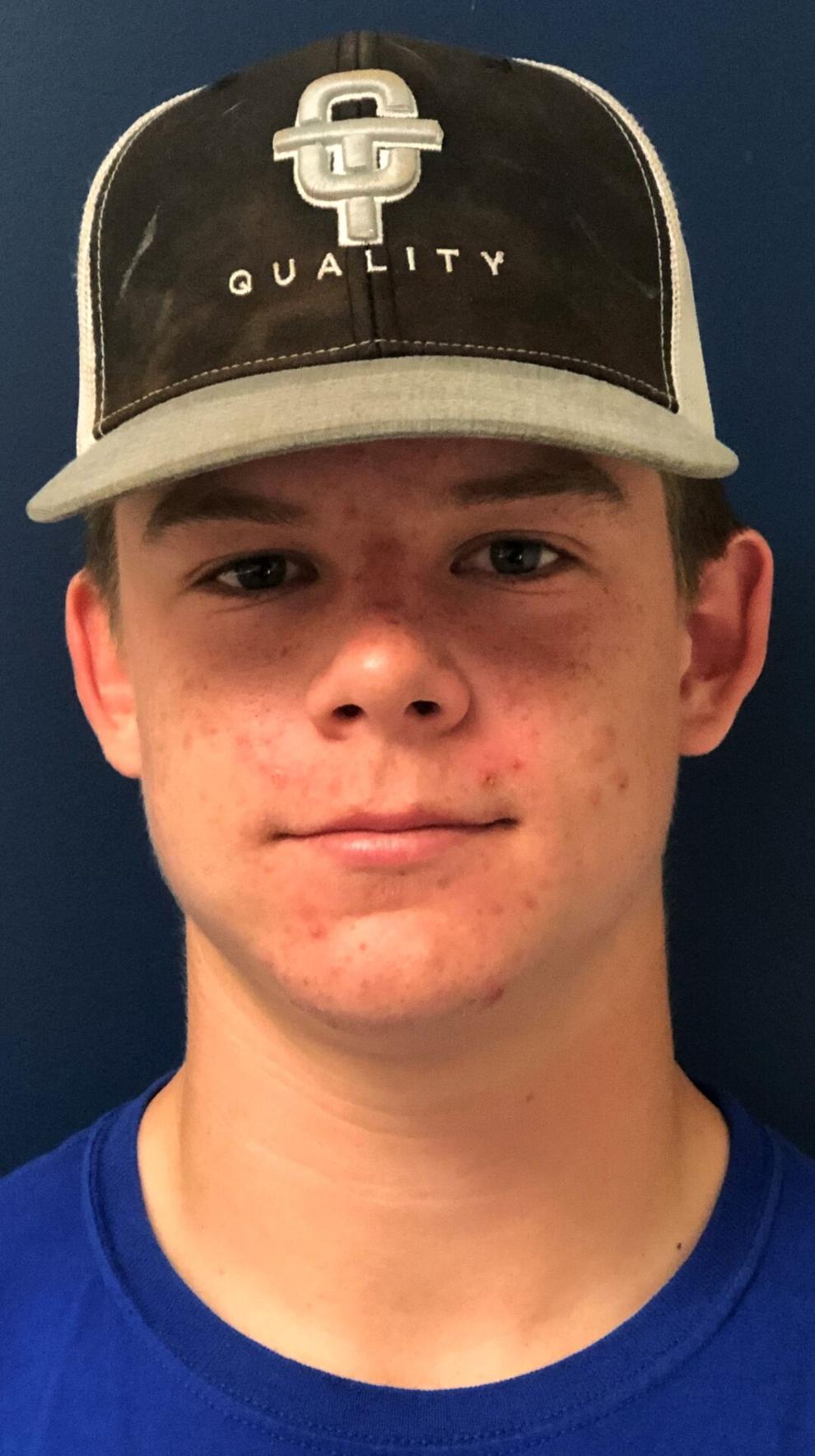 Not always, though, and in those situations when starting over wasn't exactly the preferred option, a player's attitude and resolve are major ingredients in how successfully a recipe turns out.
When Frenship quarterback Chad Pharies' 2020 season abruptly came to a halt in the third game of the season, he had no choice but to reset things. Physically because of a broken right collarbone, mentally and emotionally because a job he had worked hard to claim was yanked from his grip in the blink of an eye.
Nine months later, the rising senior has recovered fully -- enough so that he was a major cog in the Tigers earning a spot in the 7-on-7 State Tournament for the first time in 16 years earlier this summer -- and has embraced a second chance to carve a spot in Frenship football history.
"It was hard to understand at the time because I had put so much into getting ready for the season," Pharies said. "I leaned on my faith that getting hurt happened for a reason."
With that mode of thinking as Pharies' foundation once the season-over verdict was established, he reset his goals and returned to the same nose-to-the-grindstone approach that put him in position to be the starter in the first place.
The diagnosis came quickly after Pharies went to an orthopedic doctor the day after he was KO'd in Frenship's 20-14 loss to Lubbock-Cooper last October.
The play when Pharies' season suddenly finished seemed routine enough. On a play when the Pirates' tenacious defense got pressure on Pharies, LCP linebacker Garison Smitherman buried the QB after he flipped a short pass to the flat. The problem was that Pharies landed squarely on his right arm.
"I felt a pop and when I got up, I couldn't lift my arm," said Pharies, a multi-sport athlete who had never endured a serious injury. "I sort of knew something was wrong."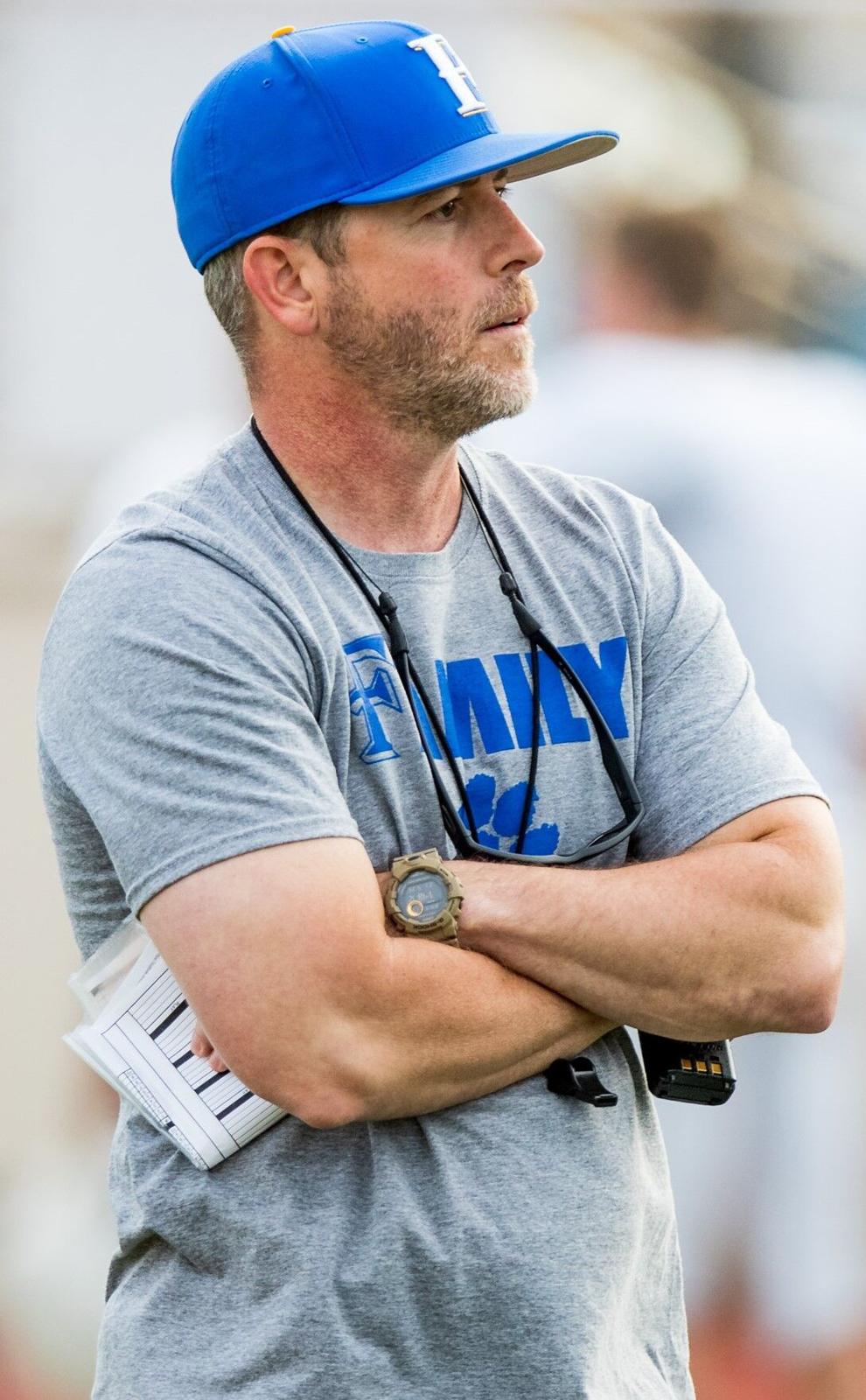 Added Tigers' coach Jay Northcutt, "He's the type of kid who when he says he's hurt, you know something is wrong."
What Pharies didn't allow the injury to do was derail his budding role as a leader for a Frenship program that will need that quality when the 2021 season commences, which came in handy in offseason workouts.
Because Pharies opted to not have surgery and allowed the collarbone to heal naturally, he was cleared shortly after the regular season ended. He decided to not play basketball and instead focused on strengthening both his shoulder and the bonds with his teammates.
"As soon as the doctor cleared me, my first thought was I'm going to get into the offseason and be with my guys and get after it," Pharies said. "When we got to spring football, it was super fun just to be back out there playing with the guys again. It was a relief to be able to step back on the field in full pads and take snaps."
The Tiger coaches were equally as excited.
Navigating a quarterback shuffle has been the norm rather than the exception in Northcutt's four seasons. Donovan Smith in 2019 was the only signal-caller who went from beginning to end without suffering an injury. But losing Pharies was a different kind of gut punch for Frenship because he was poised to take the torch from Smith as a two-year starter.
"It's devastating to see injuries happen for any of your kids, but when it's a kid like Chad who has invested so much, it stings for him and for your whole team because you know how much he means to them," Northcutt said.
"He's such a mentally tough kid, so we knew he would bounce back, and he's not only back, but he's also better physically and mentally and you don't see that a lot in a young kid when he has to work so hard for a second straight year."
Which Pharies has managed to spin into a positive.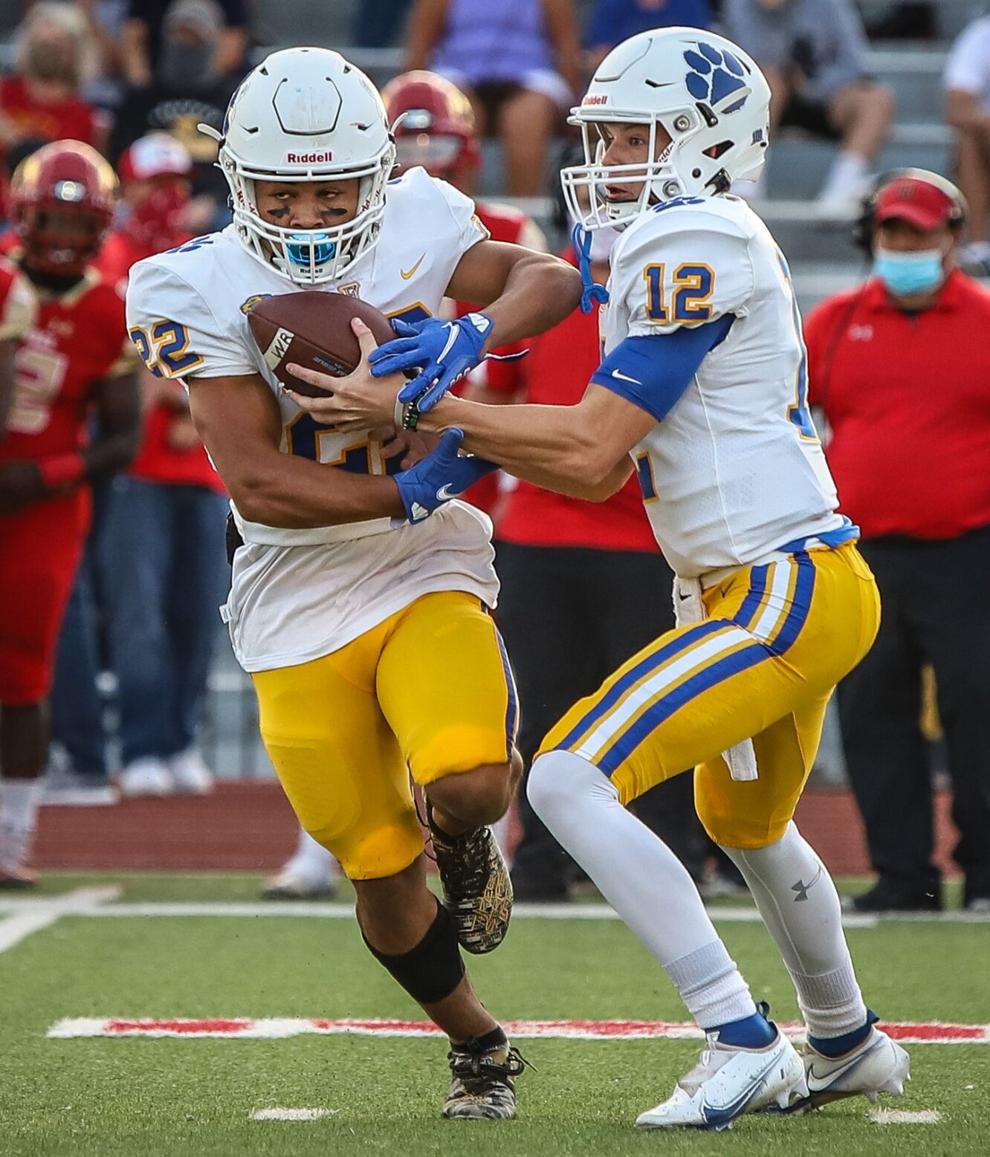 Because he had already labored to improve in a variety of areas between his sophomore and junior seasons, there was a solid foundation once his rehab ended and transitioned into preparation.
Though his 2020 season was a brief snapshot, Pharies pored over video of his performances vs. Coronado, Burleson Centennial and Lubbock-Cooper – the Mustangs and Pirates were arguably the two best defenses the Tigers tangled the entire season.
"The hardest part I had to overcome is that I was just getting to where I felt like I was becoming a better leader," Pharies said. "When you're suddenly not out there, it puts a lot of doubt in your head. You start to wonder if you are any use to the team.
"Once I got past that in my head, I tried to focus on continuing to become a better leader while I was also putting on muscle and getting faster in the weight room. After last season, we have to develop confidence as a group that we can go out there and win, and I know I need to be a big part of that."
Which presents a different kind of challenge because the three games last season are the sum total of Pharies' varsity football experience. That's where the self-evaluation – blended with coaching from Northcutt, Caleb Holt and Co. – have to pay off.
In three games, Pharies passed for 373 yards on 27-of-43 accuracy with 3 touchdowns and an interception. He also gobbled up 292 yards on the ground with 4 rushing TDs – 190 of that total in Frenship's lone victory on his watch, 49-42 vs. Burleson Centennial.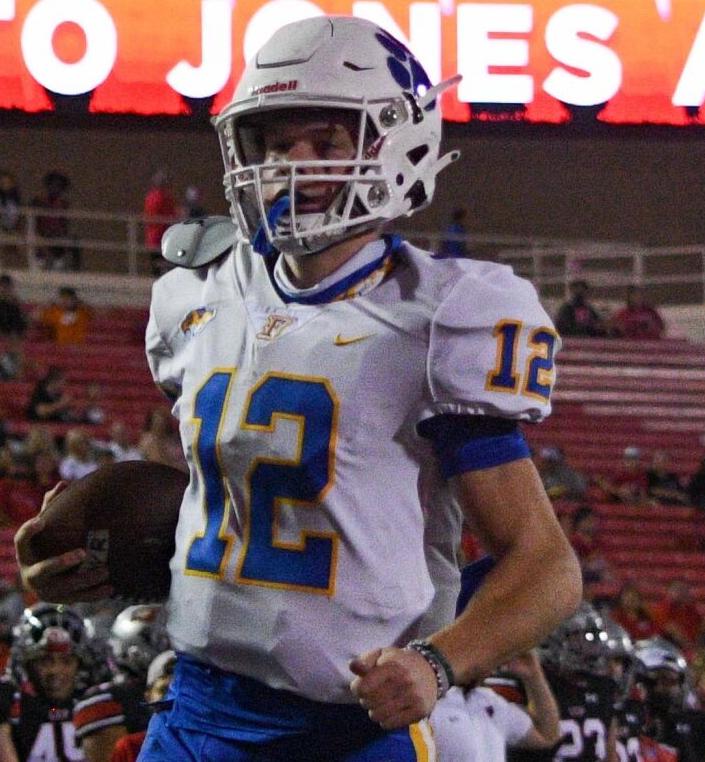 Now, with a clean bill of health and behind an offensive line built on the shoulders of two veterans who are headed for Division I football (Isaiah Kema and Karson Jones), Pharies will have to rely on instincts, coaching and confidence to make up for the missed chance to gain experience last fall.
"I know I'm ready physically because I've worked hard to come back and because my coaches have prepared me," Pharies said. "It's going to be important for me to just be confident back there as a passer and trust my gut when I need to fire the ball or know when it's the right time to run. That was a weakness for me last year – getting out of the pocket prematurely and wanting to use my legs. But with the line we're going to have, I want to stay in the pocket and use my feet until I can find my receivers."
The quick translation from Northcutt: "Don't take a hit you don't need to take," he said.
Grasping that kind of knowledge usually requires experience meshing with maturity. After an unexpected necessity to reset, Pharies still has work to do to gain the experience, but his maturity has emerged in the form of leadership.
"I've had to come out of my shell and be more vocal, and that's something else I worked hard on in the offseason," Pharies said. "I want to be able to be that guy for my teammates -- go out there and set a standard with toughness and being smart on the field."
----------------------------------------
Randy Rosetta is the publisher of HubCityPreps.com
Contact him at HubCityPreps.com or (806) 407-0188.
Follow on Twitter | @HubCityPrepsLBK & @RandyRosetta