For the last few years, the question that pestered Frenship as the program evolved under a new coaching regime was constant: Who's next at quarterback?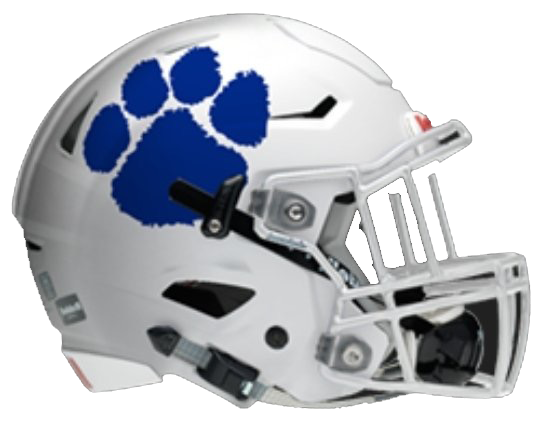 That line of inquiry has re-emerged for the Tigers, but this time the tenor is much more positive.
Thanks to the timely arrival of Donovan Smith last summer, the notable impact he made in his one spectacular season and some natural stability in the program, the notion of who's next at quarterback for Frenship is cause for optimism as the 2020 season arrives on the horizon.
The Tigers will have a brand-new starter at QB in 2020, with juniors Chad Pharies and Corbin Gandy vying for a job that was an enigma for Frenship in 2017 and 2018.
Pharies is the frontrunner after starting for the junior varsity the last two years, but Gandy's tantalizing physical tools and 6-foot-6 frame give him every chance to push for playing time.
After two years when the Frenship offensive brain trust grappled with who and what kind of quarterback to plug into their diverse offense, Smith removed that part of the equation with a full toolbox of skills.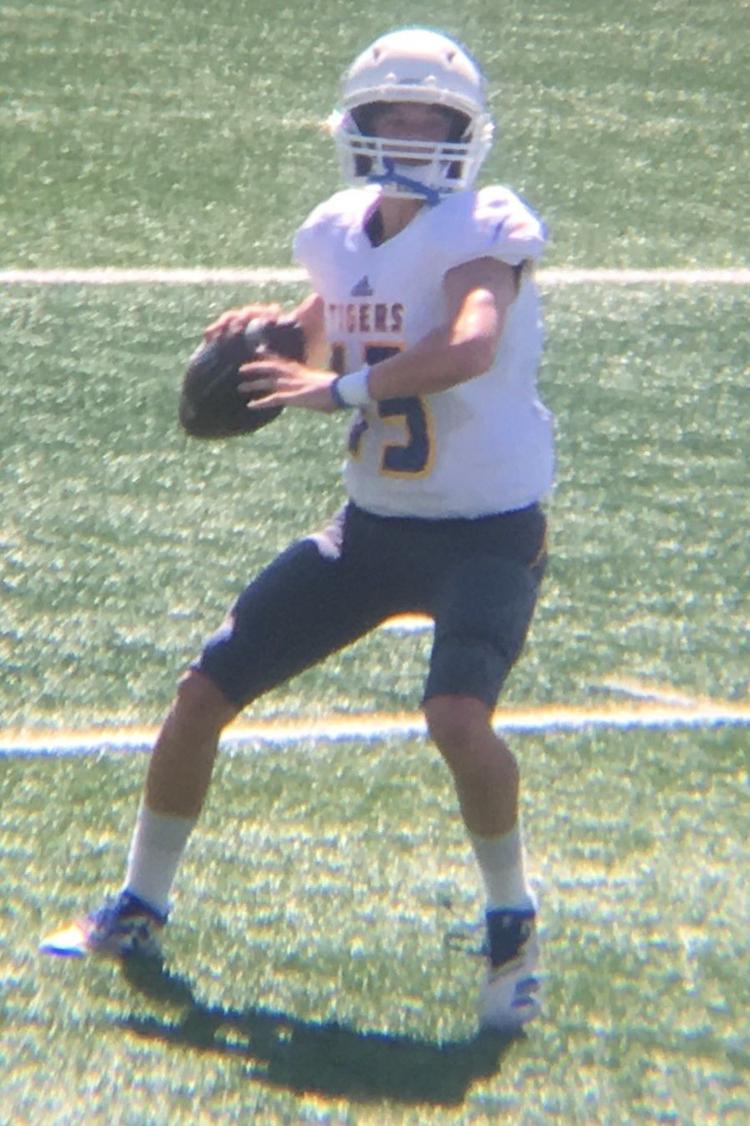 Similar to the dynamic Smith, Pharies possesses the ability to make big plays with his legs by shifting the pocket to keep plays alive and force the defense back on its heels. Gandy is more of a pocket passer whose arm fits well with a vertical passing game.
"Both are kids that any 5A or 6A school would be excited to have," Frenship coach Jay Northcutt said. "They're good kids, hard workers, competitive – everything you want in your Q.
"Chad has really good speed, a pretty good arm, he's athletic and he's tough. He has a real even personality and doesn't get rattled. He's the kind of kid that teammates believe in and rally around.
"Corbin is blessed with a different set of skills. He's had to grow into his body a little, and until later last season, his coordination was still catching up with him. But he's certainly a playmaker with a very good arm, and he has shown he can do some things in big situations."
What is clear and obvious is that both players -- who happen to be close friends as well -- are ready for the challenge of filling the sizable cleats Smith leaves behind.
Smith's shooting-star season last fall was a major cog in the Tigers notching a 7-4 season and punching a playoff ticket for the first time in Northcutt's three-year tenure.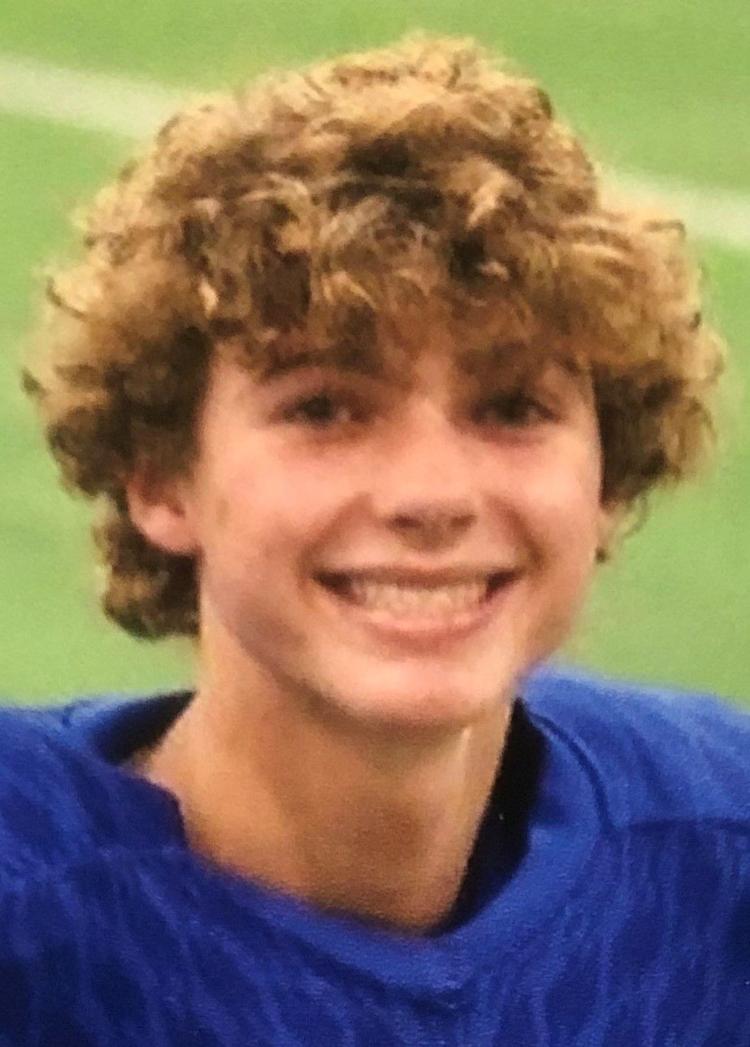 Between the white lines, the Texas Tech-bound signal-caller was tremendous in his first and only varsity season at QB: He passed for 3,094 yards and 25 touchdowns to go with 491 rushing yards and 13 scores. Smith nabbed District 2-6A Offensive Player of the Year honors and was a unanimous first-team all-district selection.
After injuries, attrition and general turmoil led to Northcutt trotting out seven different players to take snaps in 2017 and '18, Smith was on the field for every meaningful play last season and he was at the heart of the Tigers' turnaround.
"We knew when Donovan got here that he was going to make a big difference with his physical skills, but he was much more than that for us," Northcutt said. "He was such a great leader for our younger (quarterbacks) by showing them the way to study film and prepare. You never would've known it was his only season with us because he made such a big impact in so many ways.
"Donovan was really a blessing in a lot of ways. He showed our younger quarterbacks how things should be done. They got to see somebody excel at their position who led by example by coming to work every time he stepped on the field. He was a great example for Chad and Corbin, but they don't need to try to be Donovan; they need to be themselves and try to be better than Donovan."
Challenge accepted.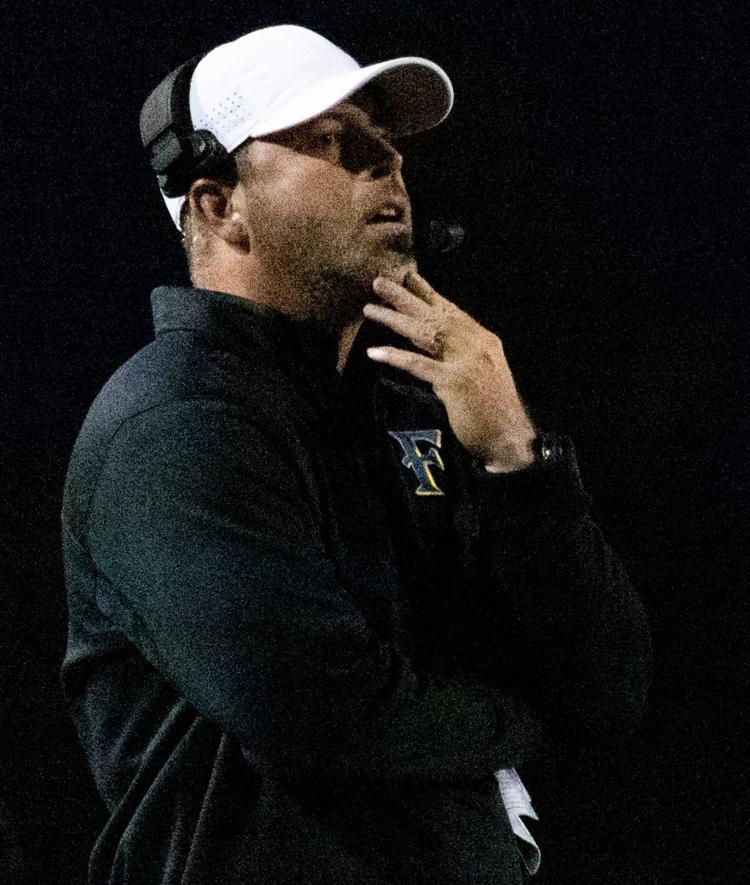 "When I was growing up, I played running back most of the time, but when I got to middle school, I tried out for quarterback and that's what I've wanted to be ever since," Pharies said. "Watching Frenship football on Friday nights has really fueled that and now I feel like it's my time. I'm ready. I've been preparing for this since my freshman year."
Gandy was the freshman team quarterback but shifted to a receiver spot last fall. Though he harbors the goal of being in charge of the Tigers' offense, he is also ready to contribute wherever and however he can.
His long, lanky frame made him one of Pharies' favorite targets in the passing game and that chemistry has been amplified even as the two grapple for the No. 1 spot at QB.
"I realized I could do other things other than play quarterback and still help us win," said Gandy, who moved to the Frenship district in middle school.
"With my height and size, I can help the team in different ways."
As the two younger signal-callers navigated their sophomore seasons, they tried to absorb as much as they could from Smith -- a player mature beyond his years because he has spent his entire life as the son of a longtime college assistant coach.
Northcutt noted the examples Smith set, but there was more.
When Pharies had a question about how and why to diagnose a play and know when it was time to vacate the pocket, he went to Smith and picked his brain.
As Gandy adjusted to a new position, Smith -- who went through the same transition as a junior at Bishop Gorman in Las Vegas -- offered some pointers.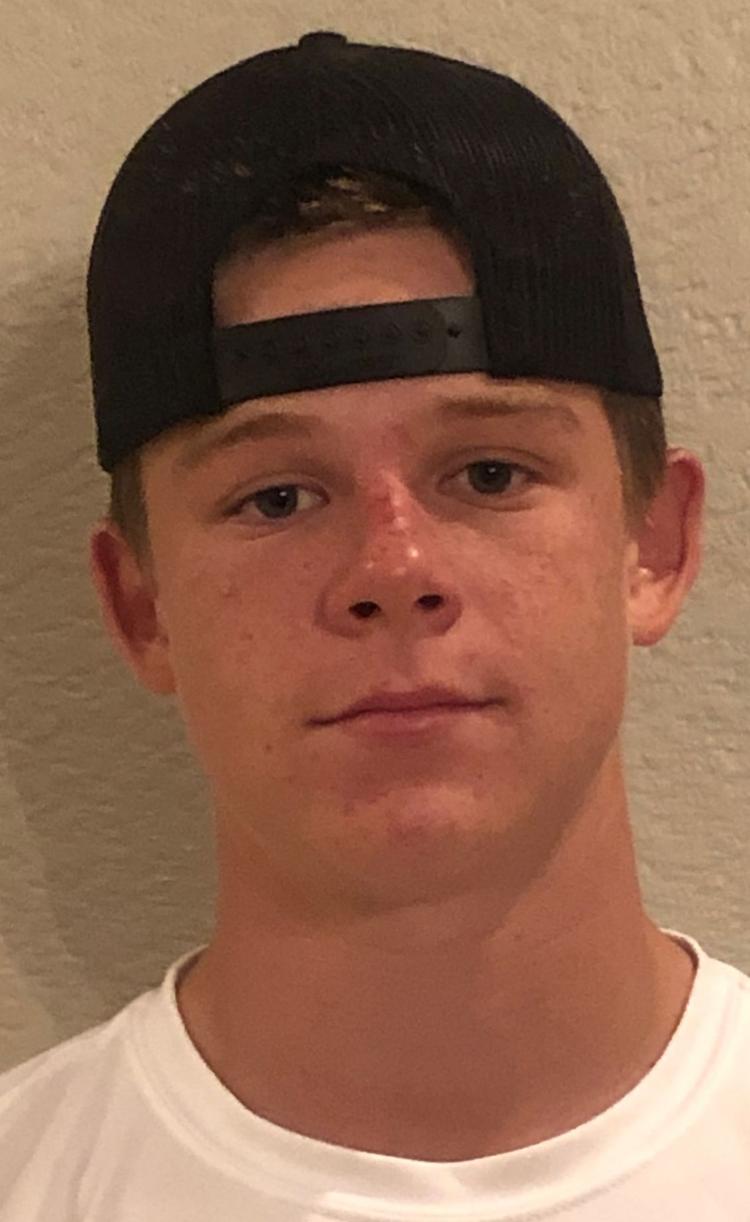 "I watched him so closely because I wanted to learn what it took to lead a team and play at that high a level," Pharies said. "I wanted to be able to see what it took to get where he has."
Added Gandy, "We talked about playing receiver and wanting to help our team win. I watched film with him a lot so I could learn how he sees a game – and that helped because it changed the way I see it. Because he played receiver too, he showed me things that will help no matter where I play."
Taking advice and learning from a player of Smith's caliber is a nice first step. How Pharies and Gandy perform with the training wheels off under the Friday night lights instead of the lower pressure of sub-varsity football will take physical and emotional evolution.
But that doesn't figure to be as much of a challenge as has been the case for the Frenship quarterbacks the last three seasons, Smith included.
The current Tiger junior class is the first crew that was immersed in the system Northcutt brought back to West Texas from a successful run as the offensive coordinator at Sachse in the Dallas/Fort Worth area.
That means for three full seasons, Pharies and Gandy have gone through practice reps and game action over and over to the point where the Frenship scheme is second nature.
"It's definitely an advantage because we both know the offense like the back of our hands," Gandy said. "It's like a second language. Donovan came in and picked it up really quick because he's such a smart guy, so those are some big shoes to fill. It's going to be hard, but we're both excited and I think whoever plays is going to do great things with our offense."
Added Pharies, whose father Chet Pharies was a star quarterback at New Mexico powerhouse Clovis in the mid-1990s, "We've been playing in this offense for three years now, so we're ready to take our opportunity and show what we can do with it."
--------------------------------------------------
Randy Rosetta is the publisher of HubCityPreps.com
Contact him at HubCityPreps.com or (806) 407-0188.
Follow on Twitter | @HubCityPrepsLBK & @RandyRosetta