WOLFFORTH -- Facing a team as well-oiled at operating an option offense inspires a familiar phrase for the opponent, especially on the defensive side.
Do your job.
Doesn't matter what your assignment or how glamorous it might be. Each man's focus is simply on handling one task to make sure the aggregate effect is success.
Frenship took on Odessa Permian on Friday at Peoples Bank Stadium in a game that turned into a blue-collar grinder – something that hasn't necessarily been the Tigers' MO this season as they have re-emerged as a playoff contender.
This time, though, there wasn't much finesse, not many bells and whistles determining the outcome. Instead, Frenship's players rolled up their sleeves and went to work with a lunch-pail mentality that yielded perhaps their most impressive result this season -- a 24-13 victory over the hard-nosed Panthers.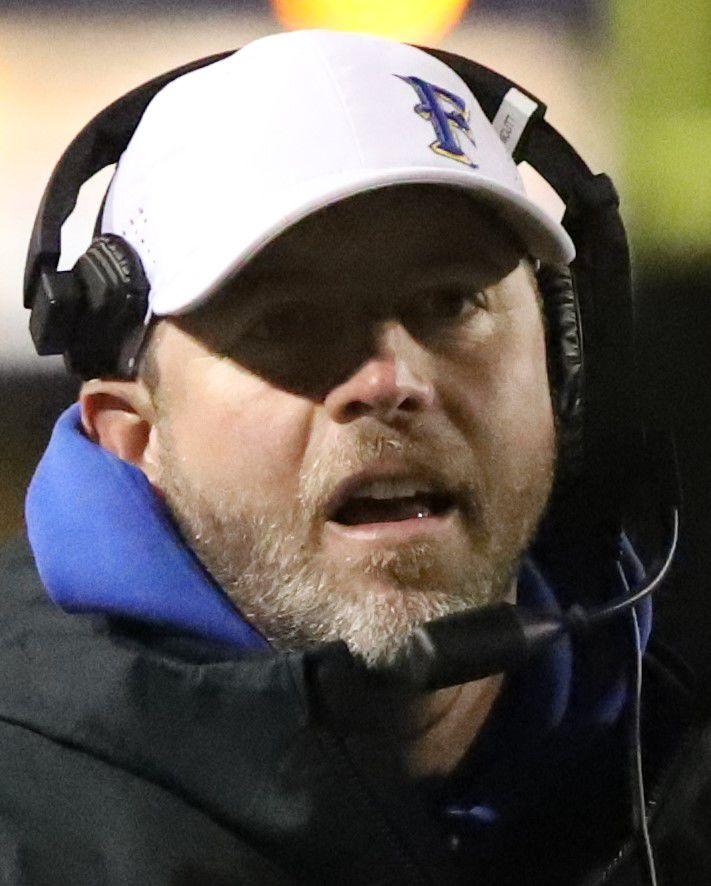 The Tigers (7-2, 3-1 District 2-6A) claimed a signature win over one of the most prominent names in West Texas by being assignment-sound on defense most of the night and behind an offense wasn't as flashy as usual but did all the damage needed in the first 24 minutes.
"What a great job by our defense," Tigers coach Jay Northcutt said after his crew limited the Panthers to 276 yards by bending at times but not buckling a whole lot until a fourth-quarter Permian drive yielded its only touchdown.
"Our offense did some good things early then sputtered around in the second half, and part of that was Permian doing some different things up front that gave us problems. But we had guys doing their jobs and we got a great team win."
Added defensive end Evan Barboza, "Everybody just had to do their job and we knew we would be OK."
Frenship's work load created three plays right before halftime -- two defensive takeaways sandwiched around the most explosive offensive play of the night -- painted a big part of the picture.
The Tigers held a tenuous 10-3 lead after a productive first quarter but squandered a chance to extend the advantage when a long series ended with a missed field goal.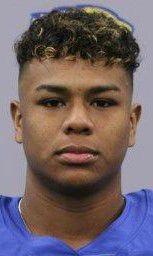 Permian (5-4, 3-1) took over at its own 20-yard-line and the Frenship defense came out breathing fire with two big sticks on running plays. On third-and-13, quarterback Harper Terry looked to flip a pass to the left flat, but Barboza swatted the ball into the air and Logan Douglas yanked it out of the air.
Douglas plowed his way to the 1-yard-line and on the Tigers' first snap after the exchange, Donovan Smith stepped back, patiently waited for the left side of his line to create some space and punched in for a touchdown and 17-3 lead.
"Our coaches told us to look for the ball in the air and to bat it down," Barboza said. "I saw it and got my hand on it and Logan made a great play. That was huge for us and gave us a lot of momentum."
The Tigers didn't turn that momentum loose for a while.
Permian went three-and-out after Frenship's defensive score, with the Tigers taking over at their 37-yard-line after Ty Glass's 17-yard dodge-and-weave on the punt return. One of several personal foul infractions on the Panthers flipped the field after a short William Bayouth run, and on first down from the positive 44-yard-line, Smith dropped back, drifted away from pressure to his right and floated a perfect pass to wide-open Jordan Maden on the right sideline. Maden hauled the ball in at the 25 and sprinted the rest of the way with little resistance to pad the lead to 24-3.
Eventually, Permian's defense adjusted and found a way to keep Smith in check as much as any unit has all season. But Maden helped loosen the Panthers up with five jet sweeps for 60 yards,
"They brought their cornerbacks down and that opened some different things up," said Maden, who also caught four passes for 75 yards. "I was a little surprised every time we ran it, but I wanted to make the most of every chance I got."
Turned out that was one of the final chances the Frenship offense generated, but it didn't matter because the defense smothered Permian most of the night.
Chase Stell put the Panthers in good shape with a 42-yard kickoff return after Maden's TD and four pounding runs by Malachi Medlock moved the ball to the Frenship 25 as the first-half clocked dripped inside the final minute.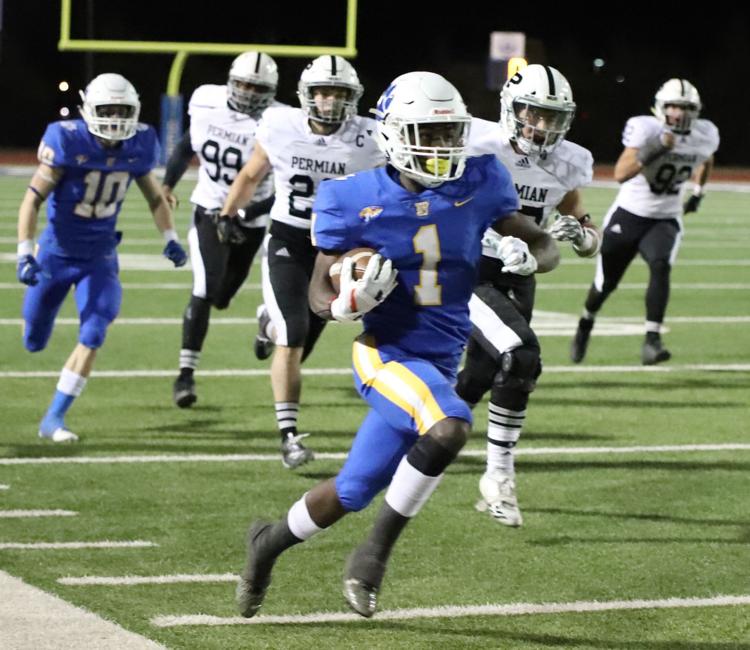 On second-and-8, Berry was trying to carve out some yards on a keeper when the ball popped loose and Stefano Sanchez scooped it up and raced 11 yards the other direction. The Tigers didn't cash in on that turnover but snuffing out any chance Permian had to generate some momentum heading into halftime was huge.
"Those two turnovers were big momentum-changers for us," said Northcutt, who credited defensive coordinator Mark Ribaudo for an effective game plan against Permian's triple-option scheme.
"Our defense has consistently created those kinds of big-impact plays for us the last few weeks and the whole team thrives on it."
The three-touchdown halftime cushion proved to be plenty because Permian never got comfortable against the Tiger defense. The Panthers ran the ball effectively, led by Medlock with 144 yards on 24 carries, but had to grind out long drives instead of striking quickly to get back into the game. Berry's shovel pass to Terran Limuel for a touchdown was Permian's only pass completion of the night.
"Coad Rib was on pins and needles all week long because of their option and how we needed to prepare to stop it," Northcutt said. "He has a lot of knowledge about how to defend the option and he put it to good use this week."
The Panthers pieced together a field-goal drive on their first chance of the second half after Frenship ate up the initial 4:59 but sputtered in the red zone. After another long, but empty Tiger march, Permian got the ball back with 9:34 left in the game and closed the gap on the Berry-to-Limuel shovel pass with 6:01 to go, but Permian never got the ball back.
Frenship ate up the rest of the clock with three first downs -- one on Smith's 12-yard draw to convert on third-and-3 and another when he slashed his way for 12 more yards on a read up the middle on fourth-and-2 with 2:10 on the clock.
Between those runs by Smith, Maden raced 39 yards on his final carry to move the ball from the Frenship 44-yard-line to the Permian 27.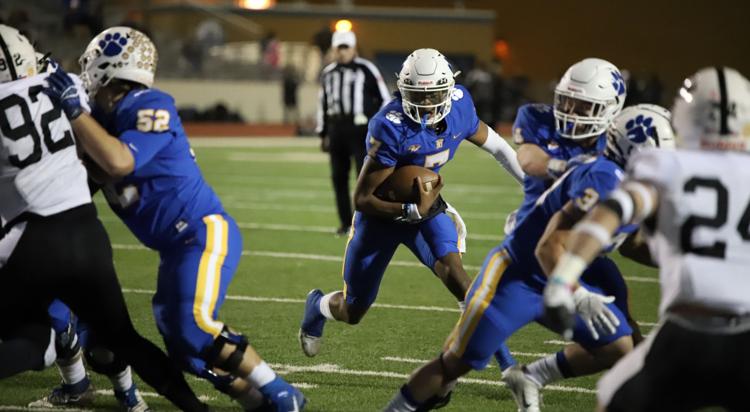 "To me that was like putting the nail in their coffin," Maden said.
The Tigers still have work to do heading into the playoffs with a game ripe with implications Thursday at Tascosa. The Tigers and Rebels (6-3, 3-2) are the Division II representatives from District 2-6A, so the winner Thursday will claim the top seed between them which comes with a first-round home game instead of a road trip to El Paso.
Moving the chains
Permian's defense was the best Frenship has seen this season and it showed as the Tigers finished with season-lows in passing yards (178), total yards (315) and points.

One of Frenship's more interesting plays of the night came in punt formation. Facing fourth-and-2 from the 49-yard-line, the Tigers lined up to punt but suddenly all 11 players hustled closer together in a tight offensive formation. Linebacker Jake Gilbert took the snap and plowed ahead for 6 yards and a first down.

Despite offensive numbers that weren't eye-popping, both teams were effective on third down. Permian was 6-for-12, while Frenship was 7-of-14 on plays to maintain possession. Between them, the Panthers and Tigers produced six drives that lasted 10 plays or longer. Two of those started the second half with each team grinding out 14-play possessions that consumed all but 48 seconds of the third quarter.
--------------------------------------------------
FRENSHIP 24, PERMIAN 13
Permian         0      3      3      7      --     13
Frenship         10    14    0      0      --     24
FRE -- Donovan Smith 29 run (Cage Jones kick)
FRE -- Jones 27 FG
PER -- Carson Roberts 34 FG
FRE -- Smith 1 run (Jones kick)
FRE -- Jordan Maden 44 pass from Smith (Jones kick)
PER -- Roberts 33 FG
PER -- Terran Limuel 42 pass from Harper Terry (Roberts kick)
Team statistics
                               PER          FRE
First downs             17               20
Rushes-yards          47-234        39-137
Passing yards          42              178                 
Total yards              276            315
Passes                      1-3-1        16-27-1
Fumbles-lost           2-1              1-0
Punts-avg.               2-38.5        1-49.0
Penalties-yards       5-65            7-63
Individual statistics
RUSHING: Permian -- Malachi Medlock 24-144, Harper Terry 9-42, Terran Limuel 5-32, Easton Hernandez 7-9, Amarion Garrett 1-4, Brian Mahaffey 1-3; Frenship -- Donovan Smith 13-69, Jordan Maden 5-60, William Bayouth 15-53, Jake Gilbert 1-6, team 5-(-) 21.
PASSING: Permian -- Terry 1-3-1 42 yards; Frenship -- Smith 16-27-1 178 yards.
RECEIVING: Permian -- Limuel 1-42; Frenship -- Jordan Maden 4-75, Cooper Scott 4-40, Drew Hocutt 5-37, Bayouth 3-26.
Records: Permian 5-4, 3-1 District 2-6A; Frenship 7-2, 3-1.
Up next: Frenship at Tascosa, 7 p.m. Thursday.
--------------------------------------------------
Randy Rosetta is the publisher of HubCityPreps.com
Contact him at HubCityPreps.com or (806) 407-0188.
Follow on Twitter | @HubCityPrepsLBK & @RandyRosetta