MIDLAND -- Frenship shrugged off a slow beginning and surged past Midland High in the second and third quarters on Friday, sparked by a defensive stand, to roll past Midland High 37-23 to open District 2-6A with a victory.
The Tigers (2-2, 1-0 district) trailed 15-7 when they scored 30 unanswered points, buoyed by three Jon Olivarez field goals and Corbin Gandy's 28-yard scamper.
While the offense found a groove, the Frenship defense tightened up. The Bulldogs (0-4, 0-1 district) scuffled after taking the lead, losing the ball on a fumble, downs and an interception.
With a chance to pull closer after falling into a 25-15 hole, Midland High moved to the Tigers' 2-yard-line. But three plays with a bad snap each time pushed the Bulldogs backward and they couldn't convert.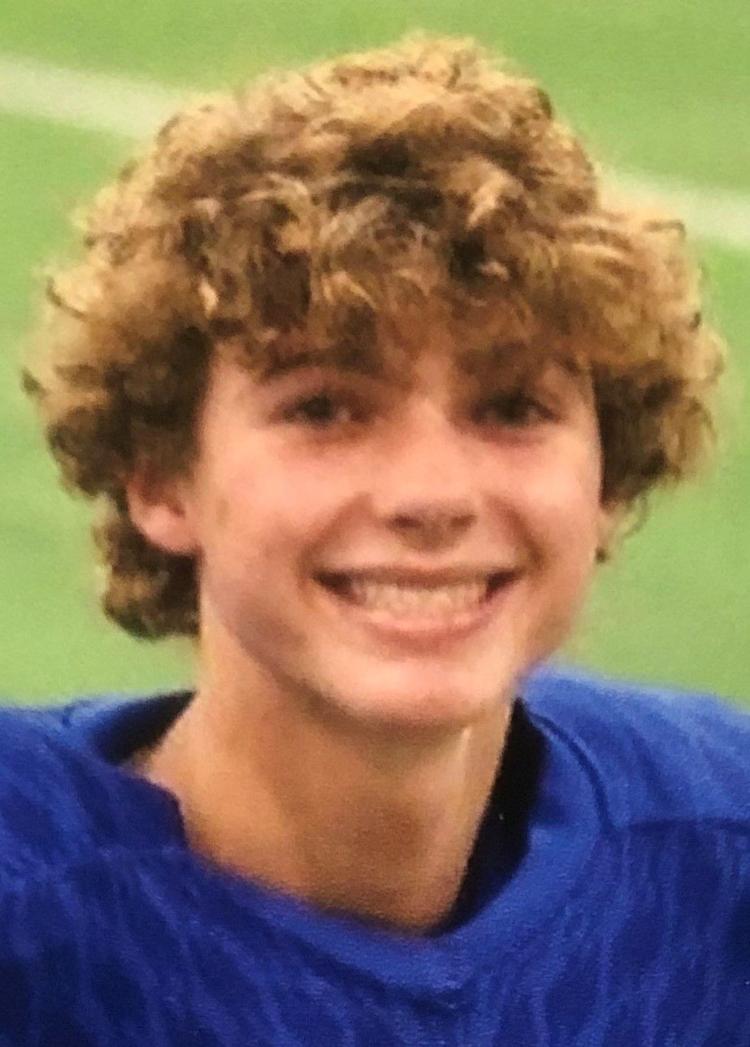 Gandy scored on the ensuing possession and another Frenship pick led to Taija Smith's 5-yard TD run. Making his first varsity start with Chad Pharies out of action, Gandy passed for 204 yards passing and a TD.
Midland High took an 8-0 lead with a safety and Daniel Garcia's 42-yard touchdown late in the first quarter -- part of his 131-yard night on the ground.
Frenship answered on the following drive, which kept moving when the Tigers converted two fourth downs, the biggest one when Gandy zipped a 19-yard pass to Andrew Braddock just past midfield. The second conversion was William Bayouth's 2-yard touchdown run that pulled Frenship within 8-7.
Garcia stretched the Bulldog lead when he raced 47 yards to the end zone, but that was their last signs of offensive life for Midland High until the fourth quarter.
Frenship climbed closer when Gandy hooked up with Braddock on a 4-yard TD pass before Olivarez connected on the first of his field goals to send the Tigers into halftime with a 17-15 advantage.
San Angelo Central visits Frenship next week in the Tigers' first home game of the season. The Bobcats plugged past Abilene High 53-32 on Friday for their first victory this season.
-----------------------------------
FRENSHIP 37, MIDLAND HIGH 23
Frenship               7      10    6      14    --     37
Midland High        8      7      0      8      --     23
MID -- Safety, Frenship punter kicked ball out of the end zone
MID -- Daniel Garcia 42 run (kick failed)
FRE -- William Bayouth 2 run (Jon Olivarez kick)
MID -- Garcia 47 (Chris Ruiz kick)
FRE -- Andrew Braddock 4 pass from Corbin Gandy (Olivarez kick)
FRE -- Olivarez 23 FG
FRE -- Olivarez 33 FG
FRE -- Olivarez 35 FG
FRE -- Gandy 28 run (Olivarez kick)
FRE -- Taija Smith 5 run (Olivarez kick)
MID -- Jake Worley 21 pass from Ryan Lively (Lively run)
TEAM STATISTICS
                                       FRE                MID
First downs             15                    19
Rushes-yards          29-162             34-215
Passing yards          204                  148
Total yards              366                  363
Passes                    18-29-1           16-29-2
Fumbles-lost           1-0                   3-2
Punts-Avg.              2-33.0              3-35.6
Penalties-yards       9-69                 10-86
INDIVIDUAL STATISTICS
Rushing: Frenship -- William Bayouth 20-77, Corbin Gandy 4-29, Damien Olivera 2-18, Taija Smith 3-38; Midland High -- Daniel Garcia 12-131, Landry Walls 5-20, Tecumseh Williams 9-66, Jordan Springer 4-11, Ryan Lively 2-8, team 2-(-) 21.
Passing: Frenship -- Gandy 18-29-1 204 yards; Midland High -- Walls 13-24-2 102 yards, Lively 3-4-0 46, team 0-1-0 0.
Receiving: Frenship -- Andrew Braddock 8-62, Carson Miller 7-141, Bayouth 1-4, Ty Glass 2-19; Midland High -- Jake Worley 5-63, Brannan Mannix 2-20, Jakob Vines 6-24, Garcia 1-16, Jaime Puentes 1-20, Luke Manning 1-15.
Records: Frenship 2-2, 1-0 District 2-6A; Midland High 0-4, 0-1.
Up next: San Angelo Central at Frenship, 7 p.m. Friday, Oct. 23