MIDLAND -- For 12 tantalizing minutes Friday night, things seemed too good to be true when Frenship locked horns with 19th-ranked Midland Lee to kick off the District 2-6A potion of the 2019 schedule.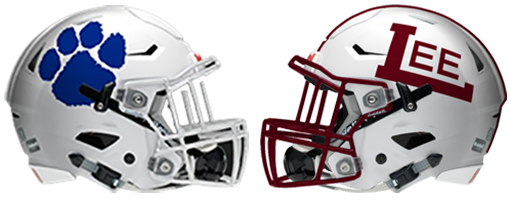 Turned out it was just the Rebels being too good for the Tigers when the dust settled. But as much as a 59-36 defeat might sting for Frenship, there's something else awfully encouraging to derive from the outcome: The gap between Frenship and Lee, the current standard bearer in 2-6A, has shrunk considerably, and that bodes well for the rest of this season and the future.
"We learned that we're a really good team and we have a lot of football left to play this season," said Tiger Linebacker Jake Gilbert, whose 26-yard scoop-and-score fumble return was part of early onslaught when Frenship bolted to a 28-7 lead in the first quarter.
Added quarterback Donovan Smith, who passed for 388 yards and 3 touchdowns, "Even though we didn't come out with a win, this game was good for us because we showed what we can do. We could've executed better after we got the big lead and now we have to go back to work and correct things.
"The biggest thing we have to take from this game is to keep our heads up because this shows how good we can be. We just have to work on capitalize on opportunities more when we get them."
Wasn't a problem early on.
The Tigers (4-2, 0-1) came out percolating on offense, especially once Smith drifted back on third-and-11 and rifled a 28-yard pass to Jordan Maden on a deep post pattern to put the Rebel defense on its heels.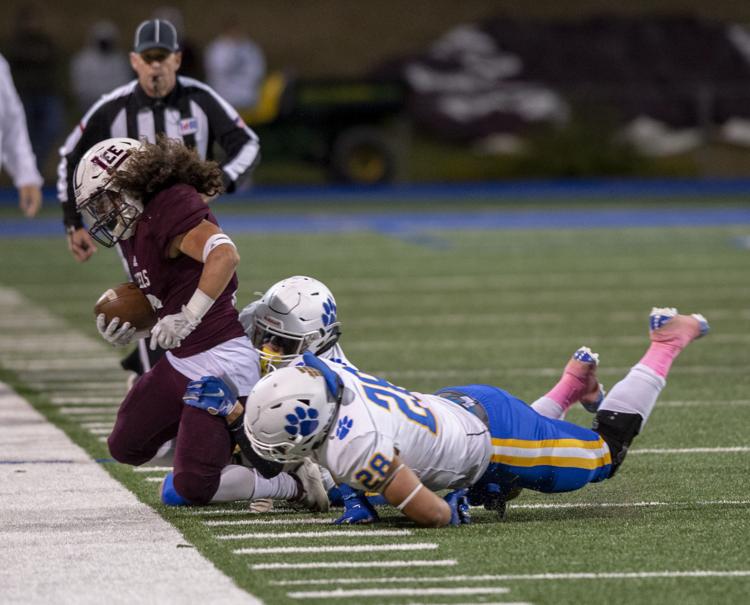 An almost identical connection to Ty Glass for 30 yards converted a fourth-and-10 and set up Smith dipping into the end zone on a 1-yard touchdown run for a 7-0 lead.
Lee responded with its own quick drive, culminating with quarterback Mikey Serrano's dazzling 34-yard dodge-and-weave run that knotted the score.
Unfazed, the Tigers zipped down the field for another TD with Smith finding a nice groove. He jolted the Rebels with another big play for 36 yards to Maden then squeezed a 9-yard scoring strike to Klein Coker.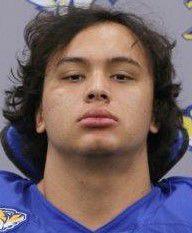 Before Lee managed to gain traction on the ensuing drive, the Tigers defense hammered Serrano on the handoff mesh to Shemar Davis and the ball popped free. Gilbert plucked the ball off the ground and raced to the end zone.
Frenship seized on a break to build on its lead. The Tigers forced a Rebel punt and when the snap was low, Loic Fouonji's knee touched the ground as he gathered the ball for a 13-yard loss.
With a possession starting 51 yards away from pay dirt, Frenship took only two plays to score, the second a 48-yard Smith-to-Drew Hocutt bomb.
That created a 28-7 lead and capped a dominant opening salvo when the Tigers churned out 180 yards on 16 plays.
"We hit some things that are one-time deals -- we fired those bullets and couldn't use them again," Frenship coach Jay Northcutt said.
"They got us rolling early and that was big for us and gave us some nice momentum."
Early momentum is always great. Problem for the Tigers was that there was a lot of game left, and not only did Lee refuse to crumble, the Rebels snatched momentum for the rest of the night.
Serrano came back after missing a series when he got his bell rung on the fumble and grabbed command. He engineered three consecutive touchdown drives with the Lee brain trust wisely moving Fouonji front-and-center.
Just like Frenship, the Rebels moved quickly and generated 193 yards on those three scoring drives with Fouonji snaring touchdown passes of 37 and 57 yards – the second putting his team ahead 30-28 after a safety ended a Tiger possession during Lee's onslaught.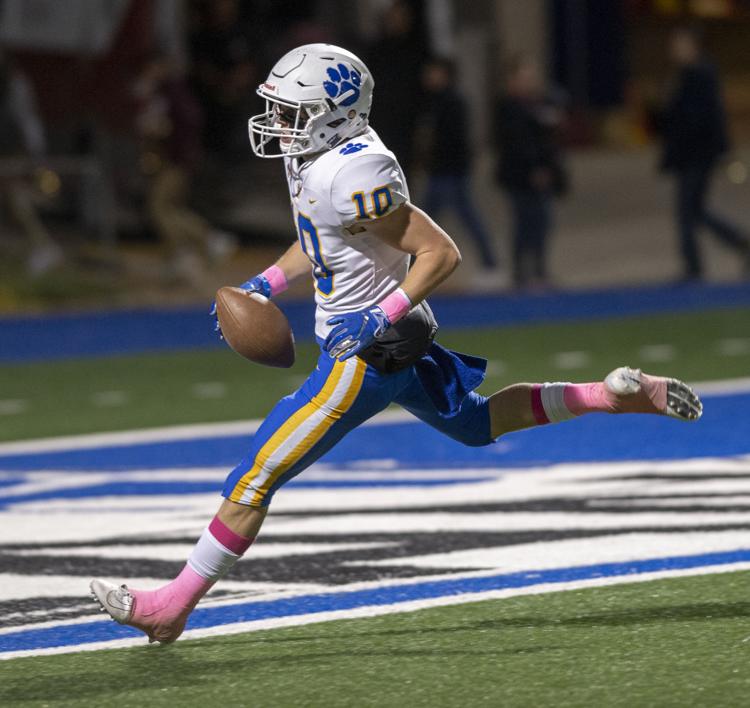 Fouonji ended up with a school-record 11 receptions for a school-record 238 yards and three scores, while Serrano passed for 322. That was just half the story, though, as Davis slithered and slashed for 214 rushing yards and Serrano ran for 103
The Rebels racked up 691 total yards and a whopping 32 first downs.
"They don't have any weaknesses on that offense," Gilbert said. "We beat ourselves a lot when we didn't execute and missed some tackles, but they had a lot to do with that. They're really good."
Frenship had two chances to grab the lead back before halftime, but came up short twice when it needed just inches for a first down inside the 5-yard-line, then lost a chance when a new rule gobbled up the waning seconds of the half before the Tigers could attempt a short field goal.
Defenses took control for a brief stint, with Frenship taking the ball away twice on Stefano Sanchez's interception and Elijah Gomez's fumble recovery in the end zone. Lee clamped down by forcing three consecutive Tiger punts.
The Rebels padded the lead with Fouonji's third TD grab, which was set up by Davis' 45-yard scamper. They followed that with a rare long grinder of a drive and the lead swelled to 45-28 when Karl Taylor ran in from the 1-yard-line for his second TD from the wildcat formation.
Lee pieced together a second straight long drive to go up 52-28 and another close-call Frenship miss on a fourth down ended a promising drive ended at the Rebel 23-yard-line.
The Tigers converted only 2-of-7 third downs in the second half and came up empty on two fourth-down tries.
"There was lot of stuff later in the game that I need to do better," Smith said. "We missed on some little things where I could've made plays and thrown the ball better and made a difference."
Frenship finally ended its scoring drought with a rapid-fire 75-yard march that Hocutt finished with his second TD catch. But the damage was too much to overcome and Lee kept pressing with another scoring drive, fueled by a 42-yard third-down pass to Fouonji.
"We left our defense on the field too long and had too many three-and-outs when we needed to respond to their offense," Northcutt said. "But I'm proud of the way our guys prepared and then came out and executed. There are some lessons for us to learn from this game for sure and a lot we can build off of."
Moving the chains
As well as the Frenship passing offense clicked, the Tigers struggled to do much on the ground. They finished with a season-low 60 yards – a total skewed somewhat by the intentional grounding play that counted as a sack. Lee bottled up William Bayouth and limited him to only 29 yards on 11 carries and Smith was sacked twice for -25 yards.

Glass was a spark on special teams with seven kickoff returns for 176 yards, including a handful when he appeared to be whisker-close to breaking for touchdowns.

The first half ended with Frenship's offense left empty-handed after a 31-yard pass from Smith to Cooper Scott set up first-and-goal from the 9-yard-line. The clock was at 3 seconds when Scott hit the ground and stopped because it was a first down. Smith spiked the ball to kill the clock, but a recent rule change mandates that the offense incur a 10-second runoff when the ball is spiked with 3 seconds or less on the clock. Northcutt said the right call was made.

Frenship's district losing streak is at 11 games dating back to a 58-38 triumph over the Rebels to end the 2016 regular season.
-------------------------------------------------
MIDLAND LEE 59, FRENSHIP 36
Frenship         28    0      0      8      --     36
Lee                  7      23    7      22    --     59
FRE -- Donovan Smith 1 run (Cage Jones kick)
LEE -- Mikey Serrano 34 run (Gunner Meade kick)
FRE -- Klein Coker 9 pass from Smith (Jones kick)
FRE -- Jake Gilbert 26 fumble return (Jones kick)
FRE -- Drew Hocutt 48 pass from Smith (Jones kick)
LEE -- Loic Fouonji 36 pass from Serrano (Meade kick)
LEE -- Safety, Frenship intentional grounding penalty from the end zone
LEE -- Karl Taylor 1 run (Meade kick)
LEE -- Fouonji 57 pass from Serrano (Meade kick)
LEE -- Fouonji 27 pass from Serrano (Meade kick)
LEE -- Taylor 1 run (Fouonji pass from Serrano)
LEE -- Makhilyn Young 13 run (Meade kick)
FRE -- Hocutt 24 pass from Smith (Jordan Maden pass from Smith)
LEE -- Shemar Davis 12 run (Meade kick)
Team statistics
                                  FRE        LEE
First downs             21             32
Rushes-yards           29-60       53-348
Passing yards          388           343
Total yards              448           691
Passes                      21-41-0    18-28-1
Fumbles-lost           1-0            4-2
Punts-Avg.              5-45.6       2-38.5
Penalties-Yards       9-90          13-111
Individual statistics
RUSHING: Frenship -- Donovan Smith 17-44, William Bayouth 11-29, team 1-(minus) 13; Lee -- Shemar Davis 27-214, Mikey Serrano 11-103, Makhilyn Young 3-26, Ryan Quiroz 5-19, Karl Taylor 3-11, Trento Low 1-3, team 3-(-) 28.
PASSING: Frenship -- Smith 21-40-0 388 yards, Drew Hocutt 0-1-0; Lee -- Serrano 17-26-1 322 yards, Davis 1-2-0 21 yards.
RECEIVING: Frenship -- Cooper Scott 7-146, Hocutt 4-82, Klein Coker 4-71, Jordan Maden 3-65, Ty Glass 1-30, Bayouth 2-(-) 6; Lee -- Loic Fouonji 11-238, Christian Romero 3-52, Evan McMaryion 2-40, Davis 2-13.
Records: Frenship 4-2, 0-1 District 2-6A; Midland Lee 6-0, 1-0.
Up next: Midland High at Frenship, 7:30 p.m. Friday.
-------------------------------------------------
Randy Rosetta is the publisher of HubCityPreps.com
Contact him at HubCityPreps.com or (806) 407-0188.
Follow on Twitter | @HubCityPrepsLBK & @RandyRosetta