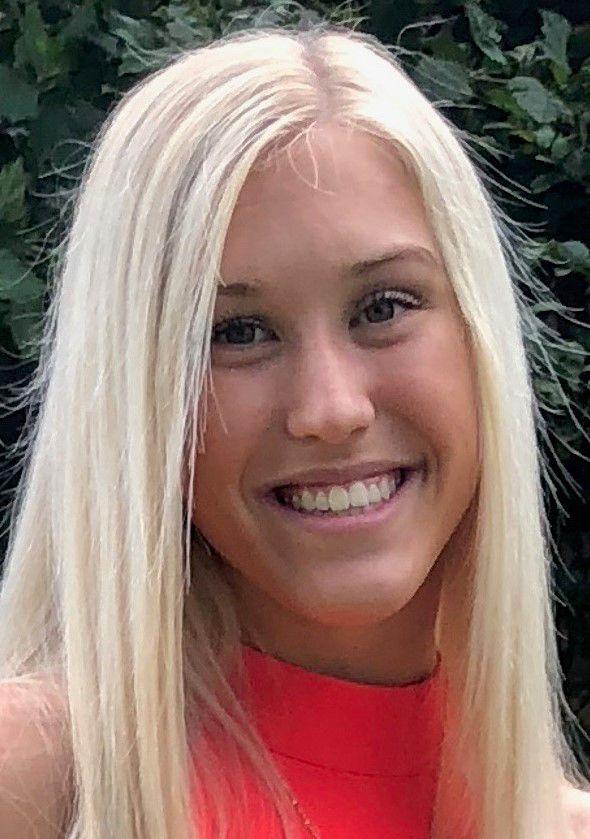 NOTE: This story originally posted on Oct. 14.
Since the fourth game of Maci Maddox's freshman season at Frenship, she hasn't had to change a whole lot.
For most of the last three years, Tigers' coach Trent Hilliard has regularly filled out the scorebook with Maddox as a starter, she has consistently gone out and orchestrated her team's offense and played feisty defense, and most of the time, Frenship has found success with her at the wheel.
Entering the 2019-20 season as a rare four-year starter, Maddox has started an astonishing 105 consecutive games after she came off the bench the first three games of her prep career. The Tigers have won 83 of those games and have dominated District 2-6A with a 26-4 ledger on the way to three straight league championships.
That clockwork-like efficiency has prompted the need for extra pages on Maddox's basketball resume:
2019 Texas Girls Coaches Association All-Star
Two-time Class 6A all-state
Three-time All-District 2-5A
2019 District 2-6A MVP
Three-time Academic All-District 2-6A
2017 District 2-6A Newcomer of the Year
Now Maddox, Hilliard and Frenship enter a much different world. Nine seniors graduated from the 2018-19 squad, that won 30 games for the second straight year, three who were regular starters and a fourth who started most of the time.
That leaves Maddox as the lone Tiger with extensive experience, a concept that created some shock value when the new-look crew convened for summer work.
"At that first practice, I was like 'What is this?'" Maddox said with a smile. "That beginning was a little rocky because we had a lot of freshmen and (junior varsity) girls who needed to come together and strengthen our chemistry. It was very different than what I have been used to since I've been here. It took us a while, but now we're really good. The good thing is that we're all super athletic and play well together."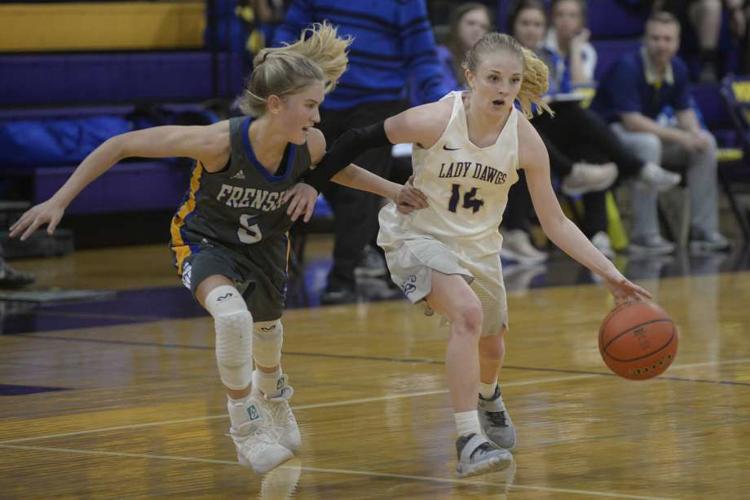 Right at the front of the parade is Maddox, which is no surprise to Hilliard. Suddenly in position where she has to lead in a myriad of ways, Maddox isn't about to blink.
"The biggest difference is that in the past, she was so team-oriented and focused on helping us be as good as we could be that she deferred to the older players," Hilliard said. "This is her team now and she has taken on a lot more ownership."
Not that Maddox didn't do plenty to contribute to Frenship's success the last three years.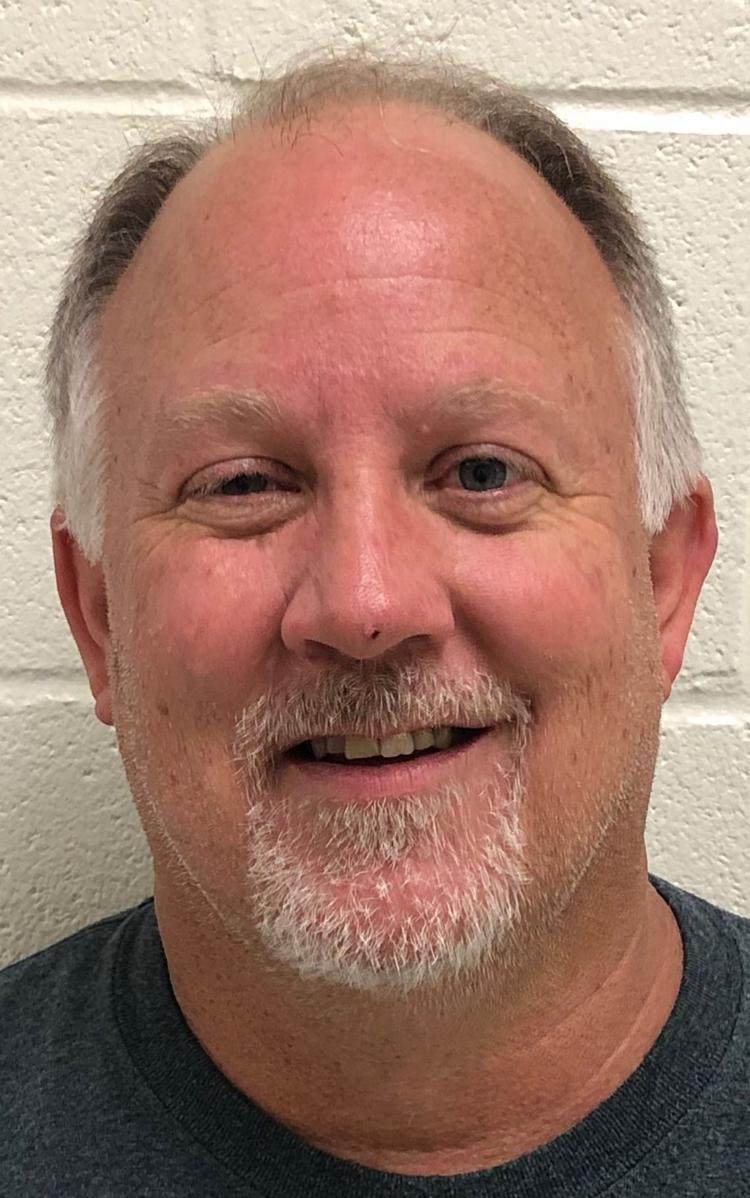 Last season the 5-foot-7 point guard dished out a single-season school-record 199 assists (5.7 per game) and came up with 114 steals (3.3 per game). She also averaged 7.3 points and 3.8 rebounds a game.
With 40 points a game gone from last season because of the exodus of seniors, the Tigers will have to adjust offensively. The catalyst will still be Maddox, although how she impacts things will change.
"I've definitely stepped up my role as a shooter and scorer," Maddox said. "I used to just settle for being a ball-hander and passer and really didn't focus on scoring as much. This summer I realized that I need to step up my role as a scorer or we're going to struggle.
"At the end-of-the-season talks we have with the coaches, shooting more was what they focused on with me. (Hilliard) has always been on me about shooting the ball more, but I just love to pass and get other girls involved. Now I have to think differently and realize that if I shoot more, that's also going to open up other opportunities for my teammates."
Hilliard certainly wants his senior star to look for more shots in her final go-round, but he isn't going to completely reconfigure how his offense operates.
"She's just so valuable to us as a point guard that I don't want to change things too much," Hilliard said. "She gets us in the right spots, calls out sets we run and does everything we need her to.
"When you've got somebody like her who has been with me for four years at the most important position on the court, you want the ball in her hands because there's so much trust between us. We've got some younger kids know who can handle the ball, so there will be some chances to move her to the wing and take some pressure off and I think that's really going to help her and us."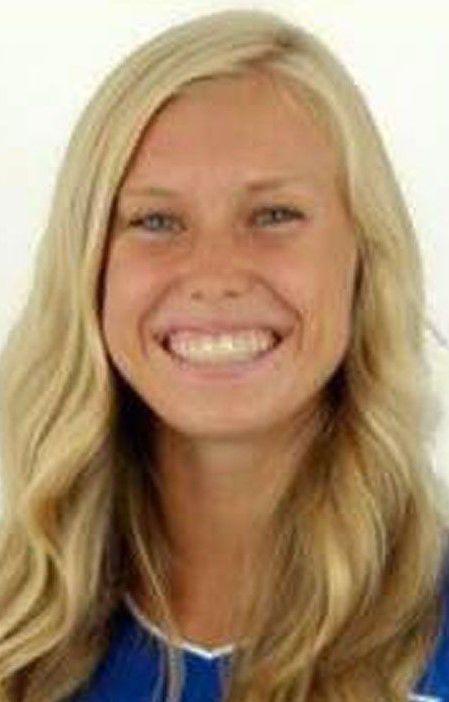 As Maddox has navigated her basketball journey, she has had plenty of help outside the walls of Frenship -- punctuated by tragedy-turned-inspiration.
Older sister Malori Rogers was a standout volleyball player at Frenship then LCU. In the fall of 2015 during a match at Midwestern State, Malori suffered an aneurysm. Most of her family -- including her baby sister -- was in the stands.
"She used to get headaches all the time from studying because she's a genius and pushed herself so hard," Maci Maddox said. "That night it was different. Nobody knew what it was until we got to the hospital. It was really scary for all of us, and I was just this little 8th grader who looked up to my sister so much. It really shook me up."
Malori Maddox survived that night and has made a strong recovery since. She had to give up sports, but her legacy lives on in her sister.
Maci Maddox wears No. 5 because that's the number Malori wore. After some early trepidation as a freshman, she kept recalling words of encouragement she got from Malori.
"When I was a freshman, I played so timid and wasn't sure what to do or how to do it," Maci Maddox said. "But I watched my sister play a lot. I wasn't that child that ran away the gym while games were going on. I was watching from the front row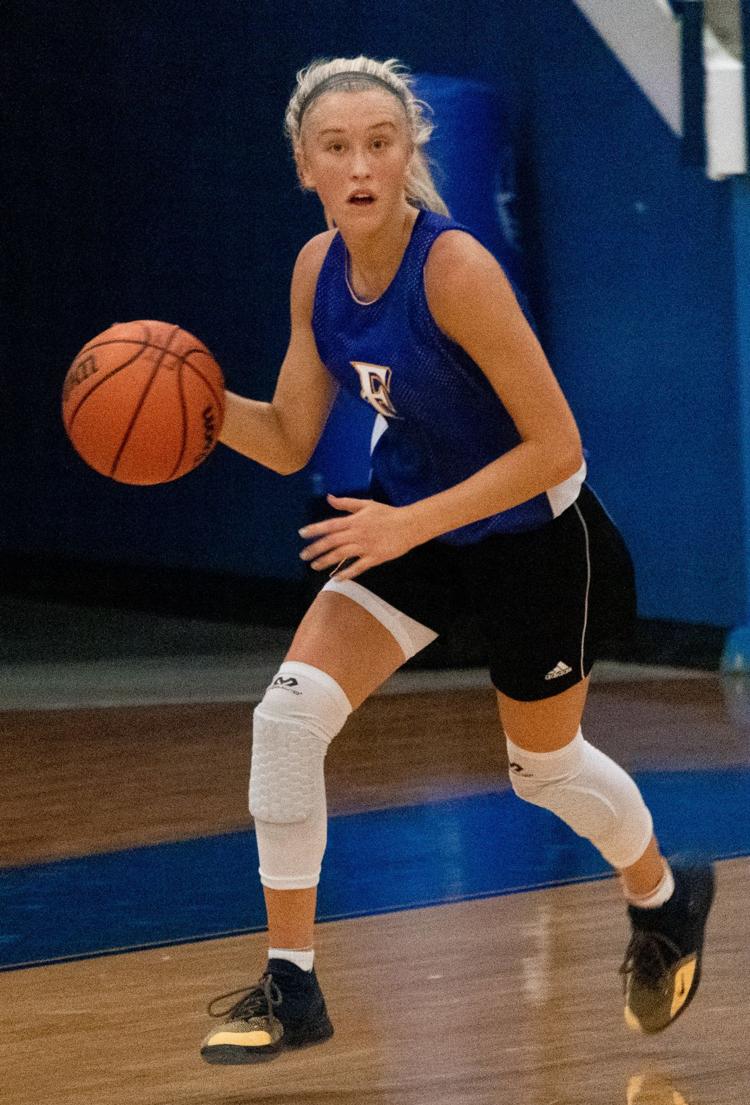 "Knowing she couldn't play anymore really motivated me. She's what I always think about whenever I step on the court."
The motivation of Malori will have plenty of company in Maci's consciousness as makes her final trip through a high school basketball season.
Because Maddox has shouldered the leadership mantle, Hilliard said he will push her a little harder because he knows what she can handle. The four-year relationship gives player and coach a unique bond to begin with, and Hilliard is well aware of what buttons he can, and this season needs to push.
Maddox's knack for absorbing whatever Hilliard and the coaches foist on her could be hugely valuable to her younger and less experienced teammates.
"When you have somebody you've been with for 4 years, you have that strong relationship and a sense of trust," Hilliard said.
"Sometimes I can address Maci a little tougher than the other girls and when I do that, I'm really addressing the whole group. She'll take it on and not take it personally, and the whole group gets the message because I've jumped on their leader. As a staff, we recognize that she is somebody who can take it. Macie seed it as a challenge. If you get on her or say she isn't doing something well, she doesn't pout over it. She looks for ways to fix it."
Managing that part of her role is a two-way street.
Maddox understands there is a method behind Hilliard's message, no matter how it is delivered.
"A lot of the girls haven't played for him in a game yet, but when they get used to him, they'll figure out his style is great because he's going to get the most out of us," Maddox said. "He sets high standards for us because he believes in us. Having him as our coach will affect all of us in a positive way.
"He can yell at me and I don't take personally. I like when coaches yell at me because it helps me focus. And afterward, I'm real with everybody else. I'm not going to be fake."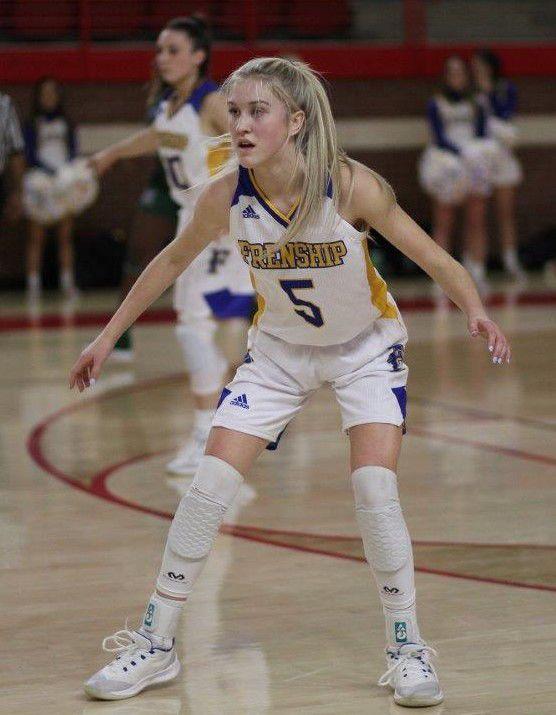 Or daunted a whole lot.
After playing her first three years with such a veteran group, Maddox isn't fazed in the slightest by stepping to the front of the line on a new-look Frenship team.
In fact, she believes the Tigers will continue to thrive, and maybe then some.
"I grew up playing AAU with all those seniors ever since I was in the 3rd grade, so all of them graduating has been pretty hard for me to get used to," Maddox said. "I like pressure, so it doesn't bother me to be the only starter coming back.
"I actually think we can be a better team than last year, but in a different way. Our chemistry is already so good. We're all unselfish and always looking for the extra pass, and I believe that's going to take us far."
If that comes to fruition, it will just be more of the same for Frenship's star after all.
Randy Rosetta is the publisher of HubCityPreps.com
Contact him at HubCityPreps.com or (806) 407-0188.
Follow on Twitter | @HubCityPrepsLBK & @RandyRosetta