Lexi Jackson is back at square one, which isn't a bad thing at all considering that it's a familiar spot for the former Frenship star.
With her motivation and well-established work ethic infused with a jolt of new energy, Jackson's eagerness to show what she is capable of is good news for the Midwestern State soccer program and her teammates as a new season inches closer on the horizon.
There have been plenty of roadblocks and detours for the former Tiger goalkeeper, the most recent being a bout with a positive COVID-19 test right when she and the Mustangs were rounding into form for a delayed start to the 2020 season.
That came on the heels of the same challenge the whole world encountered when the COVID-19 pandemic shut sports down in March of 2020 – slamming the door on the final season of Jackson's spectacular high school career before the playoffs got rolling.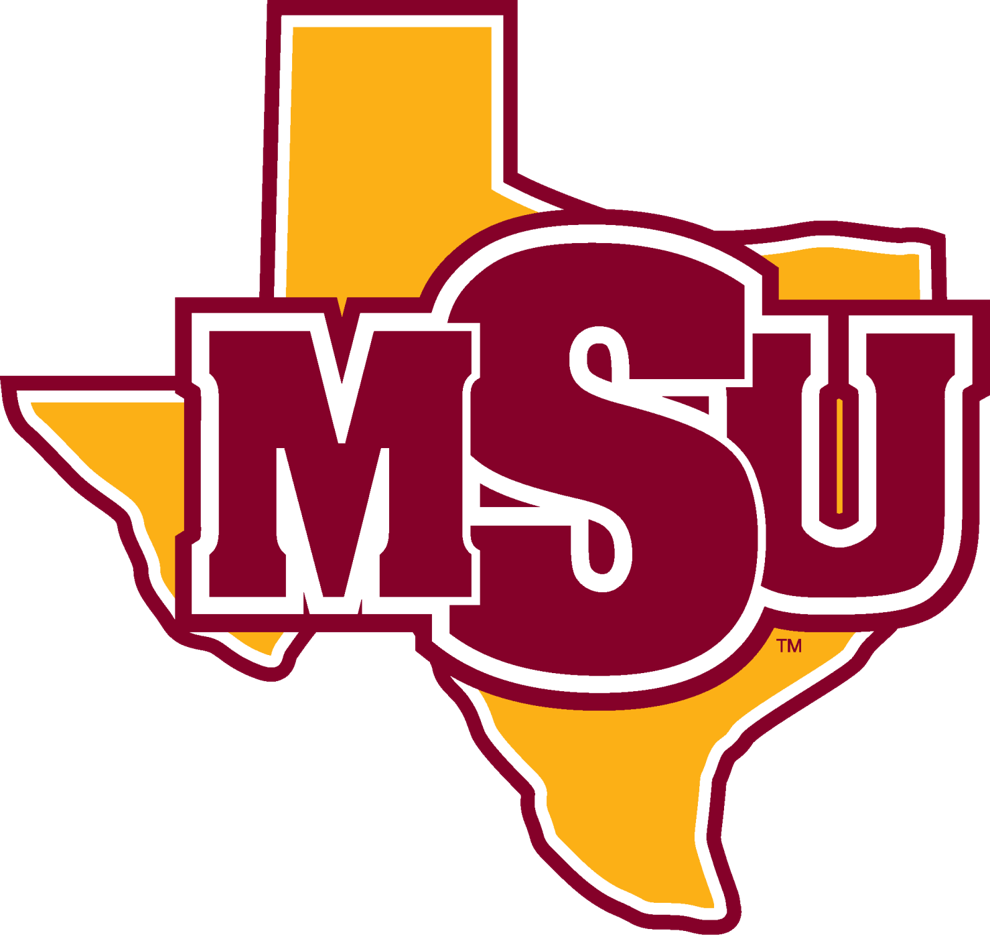 Now Jackson is fully healthy, cleared to play and chock-full of incentive with a wide-open future ahead of her.
"I missed the first five weeks of last season after I tested positive for COVID, and that was frustrating because I had worked hard to get ready to play at this level," said Jackson, who was all District 2-6A three years in a row and was voted the league's top goalie her last two campaigns. "It gave me a chance to step back and look at the big picture, and also made me appreciate every time I get to step on the field a lot more.
"In high school, I was usually the only keeper on the team, so I didn't have to put a lot of time into preparation for the next game and didn't have to think much about competition. Getting COVID and coming back from it opened my eyes because it showed me how hard I have to work to play at this level."
The concept of enhanced appreciation is something Jackson got a feel for twice in high school.
Prior to Jackson's junior season in club competition, an awkward collision as she was making a save on a corner kick resulted in a torn anterior cruciate ligament -- her first major injury, and understandably a frightening one.
Lubbock surgeon Kevin Crawford repaired Jackson's knee, and early in the 2019 high school season, she was back in action. Crawford's initial orders were a maximum of 30 minutes a half, but Jackson's tenacity convinced former Frenship coach Gery Joy that she was ready to play the entire second half.
"By the time we got into the district season, I was ready to take the brace off and go 100%, so I didn't feel restricted at all," she said. "Missing those first few tournaments really fueled the fire for me."
Proof was in the pudding. In 10 District 2-6A matches, all victories, Jackson surrendered only 2 goals.
Then as a magnificent senior season wound down in 2020, the rug was pulled out from under Jackson and the Tigers when their season was halted right before the final district match. Several weeks later, the UIL announced that the rest of the season was wiped out.
"That stung for sure and still does because I wasn't ready to say goodbye to high school soccer," Jackson said. "It taught me to not take anything for granted and to appreciate getting to play more than ever."
Jackson's emotional maturity went lock-step with the on-field progress she made from the time she took over as the Tigers' starting keeper as a freshman.
In her four seasons, Jackson started 89 games (70 victories), logged 66 shutouts (14 as a senior) and Frenship notched a stunning 37-0-2 ledger in district play with only 7 goals allowed.
"She was just a really hard-working kid who wanted to please and wanted to excel from the day she showed up," said Joy, who coached Jackson in her first three seasons.
"She came in and competed as a freshman, and that's not the easiest thing to do for a goalie. And it wasn't just how competitive she was: She also was focused on getting better every day. She asked a lot of questions daily about what she needed to do to keep improving."
By the end of her fourth year of constant growth, Jackson was ready to shine at Midwestern State. But that opportunity got knocked off-kilter when the fall season was delayed, and she caught the virus.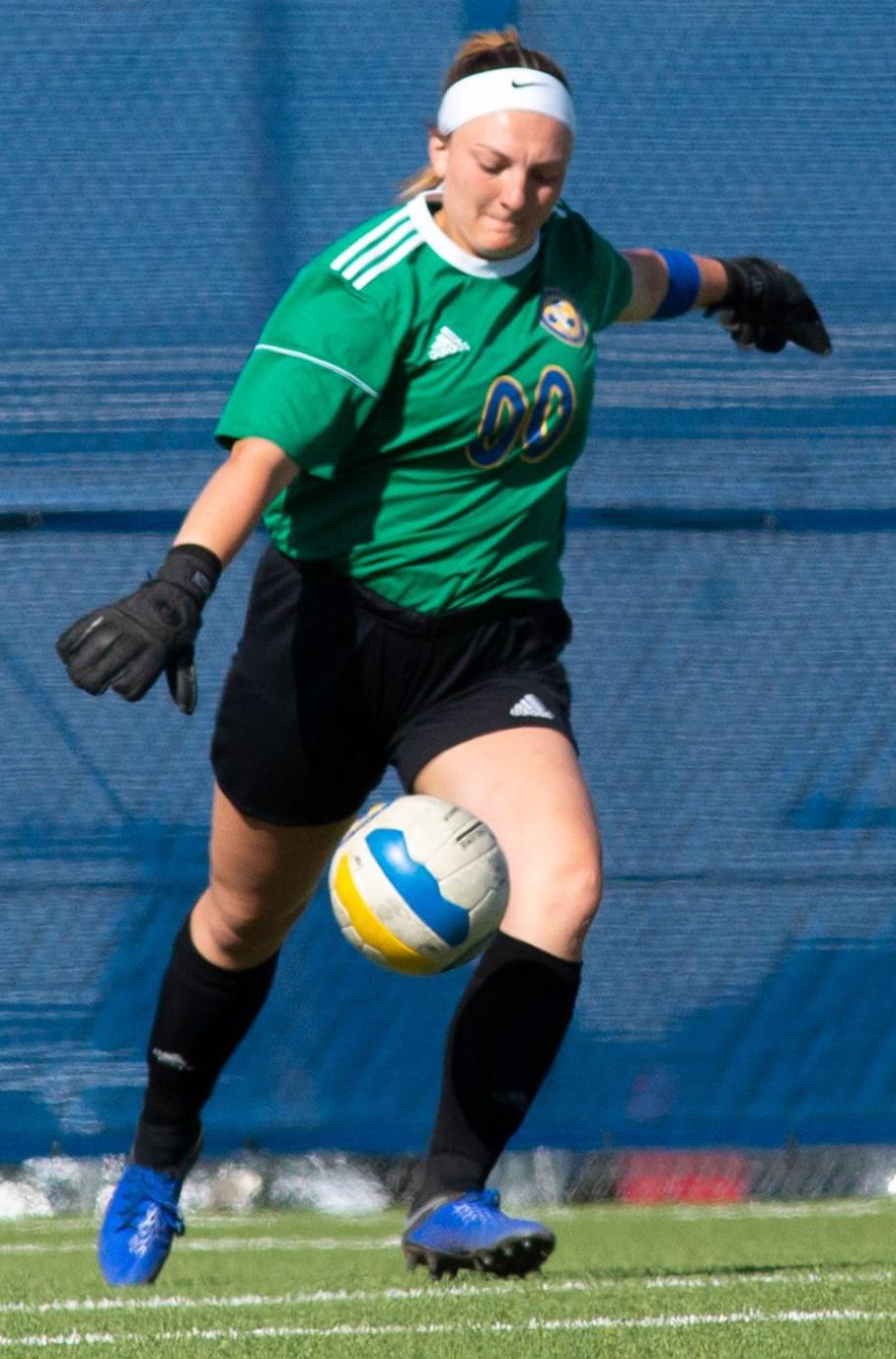 Jackson said she was asymptomatic, but was required to isolate for 10 days, followed by a long wait on the results of an EKG then a mandated six-day return-to-play protocol.
The down time cost Jackson a chance to compete for the starting goalkeeper job, but she didn't let squander the opportunity to continue down the right path.
While she waited out her return, Jackson came up with a workout plan to stay in shape, which she said made her transition back to action much smoother. She watched video of matches and closely observed veteran teammate Taylor Camp's efforts in the net.
In the Mustangs' final match of the season, Jackson took over for Camp in the second half and notched 28 minutes when she faced 8 shots and recorded a pair of saves.
Not that sizable a body of work, but an invaluable snapshot that fueled Jackson once summer offseason work began.
"It was huge to get out there in our last match," Jackson said. "I've really been working hard this summer to build off that and keep proving to the coaches that I am ready to be on the field. I'm doing a lot of early-morning workouts to make sure my strength is where it needs to be and even started doing CrossFit to make sure I'm in the best shape I can be when we start practicing.
"Even though I didn't get to play a whole lot last season, I went through a freshman year that gave me a chance to get a grip on college life without getting overwhelmed by soccer and that really gives me high hopes for this season. I got a great look at what college soccer is like and I'm ready to get out there and play a much bigger role."
----------------------------------------
Randy Rosetta is the publisher of HubCityPreps.com
Contact him at HubCityPreps.com or (806) 407-0188.
Follow on Twitter | @HubCityPrepsLBK & @RandyRosetta