WOLFFORTH -- Frenship possesses a generous level of pure talent to beat a lot of opponents with a go-through-the-motions approach.
There are times when the Tigers need more than talent to win, though, and Tuesday night presented one of those challenges.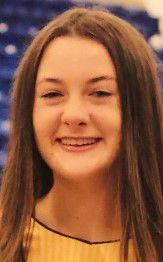 Digging a little deeper was a valuable tool against feisty Levelland, as Frenship weathered a stern test in the first set, grabbed control and never slowed down on the way to its 18th victory in the last 19 matches.
The 21st-ranked Tigers (22-6) topped the Loboettes 25-23, 25-15, 25-15 with their depth and balance as the backbone.
Madison Ramsey keyed Frenship throughout the match and finished with a team-high 12 kills, Gracie Harrison and Kendall Mahaney notched 25 digs and Kayton Genenbacher was spectacular passing the ball with 30 assists -- and seemingly set up every point the Lady Tigers had to have.
In a match when Frenship trailed for only 8 points, losing never seemed to be much of a threat. But Levelland (15-8) did manage to push the Tigers to the brink in the first set and briefly had momentum rolling in the second.
Before things got too troublesome, Frenship found a jolt of energy, with Genenbacher, Ramsey and Harrison leading the charge.
"We just had to pick up our energy and play more as a team," Ramsey said. "We had to stay calm and not let things get too hectic."
In need of a spark, the Tigers got one early in the second game when libero Hannah Page twice went horizontal to save the ball in one sequence.
Even though the Loboettes won the point on that play during a burst of six points in a row that gave them their largest lead of the match (7-3), there seem to be a shift in intensity.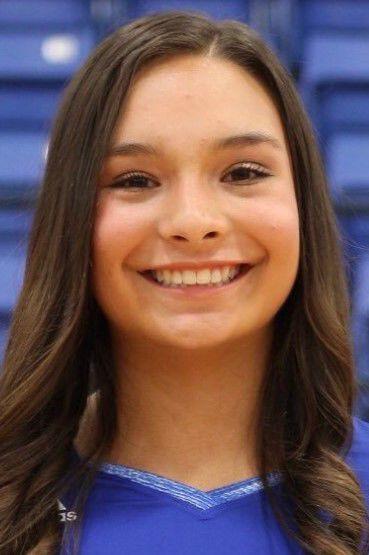 Down 8-4, Frenship reeled off eight points in a row. Genenbacher recorded 4 assists in that span, feeding Ramsey twice, Jentre Kennedy and Harrison.
"We needed to stay calm and cause more chaos on their side and execute when we got our chances," Genenbacher said. "Our energy definitely got better and we played better as a team."
That teamwork began to click in the second set and was at full strength as the Tigers rolled to the win by scoring 10 of the last 15 points. Frenship came at Levelland from all angles, dominating at the net with Ramsey and Harrison as well as from the outside.
Ramsey and Genenbacher both credited a six-day stretch with no games when the Frenship coaches were able to make tweaks and adjustments to a team that has played well all season.
"We got to practice more and worked on different swings to help us execute well," Ramsey said. "The coaches keep us motivated to keep working to get better."
Added Genenbacher, "We focused on fundamentals and getting better at the little things. Any time we get a chance to let them coach us really helps us."
Once the Tigers built a head of steam, Levelland didn't stand much of a chance. The Loboettes managed to trade points early in the third set, but one of Harrison's 11 kills triggered a surge when Frenship scored 12 of the next 14 points to grab a 16-5 lead.
Emblematic of the Tigers' depth, when they pulled away, Emma Davila and Lindsey Frick each notched a pair of kills.
"We don't want to let teams feel like they can compete with us, so when we get them down, we want to finish them off," Genenbacher said. "We have a lot of ways to beat you."
With two more matches before District 2-6A play commences, Frenship heads south to face Greenwood at 4:30 p.m. Friday.
Randy Rosetta is the publisher of HubCityPreps.com
Contact him at HubCityPreps.com or (806) 407-0188.
Follow on Twitter | @HubCityPrepsLBK & @RandyRosetta