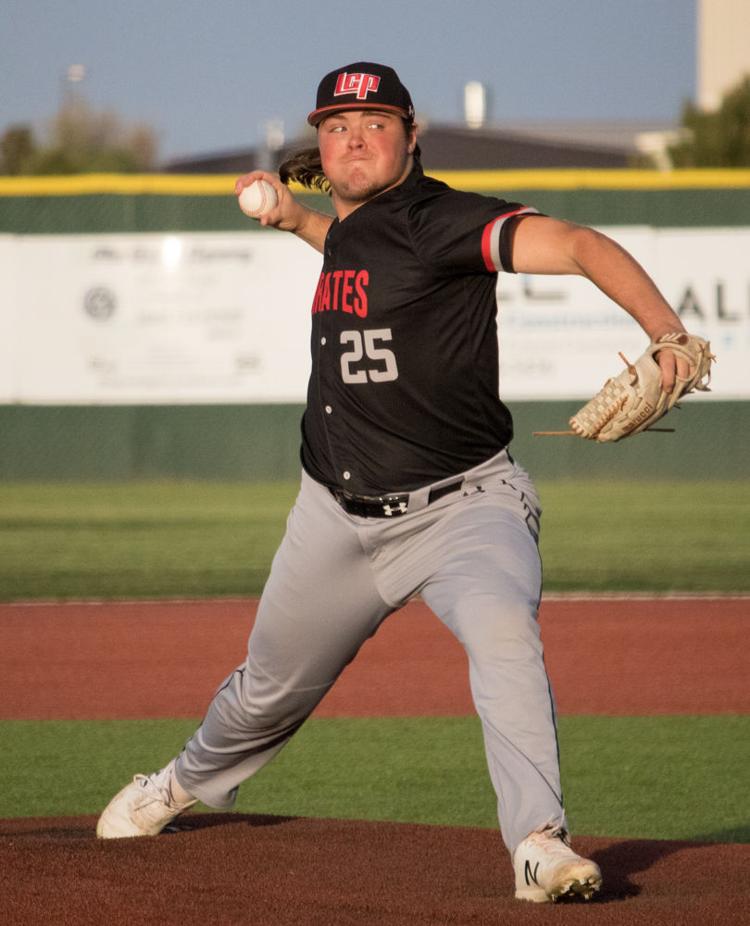 Baseball and family.
As is the case for so many folks -- especially so many fathers and sons -- those two words are naturally linked for the Gibson family. So much so that it's almost second nature to think of them together.
When the most personal and hardest hitting of life's experiences intervened three years ago, Jarred Gibson had every reason to withdraw from a game that been so intertwined with his family for so long.
Instead, baseball became a strong pillar in the coping process for the former Cooper star during the toughest time of his young life. That process is ongoing and perhaps never-ending. Losing your father in your teens can do that.
Gibson was a three-year starter for the Pirates, a catcher, pitcher and first baseman who earned Class 5A All-State honors from the Texas High School Baseball Coaches Association the last two seasons.
When Father's Day arrives this weekend, it will be the third when Gibson and younger brother Josh will have to rely on a large set of fond memories instead of spending time with Raymond Gibson, who lost a battle with cancer in July of 2016, leaving behind his wife, Kelly, and their two sons.
Life hurts, life goes on
When his young life took such a drastic detour, Jarred Gibson didn't withdraw. His resolve got stronger, he embraced what he needed to do to help his family forge ahead and focused on what he knew his dad would want him to.
Baseball and family.
"For as long as I can remember, baseball was really our family's big thing," Gibson said. "My dad would take me and my brother out to play catch in the front yard, hit ground balls for hours or go swing in the cages. We were together a whole lot because of baseball, and that's something I'll never forget."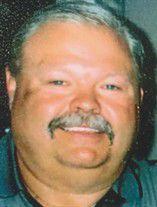 Raymond Gibson was a big man with a fill-up-the-room personality who moved to the Lubbock area to work for Coca-Cola. He and his wife started a family and made the Cooper area home.
As Jarred and Josh were growing up, Ray made sure his sons were well-rounded young Texans, introducing them to baseball, fishing and a love for the horses their grandfather owned.
"He raised us the right way," Jarred Gibson said. "He taught us to respect people and a lot about the little things in life. He wanted us to be independent and know what to do at times when other people might not."
Things changed suddenly and drastically early in Jarred Gibson's freshman year at Cooper.
An irritating spot on Ray Gibson's tongue wouldn't go away and like a lot of men, he shrugged it off for a while. When the pain increased, he went to get checked out and was diagnosed with oral cancer.
For the next 16 months, the big man with the bear-hug personality waged a battle as the cancer seeped into his lymph nodes, his body ravaged by the cancer, numerous surgeries, radiation and weight loss. But his family was still at the forefront and baseball was still prominent in the background.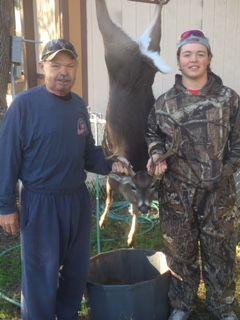 "He lost a bunch of weight and went through a big transformation that was really hard on him, but his personality didn't change at all and he still never missed a game," Jarred Gibson said. "He was still traveling to Dallas for games, taking us to the cages, going fishing with us and doing all kinds of stuff while he was going through all of that."
Like it often does, cancer was winning, though. With the end in sight, Ray Gibson summoned his older son to his bedside.
One more chance to influence. One more request to make.
"The night before he died, we could tell it was his time, so I went in and talked to him and said my blessing," Jarred Gibson said. "We said everything we needed to say to each other.
"I had a game the next day and he knew that, so when I was walking out of the room, he called me back over and told me 'Don't miss that game.' He passed away early that next morning and I went and played in my game. Family and baseball were so important to him, so when he said that to me, it pushed me even harder."
Respecting a father's wishes
Gibson played that day -- he remembered having a pretty good day for his summer team -- and has kept playing, both on the diamond and on the football field where he found a niche as a dominant linebacker as Cooper blossomed into a Class 5A powerhouse.
Although football was more of a way to kill time between baseball season for the most part, Gibson found a new extended family when he was called up to the varsity as a sophomore.
By the time he was a senior, Gibson was a star and earned District 3-5A Most Valuable Player honors as an inside linebacker.
"The first time I came out of that tunnel on a Friday night, it gave me the chills," Gibson said. "I've always been a baseball player who played football, but I loved the time I got to spend with my friends."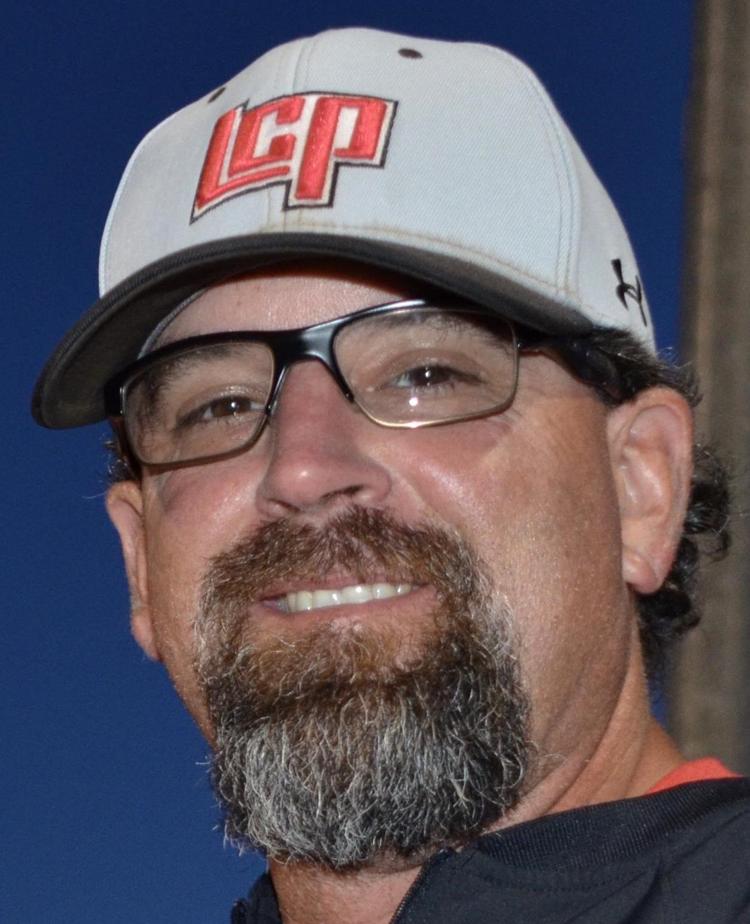 Being a dual-sport standout also meant his network of strong male influences widened.
Former Cooper baseball coach Terry Baxter was there for Gibson all along. Once football became more prominent in Gibson's life, Max Kattwinkel was part of his emotional foundation and current baseball coach Brad Wuensche also played a big role.
"I have a world of respect for Coach Baxter," Gibson said. "The way he handled things with me was amazing. He'd pull me to the side, and we'd talk a lot about little things. He said a lot of things that helped me get through losing my dad when I was that young. Same with Coach Wuensche and Coach Kat."
Talking about Gibson evokes strong emotion from all three men.
Wuensche marvels at what Gibson has accomplished since his father died and says his courage and will are impossible for him to comprehend.
Baxter cuts straight to the point.
"He's just an amazing young man," Baxter said.
Leadership beckons
Losing his father changed a lot of things for Gibson, and not only between the lines of athletic fields.
With his dad gone, Jarred Gibson stepped into a daunting role as the head of his family when his mother and brother needed him the most.
Shortly before Ray Gibson died, Kelly Gibson's father Jim Rathjen lost a similar battle with cancer, followed shortly by her mother Karin Rathjen. Mired in her own tumultuous emotional whirlwind, Kelly Gibson said she struggled at times to come up with the words of comfort her two sons needed.
Leaning on her older son was an unexpected, necessary and special experience.  
"Despite all the ugliness that goes with cancer and death, I saw some beautiful things come out of it," Kelly Gibson said. "Jarred has had to grow up fast, which fits him because he has always been a more mature kid. I have called him my gentle giant for as long as I can remember because he has the most beautiful soul. It doesn't take anything for him to lay a big ol' hug on you. Ever since his dad got sick, I think he understood to not take a single day for granted.
"He has been amazing for me and his brother ever since their dad died. (The brothers) are close in age, and probably the most beautiful thing that has grown stronger than ever since losing their dad is their relationship with each other."
A memorable night of tribute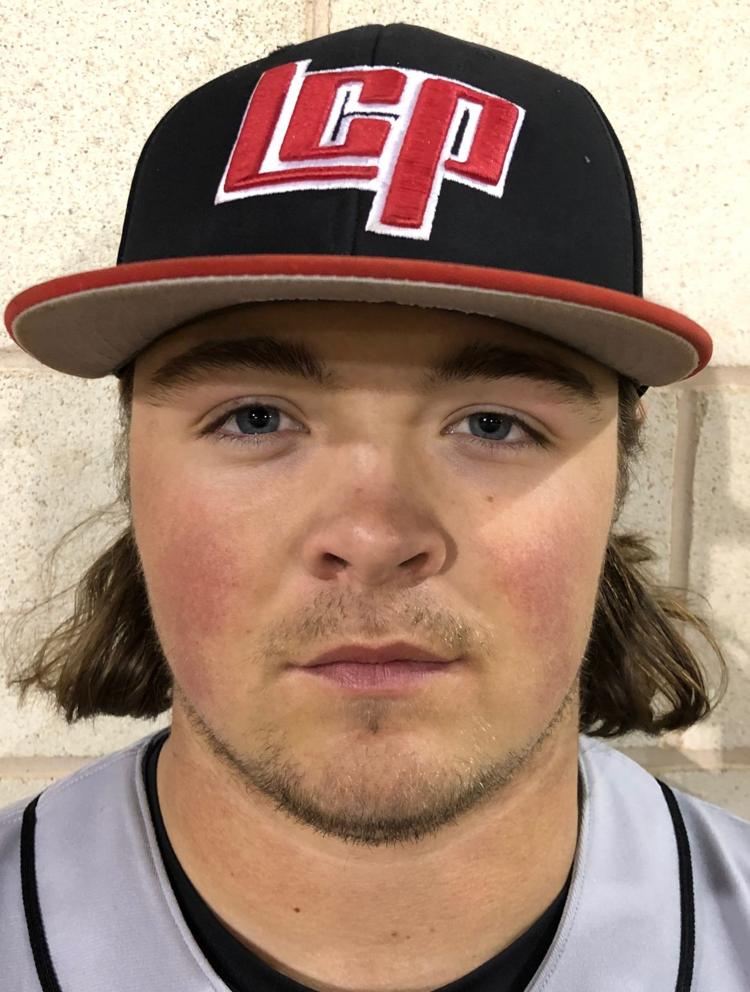 Not long ago, the Gibson brothers shared an unforgettable moment -- a final lap on the diamond of sorts that doubled as a special tribute to Ray Gibson.
On Senior Night at Cooper in May, Josh Gibson was his brother's designated stand-in for their dad for a pre-game ceremony. Before they embarked on that emotional stroll, Jarred Gibson confided in his brother earlier in the day.
"I texted him that I was going to hit a home run for Dad," Jarred Gibson said. "I ended up hitting two."
Indeed, in Babe Ruthian fashion, Gibson delivered on that promise. He was 3-for-4 in his final regular-season home game, the first trip to the plate resulting in a ringing double that clanged off the left-field fence.
Pressing a little, Gibson came back up in a nine-run Pirate 1st inning and popped up on the infield. The next two times Gibson stepped in, he saw three pitches and hammered two of them out of the ballpark.
"I was dippin' and rippin' to left field because that's what my dad would've loved to see," Gibson said with a smile. "That first ball I hit went off the wall and I just missed it. I didn't miss the last two I swung at. I haven't hit a ball harder than the second one I got out. I knew it was gone as soon as I hit it."
By the time Jarred Gibson fulfilled his prophecy, Josh had let the cat out of the bag and told people in the section where he was sitting – including Ray Gibson's parents and several old friends – of his brother's plan. Both home runs elicited an understandable wave of emotion.
The other Pirate players caught on as well.
"At first they were joking with me after the first swing because I put everything I had into it and only got a double," Jarred Gibson said.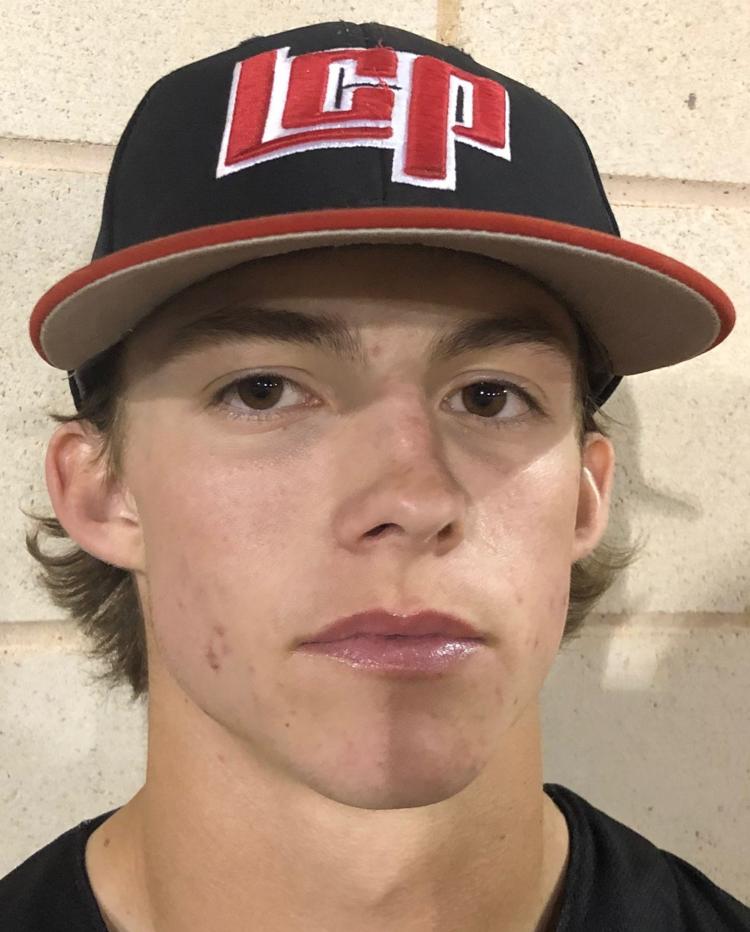 After that, though, Gibson underscored the reason he has always commanded respect without having to say a word.
"It was incredible to watch," said LCP senior Hunter Cook, who has been friends with Gibson since they were 10.
"Not many people knew about it, so it was really special to a lot of guys in the dugout. It was amazing to see that happen. When Jarred sets his mind to something, he goes after it and does it. He doesn't have to give a speech. Guys watch how he plays the game and see the love he has for it and that makes them want to play the same way."
Fulfilling a father's legacy
Leadership and responsibility are the kind of byproducts that stem from losing a parent. When Gibson knew his mother and brother needed him, he acted on it.
No prodding needed. No handbook to follow. Just real life unfolding in real time.
"I took it as my responsibility, but it was also something I wanted to do," Jarred Gibson said. "The way my dad raised me  was to always take care of the people you love, so when he passed away, it was second nature for me to take over and make sure everybody was alright."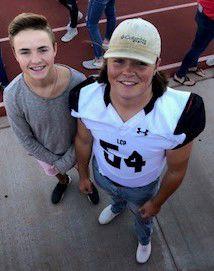 The Gibson family certainly seems to be alright.
Jarred Gibson graduated from Cooper in May and is headed to Midland College to extend his baseball career. Josh Gibson is poised to climb the Pirate pecking order after a wave of seniors departs. Kelly Gibson said she is as happy as she has been in a while and has found a comfort zone.
Not all of the credit goes to Jarred Gibson, of course, but he has undoubtedly played a major part in the family climbing back on a path toward normalcy.  
"It's very impressive how he has embraced being the man of the house," Cook said. "We were all really close to his dad, so we know him dying took a toll on Jarred emotionally. He's done everything since then in honor of his dad. His dad could light up a room when he walked in and Jarred does the same thing when he walks into a room. It's like the mood changes."
'What the LCP family is all about'
There has been plenty of help along the way.
Gibson recalled an occasion shortly after his father died when the air conditioner at his family's house went out -- right about when the summer temperatures were at their hottest. Cook's father and a few other Cooper parents stopped by and replaced the unit.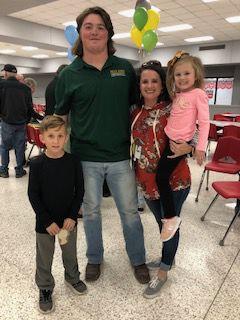 Besides the coaches, teachers all around Cooper's campus made regular checks on the Gibson boys to make sure they were doing OK. Community members wrapped their arms around the family to help them steer through the roughest of waters.
A family in need found welcoming arms all over the place, including through the Adopt-a-Pirate Program through the high school. Designed to connect younger Cooper students with high school athletes, cheerleaders or pom squad members, the program yielded a lifelong friendship.
Brogan Plumlee is a 9-year-old Cooper student and Pirate fan whose parents, Leigh Ann and Kyle Plumlee, signed up for Adopt-a-Pirate in 2017 without selecting a specific athlete.
The Plumlees were paired with Gibson by sheer happenstance.
"This is the first time we ever did Adopt-a-Pirate and it's amazing that Brogan wound up with Jarred," Leigh Ann Plumlee said.
"He is so polite and is always excited to see Brogan and our whole family. He makes a point to look for us at games and comes over and takes Brogan to the batting cages or to ride horses. He just gets what it means to be a mentor."
Added Kyle Plumlee, "Before we ever met him, people told us he had taken on a neat role in his family since his dad died. Until we met him, we didn't understand just what kind of young man he really is."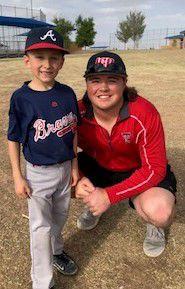 Brogan Plumlee's attachment isn't something he intends to turn loose. His mom said the budding Pirate baseball player -- like Gibson, he plays catcher -- has already inquired about trips to Midland to watch his idol in action at the next level.
"It speaks volumes of Jarred's character that Brogan got so close to him in such a short time," Leigh Ann Plumlee said. "They really had a strong connection from the get-go. Brogan went to Jarred's (letter-of-intent) signing, he went to his graduation party. He just loves Jarred. All of us are going to stay close to him, but keeping that relationship is especially important to Brogan."
Those kinds of connections are a two-way street.
"From people on the team to people I hardly know at all, the things people have done for us has been incredible," Jarred Gibson said. "Seeing them come together and help us out when we were in need is what the LCP family is all about."
Then there are Gibson's horses.
Besides baseball and fishing, the time he spends at his grandfather's house with the horses has been as therapeutic as anything else.
"Those guys are pretty important to me," Gibson said. He said Red and Deer are the two horses he calls his own. "When my dad passed away, I went and hit in the cages a lot and went fishing a lot because that was something we did. When I need to just be alone and think, I go out and work my horses."
A hole that will never close
Those outlets will always be there for Gibson as distractions from the real world. But the hole in his life won't ever completely close, and that's something Gibson has reconciled with.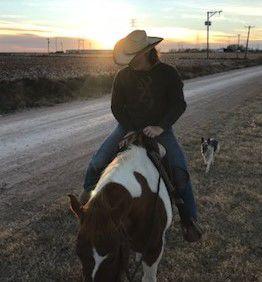 "I won't ever understand why my dad had to die, but he did and there's nothing I can do about that," Gibson said. "I'm not trying to forget about it because I want to remember the time I had with him."
Seems to be little threat of that happening.
A clipping of Raymond Gibson's obituary hangs on the driver's-side visor in Gibson's truck.
During quiet times alone -- whether in the batting cage, with a fishing pole in hand or with one of his horses -- Gibson's mind doesn't have to drift very far before his father pops in.
The impact Ray Gibson made on his son in 15 short years sure seems like it will be strong enough to last a lifetime.
"I think about him every single day," Gibson said. "I want to carry on because that's what he would want me to do. I know it was his time and I'm glad he's not in pain anymore. He's always going to be with me."
Randy Rosetta is the publisher of HubCityPreps.com
Contact him at HubCityPreps.com or (806) 407-0188.
Follow on Twitter | @HubCityPrepsLBK & @RandyRosetta