When you have established a role as a team to beat and are taking on a proud program in the kind of rebuild mode it hasn't endured in a generation, there are a couple of things your players take the diamond searching to check off quickly.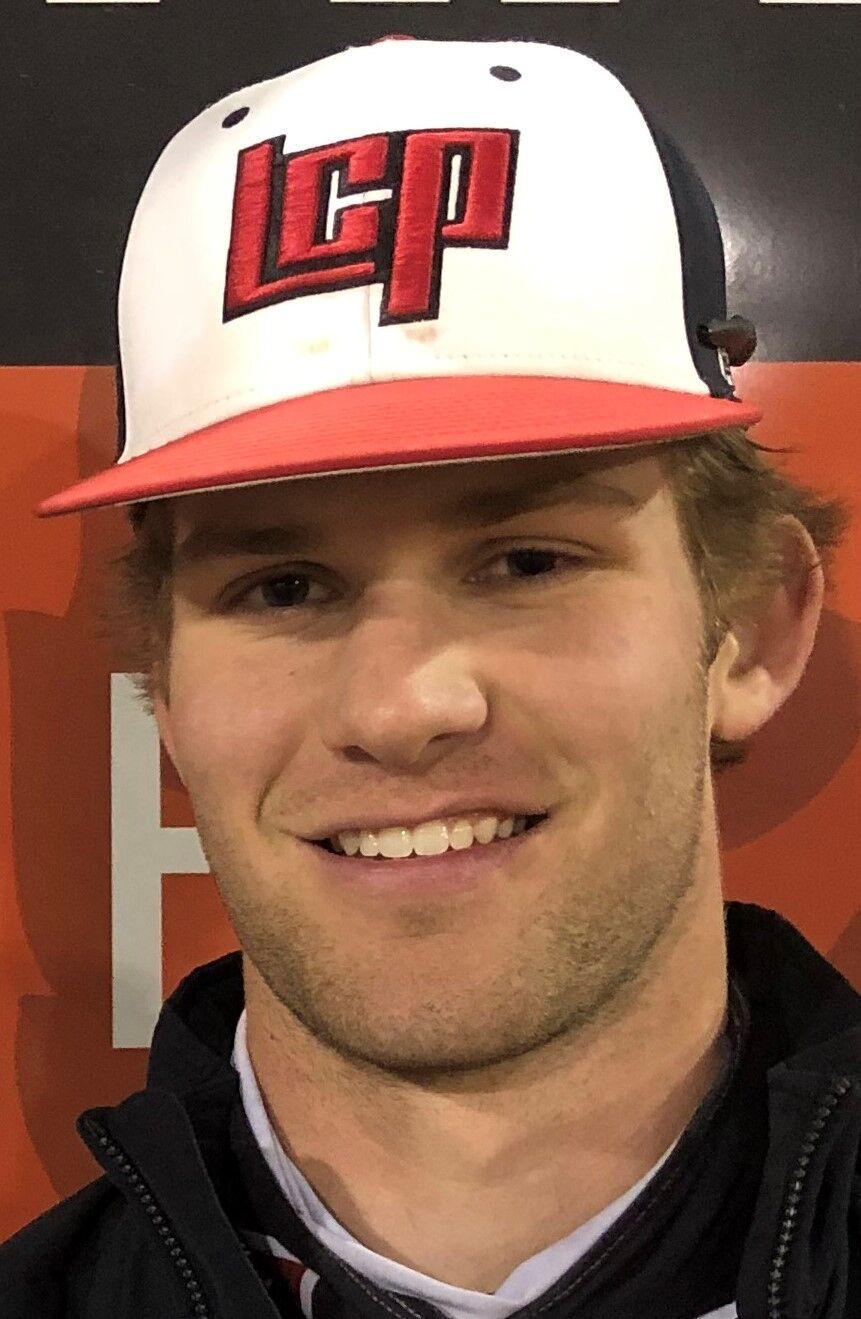 When Monterey and Lubbock-Cooper collided Tuesday, the charging Pirates found what they were looking for in the first few innings and Jude Cook made sure that was plenty in a dazzling complete-game performance on the mound.
The Pirates bolted in front with a big 1st inning and nabbed a 6-0 victory to stay unbeaten in District 4-5A play (4-0). Meanwhile, a season in transition continues for the Plainsmen (6-12-1, 0-4), whose lineup consists mostly of juniors and sophomores after a wave of graduation the last two seasons.
LCP's Tiege Mitchell struck the biggest blow of the game in the 1st inning when he worked Monterey starter Jackson Jolly to a full count with the bases loaded then hammered an opposite-field triple into the right-field corner to put the Pirates (15-4 overall) up 3-0.
Prior to that blow, Jolly created some trouble for himself with two walks, with a Kyle Lewis single mixed in. Mitchell darted home on a wild pitch for a 4-0 cushion before Jolly could close the door.
"Most guys go up there thinking home run or swinging pull-side," Mitchell said after his third triple of the season gave Cooper the quick cushion. "I figured since the wind was blowing in, I had to try to take what the pitcher gave me and drive one to right field."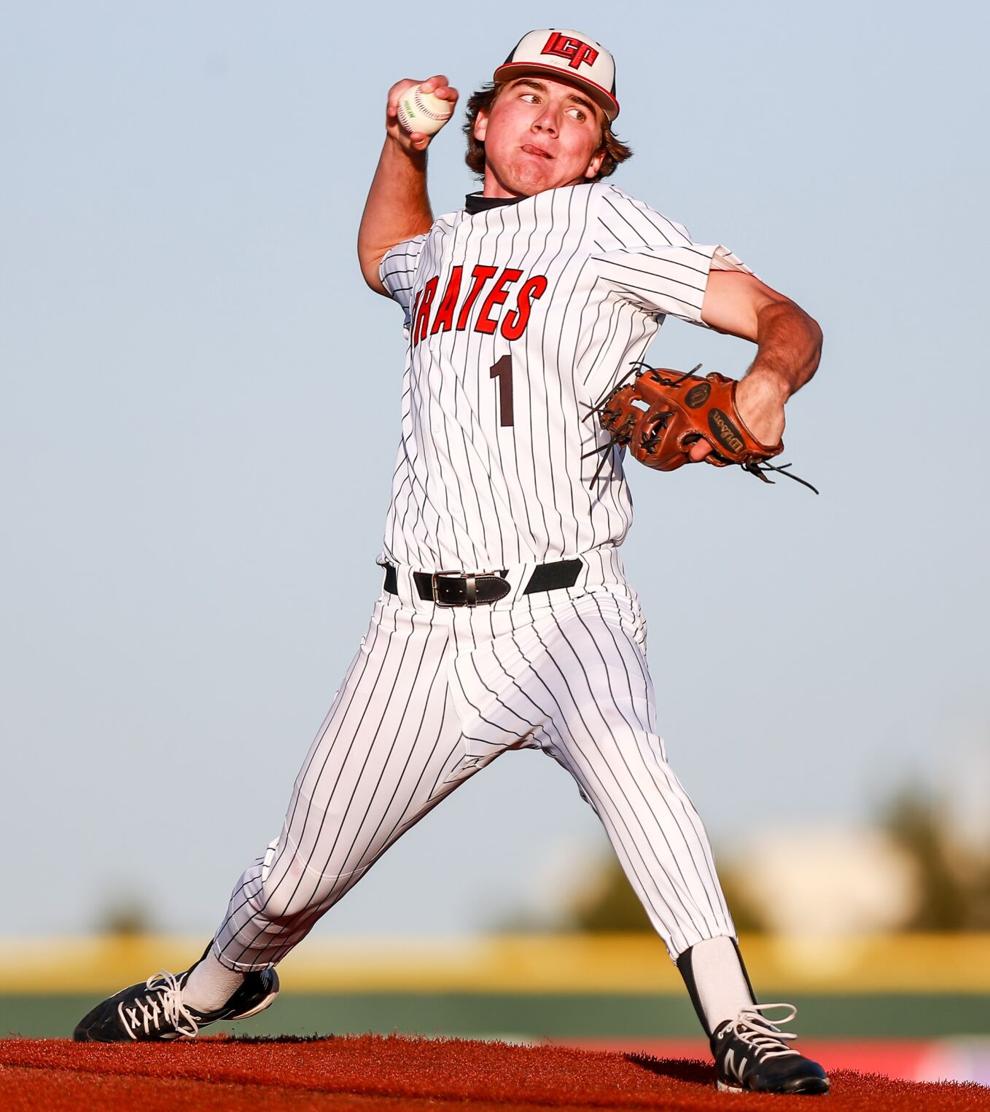 He did just that and that forced the Plainsmen to play uphill the rest of the night.
The only other runs the Pirates generated came home in the 2nd inning. Kylar Galmar and Trevor Browning set the table with back-to-back singles and both moved up a base on Cade Bigham's sacrifice bunt. Galmar and Browning scored on Cook's ground ball to shortstop that should have been at least a fielder's choice but instead became the first of six Monterey errors.
Cooper, which jumped to No. 7 in Class 5A in the recent THSBCA polls, didn't pounce on the later extra chances, stranding right runners in its final four at-bats. But any glimmer of hope that the Plainsmen harbored of putting some pressure on the district-leading Pirates disappeared with the repeated breakdowns in the field.
"We're battling a lot of things right now -- just learning how to play the game," longtime Monterey coach Kent Meador said. "I'm not going to say they're young anymore, but we just have a lot of guys who lack experience and we get overwhelmed at times.
"The mistakes we've made the last few weeks have just completely cratered us. But they're doing what I ask them to do and we're in games and we will be in games."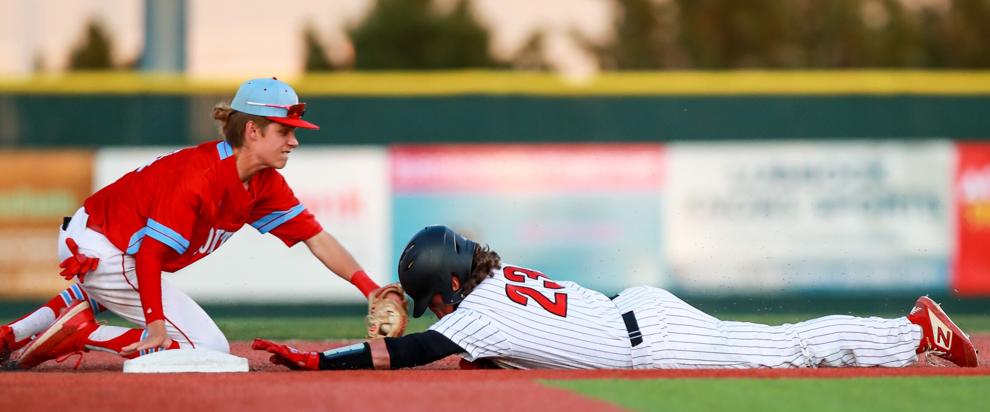 True to Meador's word, the Plainsmen buckled down and stuck as close as possible after surviving the early Cooper onslaught, thanks in large part to reliever Andrew Garcia.
Taking over in the 4th, Garcia logged 2.2 innings of hitless and scoreless work to keep Monterey in range. Problem was, Cook refused to ever let the Plainsmen offense up for air.
Monterey adjusted its approach on offense, starting out aggressively when Cook attacked with velocity early in at-bats then working him deeper into counts. He wasn't fazed and steered around the occasional trouble spots by recording eight ground-ball outs to go with the 9 Ks.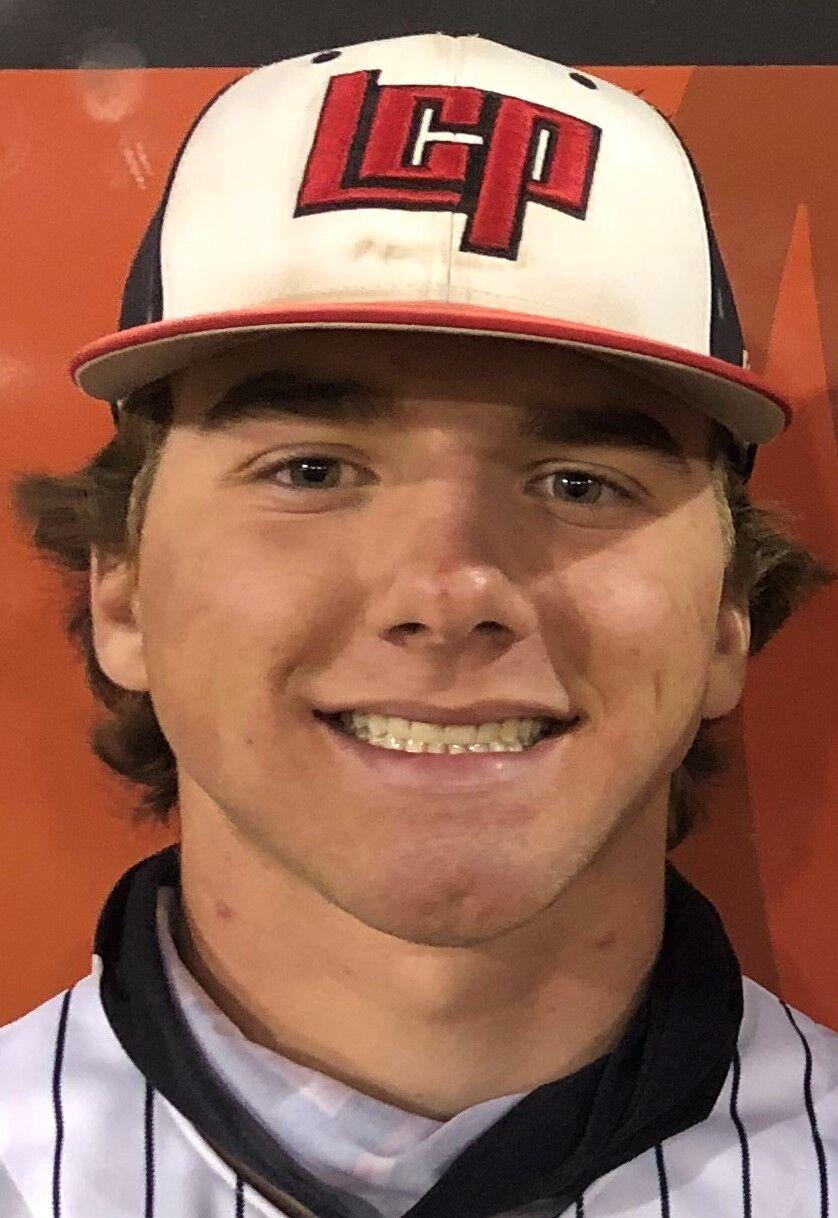 "It's just my job to go out there and throw strikes and get ground ball and flyouts for our defense and let our offense go to work," Cook said after logging his 4th victory.
"If they're swinging at the first pitch, it's because they know it's going to be a fastball, so I have to know to mix it up and throw backwards."
The Plainsmen posed three scoring threats but came up empty-handed on each and finished 0-for-7 with runners in scoring position and 2-for-10 with a runner on base.
Cook dug down for a pair of strikeouts with two on and one out in the 5th inning after allowing the only consecutive hits all day to Nate Ramos and Ivan Munoz. Then in the 7th, Cook walked Jaxson Aleman to start the frame and Garcia legged out a swinging bunt. A strikeout and routine fly ball to left field punched a hole in the rally before Cross Stephens walked to load the bases.
Pinch-hitter Chris Herrera nearly injected some drama when he yanked a screaming line drive down the first-base line that was just a few whiskers foul before Cook got him to wave at strike 3.
"I know every time he goes out there, we're going to get strikes and we're going to get a competitor," LCP coach Brad Wuensche said of Cook.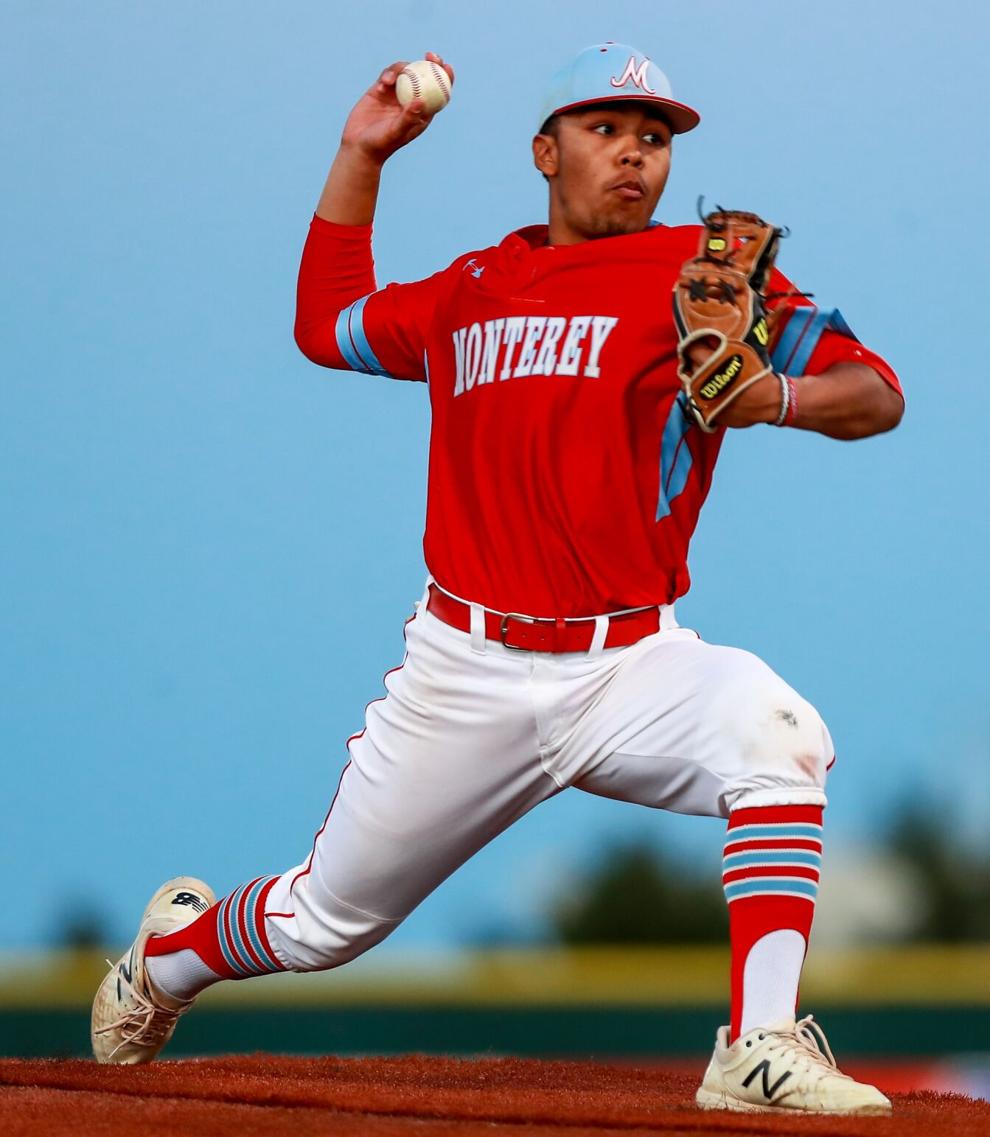 "Those early runs were big because it makes the starting pitcher relax a little bit so he can just go out there and pump strikes. We want them to swing the bats so he doesn't have to be too fine and just let the defense work, and that's what Jude did."
The next challenge for the Pirates is a tough one. They host Coronado (16-4, 3-1) at 7 p.m. Friday in a matchup of arguably the top two teams in the city with the Mustangs aiming to pull even with Cooper and Abilene Wylie on top of the district leaderboard.
The Plainsmen get back to work on the road when they take on Lubbock High (7-11, 1-3) at 7 p.m. Friday at Leslie Field.
-------------------------------------------------
LUBBOCK-COOPER 6, MONTEREY 0
Monterey        000   000   0   --   0   4   6
LCP                  420   000   x   --   6   5   3
Jackson Jolly, Andrew Garcia (4) and Ivan Munoz; Jude Cook and Trevor Browning. W -- Cook (4-1). L -- Jolly. Records: Monterey 6-12-1, 0-4 District 4-5A; LCP 15-4, 4-0. Up next: Monterey at Lubbock High, 7 p.m. Friday; Coronado at Lubbock-Cooper, 7 p.m. Friday.