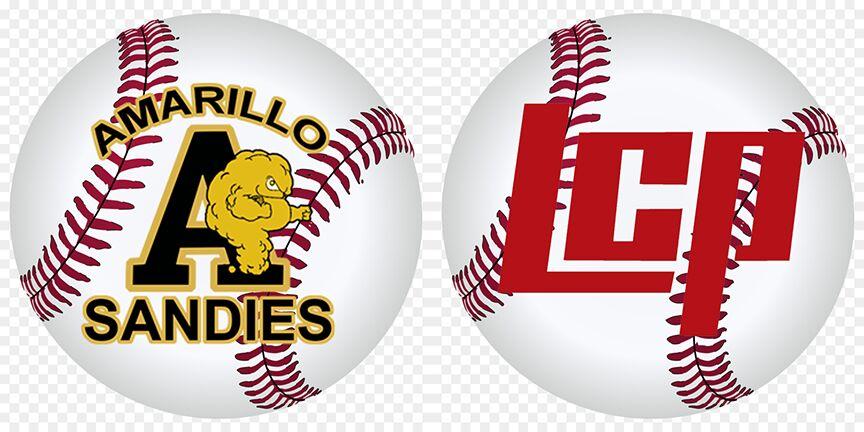 AMARILLO -- Bad days inevitably happen in baseball. Sometimes they stack on top of each other and a team has to figure out a way to fight out of a slump.
When those valleys coincide with the opponent elevating their game and the matchup happens to be at the most important point of the season, that's just not a good combination.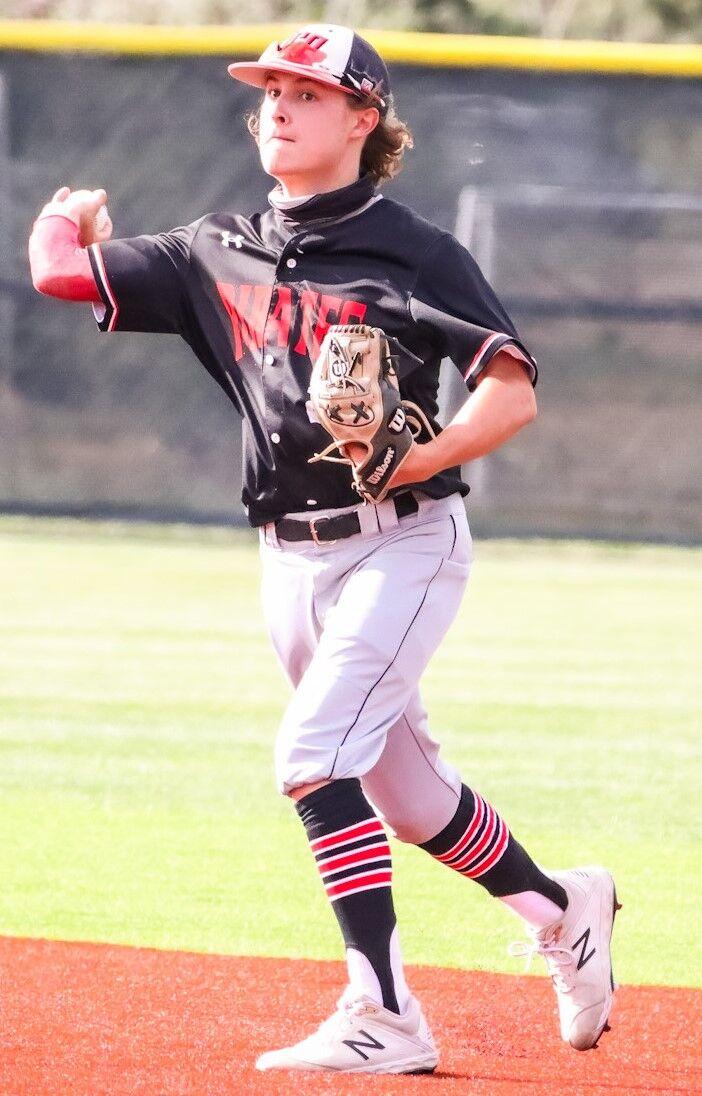 Lubbock-Cooper ran into an Amarillo High buzzsaw for a second straight day on Friday and when one chance to claw back after another eluded the Pirates, the clock struck midnight on a spectacular season.
The Sandies broke in front early for the second day in a row and never let LCP gain a foothold on the way to a 7-1 victory to sweep the best-of-three series.
The Pirates (30-6) finished with only five hits and couldn't string anything together most of the game on the way to consecutive losses for only the second time all season.
Cooper was 1-for-14 with runners on base and came up empty in eight at-bats with runner in scoring position. The Pirates' lone run came across in the 6th inning on pinch-hitter Trevor Browning's sacrifice fly.
"We were hitting the ball well, but we just got unlucky and balls weren't falling for us," said LCP second baseman Cade Bingham, who was 2-for-2. Kyler Jordan had two infield singles.
"And on the other side, they were hitting the ball as hard as anybody we've seen all year."
Added Pirates' coach Brad Wuensche, who guided his team to a No. 2 ranking this season, "We battled, we competed, and we hit the ball hard at times, but Amarillo came up with big plays to keep us from getting anything going. And when they swung the bats, they made the most of what they created."
Which started right off the bat.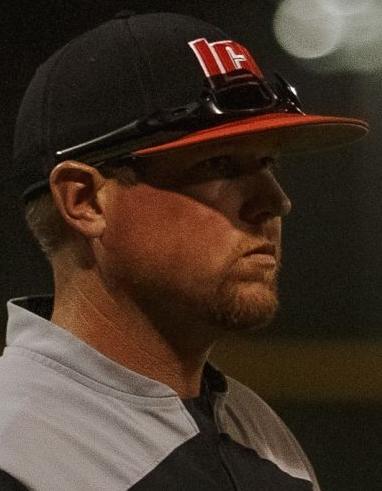 Sandies' leadoff man Jake Maynard plopped a leadoff triple in the first inning on a fly ball that twisted around the wind and dropped between LCP center fielder Josh Gibson and right fielder Cutter Douglas. The ball skirted behind both Pirates just far enough for Maynard to motor to third base.
Before Cooper starting pitcher Jude Cook had a chance to see if he could work around that, Maynard scored on a wild pitch for a 1-0 lead. Bryson Slaughter rammed a single to center field and batters later, Amarillo High catcher Cayden Phillips cranked the first offering he got out of the ballpark to left field for a 3-0 lead.
"There wasn't much of a chance to slow them down because it wasn't a grind-it-out thing," Wuensche said. "It was bam!
"We're more of a grind-it-out kind of team and that makes it hard to play from behind against a team like them. When you have to try to catch up and they have momentum that quickly, it's very hard to get it back from them."
Cook steered through 2 scoreless innings to keep Cooper in range, but Sandies' DH Jeff Johnston pummeled the first pitch of the 4th inning out of the ballpark and that re-opened the floodgates. A second run came in when LCP third baseman Holt Gibson threw wildly to first base on a sacrifice bunt and Maynard whacked a triple to left-center field to pad the lead to 6-0 and end Cook's day on the hill.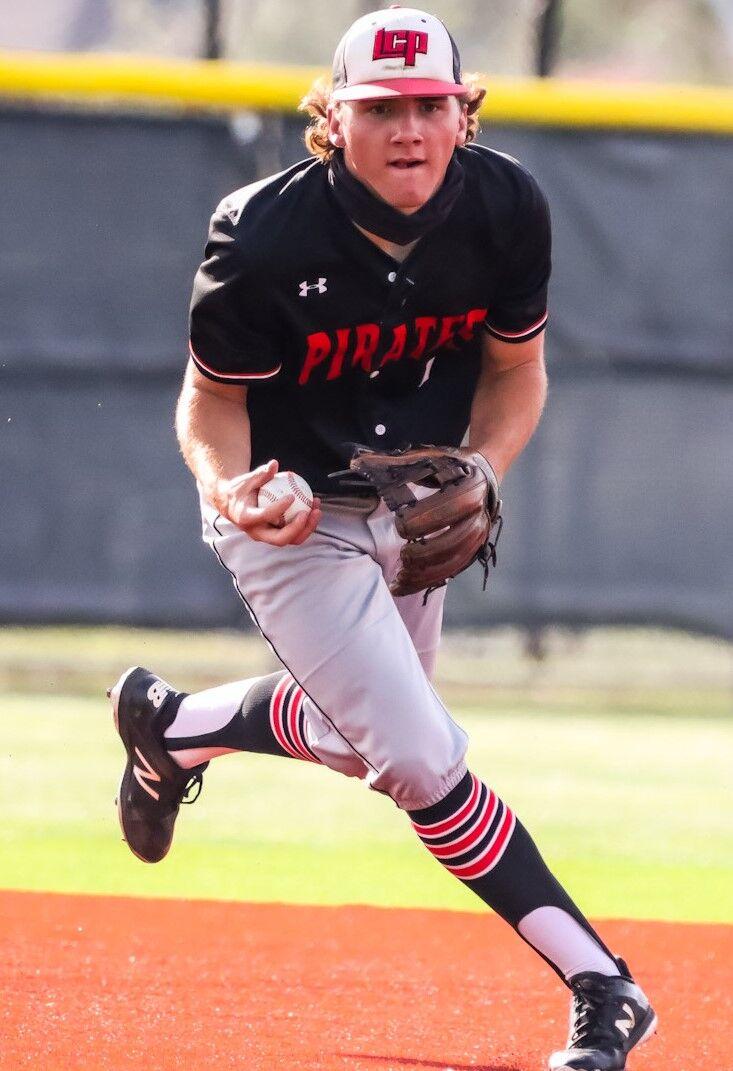 "It wasn't even that we played bad baseball for two days, but we did have a few bad innings, and that snowballed against team as good as Amarillo High is," Wuensche said. "
Added Gibson, "Their bats were hot and they got momentum in both games. It was hard for us to get out of that rut. We still competed our butts off, though, and that gave us a chance to come back. It just didn't happen."
Which was a primarily because of Sandies' starting pitcher Tristan Curless on Friday.
Cooper put its leadoff hitter on base in four of the six innings Curless threw, but he never flinched. The second hitter in those frames struck out three times and even when Teige Mitchell walked in the 6th after Jordan's infield hit, Curless locked back in and retired the next three hitters.
Only once did LCP have two hits in an inning -- the 4th, which ended when left fielder Will Maynard came up with a dazzling diving catch to rob Douglas of a hit that likely would've tallied two runs and close the gap to 3-2.
Johnston's home run came on the next pitched ball and the Pirates never recovered.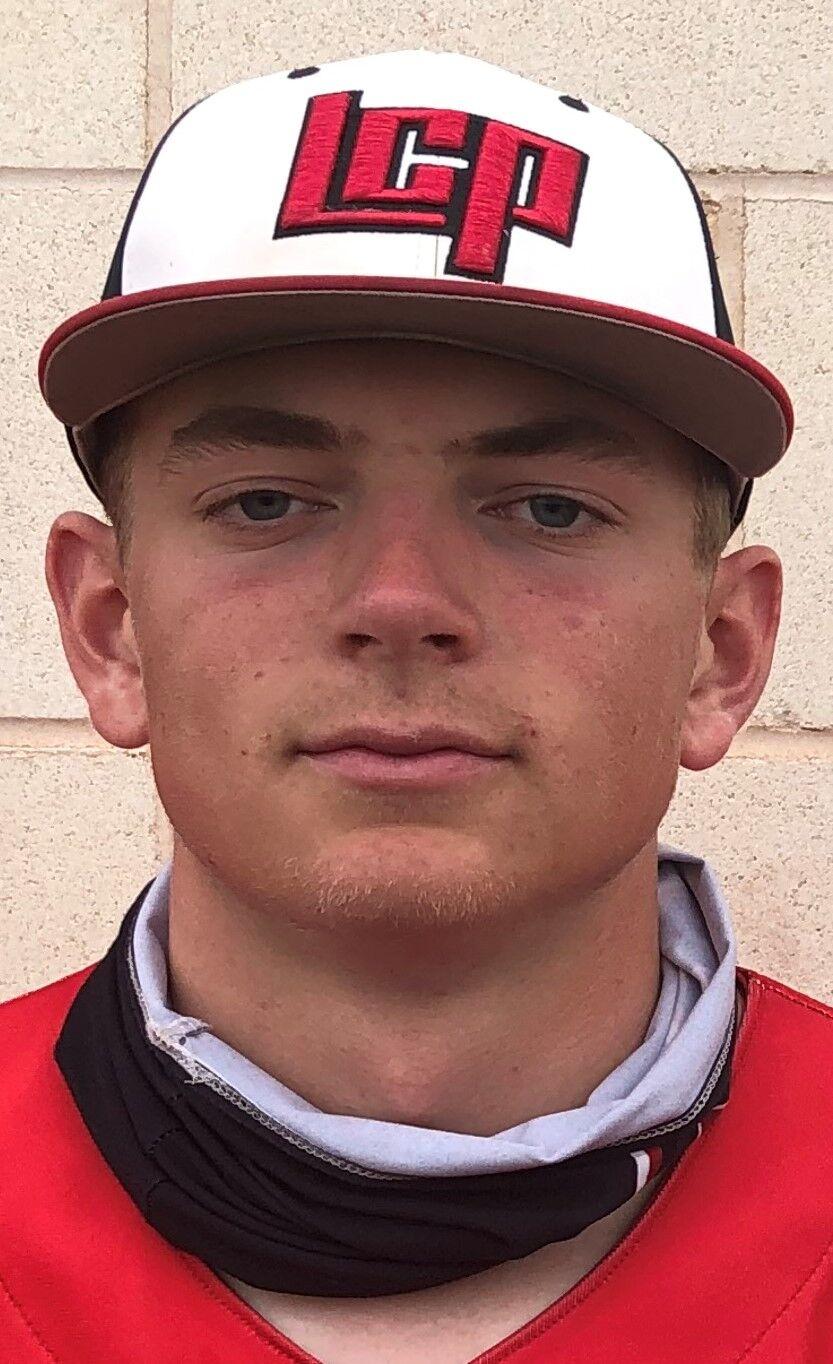 "Once they got those early runs, they built momentum and we needed to find a way to chip away, and we weren't able to do that," Bingham said.
Which closed the final chapter of a memorable season.
The Pirates barreled to the District 4-5A championship with a 15-0 mark, won 21 games in a row until this week and reached 30 victories for the first time since 2016.
A large crew of seniors departs, led by Bingham, Kaleb Scull and Browning, but a good chunk of juniors will be back to form a strong foundation in 2022 – Cook, Gibson, Jordan, Mitchell, Kyle Lewis, Michael Smosna and two pitchers who logged innings in the series opener vs. Amarillo High, Caden Cline and Will Qualia. Douglas was the lone sophomore starter.
"They've got a bunch of really good pieces coming back," Bingham said. "I think they're going to be even better than we were this season."
Added Gibson, "It's on us to keep that tradition alive. The seniors set a great example for us this season and we have to keep it going next season for our sophomores and the younger guys coming up."
-------------------------------------------------
CLASS 5A REGIONAL PLAYOFFS
At Sandie Field | Amarillo
AMARILLO HIGH 7, LUBBOCK-COOPER 1
LCP                000   001   0   --   1   5   2
Amarillo        300   400   x   --   7   7   0
Jude Cook, Holt Gibson (4) and Michael Smosna; Tristan Curless, Max Milligan (7), Jett Johnston (7) and Cayden Phillips. W -- Curless (8-1). L -- Cook (9-2). 3B: Amarillo High -- Jake Maynard 2. HR: Amarillo High -- Phillips (7), Jett Johnston (5). Records: LCP 30-6, Amarillo High 29-8.