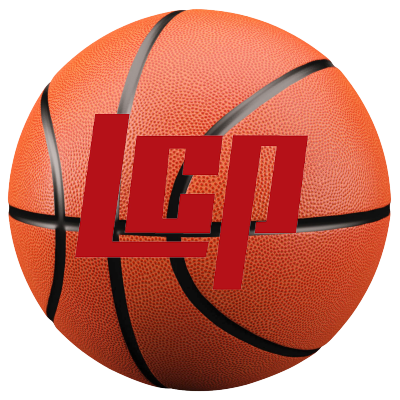 WOODROW -- Shots were there for the taking for Lubbock-Cooper early on Tuesday against Amarillo High in a battle of District 3-5A frontrunners.
Better yet, the Pirates were knocking down good looks and appeared to be poised to give the Sandies all they could handle.
Suddenly, though, things changed. Shots became harder to find and making them was even trickier.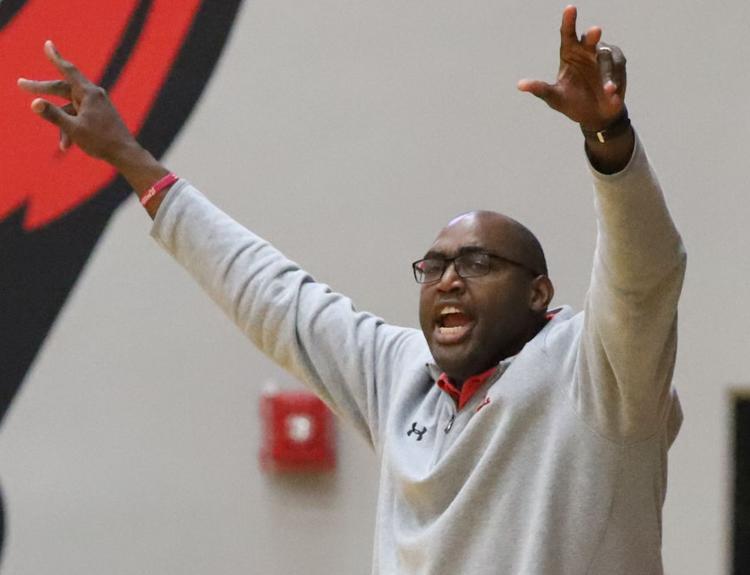 Stymied by the Amarillo High defense after the promising start, Cooper scored only 9 second-half points in a 48-31 loss -- the Pirates' second in a row during a brutal gauntlet against fellow playoff contenders.
LCP pounced ahead 11-7 in the game's opening stages, sparked by 4-of-6 shooting with three makes from outside the 3-point arc.
After that, though, the long and rangy Sandies slowed the pace of the game on both ends and grabbed control of the tempo.
"Amarillo High is a great team," first-year Pirate coach Will Flemons said matter-of-factly. "They did a lot of great things with their defense and took us out of everything we wanted to do. Then they started hitting some big shots and got on a roll."
Put in even simpler terms, Cooper (14-9, 5-2 district) abruptly went ice-cold and Sandies guard Chris Deas kept finding shots to fuel his team.
The Pirates' fast start fizzled as they made only 5-of-28 floor shots after Will Doherty scored on a nice post feed from Rylan Wilcox at the 3:26 juncture of the first period.
Meanwhile, Amarillo slowly dissected the LCP defense and often found a way to spring Deas open behind the arc and he delivered. The Sandies' sharpshooter cranked in 6 3-pointers in seven attempts on the way to a 20-point night.
And when Deas didn't like the shot he got, he deftly found an open teammate in the paint on the way to recording 6 assists.
Making matters worse, Amarillo (17-8, 7-0) extended several possessions with offensive rebounds which created more opportunities to wear the Pirates down.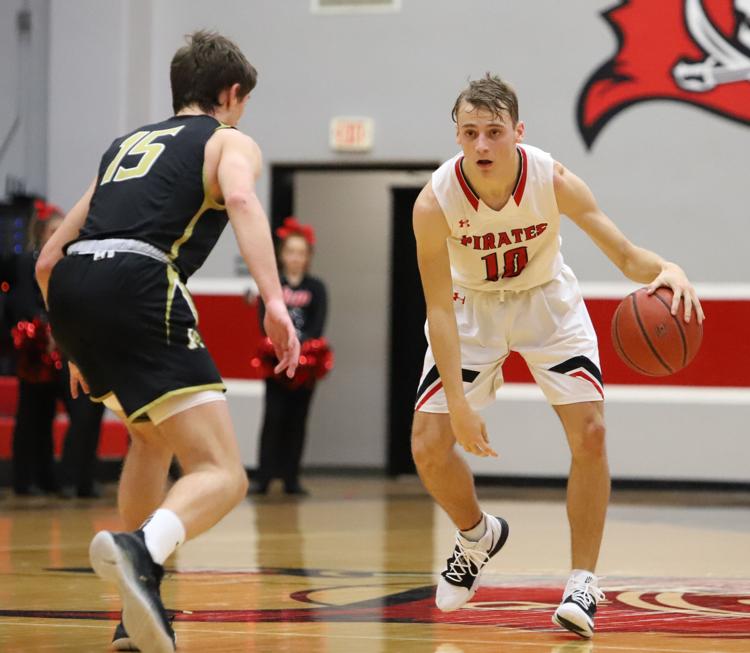 "When they slowed us down and were so methodical, we needed to limit the number of shots they were getting," said Wilcox, who led Cooper with 9 points.
"It hurt when we couldn't rebound and they got extra chances."
That combination proved to be the backbreaker early in the second half.
Already up 27-22 at halftime, the Sandies hit the Pirates with a 12-5 run and 8 of those points were the result of offensive rebounds that kept the ball on the Amarillo end of the floor -- including 3s by Brendan Hausen and Owen Boyett on a night when neither shot the ball particularly well.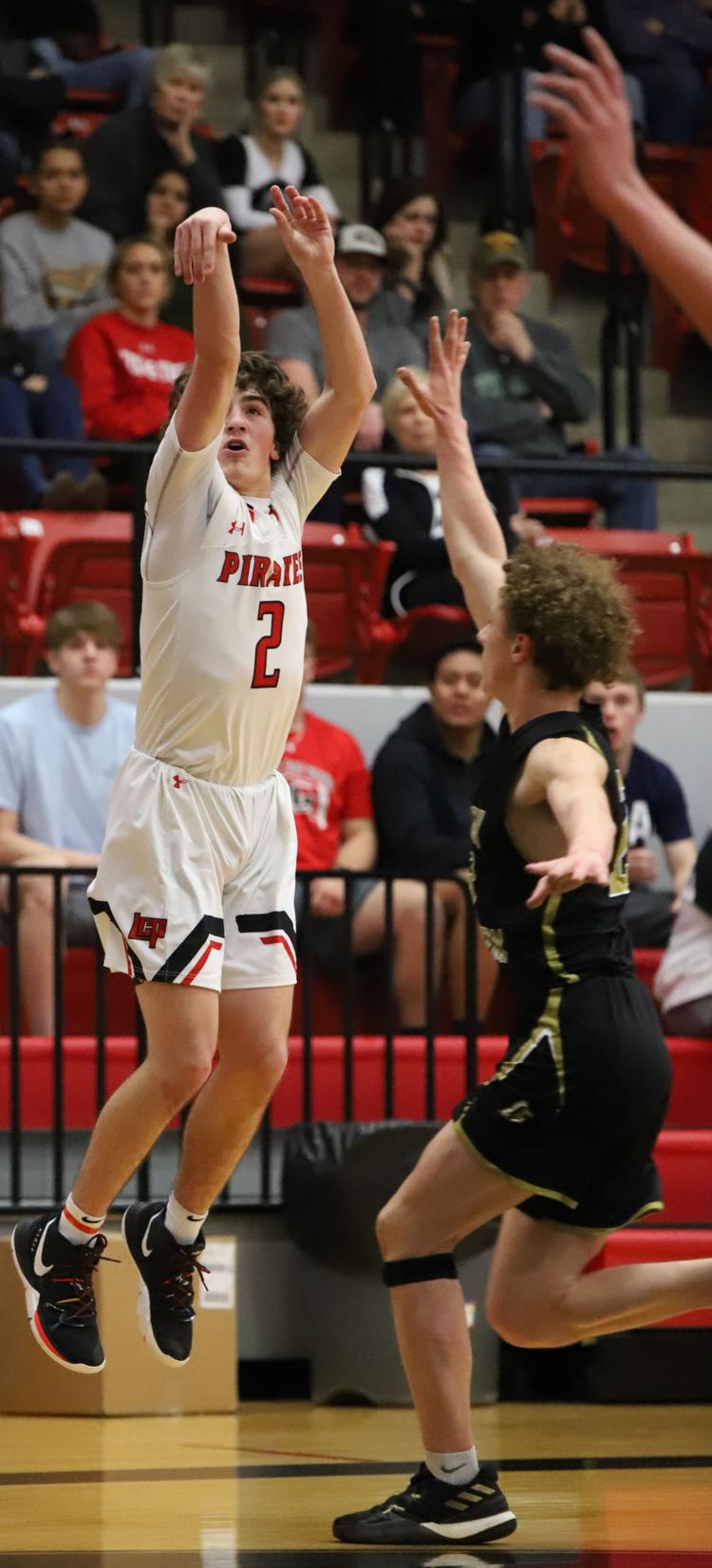 When LCP squandered its own second-chance look on a bad pass, Boyett came up with a steal and sprinted the other way for a fast-break layup that put the Sandies in front 39-27 with 3:34 to go in the third quarter.
"It drains you because you can't come up with a rebound and let them have another chance," Flemons said.
"When you don't take care of the little things, it comes back to bite you in the end."
The Pirates had two chances to trim the deficit after Boyett's layup with defensive stops and did manage to get within 39-29 on Bryan Elliott's dribble-drive. But Amarillo reserve Slade Simpson swished a trey as the third quarter ended – the Sandies' third of the quarter and one of 10 they buried in 18 attempts.
With a 42-29 cushion, Amarillo was content to take the air out of the ball in the final 8 minutes and when there was a shot to take, Deas obliged with his final two 3-point daggers.
Meanwhile, the Pirates shot 1-for-9 in the fourth quarter and coughed the ball four times in a row in one stretch.
The loss leaves LCP 0-2 in a brutal stretch, which continues Friday at Monterey. The Pirates and Plainsmen are tied for third place, so both meetings figure to have major playoff implications.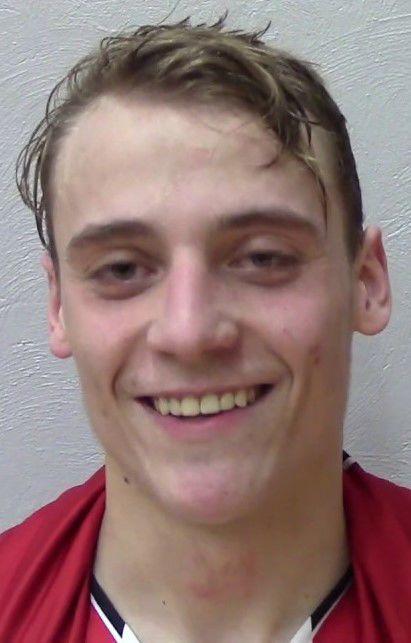 "We'll remember this game, but we have to put it behind us and come out with a new mindset and get ready to beat Monterey," Wilcox said. "We need to keep moving forward."
Tip-ins
The Sandies not only doubled up on the Pirates in field goals made (18-9), they also connected on more 3-pointers than Cooper did from anywhere on the court.

Amarillo's two best big men, Cade Hornecker and Demonte Woods, grappled with foul trouble the entire game, but the Pirates couldn't take advantage. Doherty attempted only four field goals, while Patrick Irish was fouled on his only try from the floor.

Deas did most of his damage in the second and third quarters with 12 points and four 3-pointers. Besides his hot hand, the other Sandies made only 12-of-35 from the floor. Hausen, a Texas Tech recruiting target, made only 2-of-9 field goals and finished with 5 points.
----------------------------------
AMARILLO HIGH 48, LUBBOCK-COOPER 31
Amarillo       14      13      15        6     --    48
Cooper         12      10       7         2     --    31
Amarillo (48) -- Owen Boyett 4-10 0-0 10, Brendan Hausen 2-9 0-0 5, Cade Hornecker 2-5 0-0 4, Chris Deas 6-7 2-2 20, Demonte Woods 2-4 0-0 4, Slade Simpson 1-1 0-0 3, Kenton Parker 1-3 0-0 2, Keldon Barbour 0-2 0-0 0. Totals 18-42 2-2 48.
Cooper (31) -- Kade Spears 1-6 2-2 4, Rylan Wilcox 3-7 0-0 9, Will Doherty 1-4 1-4 3, Patrick Irish 0-0 2-2 2, Matt Fiddler 2-10 0-0 6, Tate Truby 0-1 0-0 0, Bryan Elliott 1-3 0-0 2, Cody Sechrist 0-1 3-4 4, Carson Hill 0-1 0-0 0, Noah Hall 0-0 0-0 0. Totals 9-34 8-12 31.
3-point goals -- Amarillo 10-18 (Deas 6-7, Boyett 2-6, Simpson 1-1, Hausen 1-4); Cooper 5-13 (Wilcox 3-3, Fiddler 2-7, Spears 0-1, Hill 0-1, Truby 0-1). Total fouls -- Amarillo 15, Cooper 11. Fouled out -- None. Records: Amarillo 17-8, 7-0 District 3-5A; Cooper 14-9, 5-2. Up next: Coronado at Amarillo, 7:30 p.m. Friday; Cooper at Monterey, 7:30 p.m. Friday.