ABILENE -- Grapevine stepped out of character for a half Friday afternoon against Lubbock-Cooper in a Class 5A Division II regional playoff game, with an overreliance on its defense to keep the 4th-ranked Pirates within view.
Not a bad thing mind, you, Problem was, as good as the Mustangs' defense was for 24 minutes, Cooper's was head-and-shoulders better over the course of the full 48 -- which is its preferred method -- and that was problematic.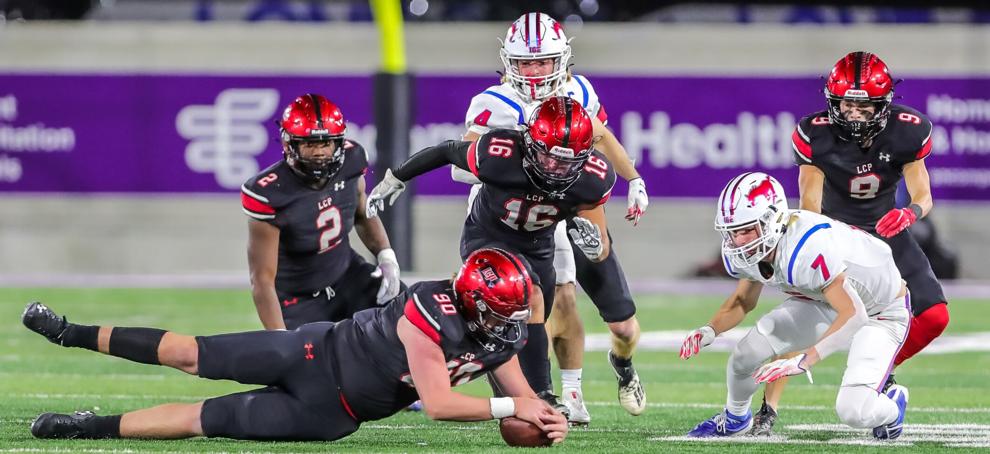 The Pirates are moving on to state quarterfinals after swamping Grapevine 27-7 at Anthony Field, spurred by a punishing ground attack and that defense – which survived an early shot across the bow then stifled the Mustangs the rest of the day.
LCP (12-1) will tangle with Wichita Falls Rider (12-1) at 7 p.m. next Friday back at ACU – the second meeting this season between the District 3-5A rivals and the eighth matchup in the last four seasons.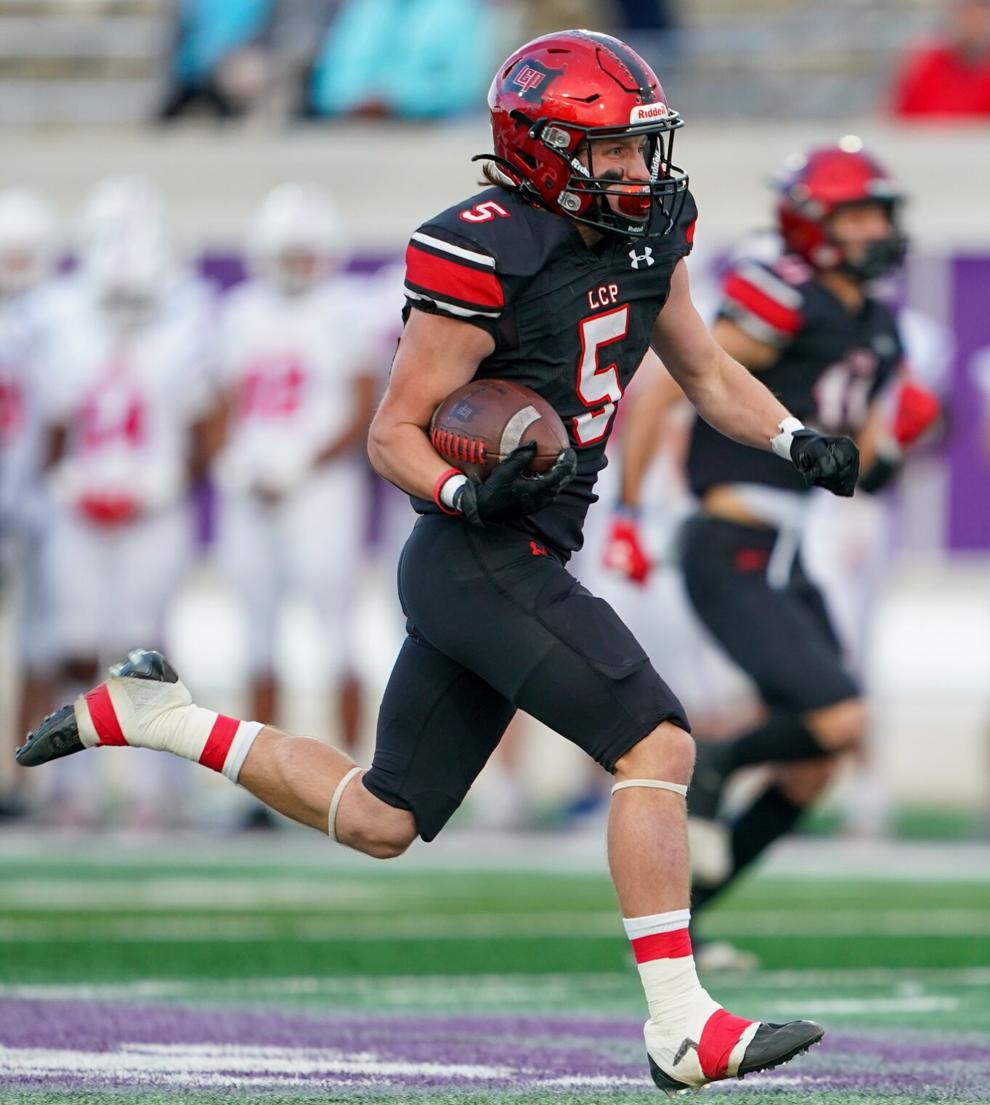 To set up the latest highly anticipated showdown, the Pirates hung up two first-quarter touchdowns then pounded away at Grapevine on the ground in the second half for a pair of scores that created all the breathing room needed.
Meanwhile, after a game-tying 62-yard TD drive in the opening frame, the Mustangs generated only 151 more yards the rest of the day and never took a second-half snap in the red zone. Grapevine lost three fumbles and quarterback Colt Mercer got sacked 6 times and was running for his life on just about every snap he dared to try and find an open receiver.
Cooper's preferred method on offense revolved around letting its offensive line blow holes open for Judge Thomason and Kaden Chambers, especially after halftime.
Thomason bolted 73 yards for a touchdown on the first snap of the game, zig-zagged 21 yards to the end zone on a third-down play in the third frame and racked up a career-best 204 yards. When he needed a break, Chambers was just as effective with 54 yards and a score -- his 1-yard TD in the fourth quarter extended the lead to 27-7.
"That first play set a huge tone for us," LCP center Keegan Wehrman said. "We always strive to come out fast, and on that first play seeing Judge score was a great feeling.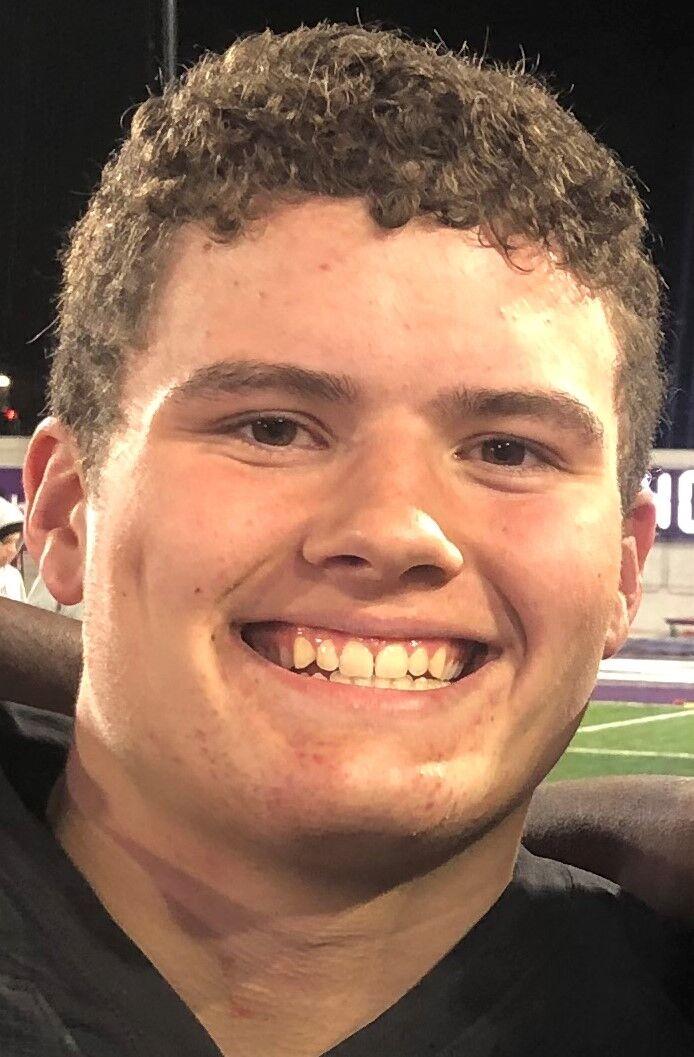 "Once we got going, we asked the coaches to just put us in base in the second half and let us run the ball down their throats."
Wish granted, and that was bad news for the Mustangs (9-4), especially when they encountered more turnover woes.
Down just 14-7 at halftime, Grapevine was moving downfield with a pair of first downs after the third-quarter kickoff – the second on a roughing-the-punter infraction on LCP. But on the first play after that,  Parker Polk was fighting for extra yards after a dump pass when Kobie McKinzie brought the wood to knock the ball loose and Tim Haynes scrambled to cover it.
Six plays later -- right when it seemed like LCP's offense had bogged down -- Thomason took an inside counter play up the gut, bounced off two Mustang defenders and rambled in for a score.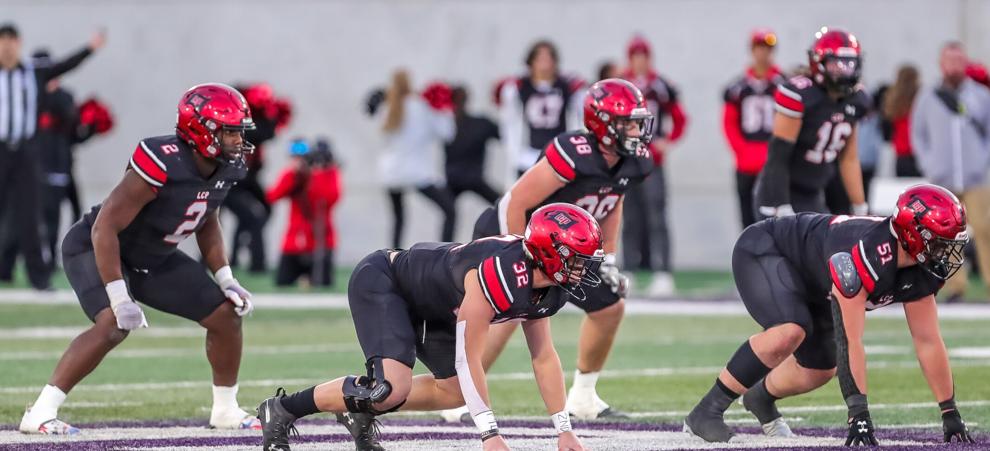 Grapevine moved the ball on each of its final three series, but it was like LCP was a cat playing with a trapped mouse. Every time the Mustangs were poised to generate some momentum, the Pirates came up with a sack, a penalty stalled a drive or Mercer was harangued into throwing the ball when or where he didn't want to.
Even after a 42-yard pass play to Sammy Kelley, the Mustangs' longest gain of the day, five of the next snaps went for either no gain or negative yards on a series that died after the 13th play after an 18-yard pickup on fourth-and-24.
The Pirates answered that missed opportunity with their best drive of the game: 87 yards on 10 plays that gobbled up 5:04. Holt Gibson cleared out some breathing room with a nice 14-yard strike to Sam Marcinkowski on a play-action waggle pass, Thomason carved out 37 yards then passed the baton to Chambers, who covered the last 21.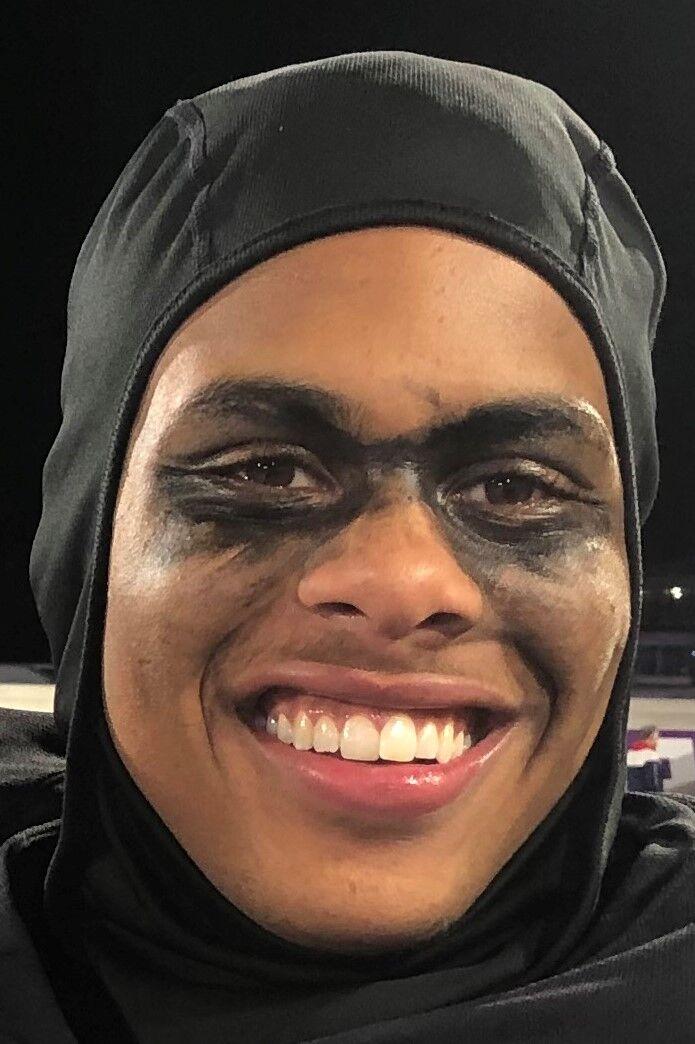 Grapevine got as deep as the Cooper 22-yard-line on the ensuing possession by converting twice on fourth down. But Mercer was rattled into two incompletions, TB Richardson and Landen Dorris dropped him for a 6-yard loss on third down and his fourth-down throw fell to the turf to snuff out the Mustangs' last-gasp chance.
"We were pretty good, but we could've been better," Richardson said. "Our offense was giving us their all, so we knew we had to play great, too. We just like to play smashmouth football and hit them again and again and again."
It was that level of physicality -- bone-jarring hits that rendered running back Caleb Texada tentative -- combined with lock-down coverage in the secondary that gave Cooper as stout a defensive performance as it has turned in all season.
Mercer managed to throw for 202 yards, but 48 came on three completions on the first series, 42 on the hookup to Kelley and 18 on the desperate fourth-down play. He managed only 94 yards on his 16 other connections. Texada produced only one gain longer than 6 yards and it resulted in a lost fumble.
"We've got all confidence in the world in our defense to always play great, but that performance was pretty remarkable," Cooper coach Chip Darden said. "We knew they could give us problems with big plays, and we never really let them get going with those."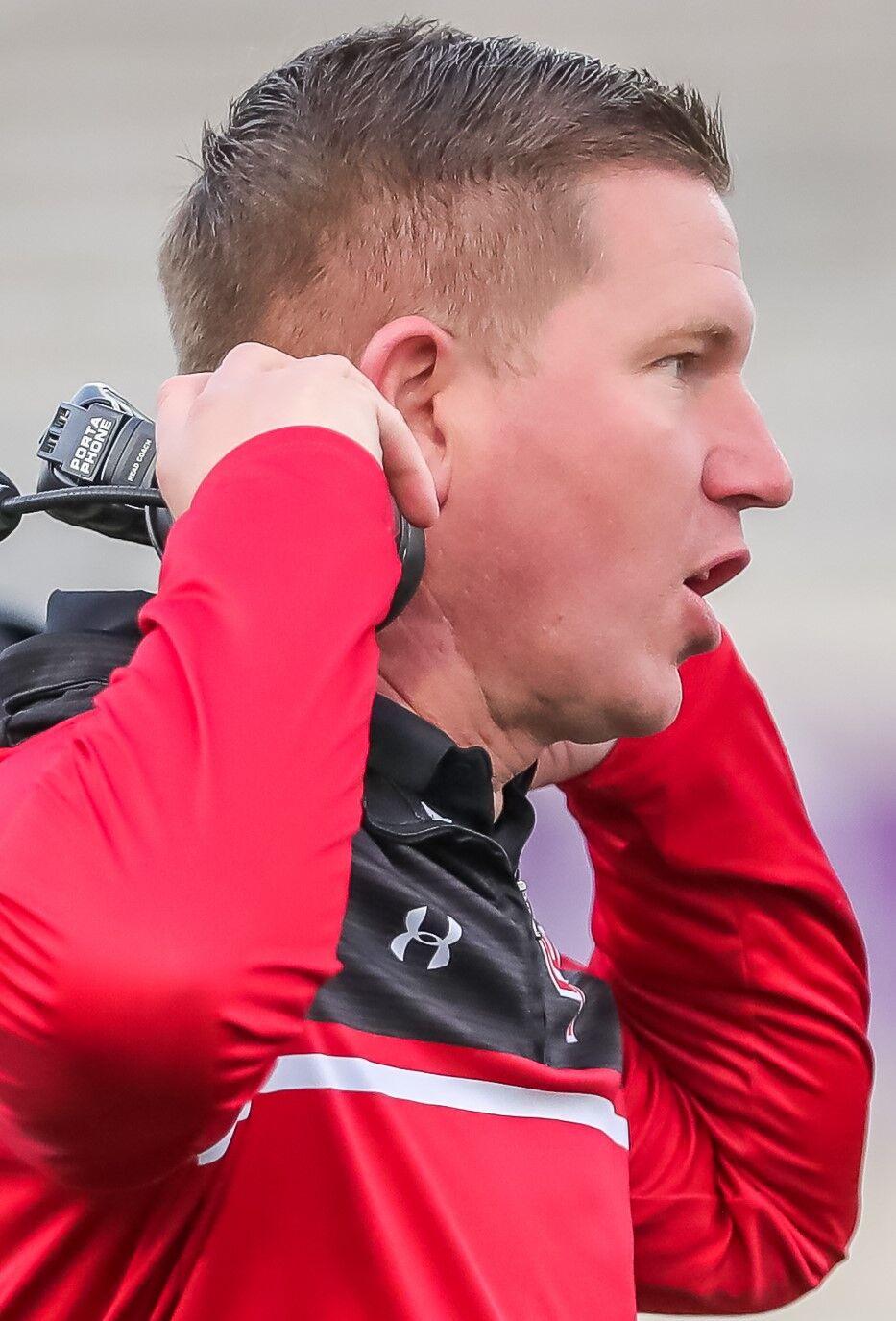 Now the attention shifts to Rider, again.
Cooper owns four straight regular-season wins against the Raiders, including a 20-12 decision on Oct. 15 in Wichita Falls. But Rider has won two of the three playoff matchups.
Neither team will be working with a blank canvas to get ready for the other, which puts intangibles and execution at a huge premium.
"We know what they do, and we know how good a team they are," Wehrman said. "We just have to play our style of ball."
Added Darden, "Every game with them is a physical fight. The advantages we have are going to be there, but so will their advantages. It's always a fun week getting ready for them because these are two talented teams that are going to play at a high level."
------------------------------------
CLASS 5A DIVISION II
Regional playoff
At Anthony Field | Abilene
LUBBOCK-COOPER 27, GRAPEVINE 7
Grapevine       7      0      0      0      --     7
Cooper           14    0      7      6      --     27
LCP -- Judge Thomason 73 run (Teagen Vann kick)
GRA -- Kaden Cook 7 pass from Colt Mercer (JD Rice kick)
LCP -- Cooper Morris 13 pass from Holt Gibson (Vann kick)
LCP -- Thomason 21 run (Vann kick)
LCP -- Kaden Chambers 1 run (kick failed)
TEAM STATISTICS
                                GRA                LCP
First downs             14                    20
Rushes-yards          29-11               38-247
Passing yards         202                  121
Total yards               213                  368
Passes                      25-42-0           9-16-2
Fumbles-lost            3-3                   2-0
Punts-Avg.                3-41.7              3-31.0
Penalties-yards        7-60                 8-85
INDIVIDUAL STATISTICS
Rushing: Grapevine -- Caleb Texada 17-42, Victor De La Cruz 2-4, Andrew Via 1-1, Colt Mercer 9-(-36); LCP -- Judge Thomason 23-204, Kaden Chambers 12-54, team 3-(minus) 11.
Passing: Grapevine -- Mercer 25-42-0 202 yards; LCP -- Holt Gibson 9-16-2 121 yards
Receiving: Grapevine -- Andrew Via 5-71, Sammy Kelley 1-42, Texada 6-33, Kaden Cook 3-19, Parker Polk 5-15, CJ Holmes 1-21, Hank Miller 4-11; LCP -- Cooper Morris 5-64, Brady Barnett 1-40, Sam Marcinkowski 1-14, Hayden Brooks 1-3, Judge Thomason 1-0.
Records: Grapevine 9-4, Lubbock-Cooper 12-1
Up next: Class 5A Division II state quarterfinals – Lubbock-Cooper vs. Wichita Falls Rider, 7 p.m. Dec. 7 at Anthony Field (ACU) in Abilene.