DIMMITT -- Third time was a charm for Lubbock-Cooper.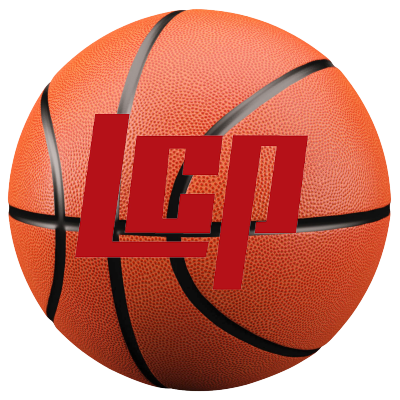 Twice beaten by Plainview in close games during the regular season, the Lady Pirates grabbed control late in the third quarter Friday in a District 3-5A tiebreaker and sprinted away from the Lady Bulldogs for a 49-31 triumph.
Coupled with a victory against Palo Duro on Thursday, Cooper secured the No. 3 seed from tough-as-nails District 3-5A.
The Lady Pirates (19-17) will take on Wichita Falls Rider (27-4) at 7 p.m. Tuesday at Hardin Simmons University in Abilene in the bi-district round.
Getting to that point required more grit in the first half when the Lady Bulldogs (21-10) stood toe-to-toe with Cooper and a strong finish.
A team effort made that recipe work as five LCP players scored at least 7 points, led by Catalina Corte with 11 and Calyn Dallas with 10. Those two combined for five of the Lady Pirates' seven 3-pointers. Hannah Zientek was huge in the first quarter with 8 points.
Cooper slowly built a cushion for three quarters to take a 31-25 lead into the final 8 minutes. Once the last period arrived, the Lady Pirates sprinted to the finish line by outscoring Plainview 18-6.
District 3-5A tiebreaker | Game 2
LUBBOCK-COOPER 49, PLAINVIEW 31
Cooper         6   9   16   18   --   49
Plainview     5   8   12     6   --   31
Cooper (49) -- Calyn Dallas 10, Catalina Cortez 11, Avrie Douglas 7, Mary Catherine Cook 2, Maddie Heinrich 9, Autumn Moore 2, Hannah Zientek 8.
Plainview (31) -- Aaliyah Rogers 2, Emily Sigala 3, Katy Long 6, Osen Ellis 6, Aspin Miller 6, Kylie Bennett 8.
3-point goals -- Cooper 7 (Cortez 3, Dallas 2, Douglas, Heinrich); Plainview 4 (Miller 2, Bennett 1, Sigala 1). Total fouls -- Cooper 7, Plainview 10. Records: Cooper 19-17, Plainview 21-10. Up next: Class 5A bi-district playoffs -- Cooper vs. Wichita Falls Rider, 7 p.m. Tuesday at Hardin Simmons University.