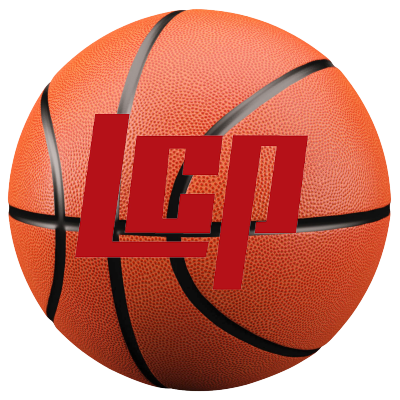 WOODROW -- There are obvious pitfalls to having a young team, and Lubbock-Cooper has encountered its fair share of those in an up-and-down season.
The flip side is that sometimes a young team can be carefree and loose enough to not understand how good the opponent is. And in District 3-5A, that's not a bad trait to lean on.
The Lady Pirates tangled with the cream of the district crop on Tuesday, and until the final 3 minutes, not a whole heck of a lot separated the two teams.
Top-ranked Amarillo High found a hot hand late to pull away for a 76-62 victory, but it took a late surge to reach the finish line.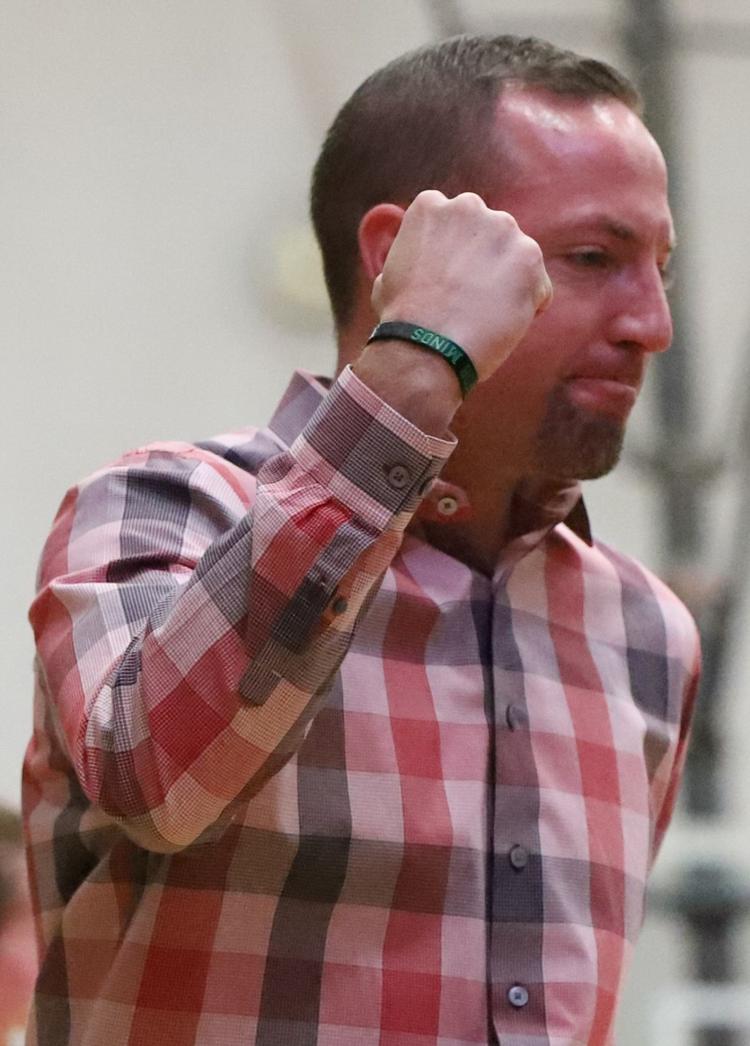 As tough as the setback was for Cooper, finding a silver lining didn't require an in-depth search.
"The way we battled, I was super proud of our girls," LCP coach Kyle Lovorn said.
"What we were doing with our game plan was working. We stuck to it in the second half. In the last few minutes, we made some bad decisions with the basketball, but we were in the game the whole time."
More specifically, the Lady Pirates (12-15, 4-5 district) stared the Lady Sandies in the eye deep into the game after a third-quarter burst erased a deficit that grew to nine points in the second quarter.
Avrie Douglas pumped in a 3-pointer in the first minute of the third quarter to trim a 37-30 lead to 37-33 and Madi Heinrich pulled Cooper closer with a nice hustle play that led to a follow shot.
Hannah Zientek scored in transition and Autumn Moore knocked down a shot from the pain on an inbounds play that knotted the score 39-39 with 4:15 to go in the third quarter.
For the rest of the period, the teams swung away like two heavyweights with Douglas, Calyn Dallas and Mary Catherine Cook each hitting key shots for the Lady Pirates.
Douglas banked in a 3-pointer from 25 feet as the third quarter ended to square the score, 52-52, and give the Lady Pirates a jolt of momentum.
That jolt disappeared quickly.
Amarillo's Rachel Haase buried a 3 from the left corner to put her team back in front and Cooper turned the ball over at the other end. Zayla Tinner scored on a strong drive through the lane for a 57-52 lead that put the Lady Pirates in an uphill climb.
Cooper kept plugging away and closed the gap to two points twice on a pair of free throws from Moore and Zientek, the second set with 3:03 to go.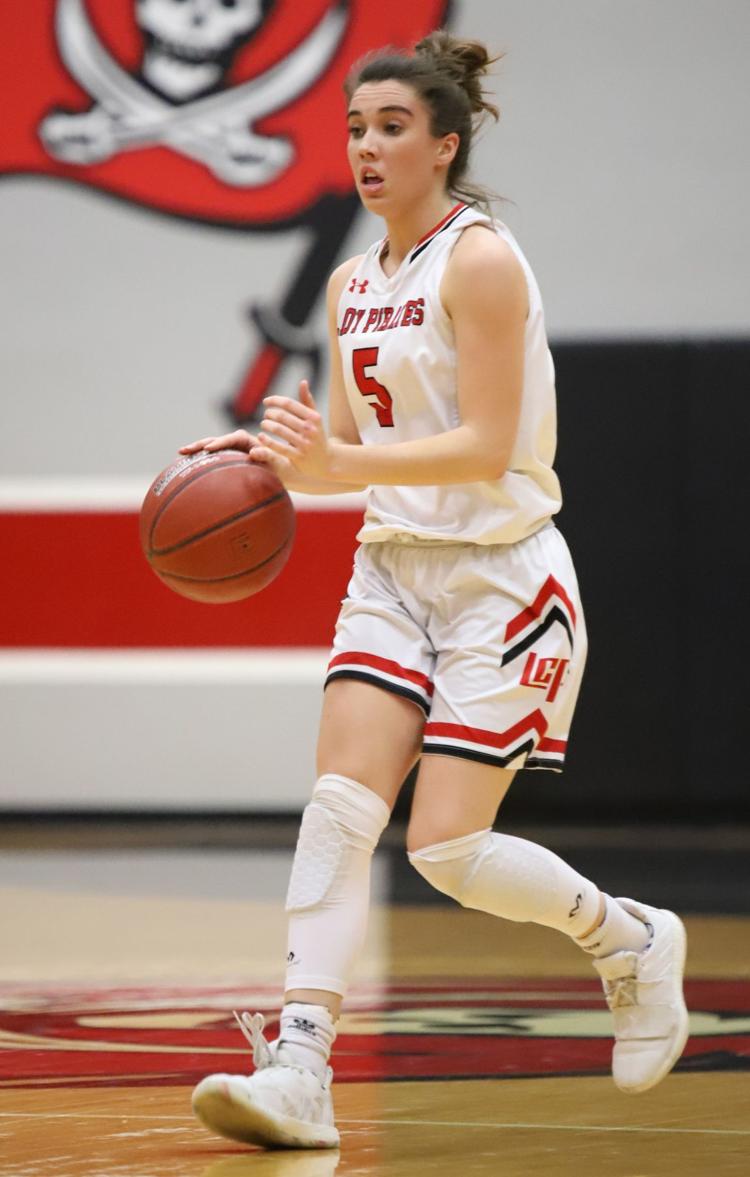 Before the Lady Pirates could make Amarillo (25-2, 9-0) any more uncomfortable, the Lady Sandies' state championship pedigree kicked in.
Briley Barnes hit a follow shot and Haase jacked in back-to-back 3s -- all in a 40-second spurt -- and the lead ballooned to 68-58.
Following Zientek's two foul shots, LCP endured five empty offensive trips in its last seven with three turnovers and two missed shots.
"Any time you make mistakes, Amarillo is the kind of team that it's going to exploit it; that's why they're the No. 1 team in the state," Lovorn said. "We're still young and we're going to make young mistakes and the important thing is to learn from them."
The learning curve stays treacherous to close out the week when Cooper heads to Monterey, which handed the Lady Pirates a 68-63 loss in early December.
"I expect these girls to come back to practice and keep busting their tails because that's what they've done all season," Lovorn said.
"They want to keep getting better and the Monterey game is our next chance to do that."
AMARILLO HIGH 76, LUBBOCK-COOPER 62
Amarillo          18    19    15    24      --     76
Cooper            20    10    22    10      --     62
Amarillo (76) -- Rachel Haase 5-9 0-0 13, Gracie Bentley 0-3 2-2 2, Briley Barnes 2-7 4-6 8, Ansleigh Westlake 2-5 0-0 6, Zayla Tinner 6-12 5-6 18, Zerhyia Aokuso 2-2 0-0 4, Abby Rodriguez 0-2 0-0 0, Amala Chiles 4-7 1-2 9, Kaylee Self 1-1 3-3 6, Daisha Johnson 2-2 3-3 7, McKenzie Smith 1-1 1-2 3, Aubrie Rankin 0-0 0-0 0. Totals 25-51 19-24 76.
Cooper (62) -- Catalina Cortez 2-4 4-4 8, Avrie Douglas 5-12 5-8 17, Madi Heinrich 1-5 2-3 4, Autumn Moore 2-8 2-2 8, Hannah Zientek 2-3 3-4 8, Niyah Thompson 0-0 1-2 1, Calyn Dallas 3-6 0-0 7, Mary Catherine Cook 3-5 7-11 13. Totals 18-43 24-34 62.
3-point goals -- Amarillo 7-19 (Haase 3-5 Bentley 0-2, Barnes 0-3, Westlake 2-5, Tinner 1-1, Rodriguez 0-1, Chiles 0-1, Self 1-1); Cooper 4-12 (Douglas 2-2, Heinrich 0-2, Moore 0-4, Zientek 1-1, Dallas 1-2, Cook 0-1). Fouled out -- Zientek. Records: Amarillo 25-2, 9-0 District 3-5A; Cooper 12-15, 4-5. Up next: Coronado at Amarillo High, 6 p.m.; Cooper at Monterey, 6 p.m. Friday.