Changing landscapes are nothing new in high school sports. Graduation tends to shake things up, emerging young stars join the mix and add a breath of fresh air and occasionally a high-profile player transferring from one successful program to another can tilt the axis.
All the above will be part of an already tantalizing narrative when the 2021-22 season gets rolling in Lubbock in the fall, and a major new plot twist emerged this week.
Following a season of rehabilitation from a knee injury that wiped out her entire junior season, Adlee Blacklock is on the move.
A two-year starter on TAPPS Class 4A state championship teams for Trinity Christian, Blacklock will play her final prep campaign at budding UIL Class 5A powerhouse Lubbock-Cooper.
An Oregon State commitment, Blacklock is arguably the best returning player in the Hub City and she is set to blend in with one of the deepest and most loaded 5A rosters in the state.
With the Lady Pirates, Blacklock joins a crew featuring three full-time starters from a team that reached the 5A state semifinals for the first time in program history last March -- Catalina Cortez, Calyn Dallas and Bella Sipowicz. Hannah Zientek, Carrisa Cortez and Tori Thompson all played major roles as well.
LCP lost 2021 HubCityPreps.com Player of the Year Avrie Douglas and first-teamer Autumn Moore to graduation, so Blacklock's arrival is a welcome addition.
"It's super exciting for me and my family," said Blacklock, who grew up in the LCP school district after her family moved to Lubbock from the Dallas/Fort Worth Metroplex. "It's like a homecoming. When we moved to Lubbock, Cooper was where I made a lot of friends that I have known most of my life. I kept in touch with a lot of them and have a lot of connections there. I have known the Cortezes for as long as I've been playing basketball in Lubbock. We've basically grown up and experienced life together.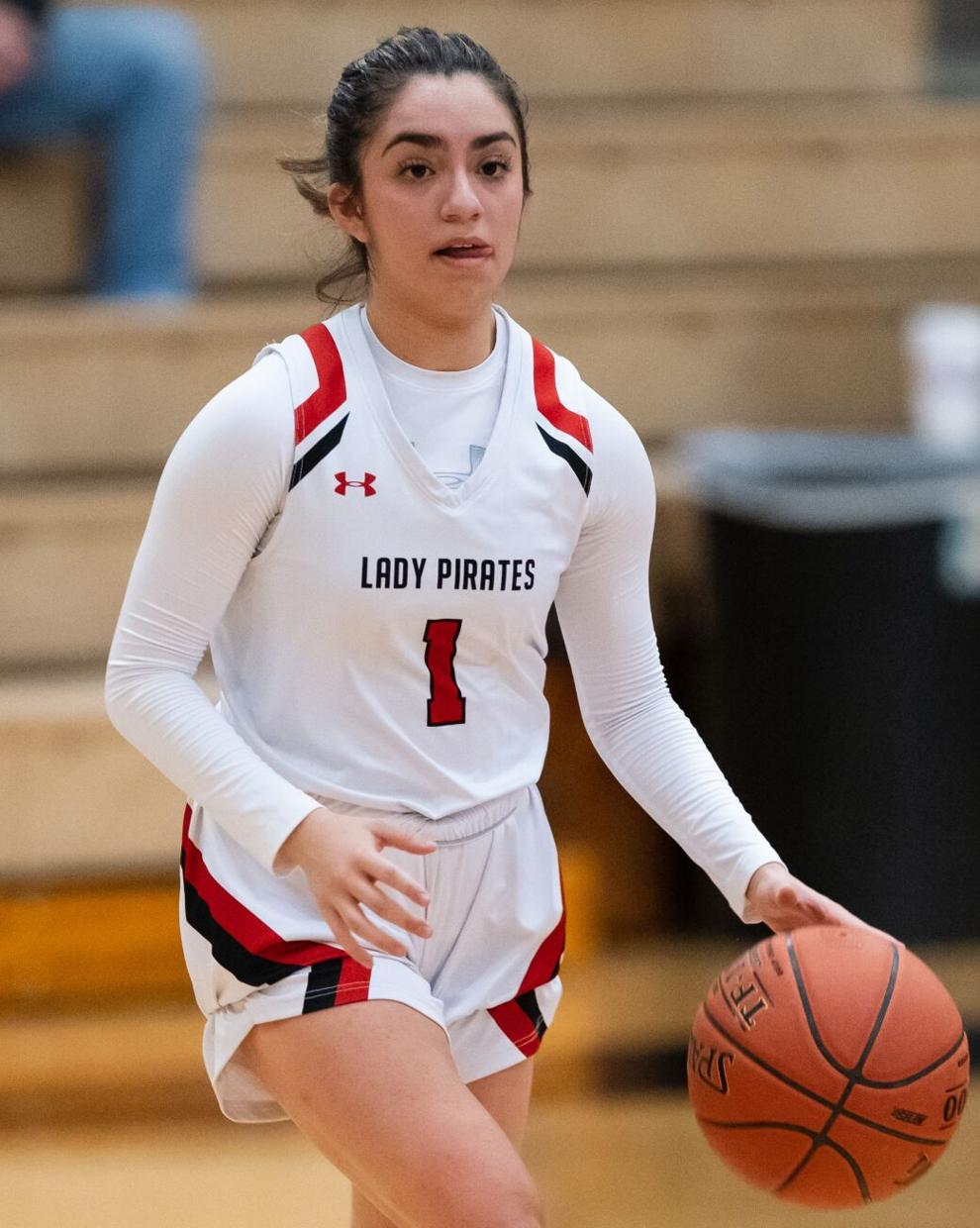 "It's exactly how things are supposed to be -- I get to finish out my senior year with Catalina. We have been ride-or-die with each other since we were little. I'm super excited to reunite for one last hurrah. I really think it's going to be something special."
Especially if Blacklock is back to the top-shelf form that caught the attention of just about every power-five college program in the country before she was old enough to have a driver's license.
As a sophomore at Trinity, Blacklock generated 21.3 points and 6.7 rebounds a game and contributed 86 assists, 44 steals and 43 blocked shots to earn HubCityPreps.com TAPPS Player of the Year honors.
Blacklock was a major cog in the Lady Lions' late-season surge on the way to the 2020 state championship with a magnificent postseason, including a 50-point outburst in a regional final then 20 points and 11 rebounds vs. Lubbock Christian in the state semifinals.
The whirlwind that followed that crowning moment included a mission trip to South America that ended abruptly when the COVID-19 pandemic seized the U.S. She and her Trinity classmates got back home just in time for the world to screech to a halt.
True to her competitive nature, Blacklock made the most of that unexpected obstacle by turning a suddenly extended offseason into a proving ground.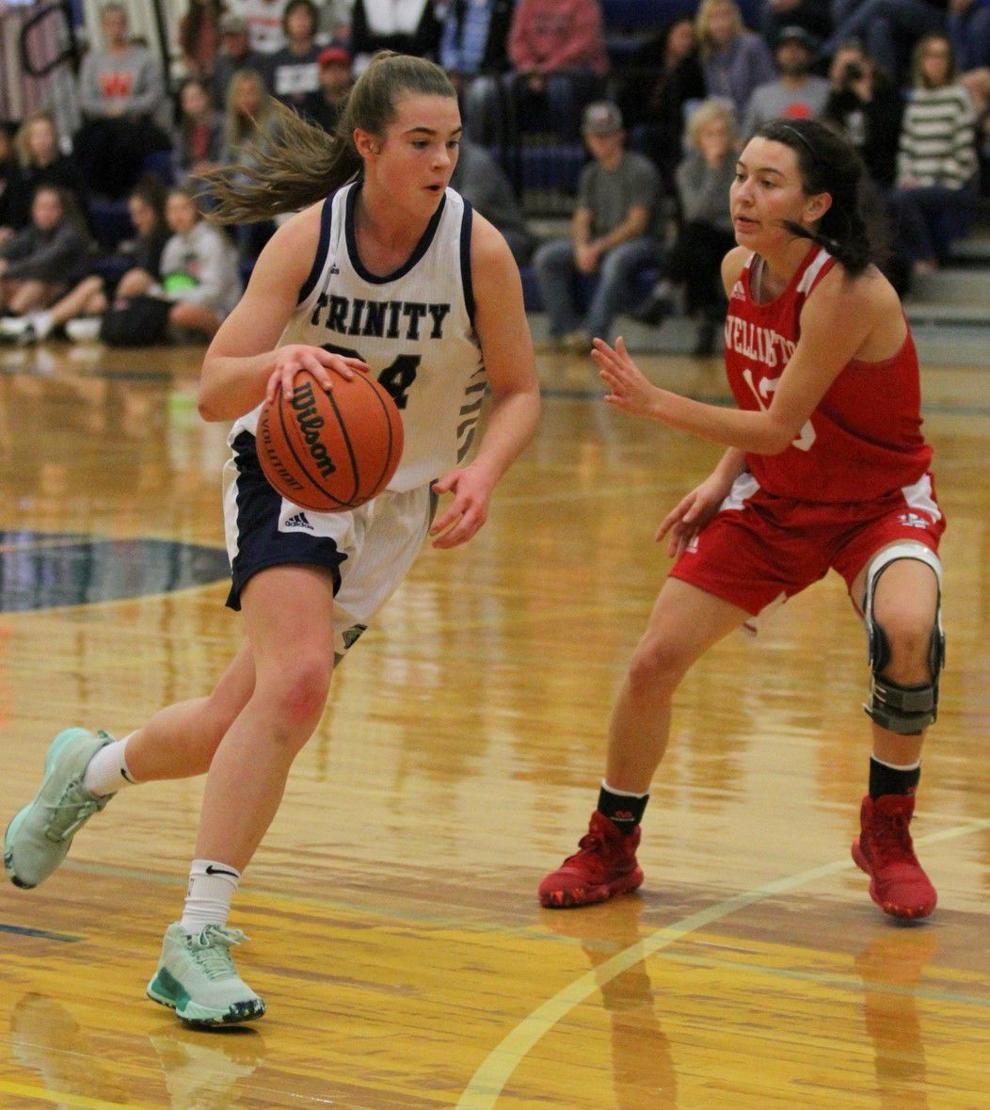 With in-school attendance out and Lubbock in shutdown mode, Blacklock formed a plan to keep getting better, one workout at a time. In a full-sized basketball gym in the family backyard, she toiled away, whether it was solo or intense on-court matchups with her two younger brothers and sometimes her father Jason.
"I knew I was going to be at home most of the time, so I figured that was a chance to show how good is separated from great," she said in the interview last summer. "With all that time on my hands, I was able to put in a lot of work. I did a lot of stuff on my own and went out to the court with my dad and brothers as much as I could."
Fate intervened last summer, though, just as Blacklock's hard work was starting to manifest. On July 6, 2020 – her mom Ashlee's birthday – Adlee spun off a screen and awkwardly collapsed to the court. The diagnosis a few days later was what every basketball player fears: A torn anterior cruciate ligament.
After surgery last Aug. 14, the notion of a return for her junior season was quickly eliminated and for the first time since she was 4 years old, Adlee didn't have a season to fuel her competitive juices.
So Blacklock shifted gears mentally and spent the season in a combination advisor/cheerleader role for her Trinity teammates, formulating scouting reports as an earlier-than-expected trial run for a future coaching career.
The Lady Lions traveled a bumpy road without their star, but still got to the TAPPS 4A state semifinals before a loss to Lubbock Christian ended the season.
As soon as last school year ended, Blacklock headed to the Dallas area where she began a tough final push to get ready. She worked with trainers at the Arlington Orthopedic Training Institute with a daily regimen of agility work built around a challenging circuit of exercises meant to push and test the rebuilt knee, followed by plenty of afternoon work on her jump shot – one of her strongest tools.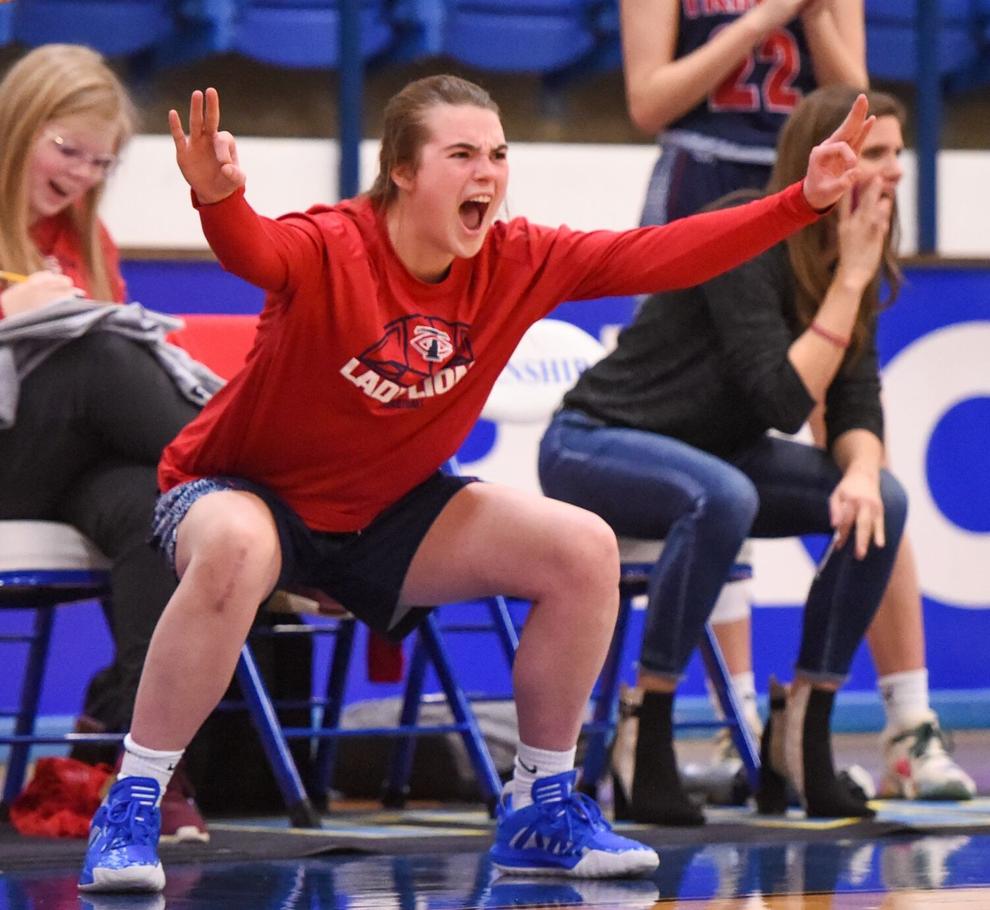 Once a week, Blacklock went through a grinding process based on blood flow restriction (BFR), a grueling workout that stretched her to the limits physically and mentally.
"I was doing a lot of stuff that pushed my knee until it was fatigued with the idea of getting me ready for in-game situations," Blacklock said. "It was all pretty intense, but the BFR was the hardest part. They put a machine on my leg that restricted the blood flow to almost none and I had to work out for 15 minutes. It was a tough physical workout, but it was more of a test of my mental toughness. I kept a trash can next to me in case I had to puke. It definitely let me know how much I want to be back because I had to go to a place where I was motivated to work as hard as I can."
Throughout her arduous road to recovery, a return to the court has never been far from Blacklock's mind. She got a handful of minutes for the Team Lex Breeze last week in a tournament but stepped back from playing more because she won't officially be cleared until mid-August.
On the horizon, though, is Blacklock's first step back in a high-intensity setting.
"I'm so ready to get back out there and compete," Blacklock said. "I realized that I was kind of babying my knee a little bit, but I know I have to be able to play with no fear. I want to confidently show everyone how hard I worked to get back where I was before."
That drive to be the best will be a valuable tool when she dons the LCP jersey.
With a taste of success already in place, the goals won't change for Blacklock, but the next and last chance to put the finishing touches on one of the best prep careers in recent city history will unfold with a new program.
"I set really high standards for myself at a young age," Blacklock said last summer right before the knee injury. "From the time I was playing in my parents' basement on carpet, I was re-enacting my team winning a state championship or winning a national championship in college. Those have been my goals for as long as I can remember, and I want to achieve them."
----------------------------------------
Randy Rosetta is the publisher of HubCityPreps.com
Contact him at HubCityPreps.com or (806) 407-0188.
Follow on Twitter | @HubCityPrepsLBK & @RandyRosetta