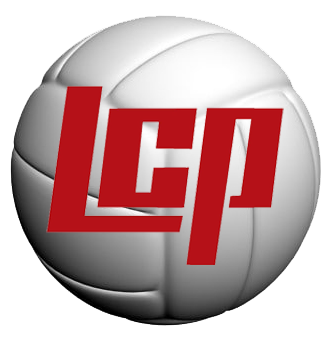 One down, and from all indications, there could be a lot more to come for Lubbock-Cooper.
Without drama replaced mostly by thorough domination, the Lady Pirates began the 2020 playoffs on Saturday by writing a new chapter in program history.
Fueled by quick starts in each set and a blood-in-the-water mentality, LCP blazed past Plainview in three sets in a Class 5A bi-district playoff match at The Rip Griffin Center, snapping a three-year losing streak in the first round. The Lady Pirates never trailed on the way to 25-11, 25-19 and 25-12 victories.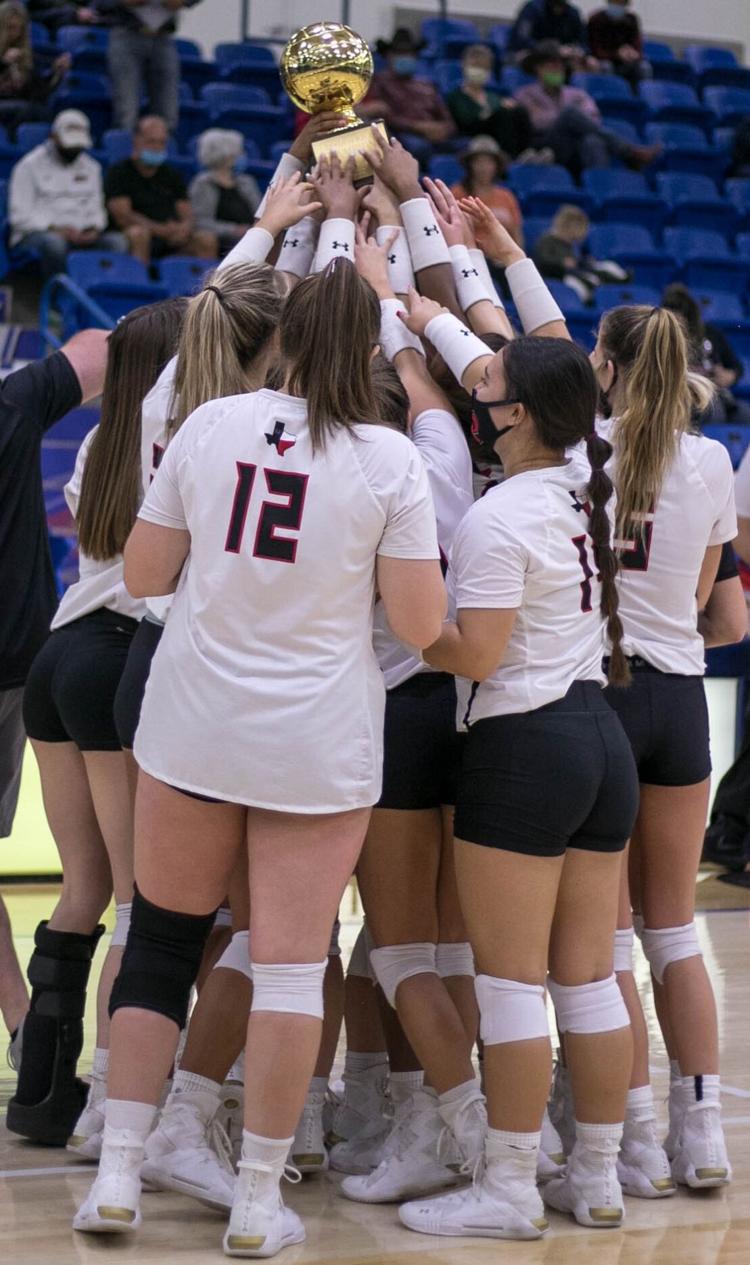 The new chapter was constructed by familiar faces who had yet to experience postseason success and they didn't mute their satisfaction with their newfound achievement.
"It just feels like there's a huge relief," senior Tatum Farmer with an ear-to-ear smile that showed no signs of fading. "We worked so hard to get to this point. … We just wanted to work hard and play our best."
Whether Saturday was the Lady Pirates at their best will play out as the postseason unfolds, but it was hard to find a whole lot of flaws.
Cooper (17-6) bolted out of the chute for big leads in each set and that seemed to sap the energy from the Lady Bulldogs.
A huge depth advantage was quickly evident, so after Farmer and Kaitlyn Mayo came out aggressive and got LCP rolling, the next wave of Lady Pirate players came in and kept things steady while also carving out some playoff experience for themselves.
When Plainview (15-18) reached down for some fight, clawing within 14-10 in the second set with a 5-0 burst, the Lady Pirates stayed calm and weathered the charge. Farmer and Mayo ended Lady Bulldog runs with kills and when D'Leah Hill followed their lead with another momentum-halting spike, LCP extended its lead back to 23-14, which was plenty of cushion.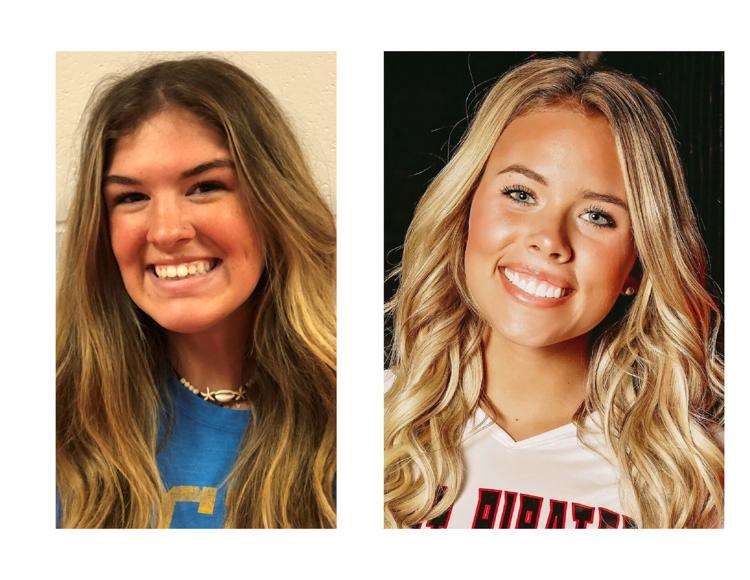 "They were really trying to pick on our outside and serve-receive, which was smart because that's where we struggled, but we responded very well by staying aggressive at the net," said Mayo, who matched Farmer with a team-high 9 kills. Hill chimed in with 5.
That aggression was present most of the match, but especially when Plainview staged the extended rally in the middle set.
For a senior-led LCP team that has kept the focus on that elusive playoff victory all season long, there was no reason for panic. Just stronger motivation to find the needed resolve.
"When they started coming back, I looked over at (Lady Pirate coach Karli Morrison) and said 'We need to put the ball down,'" Farmer said. "We were not going to let them catch up to us. We weren't going to fall apart. We were going to do everything in our power to put the ball down or get a block or do something to get momentum back on our side."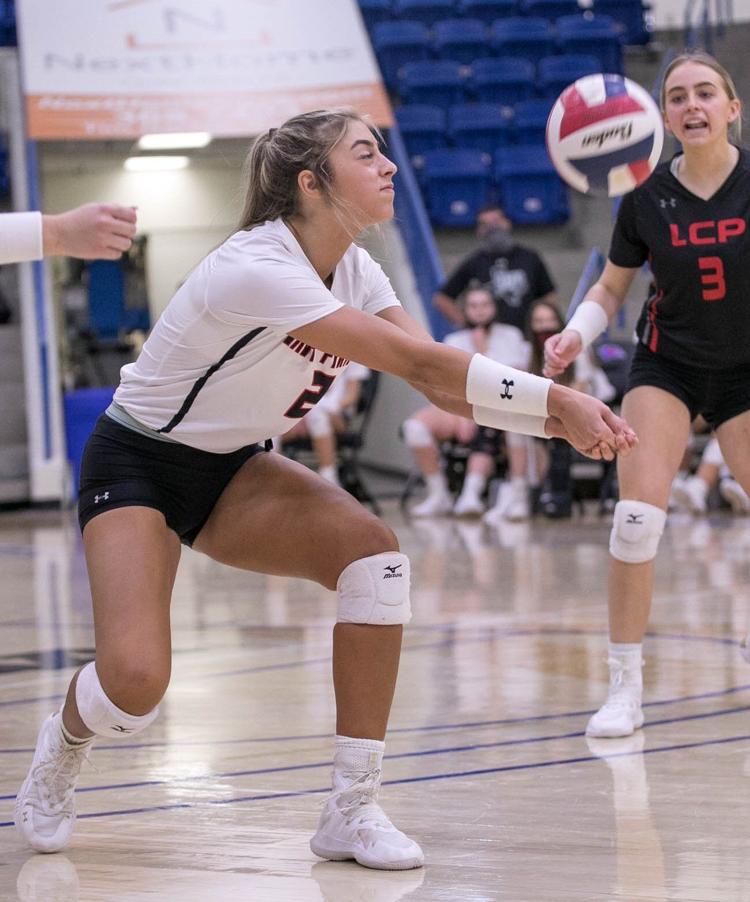 That mission accomplished with the close-call second set, LCP removed all doubt in the third.
Triggered by the front line, the Lady Pirates hit the Lady Bulldogs with a 10-0 haymaker. Farmer, Hill and Hope Douglass each notched 2 kills in the opening salvo that culminated with McKeely Underwood's ace. Even after Plainview stopped the bleeding, LCP was relentless with 4-to-5 point responses each time the Lady Bulldogs scored a point.
"Coach K told us before we went out for the third set to not let up and to keep out foot on the gas," Farmer said.
There was no hint of a let-up and Morrison even got a chance to give one of her young players – one of the many who figure to benefit from however long the playoff run lasts – a chance to step on the court in a meaningful situation.
D'Mya Hill has missed most of the season recuperating from a knee injury suffered at the end of last season. She entered with LCP up 21-7 in the last set after back-to-back aces from Sydney Payton and promptly delivered a tomahawk spike to spark a final burst. Hill added 2 more kills before the set and match ended on a Plainview service error.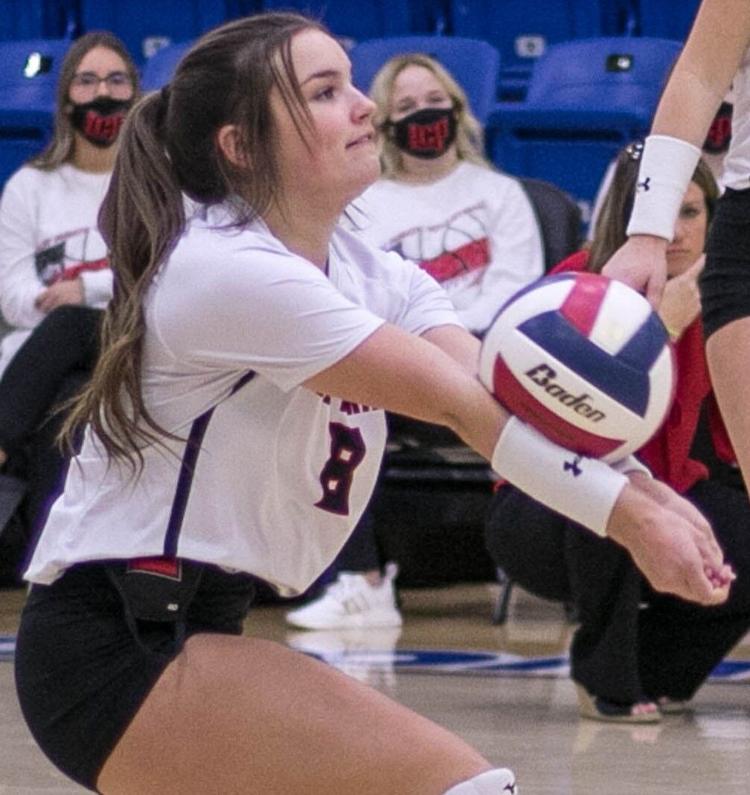 A bit of an anticlimactic finish, but nowhere close to unappreciated. Not for this Lady Pirate crew that is strongly bent on climbing as high as they can.
Underwood led Cooper with 21 assists, with Amanda Kell supplying 12. Kate Siegel was -- as usual -- the heart of the Lady Pirate defense with 23 digs.
"We worked out butts off since the end of last season," Mayo said. "We've had the gold ball sitting at our practice every single day as motivation and that really pushed us and now we know it's rightfully ours."
Added Farmer, "We're ready to get to the next round and willing to do whatever it takes to get another gold ball."
That next step is an area playoff match vs. El Paso High at 3 p.m. Monday at Fort Stockton High School. The Lady Tigers advanced by topping Canutillo, 25-14, 25-17, 25-15.
---------------------------------------
Randy Rosetta is the editor & publisher
Contact him at HubCityPreps@gmail.com
or (806) 407-0188.
@HubCityPrepsLBK | @RandyRosetta