Long-term goals and high school athletes don't often co-exist all that well.
So the notion of a bunch of teenagers completely buying in a few years ago when Shane Stephen stepped in as the Lubbock High football coach was on shaky footing from the get-go.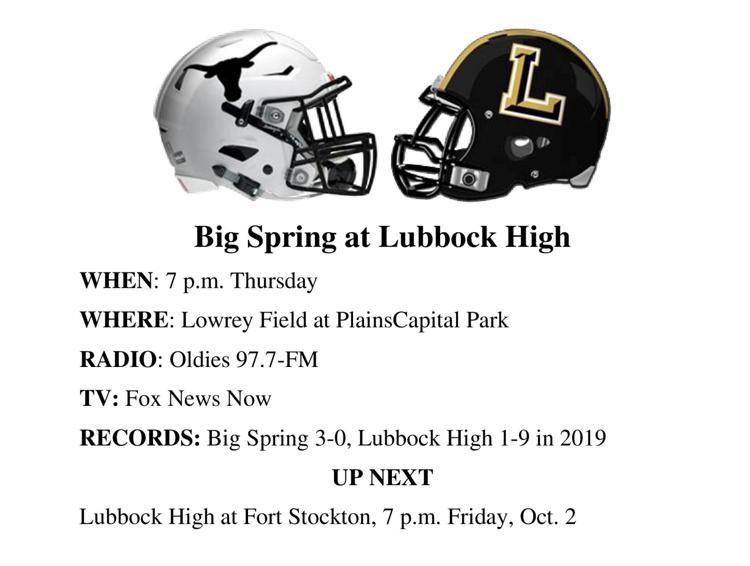 Stephen has remained true to his message, a core group of Westerners who are now seniors found a way to stay the course and the time has arrived to see if those two concepts can mesh on the football field.
Lubbock High entertains Big Spring in a 2020 season opener shuffled and shifted because of the COVID-10 pandemic. This is the Westerners' first game, but the fourth for the Steers -- a Class 4A program that was allowed to play earlier under UIL rules.
In Stephen's first two seasons, LHS has slogged through 1-9 campaigns. No matter how that is spun, it hasn't been a lot of fun, but Stephen and his coaches have worked hard to keep young players engaged and together.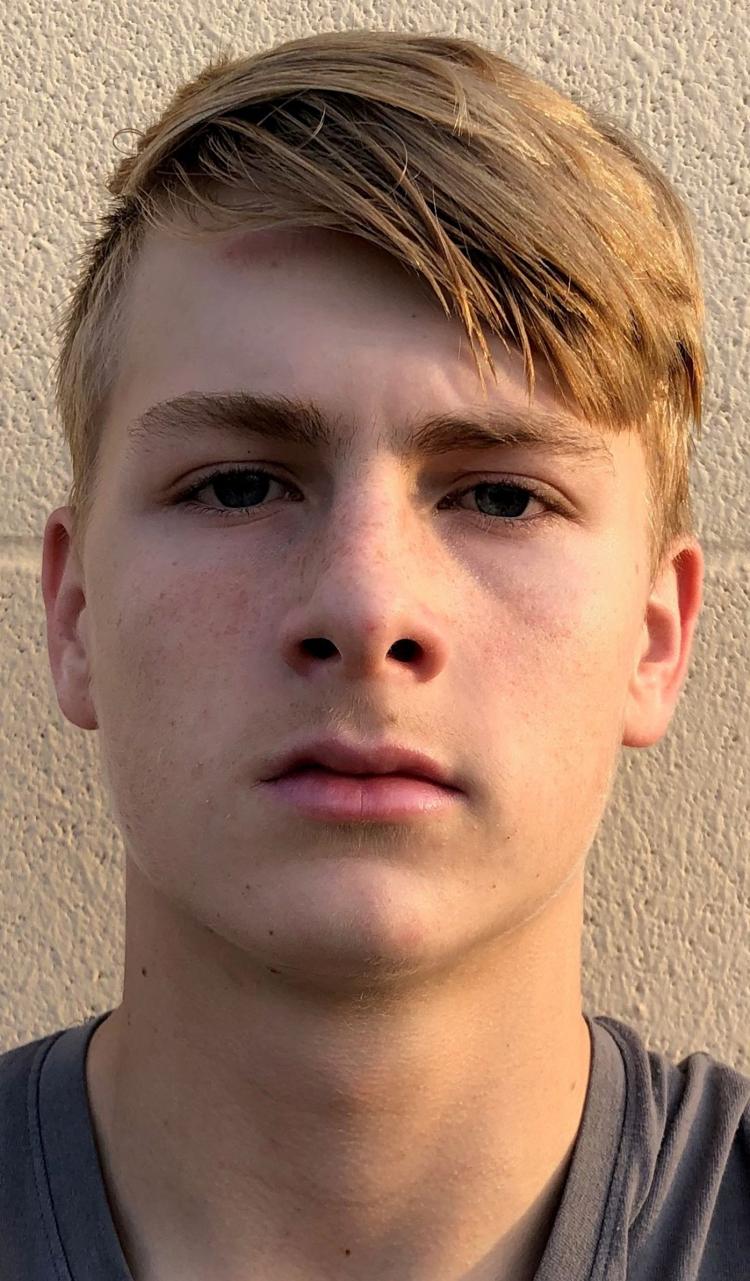 Those young guys are now the heart of the senior class and there is a sense that this season could be different than what they have endured so far.
"We have a chemistry that is just way better than it was before," said quarterback Brandon Smith, one of those seniors. "After all the hard work we've put in, everybody is on the same page and ready to do their part to make us better. The bond is stronger than it's ever been and that's special."
Whatever improvements Lubbock High can lean on will be welcome. A year ago, the lone victory was against Lamesa on a night when the Westerner offense clicked as well as it did all season with 415 total yards.
Smith passed for a season-best 255 and 5 touchdowns and there was plenty of reason for optimism moving forward.
Only things never got better, and in fact went the other direction. Just once the rest of the season did LHS play within single digits of a foe on the way to going 0-6 in District 3-5A Division I.
Attrition started to wear the Westerners down with several key players forced into starting on both sides of the ball. The end result was a final month of the season when Lubbock High allowed 49 points or more each week and never had a chance to compete.
That leaves plenty of opportunity to improve and the personnel back is cause for optimism. Besides Smith, sophomore running back Keith Ramirez (619 rushing yards) and senior receiver Noe Tijerina (48 catches for 609 yard) are back. Darin Mendez came on down the stretch and snared 15 passes for 220 yards and a pair of scores.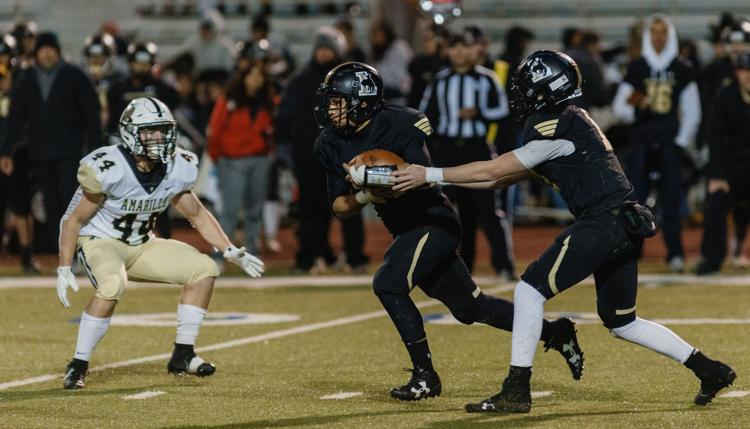 "Last year, we had some really good receivers, but they weren't always on the same page," Smith said. "That's different now. Everybody knows what we're trying to do."
The emergence of Ramirez last fall in his freshman campaign is something to build on as well. A sturdy 5-foot-10 and 220 pounds, Ramirez showed no hesitation against varsity defenses last season and has a year of physical growth under his belt.
"Keith is a great running back and the way he came in and played as freshman was big," Smith said. "He was already pretty big and now he's had a year to grow. He's going to be a big part of our offense because he gives us a chance to do a lot of different things."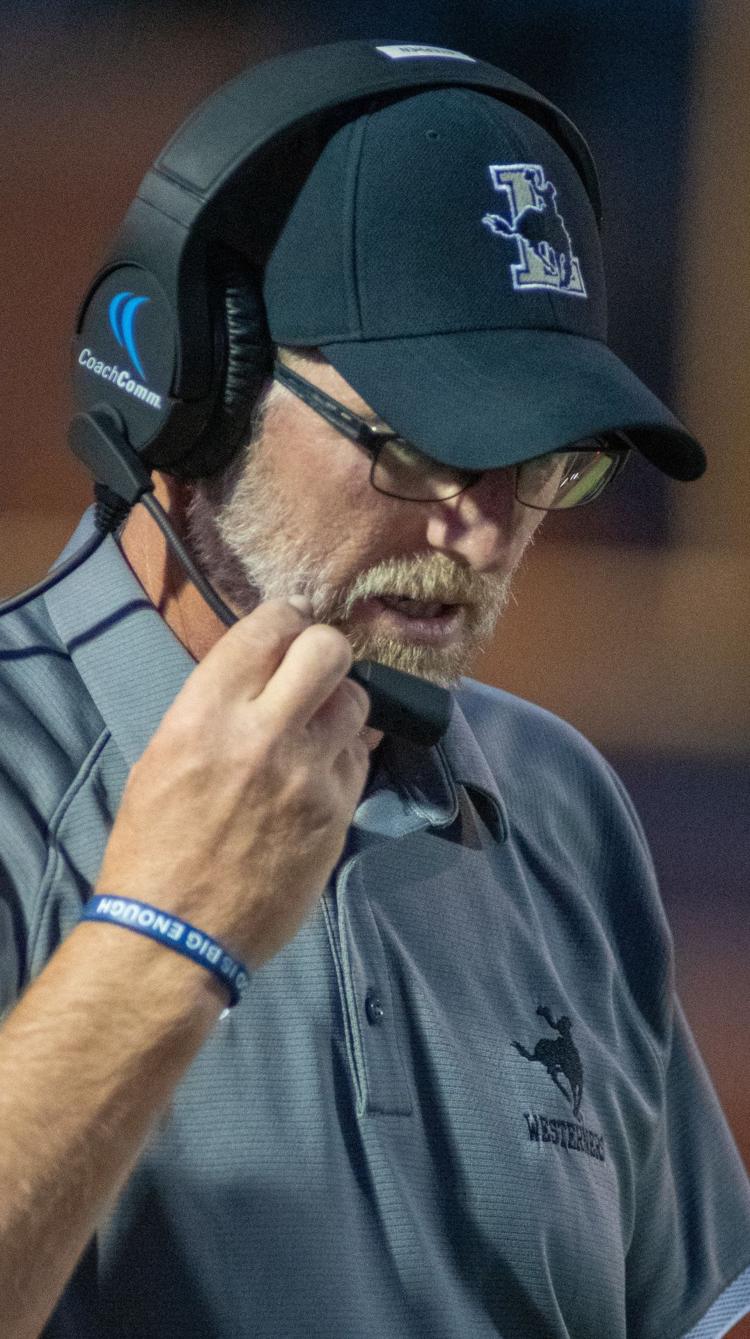 If Lubbock High can be more productive on offense -- the Westerners averaged 319.3 yards a game -- that would ease some pressure on a defense that has some growing to do.
Middle linebacker Maximus Hernandez is back to give LHS a solid anchor on that side of the ball, but most of the front seven will be new. Foes racked up 44.7 points a game last season, 51.5 by 3-5A opponents.
Stephen is banking on the improved chemistry on that side of the ball to create an accelerated maturation process.
"This team is different than the last two years," he said. "These guys like being around each other and they feel a lot stronger because of how hard they have worked in the weight room. When that's the case, guys tend to be a little more confident. I feel like they're improved and ready to go and they're hungry."
One concern Stephen has is that the Steers (3-0) have live action experience this season with wins over Vernon, Monahans and Brownfield. It took a late rally to top the Cubs 20-17 last week in a game when the Big Spring defense surrendered only 80 total yards.
This is the first time the teams have met since 2005 when Lubbock High nabbed a 27-26 victory.
----------------------------------------------------
Randy Rosetta is the editor & publisher
Contact him at HubCityPreps@gmail.com
or (806) 407-0188.
@HubCityPrepsLBK | @RandyRosetta