Braden Benton was barely able to walk when baseball first began to tighten its grip on his heart and soul. As the youngest of three brothers whose lives have revolved around the game, he never really had a choice.
Now the Monterey junior is hitting his stride at full speed as he emerges as perhaps the most talented player in the Benton clan. And that's a bold statement considering the path that was laid out before Braden graduated from playing cup ball between fields at Southwest Little League to one of the most dangerous hitters in the Plainsmen lineup.
The latest chapter of the Benton brothers' legacy at Monterey has unfolded all season long and reaches a new pinnacle this weekend when the Plainsmen (28-13-1) tangle with Colleyville Heritage (37-3) in the Class 5A regional finals.
The teams get together in a best-of-three series at Crutcher Scott Field in Abilene, with Game 1 at 6 p.m. Friday, Game 2 at 1 p.m. Saturday and a third game to follow, if necessary.
Braden Benton has played a major role in Monterey's march through the first four rounds, especially last week against Lake Dallas when his bat sizzled like never before.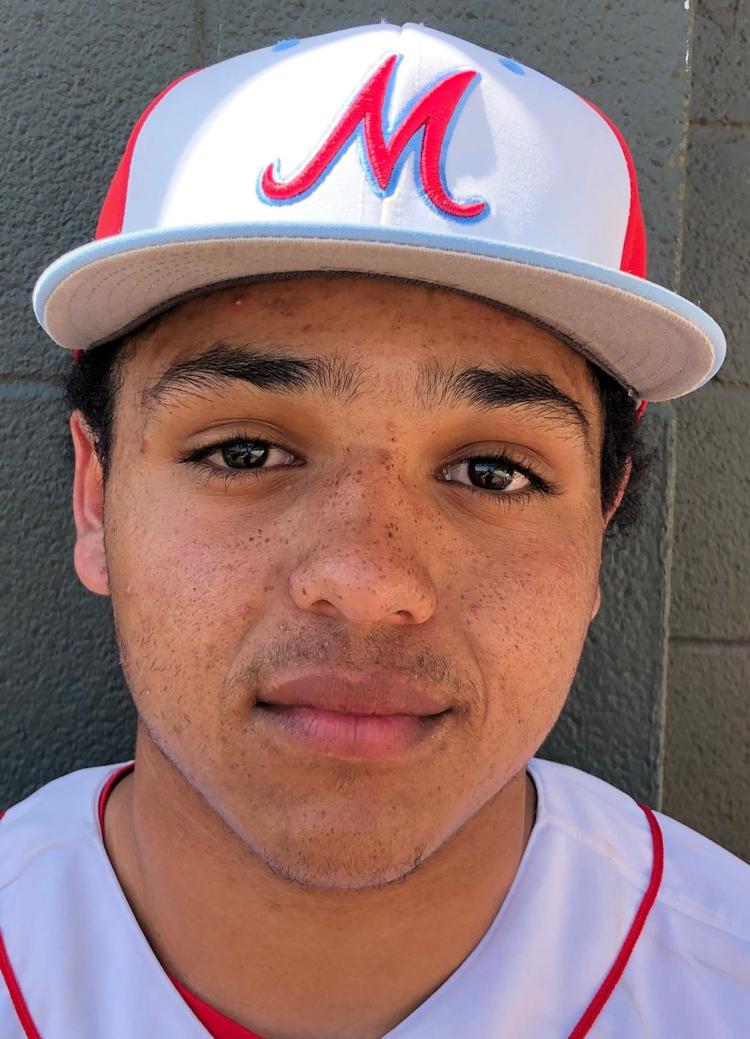 After narrowly missing a potential game-changing two-run home run in a herky-jerky 5-4 loss in the first game, Benton was a man on fire on Saturday.
At the heart of a Plainsmen sweep on the second day, Benton was 7-for-10 in two games and drove in 4 runs. In the decisive third game, Benton was 5-for-5 with three doubles and 3 RBIs and had a hand in every inning when Monterey hung up runs in a 10-2 romp.
"I've never had a day like that before," said Benton, who is hitting .500 (14-for-28) in eight playoff games with five walks. "It felt great because I want to do whatever I can do to help my team keep winning."
That kind of thinking goes back much further than the last few weeks. Because Benton wanted to get healthy and enhance his baseball future, his effort to help the Plainsmen improve began before he ever stepped into the batter's box for a meaningful varsity at-bat.
Benton made a commitment to reinvent himself physically after his sophomore season and spent the summer with older brothers Travon and Jaylen in San Marcos. That's where Travon was about to launch his senior season at Texas State after he starred at Monterey and New Mexico Junior College to establish the Benton brand.
Jalen was next and he was on the Plainsmen varsity for two years before following Travon's footsteps to NMJC after graduating from Monterey last spring.
The goal for Braden when he headed to San Marcos last summer was simple: Drop weight and get in top shape to be ready for his junior season.
"I had an idea to go down there, and after I talked to my parents, we all decided that was best thing for me," Braden said. "I realized that when I was trying to play third base, I didn't move as well as I needed to. I wanted to find a way to give myself more range and get quicker all the way around."
Added Travon, who was working his way back from an injury that caused him to sit out the 2018 season, "We talked about it and both of us wanted to work on getting him where he wanted to be. I had noticed he was a little sluggish and wanted to help him get on top of things. He wanted to give himself the best chance to get a scholarship."
With their days focused on multiple workouts, an improved diet and daily time in the batting cage, the Bentons spent two back-to-the-basics months together.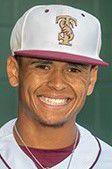 The catch? No competitive baseball, which was the hard part.
While most players his age were cramming as many games possible into the summer months leading up to the start of school, Braden and his brothers were dedicated to making their physical foundations as sturdy as possible.
"We'd wake up, eat something good for us, go do a couple of workouts, eat again, hit, do another workout, eat, then start all over again," Braden said.
"It was hard to not play, but I knew it would be better for me coming into this season and the summer between my junior and senior years. It was a sacrifice to help me get better."
It worked.
Braden Benton shed 50 pounds, improved his hand quickness and sharpened his reflexes. He earned the starting job at first base and has been a mainstay in a lineup built around four seniors.
Bolstered by his postseason surge, Benton is hitting .374 with a team-high 15 doubles, 30 RBIs (second on the team) and a .983 OPS.
"Nobody loves playing the game more than Braden, and he realized he could be at his best if he lost some weight and got to the point where he could move around better," Monterey coach Kent Meador said. "His biggest hurdle has been mentally because he's had to realize that he's not a big offensive lineman anymore. He's an athlete and a very good baseball player. One of his challenges has always been to mentally keep pushing, but now he knows how to do that and he's getting rewarded for it."
Added Jaylen Benton, who redshirted at NMJC this spring, "He looks like a whole different player. He's more motivated, more athletic, he swings the bat better. Having me and Travon around to push him was helpful. We drove him to work harder, and he worked hard and pushed himself to change his body and get more athletic."

There was some attention on baseball, and that has also manifested itself this spring.
The blend of two older brothers who had played for Meador combined with Travon's experience -- and high-level success -- at the junior-college level were valuable to a player that the Monterey coach says has as much potential as any hitter he has had since he took charge of the Plainsmen in 2010.
"Being around Travon and Jaylen taught me a lot about mechanics," Braden said. "They helped me fix some bad habits and how to hit better.
"It was a lot of the same stuff (Meador) has been telling me all season -- to control my swing and not try to pull everything. Now I focus more on hitting the ball gap-to-gap, and that's made me a better hitter."
In Braden's 5-for-5 performance, two doubles plugged the gap in left-center field, he pushed another to the opposite field, pumped a single through the middle and then scorched a ground ball off the third baseman's foot.
"His idea of hitting has always been to swing as hard as he can, lift the ball and see how far it will go," Meador said. "That doesn't translate at any level of baseball, so he has had to learn to swing the bat based on how he's being pitched to."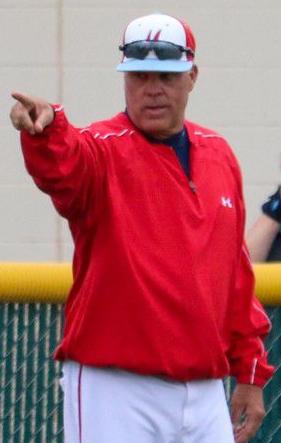 There has still been some swinging out of his shoes at times, so Meador has stayed on Benton -- just like he has all of the players who have risen to the occasion to get the Plainsmen where they are now.
And that was another tenet of the summer spent with his older brothers that has benefitted Braden.
From Meador's second season at Monterey, he has always had one of the Benton brothers on the roster. Travon was a varsity standout for four seasons, giving the trio a baseline to learn from.
"I played for Coach Meador and I know he expects a lot out if his better players," Travon said. "I think whenever you're struggling, he's pushing you harder because he knows how successful you can be if you keep working hard.
"What we did all summer helped Braden's mental toughness, because he had to learn to push through in our workouts and now that's paying off."
Added Jaylen, "Being around Coach Meador, you learn that he pushes guys because he wants excellence from them. We talked a lot about the varsity level being different and Braden did a great job of taking the experience he got this summer and allowing it to give him a different perspective."
With that new perspective, Braden Benton has flourished -- sometimes quietly, sometimes with gusto.
There have been intermediate steps mixed with tough love from his coach. And as his junior season winds down either this week or next at the State Tournament, Benton can use that fortified self-confidence as a bridge to his senior season.
"What this season has told me is that I'm capable of doing things that I had no idea I could do," he said. "I know I can bring a lot of energy and leadership and can give my team momentum. I want to help my team do whatever I can to keep winning and making our mark."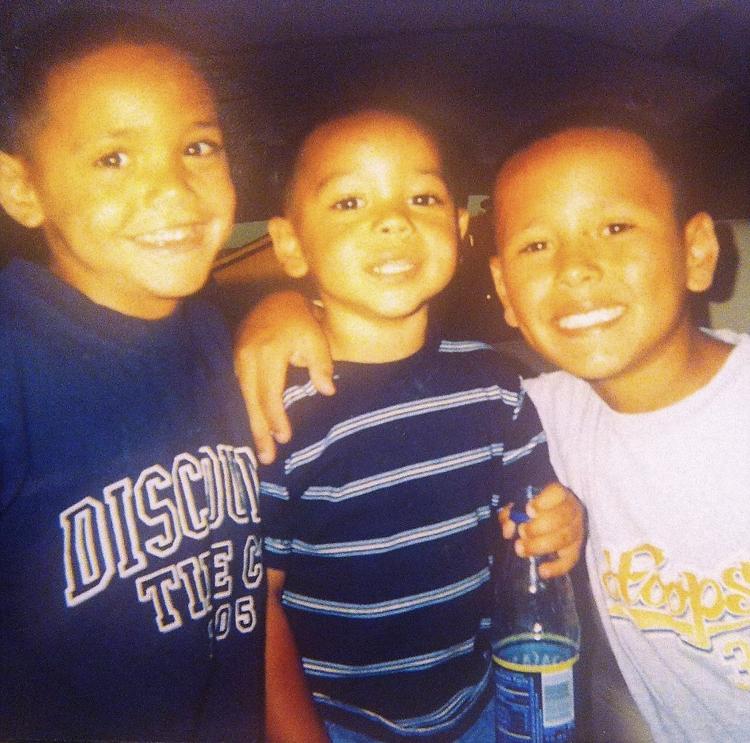 Randy Rosetta is the publisher of HubCityPreps.com
Contact him at HubCityPreps.com or (806) 407-0188.
Follow on Twitter | @HubCityPrepsLBK & @RandyRosetta
------------------------------
CLASS 5A REGIONAL FINALS
Monterey (28-13-1) vs. Colleyville Heritage (37-3)
Radio: KKAM (1340 AM)
Best-of-three series
Game 1: 6 p.m. Friday, Crutcher Scott Field in Abilene
Game 2: 1 p.m. Saturday, Crutcher Scott Field in Abilene
Game 3: 30 minutes later, if necessary