When Monterey rolls up to a ballpark and files off the bus, there aren't going to be a whole lot of heads turned or lingering stares.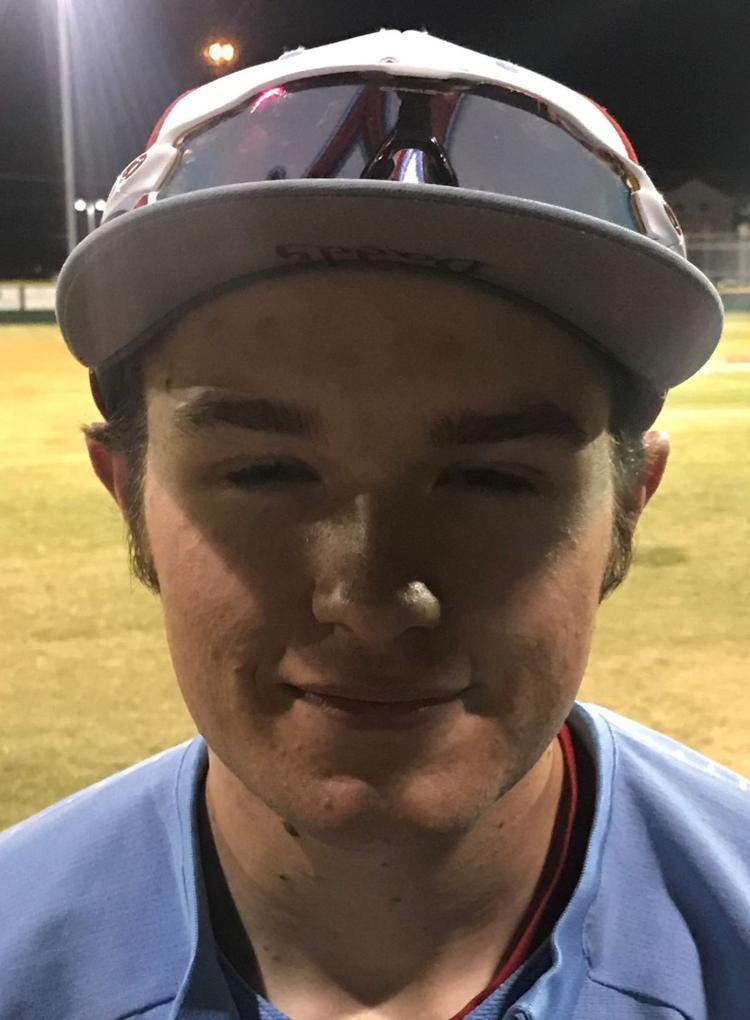 Nope, this Plainsmen team is not the kind of crew that wows many people with a physical presence. There won't be a gaggle of pro baseball scouts aiming radar guns or wearing out stopwatches when Monterey plays.
And that's OK with the Plainsmen because regardless of their aura -- or lack thereof -- the current collection of players wearing the familiar Columbia blue-and-red colors just keep hopping on that bus and showing up big in the Class 5A playoffs.
With a six-game postseason winning streak in tow, Monterey (26-12-1) heads to Abilene on Friday to tangle with Lake Dallas (20-17) in the 5A regional semifinals. Game 1 will start at 6 p.m. Friday at Crutcher Scott Field at ACU, with Game 2 set for 11 a.m. Saturday and a third game to follow, if necessary.
KKAM-1340 AM will broadcast the series.
To get this far, the Plainsmen have scored 31 runs in their six victories without a loss, and only once have plated more than 5 in a game. Two wins have come by a single run in the bottom of the 7th inning on a bases-loaded wild pitch then a bases-loaded hit batter, while two others were nabbed by a two-run spread.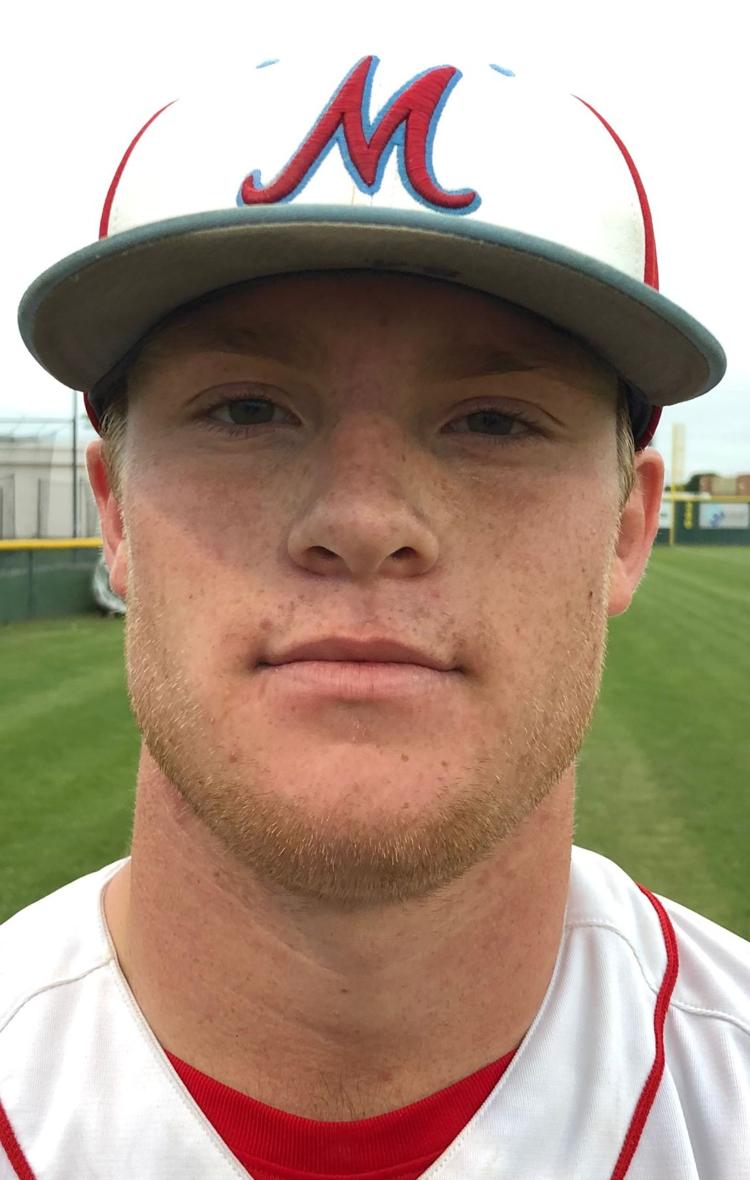 Runs have come across the plate by just about every means imaginable and there haven't been one or two players carrying the load. Seven players have scored 3 or more runs in the six games and 10 have driven in a run.
"We don't really have a bunch of stars, but we do have a lot of guys who know how to do the little things we need to do to win," senior center fielder Briley Alexander said.
Added longtime coach Kent Meador, "We've gotten very good at passing the bat to the next guy and just about everybody is finding a way to do something that helps us win. Guys are getting on base, we're moving them up and other guys are getting them home."
That water-bucket brigade methodology on offense, blended with dominant pitching from John Long and Jaden Guerrero, has certainly been a successful recipe and it hasn't mattered that the Plainsmen go about their business without much sizzle.
Alexander supplies a fiery presence when needed, and senior second baseman Matt Slowik can be an emotional sparkplug at times. But most of the Monterey players tend more toward blue-collar and doing their jobs quietly.
"I try to keep quiet and just be a leader by example -- let my bat speak for me," said senior outfielder Bobby Roberts, who is as close to superstar as any of the Plainsmen. He enters the regional semifinals with a robust team-best .434 batting average and also leads the Plainsmen with 40 RBIs. "I don't feel comfortable being a showboat. I just like to do my job, come back to the dugout and make sure other guys are doing their jobs to help us win."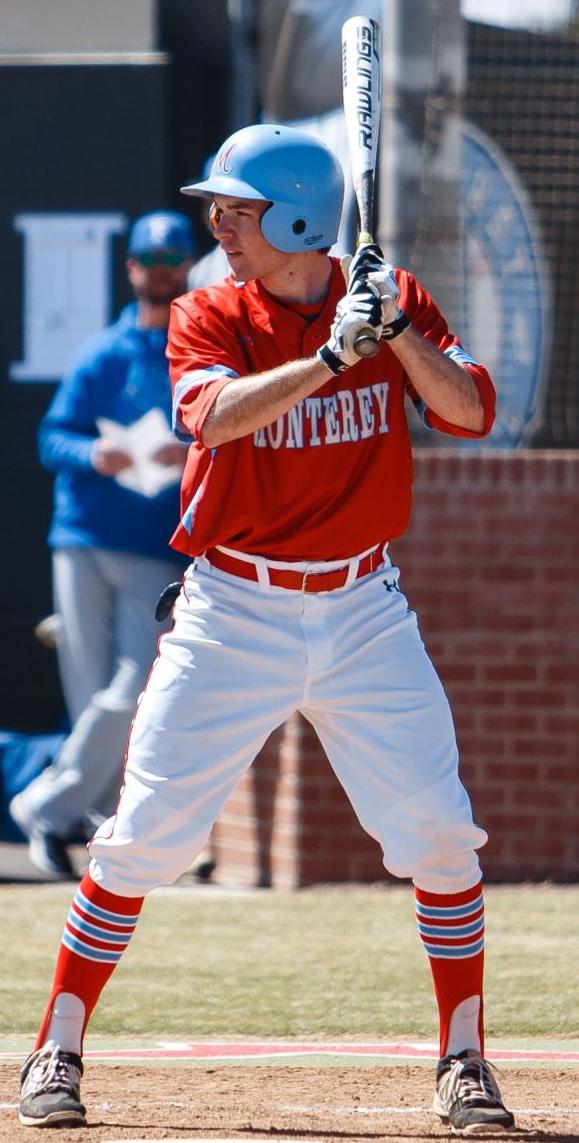 Emblematic of Monterey's playoff push, Roberts has taken his turn in the spotlight. In the last two series-clinching victories, he has supplied 3 runs in a 5-1 triumph against El Paso Ysleta then a pair of run-scoring singles in his first two at-bats when the Plainsmen topped Coronado 5-3.
Roberts has 5 runs and 4 RBIs in the postseason, which is in line with what might be expected from his spot in the three-hole in the batting order. Where Monterey has thrived is from the unexpected sources – Dado Alaniz scoring 7 runs or Jared Perez driving in 5, for example.
Besides the obvious benefit of winning games and keeping the season alive, the spread-the-wealth personality has had an impact in another intangible way.
"We've all really connected more this season than any team I've been on," Roberts said, noting that he has played with a core group of Alexander, Slowik and Guerrero since he began playing. "Outside of baseball we hang out together and our friendships have really grown. Having that kind of chemistry is important and is one of the big things that has helped bring us this far."
Getting any farther won't require the Plainsmen making any dramatic changes in their approach, which suits Meador just fine.
Ever since Monterey's run began, Meador has spoken of how the current crew has given him a memorable ride by leaning on fundamentals and the basics of winning baseball: Pitching well and locating pitches, playing solid defense and coming up with enough hits and in key situations.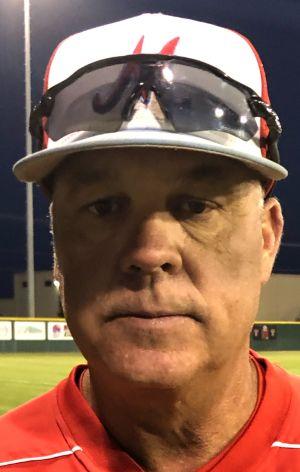 "We're winning games by doing the things I've preached about to my teams as long as I've been coaching, and that means maybe they think the old man knows what he's talking about," Meador said. "You don't have to blow pitches by guys or knock the fences down if you're doing the little things right."
Most of the time, successful teams do need a veteran presence to keep clicking and that is something Monterey has plenty of.
Each member of the senior cornerstone quartet has chimed in during the playoffs, but there is no escaping the fact that eventually the finish line is approaching -- even if it is two weekends from now on the biggest stage.
"It's weird to think of at first," said Roberts, who is headed to Texas Tech but doesn't plan on extending his baseball career.
"Going this far and having a chance to keep playing as long as we have is the best scenario we could've dreamed of to end our baseball careers."
Randy Rosetta is the publisher of HubCityPreps.com
Contact him at HubCityPreps.com or (806) 407-0188.
Follow on Twitter | @HubCityPrepsLBK & @RandyRosetta
-------------------------
CLASS 5A REGIONAL SEMIFINALS
Monterey (26-12-1) vs. Lake Dallas (20-17)
Radio: KKAM (1340 AM)
Game 1: 6 p.m. Friday, Crutcher Scott Field in Abilene
Game 2: 11 a.m. Saturday, Crutcher Scott Field in Abilene
Game 3: 30 minutes later, if necessary