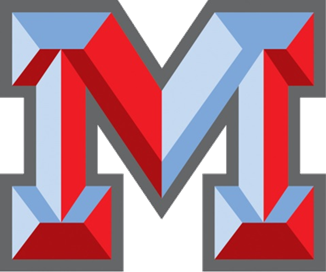 ABILENE -- Monterey hitters produced their fair share of solid swings against Lake Dallas ace Ryan Depperschmidt on Friday, some that generated damage.
But it was the handful of chances that eluded the Plainsmen that proved to haunt them on a night when their co-ace, John Long, sputtered and coughed enough to give the Falcons the windows of opportunity they needed.
A two-run 6th inning allowed Lake Dallas to seize the lead back, and that was enough breathing room for a 5-4 victory in the first game of a Class 5A best-of-three regional semifinal series at Crutcher Scott Field.
Game 2 is set for 11 a.m. Saturday with Monterey (26-13-1) taking the diamond in must-win after the Falcons (21-17) ended a six-game Plainsmen playoff winning streak.
Lake Dallas never trailed because it got to Long for a run in the 1st inning and kept constant pressure on him. The junior right-hander was as gritty as ever and never let the Falcons run away and hide. But Ryan Hull's two-out run-scoring single in the 4th inning put Lake Dallas back in front and Long's misplay on a nubber led to another run an inning later.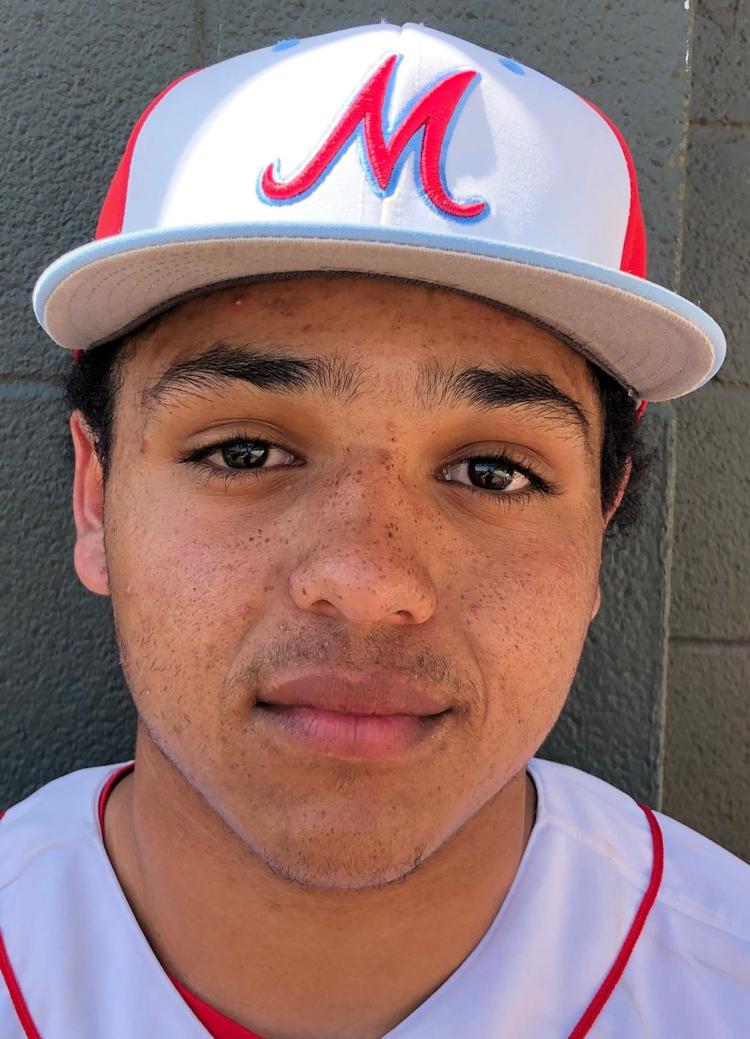 "John wasn't as sharp as he has been on the mound, and we didn't do the things we've been doing with the bats," Monterey coach Kent Meador said. "We've got to come back and do our thing (Saturday).
"We hadn't had much go wrong in the last month-and-a-half, so maybe this is a good time for that to happen to us."
Added Braden Benton, "We did some good things (Friday), just not at the right time. We left some runners on base that could've been big for us. We're going to come back and fight."
Even in a dysfunctional performance, the Plainsmen nearly found a way to scratch and claw their way back even for a third time in the 6th inning with some help from the Falcon defense.
With Monterey down 5-3 after Kyle York and Conner Perry chimed in with clutch two-out RBI hits -- the second chasing Long -- Bobby Roberts rifled a leadoff single to center field in the Plainsmen half of the frame.
Benton pounced on the first pitch he got from Depperschmidt and drove it deep down the left-field line, a swing that initially had the look of a game-tying two-run home run. But the wind knocked it down and left fielder Jonah Webb dashed into the corner and caught the ball for the first out.
"If I would've stayed back a millisecond later, I might've gotten it a little better and gotten it out of here," Benton said. "Just missed it."
Nate Davila lashed a single to left field to join Roberts on base, and Gio Adame produced the third hit of the inning when he rammed a full-count pitch into left field. Webb threw to third base, but nobody was covering and the ball skipped away, which allowed Roberts to sprint home to close the gap to 5-4.
On the play, Davila motored to third base and Adame to second, putting Monterey in prime position to tie the score and possibly move in front.
Falcon third baseman Ben Price moved to the mound, and with the infield drawn in, he recorded a huge out when he got Dado Alaniz on a chopper to shortstop. Price extinguished the threat when he got Austin Townsend on a lazy fly ball to center field to end the inning.
"He just won those two at-bats," Meador said. "They're not going to flash at you. They're just going to compete and that's exactly what they did."
The Plainsmen went quietly in the 7th inning against Price, one of the few innings when they didn't have a chance to inflict some damage.
A pair of Falcon double plays, Monterey going 2-for-8 with runners in scoring position and Price's stinginess added up to a slew of empty opportunities.
"We had our chances all night, but we just didn't come through like we have been," Davila said. "We're fighters. It doesn't matter how far we're down by, we're going to fight until the end."
Which was evident when Monterey pulled even 1-1 and again 3-3.
Adame laced an opposite-field single to score Davila in the 2nd after he doubled to left-center field.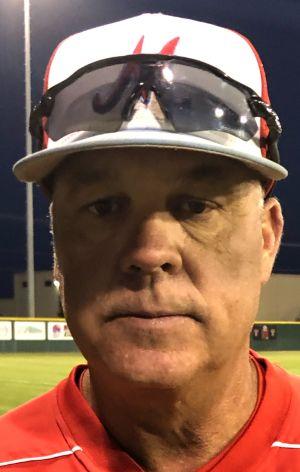 Right after the error-aided Lake Dallas run in the top of the 5th, Adame started the Plainsmen at-bat with a walk and Alaniz pumped a single to left field. Depperschmidt came close to escaping when second baseman Carson Perry smothered a hot shot off Townsend's bat and triggered a 4-6-3 double play. But Long got Monterey closer when he roped a two-out RBI single to center field.
Depperschmidt should have been out of the inning with the lead when Briley Alexander lofted a fly ball to center field, but Freddy Wyche nonchalanted the play and dropped the ball to send Plainsmen courtesy runner Ethan Conner scampering home for a 3-3 deadlock.
Now the stakes are simple for Monterey: Win to force a third game or the season ends.
"We're going to have a lot of energy and do whatever we can to take it to Game 3," Benton said.
Added Meador, "The plan is to just be us. Jaden Guerrero will get the ball, and I think he matches up well with these guys. We just have to do what we do and if we play like we had been, we can win that one and force a third game and I like out chances if we do that."
CLASS 5A REGIONAL SEMIFINALS
At Crutcher Scott Field
Best-of-three series | Game 1
LAKE DALLAS 5, MONTEREY 4
Lake Dallas        100   112   0   --   5   10   2
Monterey           010   021   0   --   4     8   1
Ryan Depperschmidt, Ben Price (6) and Kyle York; John Long, Cameron Kral (6) and Austin Townsend. W -- Depperschmidt. L -- Long (6-1). Sv. -- Price. 2B: Lake Dallas -- York 2, Conner Perry; Monterey -- Nate Davila. Records: Lake Dallas 21-17, Monterey 26-13-1.
Up next: Best-of-three series Game 2 -- 11 a.m. Saturday, Crutcher Scott Field in Abilene; Game 3 to follow, if necessary.
Randy Rosetta is the publisher of HubCityPreps.com
Contact him at HubCityPreps.com or (806) 407-0188.
Follow on Twitter | @HubCityPrepsLBK & @RandyRosetta
CLASS 5A REGIONAL SEMIFINALS
Monterey (26-13-1) vs. Lake Dallas (21-17)
Radio: KKAM (1340 AM)
Game 1: Lake Dallas 5, Monterey 4
Game 2: 11 a.m. Saturday, Crutcher Scott Field in Abilene
Game 3: 30 minutes later, if necessary