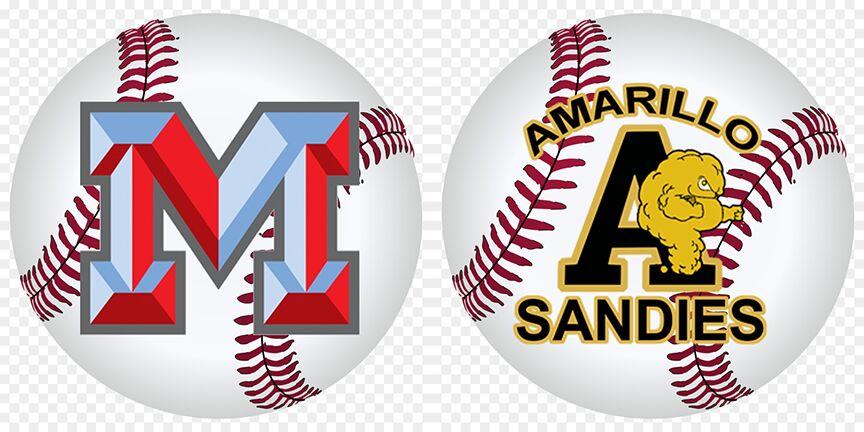 With a team punctuated by youth and promise for the future, underdog Monterey took the diamond with nothing to lose Friday night in the first game of a Class 5A bi-district series against 6th-ranked Amarillo High.
Might be the right time for the Plainsmen to reassess their immediate goals after they stunned the Sandies 6-5.
Cross Stephen's go-ahead, off-the-wall, three-run triple in the bottom of the 5th inning was the biggest moment of the game as Monterey used a four-run 5th inning to grab what seemed like a comfortable lead then hung on for dear life when Amarillo rallied in the 7th.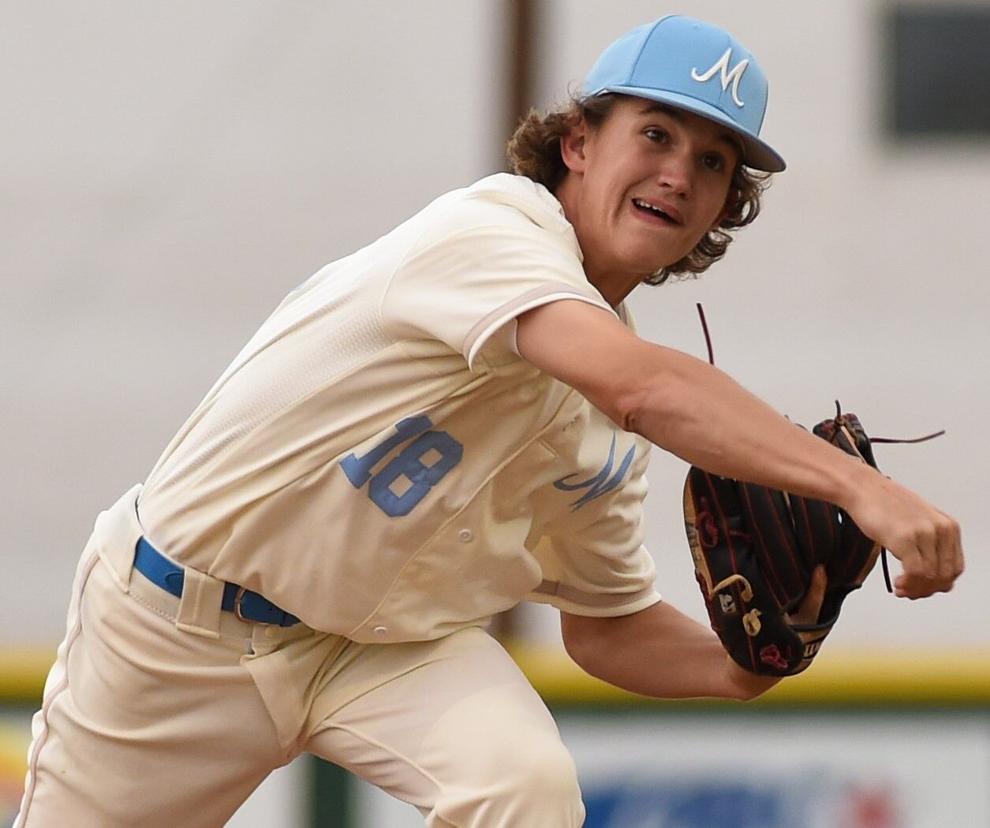 Friday's win puts the Plainsmen up 1-0 in the series. The teams get back to work at 1 p.m. Saturday at John Stiff Field in Amarillo with Monterey needing one more victory to advance to the area round.
Stephens' big swing came on a 0-and-2 count one pitch after a swing resulted in a foul ball that would have scored at least two runs. He said his goal was to stay alive until he found a pitch he could do something with – a mantra driven home by Monterey coach Kent Meador. Nike Zarate extended the lead to 6-2 when he drove in Stephens on an RBI single.
The Plainsmen (12-19-1) took home the win in the face of some trying weather, with a strong wind whipping all night and light rain falling in the later innings.
"That ball that Cross Stephens hit, without the wind going in that direction, it probably doesn't hang up in left field," Meador said. "You've got to play in all conditions."
Jackson Jolly for the start on the mound for the Plainsmen. He worked out of a tough jam in the top of the 3rd inning to keep the game scoreless. With runners on the corners and two outs, Jolly nearly caught a runner stealing second base after he'd jumped too early. The runner collided with Monterey second baseman Harrison Crews, but was ruled safe when the umpire deemed that the fielder was in the base path. The umpiring crew discussed the call and stuck with the initial decision.
Jolly responded with two clutch, well-placed breaking balls to strike out the batter at the plate and strand both two runners in scoring position.
In the bottom of the 3rd and top of the 4th innings, the two squads traded two-run innings. Neither scored a run on a base hit in either inning, with both teams scoring their second runs on a wild pitch.
Zarate's RBI hit provided an insurance run came in handy in the 7th inning when the Sandies nearly crawled back even. With Jolly out of the game after allowing just earned run in 6 innings, Amarillo High scored three runs off of senior reliever Ivan Munoz.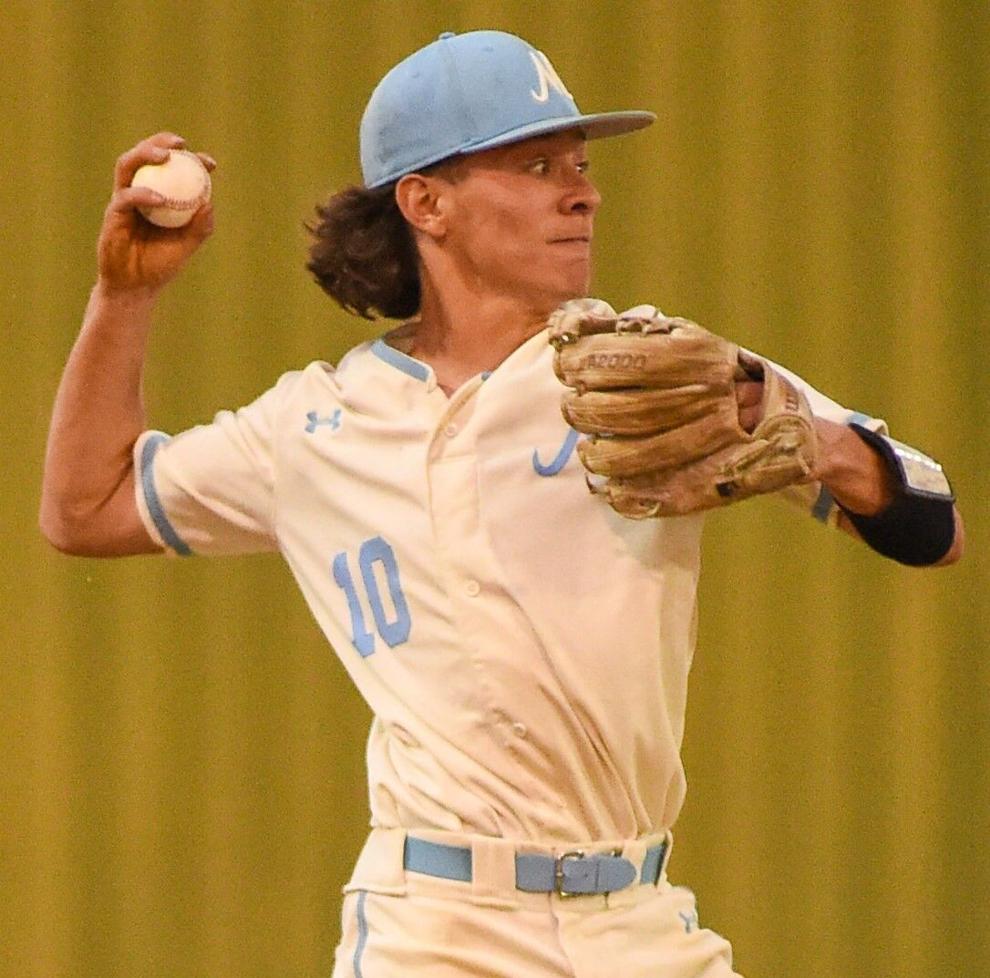 That closed the gap to 6-5 with two outs and the tying run on third base when Munoz finally finished the Sandies off by retiring Amarillo's Tristan Curless on a groundout.
"We've still got one more," Stephens said. "We can celebrate (Friday), but we've got to get back, back to it in the morning."
Friday's game was the most recent example of how well the Plainsmen have been able to perform in the clutch.
"Particularly the first three quarters of the year, we got beat up pretty good and we learned lessons," Meador said. "We're defending well, we've moved some pieces around. It's changed our team a little bit.
"They're believing they can play, and it's just the game of baseball. That's the great thing. You've got to make plays, you've got to get some timely hits, you've got to throw strikes. I mean, you make plays and you've got a chance. I just keep telling them 'We need to get late in ballgames and have chances to win,' and that's where we've been the past couple of weeks."
-----------------------------------------------------
CLASS 5A BI-DISTRICT PLAYOFF
At Moegle Field
MONTEREY 6, AMARILLO HIGH 5
Amarillo High       000   200   3   --   5   7   3
Monterey              002   040   x   --   6   5   1
Jeff Johnston, Jacob Ferro (3), Ryan Proffer (5) and Nate Haws; Jackson Jolly, Ivan Munoz and Jeremiah Villareal. W -- Jolly. L -- Ferro. Sv. -- Muno. 3B: Amarillo High -- Cayden Phillips; Monterey -- Cross Stephens. Records: Monterey 12-19-1; Amarillo 23-7. Up next: Best-of-three series Game 2 -- 1 p.m. Saturday, John Stiff Park in Amarillo.