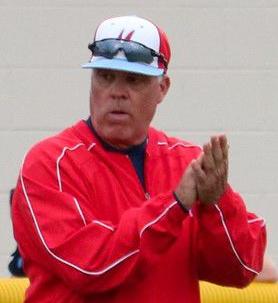 Advancing five rounds deep into the playoffs requires a lot of ingredients, no matter what team or what level.
Odds are, most teams keep kicking because their primary players are doing something consistently well -- whether it's a pitcher dominating opponents, hitters finding their groove in the batter's box or a team's defense ratcheting up more than ever.
Monterey has advanced to the Class 5A regional finals with plenty of the above. Jaden Guerrero is making the final leg of his high school career the stuff of legends, hitters like Braden Benton and Nate Davila are chasing home teammates nearly every chance they get, the three-man senior crew at the top of the batting order is chiming in at every level and the Plainsmen defense has been nearly flawless in 63 innings.
So, yes, Monterey is alive and well largely because of a familiar script.
But it has also taken some special contributions from players who came on strong late in the season or moved in and out of the starting lineup as roles have morphed from one week to the next.
The contributions from that trio -- Jared Perez, Gio Adame and Austin Townsend -- are magnified because the Plainsmen (28-13-1) aren't exceptionally deep, so anything and everything one of them chimes in with is valuable.
That isn't lost on Monterey coach Kent Meador.
"We don't have a ton of guys, but the ones we do have, when we can plug them in there and not miss a beat, that's what makes a good team," said Meador, whose crew takes on Colleyville Heritage (37-3) in a best-of-three series at Crutcher Scott Field with Game 1 at 6 p.m. Friday.
"Very seldom is it that one guy who wins a game with something dramatic. It's usually kind of an unsung hero who just shows up every day and plays the game the right way. That's how we've been doing it and those three are a great example of that. It's a pleasure as a coach to see guys like them take advantage of those opportunities."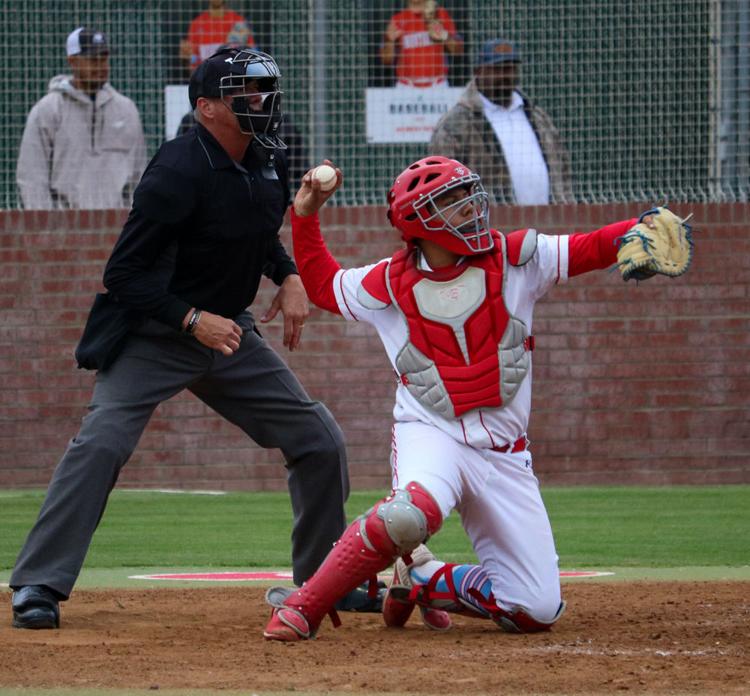 Perez and Adame have certainly emerged as poster children for that notion.
The two juniors' hot and productive bats have bolstered Monterey's starting lineup and have made it dicier for opposing pitchers to find any weak spots.
After going to the plate only 11 times late in the regular season, Adame has been a hit machine in the postseason. He is 11-for-22 and has reached base three other times by walk or hit batter. When Benton's hamstring tightened up in the second week of the playoffs, Adame even stepped in to play first base and made a handful of solid plays with his mitt as well.
Earlier in the season, Perez and Townsend split time behind the plate and they have alternated back there during the playoffs. Townsend has struggled to find his groove, producing only two hits in 14 at-bats, which has opened the door for Perez, who has seized the opportunity.
In five starts and one pinch-hit appearance, Perez is 5-for-13, but more importantly has driven in 8 runs – at least one in every game he has played.
"It's really important for guys like us to do our jobs whenever we're called on," Perez said. "We all have something to contribute that is going to help us win.
"Coach Meador told me before the playoffs that I'd be out there and get my chances. I knew I needed to be in the cages and doing extra work after practice for whenever he called on me."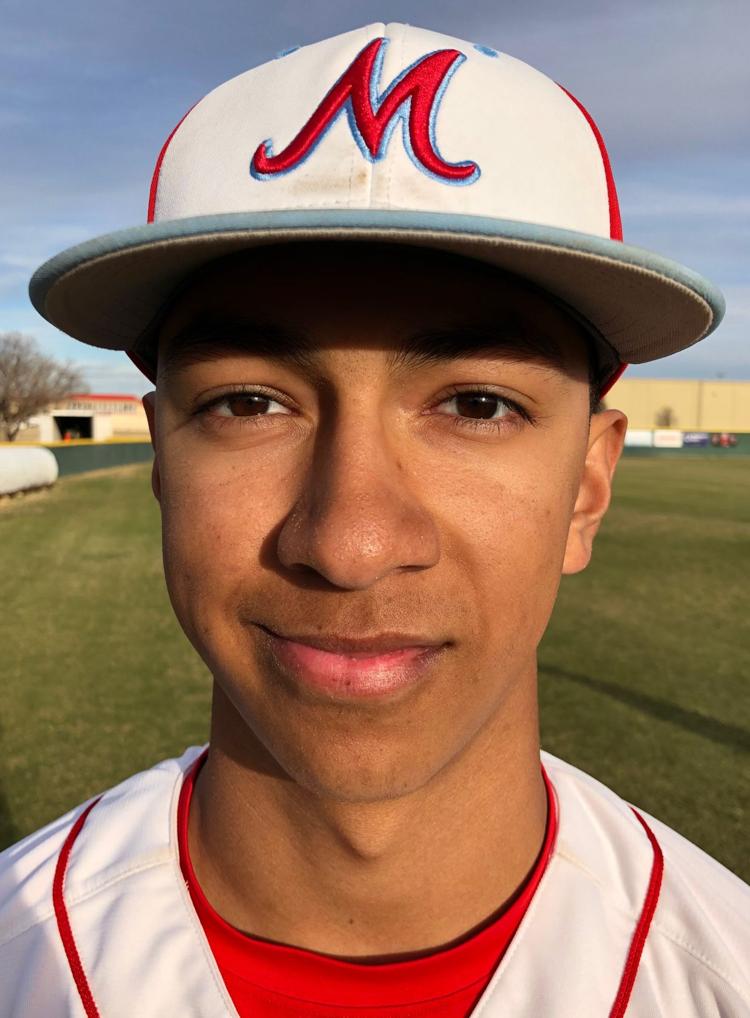 Meador is quick to note that choosing between his two catchers has been tough at times because both have continued to grind and work on whatever needed polishing, both at their position and in the batter's box.
The two are very different hitters: Townsend is a thumper who hit two of the Plainsmen's biggest home runs this season – one in a 4-3 win against Lubbock High and another into a stiff wind at Randall to give Monterey the lead back in the 7th inning of a 9-7 triumph.
Perez doesn't have the same kind of power, but he provides more versatility and his RBI parade has been a good example. He has worn pitches to chase home runs, taken a bases-loaded walk, hit a sacrifice fly and knocked a key bases-loaded two-run double against El Paso Ysleta that helped the Plainsmen seize control in a 5-1 victory.
"All the little things matter," Perez said. "Coach tells us that if we can execute those, it will reward us and reward the team."
Rewards are also earned from what Meador detects in the routine course of every-day batting practice, which is where Adame caught his eye.
In a mid-April road game at Palo Duro, Adame got his first start and came up big, going 3-for-4 with a home run and 3 RBIs
"Early in the season, I wasn't hitting very well, so I started working harder on it and started seeing the ball better," said Adame, who is swinging at a .485 clip in 14 games played, with a .528 on-base percentage and beefy 1.164 OPS. "Before that Palo Duro game, Coach told me to execute and play the game like I knew how. It was just a good experience for me because I knew he had a spot for me after that.
"I couldn't have imagined being in this position at all early in the season, but it taught me that you've got to keep going because you'll get a chance once in a while, and when you do you better be ready to execute."
Making sure hard work yielded those chances has been something Meador said he has been more aware of this season.
Early-season injuries and other attrition shrunk the Monterey varsity roster as the season wore on and Meador liked what he saw from the players who kept plugging away.
"Nobody likes to practice and not get to play," Meador said, noting that his own playing career reached that point when he transferred to Texas Tech after he began his college career a Point Loma University in California."I have tried as hard this year as I ever have to find a way to get guys into the lineup who have worked hard to earn their chance.
"Having guys who are willing to make that sacrifice is a key part of any team and when you have guys whose skill sets fit certain situations, you have to find ways to get them in there."
Randy Rosetta is the publisher of HubCityPreps.com
Contact him at HubCityPreps.com or (806) 407-0188.
Follow on Twitter | @HubCityPrepsLBK & @RandyRosetta
------------------------------
CLASS 5A REGIONAL FINALS
Monterey (28-13-1) vs. Colleyville Heritage (37-3)
Radio: KKAM (1340 AM)
Best-of-three series
Game 1: 6 p.m. Friday, Crutcher Scott Field in Abilene
Game 2: 1 p.m. Saturday, Crutcher Scott Field in Abilene
Game 3: 30 minutes later, if necessary