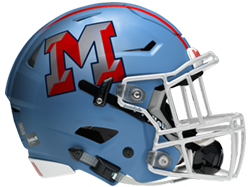 Monterey's offense was a headache for opposing teams last season, thanks largely to a talented veteran quarterback in Coreon Bailey and one of the most dynamic receivers in West Texas in Tyrie Tipton.
Those two have moved on, now freshmen up the road at West Texas A&M, and that might seem like cause for defensive coordinators around the region to exhale in relief.
That respite might be short-lived, though, once the new-look Plainsmen take the field.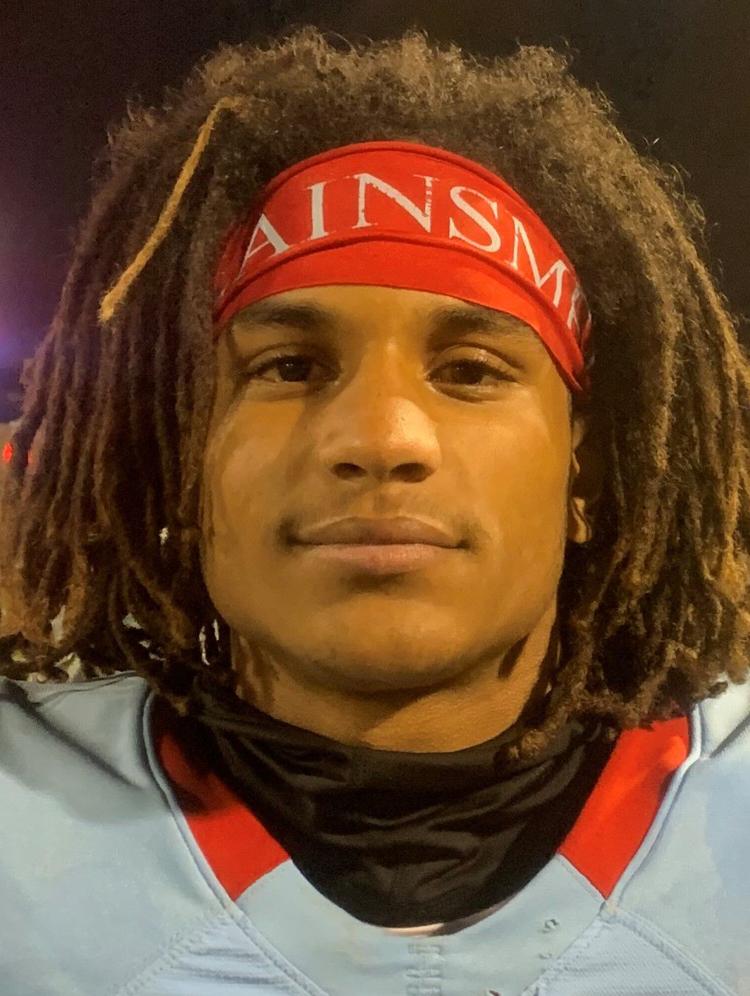 While filling the void left by Bailey and Tipton is undoubtedly daunting for Monterey coach Wayne Hutchinson and his staff, it turns out there is a well-stocked cupboard to pull from.
While Tipton deservedly garnered plenty of attention in 2019, two other Plainsmen receivers made a nice impact for the city's most prolific offense. M.J. Singleton snared 25 passes for 451 yards and pulled down 9 touchdowns, while Zyion Martin corralled 30 throws for 533 yards and 3 scores.
Both are back, giving the Monterey passing attack a tantalizing inside-outside punch and there is no shortage of motivation for either to carve out a new legacy. Last fall, the Plainsmen churned out 529 yards and 45.8 points a game -- both the top marks in Lubbock and in District 2-5A Division I.
"We feel like the offense has gotten better because we've jelled so much more," said Singleton, a blazer who ran a 10.5 in the 100 meters last spring before the season abruptly ended.
"We want to be better than those who came before us and we feel like we have a lot left to prove."
Added Martin, who will operate as a slot receiver, "We're much more of a family than we were. We've got people who are willing to work hard and we feed off of each other's energy every day."
Leading that charge have been Singleton and Martin.
Hutchinson knew he could expect big things from his receiver duo between the white lines this season. What he has been impressed by in an unprecedented stop-and-go offseason and preseason work since school began is how those two have honed their leadership roles.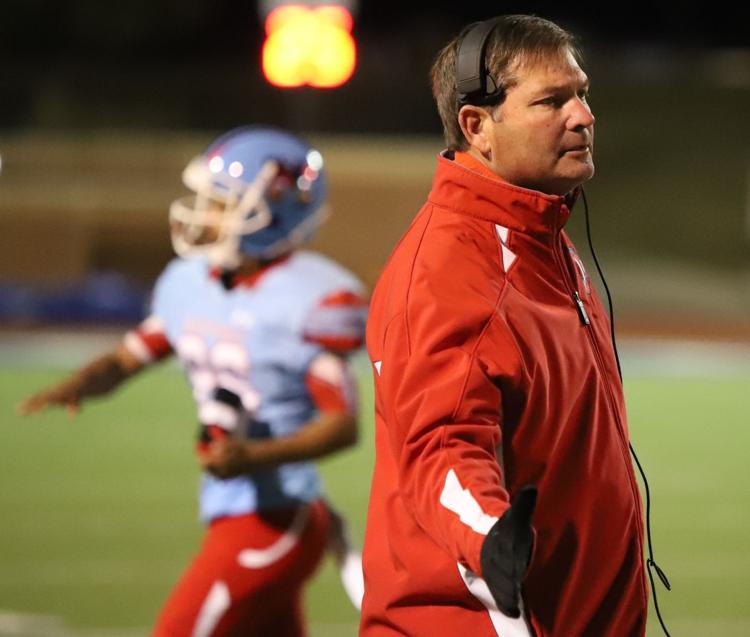 The Plainsmen offense is loaded with seniors, including starting quarterback Kyshon Harris and running back Trent White. So there is no shortage of candidates to set the tone. Singleton and White have stepped into that limelight.
"Both guys' work ethic has been incredible," Hutchinson said. "They always go really hard in practice, they pay attention to detail and they've been vocal in the ways we need them to be."
And the two have worked hard to improve their craft – which Hutchinson said is another solid tenet of leadership.
Precise route-running and improving their hands, combined with the speed and explosiveness both bring to the table is the kind of combination that makes replacing Tipton -- who pulled in 78 passes for 1,569 yards and 17 TDs -- a little more realistic.
"We can all play different positions, which is important because the coaches know they can use us in different ways," Singleton said.
"Zyion is going to be big this season because he's so versatile. He can beat you from outside or inside, and when he gets into small spaces, he's tough to tackle because he's so strong."
Added Martin, "M.J. is the kind of receiver who opens things up a whole lot because of his speed and explosiveness. Plus, he plays with so much energy and that gives something for all of us to feed off of."
The ways Singleton and Martin differ from each other are what make they more dangerous.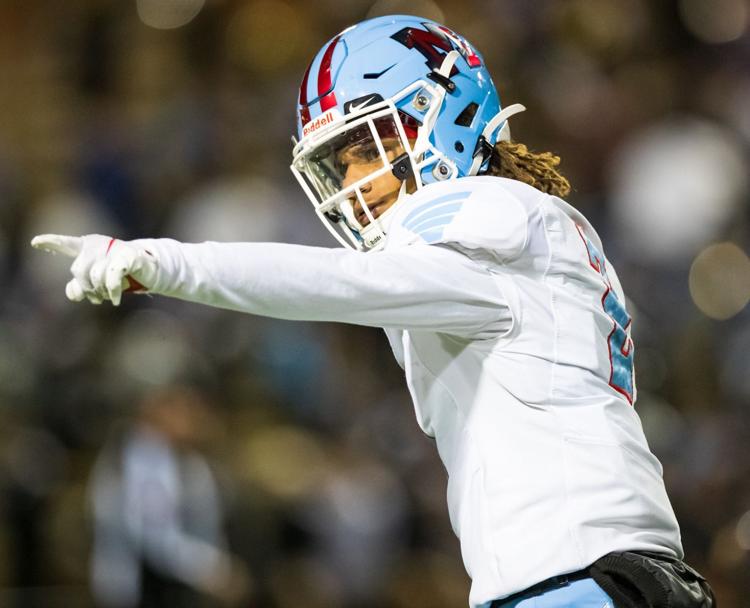 Martin mentioned Singleton's speed, which is likely to get plenty of attention from defenses. Should foes opt to double-team him with a safety, that could leave Martin in one-on-one matchups.
With a noticeable improvement in his ability to break free from defenders, Martin is a different kind of threat because the former running back knows when, where and how to cut to evade second and third would-be tacklers. In a playoff loss to Birdville last season, Martin snagged 13 receptions for 155 yards – often roaming underneath or on the edges.
"M.J. is going to draw a lot of attention because of his speed," Hutchinson said. "The way he runs is going to allow us to take some deep shots and he's a big weapon when he gets behind the defense. With Zyion opposite of him, we just want to get the ball in his hands and let him get out to him in space so those running back skills come into play. If he can get in open field, he's hard to catch and what's exciting about him is that he's doing such a good job running precise routes, which is going to help him get open."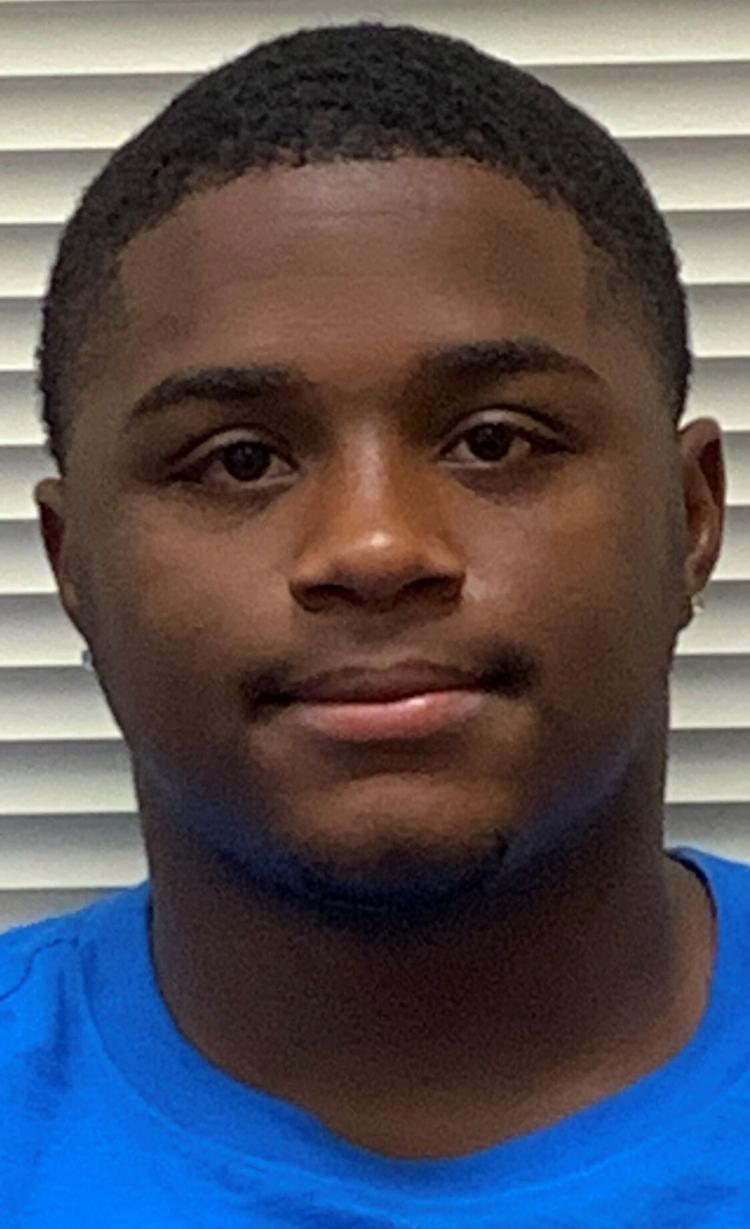 Receivers getting open is half the equation. Getting the ball into their hands is the other part, and that falls on Johnson's shoulders.
Built differently that Bailey -- 5 inches shorter and more thickly built -- Harris played in several games last season and was a consistent spark as a dual-threat QB. He will likely be asked to throw the ball more than he did last season in his spot duty and the possibilities are tantalizing to his two primary receivers.
"He's super smart and can open up plays and extend plays if he needs to," Singleton said. "He makes good reads and throws the ball well.
Added Martin, "The thing we love about Kyshon is that he stays in the pocket and will take a hit. He's willing to do whatever he can to get everybody on the offense involved."
Spreading the ball around might be part of the plan for Monterey, but it's a safe bet that Singleton and Martin will be involved plenty.
"Our goal is to do be a better offense than last year," Singleton said. "We did a lot of good things last year, but we want to take it a step further and be even more explosive."
------------------------------------------
Randy Rosetta is the editor & publisher
Contact him at HubCityPreps@gmail.com
or (806) 407-0188.
@HubCityPrepsLBK | @RandyRosetta