The Plainsmen senior weighed the pros and cons of football and academia
before deciding to return for his final season.
Tough choices are woven into the fabric of everyone's existence, no matter how far down the road of life you have traveled.
When there are two options that are no-lose, that doesn't necessarily make the decision-making process any easier. Just assures you that the outcome will have a positive outcome.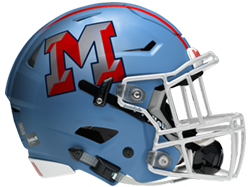 Monterey's Wyatt Fullbright reached a crossroads last spring that had a potential impact on how his senior year would play out athletically and academically.
The choices Fullbright grappled with were to either give football up to focus on a bid to earn distinction as Monterey's valedictorian or return for his last season and miss out on some classes that could bolster his final grade-point average.
Fullbright wavered between the two choices, sought advice from anybody he could find and used prerogative to change his mind.
Because Fullbright took the path he has, the Plainsmen defense will open the 2019 season with a veteran at strong safety to lead a defense that will be tested and motivated.
There wasn't a bad choice because Fullbright -- who has his sights set on medical school -- is going to finish in the upper echelon of his class regardless of the extra classes.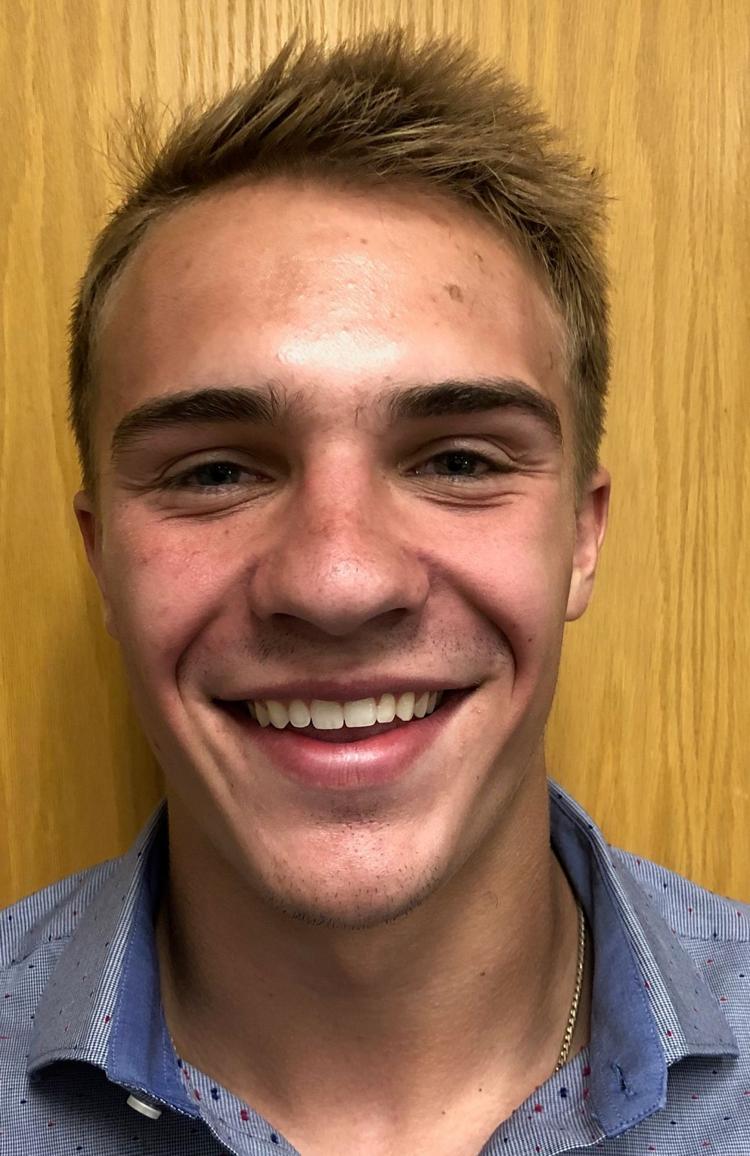 "One of my best friends gave up playing golf because he knew we were competing for valedictorian, and because of that a bunch of us were debating if we should do that same thing," said Fullbright, who emerged as a starter in the Plainsmen secondary in the middle of last season. "I spent a lot of time talking to my coaches and parents because valedictorian is really big deal.
"I came to conclusion that I was going to give up football, so I went to tell my counselor (Kristen Lewis) to take the athletic period off my schedule . We talked some more, and she asked me 'Is football really something you enjoy?' I sat there and thought about it again for a minute and told her 'I really love football and I don't want to give that up.'"
The hesitancy to turn football loose makes a lot of sense when you rewind to how Fullbright's career at Monterey has unfolded. His story is far from a finished product.
As vital as he figures to be for the Plainsmen defense this fall, it was an often-tumultuous journey for Fullbright to get where he has.
Last year was the first time the 5-foot-11, 180-pound Fullbright played safety after injuries forced him to try his hand at different spots.
As a freshman, Fullbright was pegged as an outside linebacker, but he broke a wrist, prompting a move to receiver. Before he got comfortable there, Fullbright broke his leg on the first day of practice in 2017 and missed that entire season.
After rehabbing and getting back in one piece during the 2017 campaign, Fullbright went into spring drills eager to get on the field and Monterey coach Wayne Hutchinson came up with an outside-the-box proposition.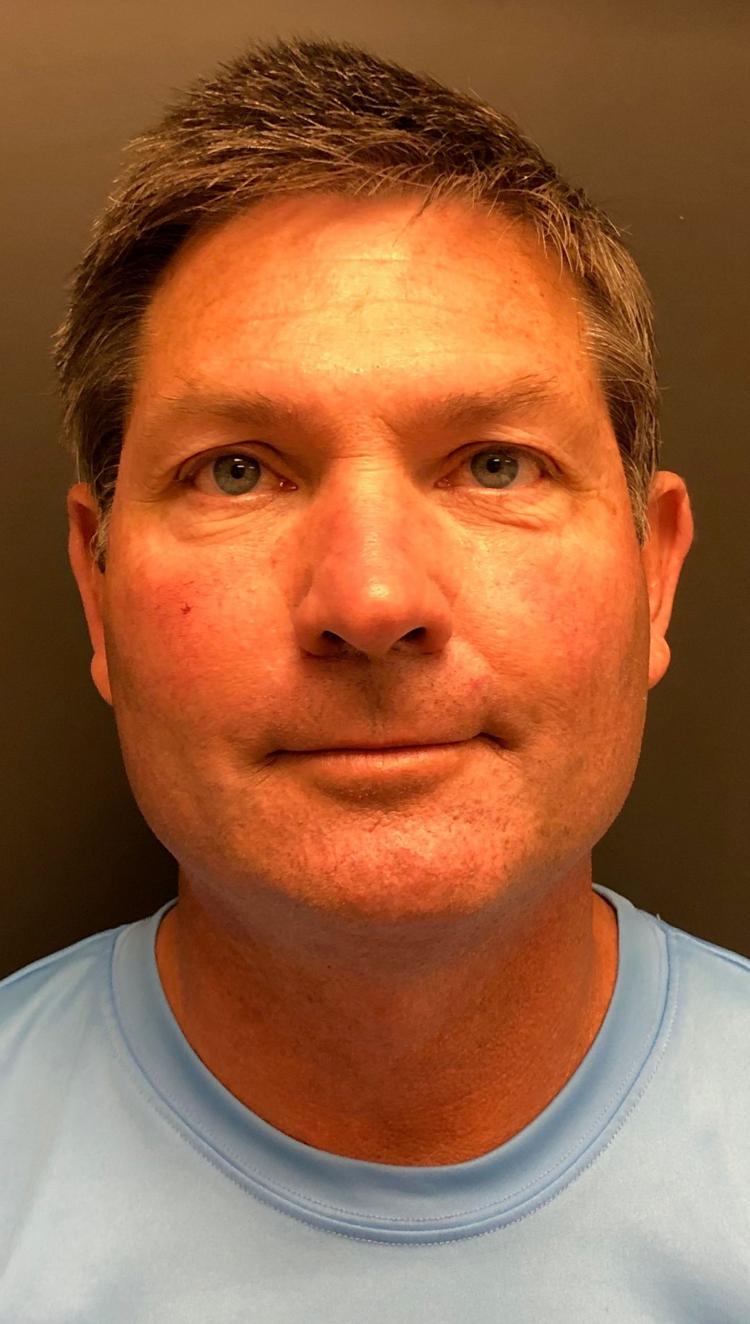 "When the coaches were passing out equipment, I still thought I was going to be a receiver," Fullbright said. "Coach Hutch came up and asked me if I'd be willing to try safety."
Added Hutchinson, "You always want to find a place to get your best athletes on the field and we wanted to get him out there. Safety fits him because he's just as smart as he is strong. You have to be very sound in coverage and communicate with the entire defense. I told him that with his brain, he could really help us analyze offenses and that has been true."
Indeed, the fit for Fullbright at safety has been tailor-made.
Not surprisingly, he is a high-level cerebral player, which has allowed Fullbright to carve a niche as an extension of the coaches on the field – the quarterback or point guard for a Plainsmen defense with seven starters back and three other veterans who played extensively.
Working with Monterey assistant coaches Taylor Read and Ralph Ramon, Fullbright has meshed his football IQ with the skills needed to thrive at safety.
"Once I moved there, it really felt like I should've been there all along," Fullbright said.
Turns out the move also played a role in the decision Fullbright had to make.
Back to defense, Fullbright's comfort zone was partially tied to the relationships he had built with teammates on that side of the ball. As Fullbright navigated his decision, a strong pull for him was finishing what he had started with that core group.
"Most of my closest friends play football and they're all on defense," Fullbright said.
"I realized I couldn't quit on them. I don't know how many years of playing football I have left, so I wanted to come back and be a leader."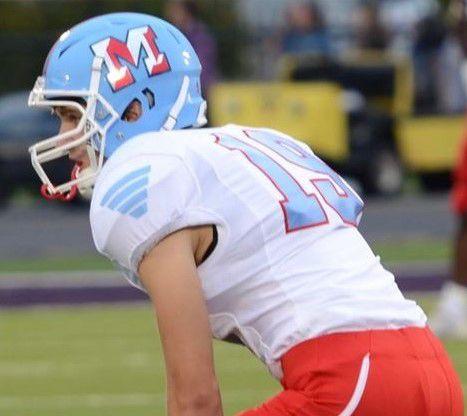 Fullbright is back for one last ride and that choice has bolstered his hopes to continue football past this season.
Because his body of work is limited, Fullbright is relatively new on the recruiting front, but he has had contact with Air Force, SMU, Texas Tech and perennial Football Championship Subdivision powerhouse Villanova.
Medical school is the ultimate goal, but getting there while playing a sport that Fullbright passionately says he "never lost (his) love for" is a best-of-both-worlds situation.
"When I made my decision, it wasn't like I was going to not still push myself academically," Fullbright said. "I actually push myself harder academically than I do in football. I have high goals and expectations with everything I do.
"I want to be perfect at anything I do. Football is something that's important to me, so I want to elevate my game and see where I can go with it."
Hutchinson has a general idea where that path will lead.
"He's the full package," Hutchinson said. "He pays attention to detail. He's very conscientious of being a leader and he wants to make plays. You add that to his physical stature, and it was easy to figure out that he would be a great contributor as a football player. But by finishing up with us this season, I think he also has the opportunity to learn the kind of great life lessons you learn from playing on a football team. He's a kid who is going to excel at whatever he does and I'm glad he's going to be out here as a leader for us."
That leadership is welcome for a team and a defense that wobbled last fall.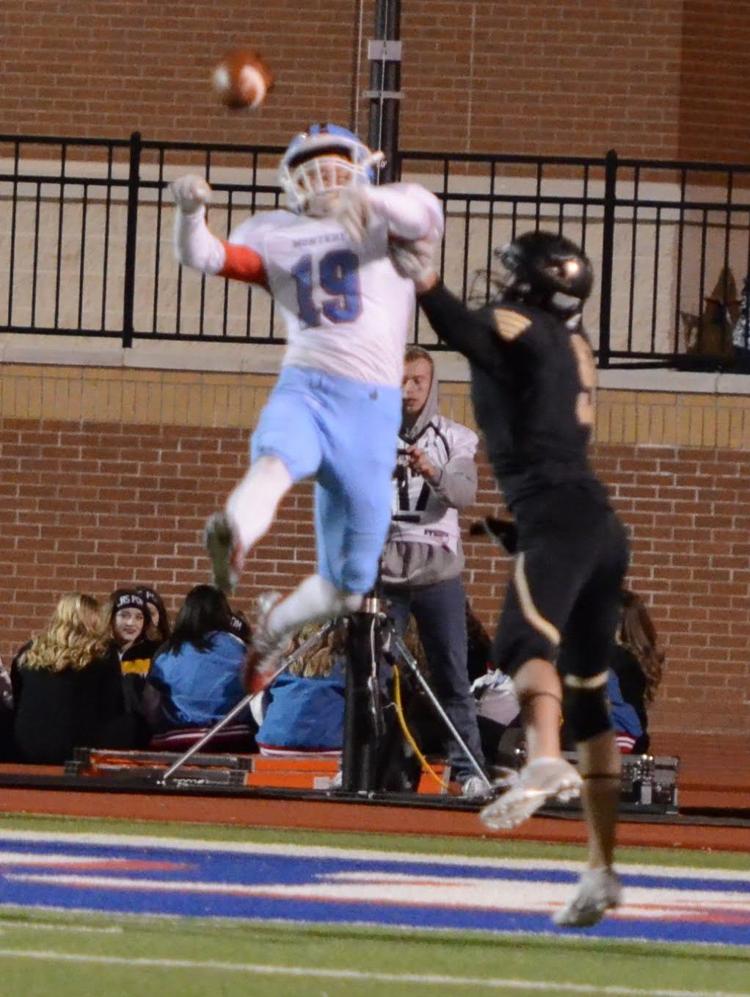 Monterey surrendered just under 40 points a game in District 2-5A play and allowed a late touchdown to Coronado in a 34-33 loss.
The net result was the Plainsmen missing the playoffs for the first time in Hutchinson's five-year tenure, leaving the returning players with a nasty aftertaste.
During the offseason, there was a different edge in workouts, and when Fullbright arrived at his decision to come back, he played a major role in where the renewed focus was directed.
"The coaches put us through Monterey Men Days, which is sort of an extended boot camp," Fullbright said. "We got closer as a team and held each other accountable and I wanted to be a leader and do whatever I could to make sure every single guy gave their top effort every single day. The summer helped us become closer and gave us more of a united mindset.
"Effort was a problem at times last year. Things would get tough and we would quit. We've worked on that and have gotten so much more competitive. The entire team was embarrassed by last season, and it inspired all of us to work as hard as we can."
Led by a player inspired to finish as strongly as he can on the field because it was one of the main reasons he reached the tough choice that he did.
"I know I'm capable of doing things other than football, but this is where I want to be," Fullbright said. "I'm not walking away from the idea of being valedictorian. It's something I will keep working hard to achieve, but I couldn't just walk away from something I love so much.
"I'm happy with where I'm at and have no regrets. Now I just want to see how good we're going to be."
Randy Rosetta is the publisher of HubCityPreps.com
Contact him at HubCityPreps.com or (806) 407-0188.
Follow on Twitter | @HubCityPrepsLBK & @RandyRosetta