The Plainsmen racked up 609 yards vs. Odessa High,
now look to build on that against Abilene Wylie.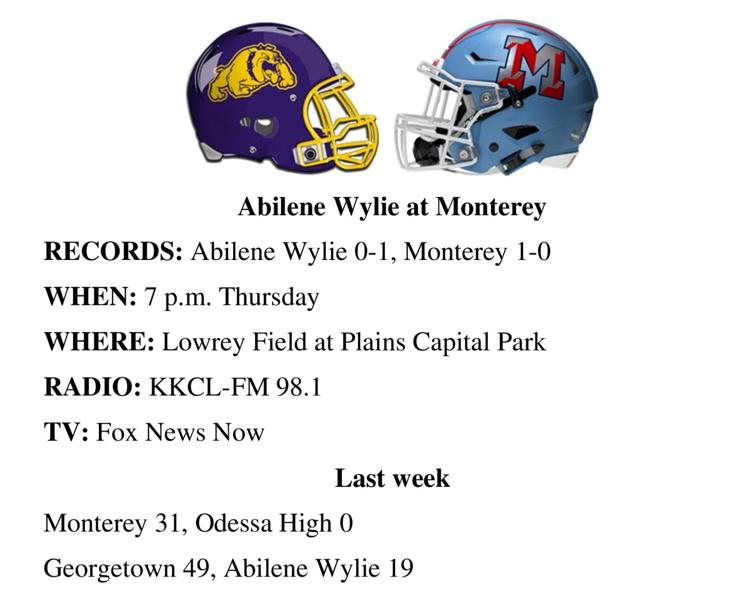 Nobody is about to proclaim that Monterey's Coreon Bailey has an easy job. That's not a description that applies to any quarterback in charge of an offense, even one as talented and multi-faceted as the Plainsmen senior.
What the versatile crew around Bailey showed in the season opener last week is that the veteran crew that populates the offense around Bailey certainly gives him a nice collection of options.
The Plainsmen (1-0) look to build on the impressive performance from their romp past Odessa High when they entertain Abilene Wylie (0-1) at 7 p.m. Thursday at Plains Capital Park. KKCL-FM 98.1 will carry the game and it will also be televised on Fox News Now.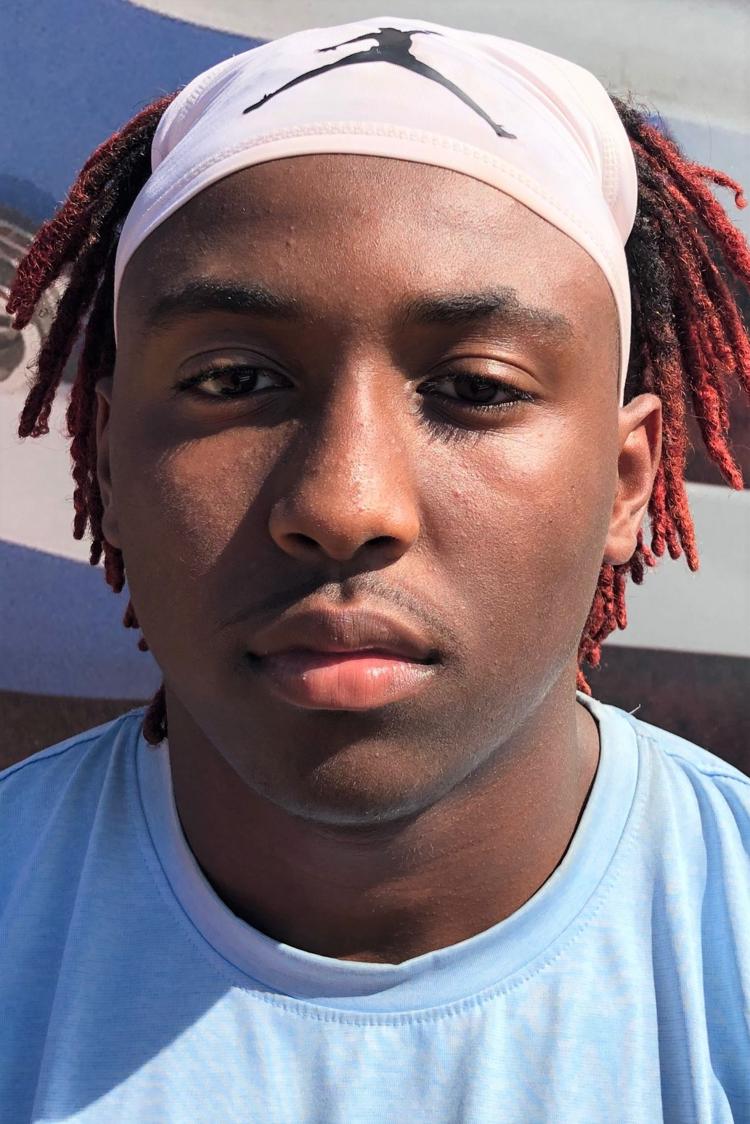 With Bailey back for his second season as the starter at quarterback, Monterey exploded for 609 total yards in a 55-13 thumping of Odessa. Bailey was on target on 16-of-20 passes for 310 yards, four that went for touchdowns. Seven receivers hauled in passes, four with three or more grabs.
While the test sample is only one game, there is plenty of optimism that the offense's domination of the Bronchos is reflective of an offseason when Bailey and his receivers worked hard together to polish their chemistry and execution.
"He's been a great leader for us all summer and has shown that he will get us the ball when we get open," said senior Donavaughn Hill, who grabbed three passes for 153 yards, buoyed by scoring strikes of 78 and 44 yards.
"We know we're not just running the route to run it. We know to always expect the ball and stay ready because Coreon can keep plays alive and find the best option."
The truth of that statement ties into how effectively Bailey has evolved between his junior and senior seasons as well as the emergence of Hill, Tyrie Tipton, MJ Singleton, Zyion Martin and Jacory Mooring as one of the best receiving corps in West Texas.
As a dual-threat quarterback, Bailey poses plenty of problems for opposing defenses on his own. He ran for 983 yards (6.5 yards per carry) and 14 touchdowns in 8½ games in 2018 and passed for 905 and 10 scores. What enhances the danger he poses now is that Bailey isn't prone to lock onto the primary receiver on any play because of the kid-in-the-candy-store menu the Monterey offense provides.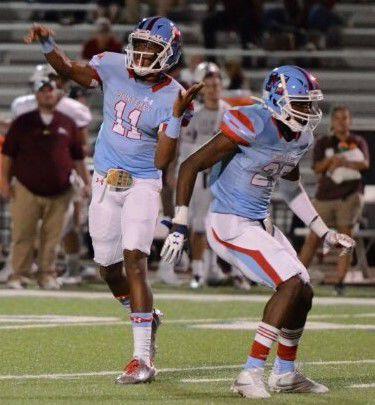 "When he's comfortable going to his second, third and fourth options, it opens up our playbook a lot," Tipton said. He yanked down six passes for 86 yards last week and got the scoring onslaught started with a 34-yard TD.
"He sees the whole field better now and has confidence in all of us."
Plenty of that to go around.
While Bailey was picking apart the Bronchos through the air, Ty Williams gave the Plainsmen plenty of balance with 98 yards rushing. Monterey's running attack will only get stronger when Damontrareis Lacy gets back to full speed after sitting out the opener.
For anything on offense to click also required a strong night from the offensive line, a notion that wasn't lost on Plainsmen coach Wayne Hutchinson.
"The offensive line was giving us time to throw the ball and that's where it all got started," Hutchinson said. "We've got a lot of potential with the group because every one of our receivers has the capability of making big plays, we have a seasoned quarterback, seasoned running backs and all of those guys are relatively fast. When you can put that kind of talent on the field, you've got a chance. The tell-tale sign will be if our o-line can play that well against every opponent."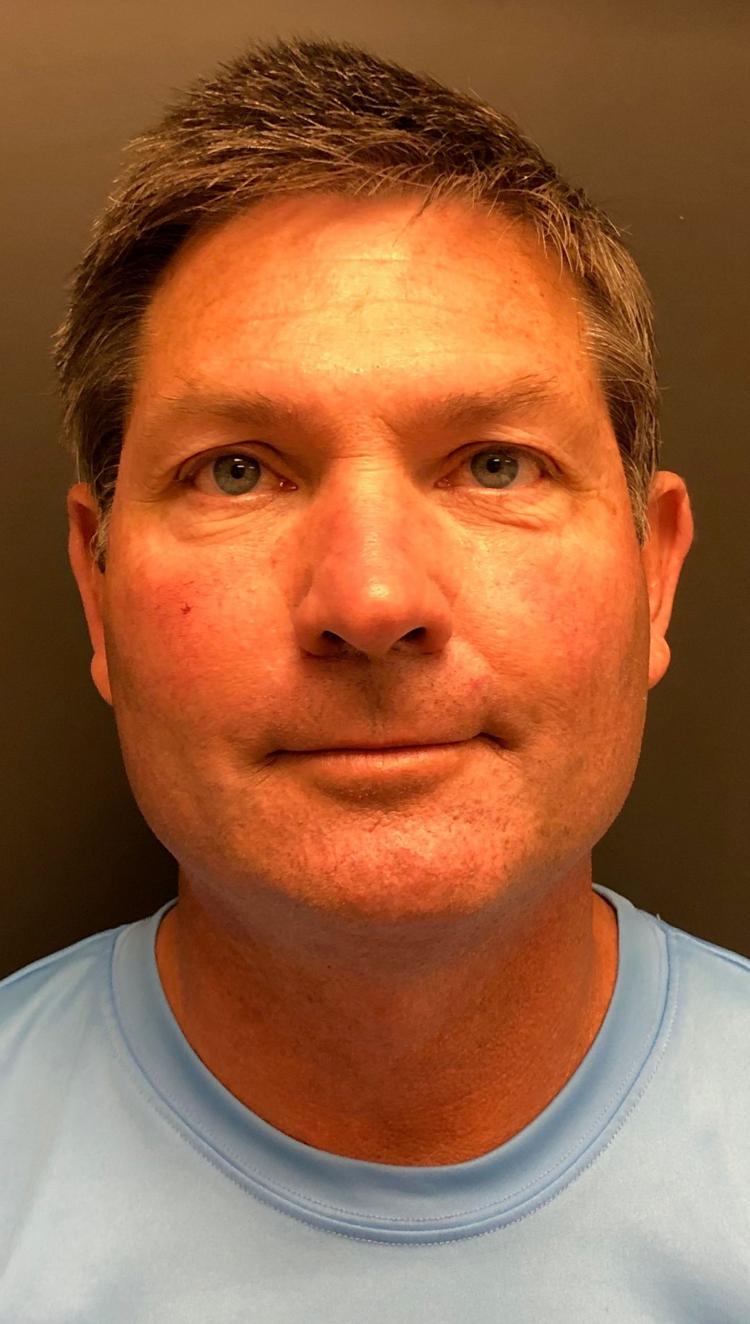 While that may be a lot of falling dominoes to expect on a weekly basis, what the season opener showed is that the Plainsmen receiving crew has a variety of ways to inflict damage on opposing defenses.
Hill said he is the physical, over-the-middle option. Tipton staked a claim as Monterey's home-run threat. Singleton might be the fastest of the group. Martin and Mooring ooze with potential.
Is Bailey's job as a passer easy? No. But the Monterey quarterback certainly has a group of teammates capable of making it seem easier.
"I feel like we can literally throw the ball against any team we play," Tipton said. "We have the potential to be best throwing team in the state."
Added Hill, "All of us feed off of each other. Any time somebody makes a play, we're there to celebrate with each other. We have to keep striving to be better, and we will."
Randy Rosetta is the publisher of HubCityPreps.com
Contact him at HubCityPreps.com or (806) 407-0188.
Follow on Twitter | @HubCityPrepsLBK & @RandyRosetta