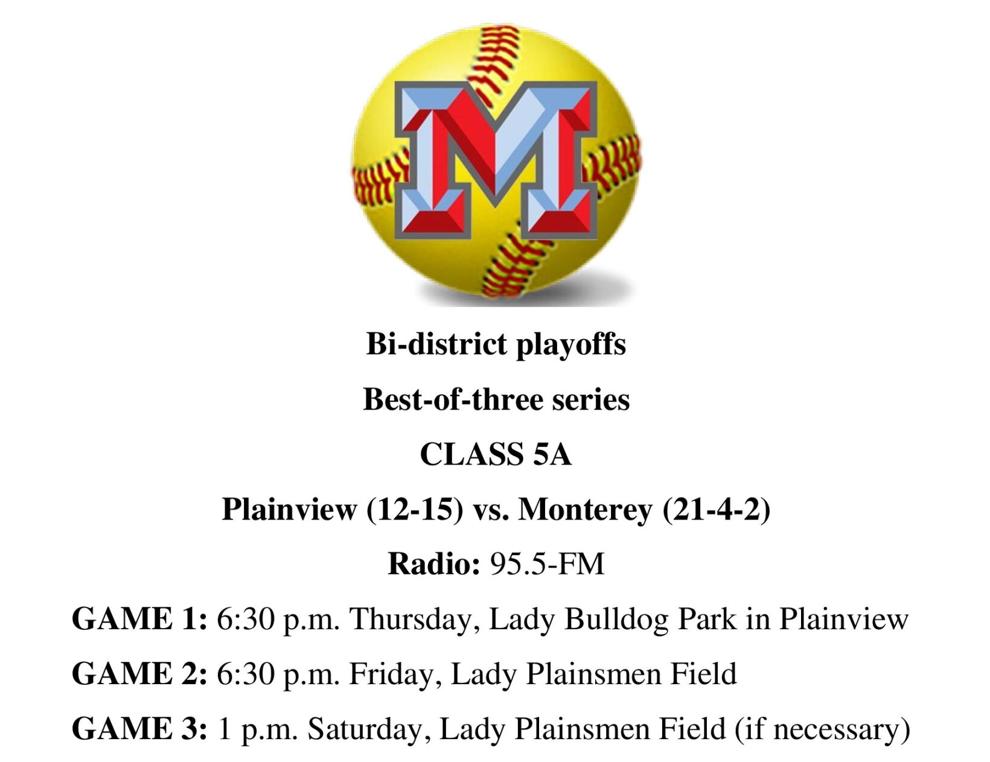 Anytime something is a "first," there are some lofty implications involved.
So when Monterey barreled to the finish line of the regular season last week and nailed down the program's first-ever District 4-5A championship, there was no shortage of pride and celebration.
Thing is, though, when you climb to the top of one hill, there is inevitably another one on the immediate horizon that catches your attention.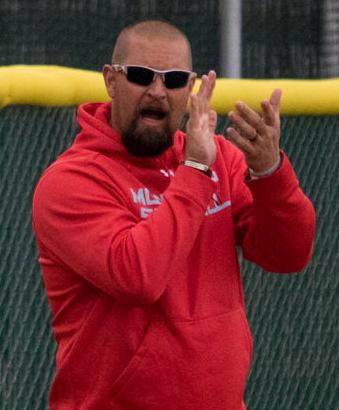 After 26 years, the Lady Plainsmen (21-4-2) crossed a major item off their to-do list by rolling through district play with a 9-1 mark to finish on top for the first time since the program was launched in the 1990s.
Now the attention shifts to the playoffs where a new challenge awaits when Monterey tangles with Plainview (12-15) in a Class 5A best-of-three bi-district series starting at 6:30 p.m. Thursday at Lady Bulldog Park. Game 2 is slated for 6:30 p.m. Friday at Lady Plainsmen Field with a third game at 2 p.m. Saturday in Lubbock, if necessary.
And while Plainview has the full attention of the Lady Plainsmen, there is another potential ceiling to bust through waiting for them: Winning an area-round playoff game or series – another feat that has eluded the program.
"Any district championship is an achievement and a testament to the kids as a whole, and the first one is definitely special," Monterey coach Brian Cronk said. He has guided the Lady Plainsmen to the playoffs in each of his 9 seasons.
"But you have to enjoy it for a day or two and then move on to the next game. We're extremely proud of what we've been able to accomplish, but we still feel like we have some things left to do this season."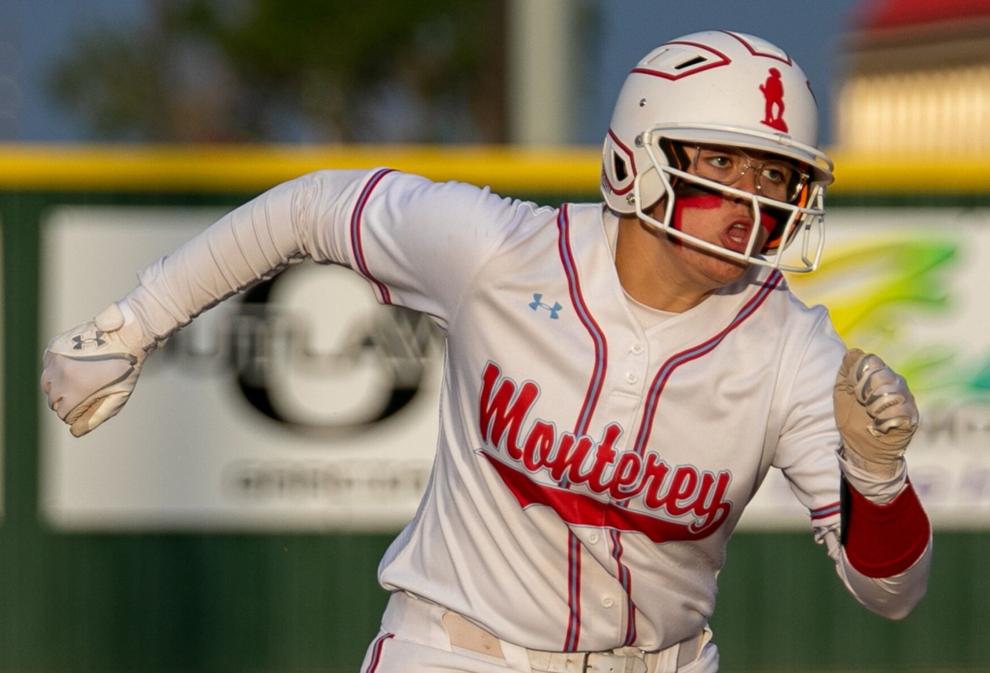 Starting with taking care of business vs. Plainview, which broke through for its first playoff berth since 2015. The Lady Plainsmen and Lady Bulldogs were district foes the last several seasons until the latest realignment shifted Plainview and the Amarillo schools into a different group. The teams met twice during the regular season with Monterey rolling to 9-1 and 12-2 victories.
None of that matters now, though. Winning and getting another chance to advance is what does.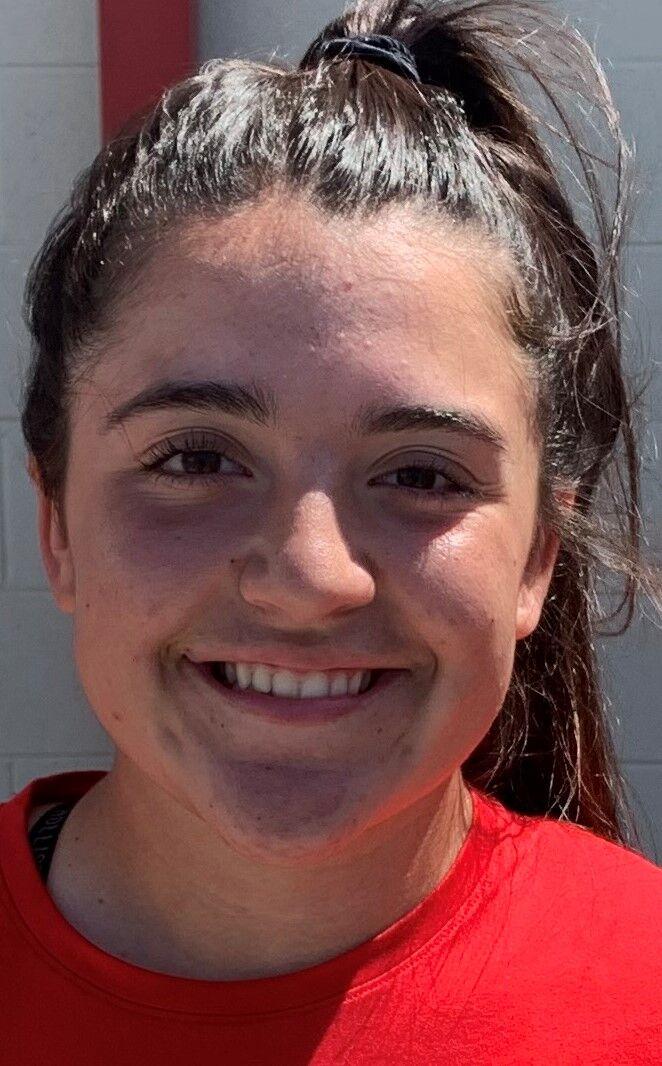 "It's all about the next step, and I always look at everything as 'why not?' Lady Plainsmen junior Tatianna Trotter said. "Winning district was the biggest thing, but now winning bi-district is the next biggest thing. I'm always looking for the next step."
Added Monterey infielder Makenna Sandoval, "In the moment, winning district was great, but once we stepped off the field and headed into the locker room, you start thinking about what's the next step and how can we get better. … We still know there's more to do. We just plan on making more history as we go."
Doing so likely means the Lady Plainsmen will stay true to the path they have followed the whole season.
A team loaded with juniors -- with a handful of seniors sprinkled in -- Monterey has shown a knack for consistently putting up big offensive numbers. That has translated into plenty of blowouts, but the Lady Plainsmen have also been in 11 games decided by one or two runs (including two ties), so their mettle has been tested.
Since a 5-3 loss to rival Coronado on March 30, Monterey has reeled off seven wins in a row by an average score of 11.9-3.6.
Cronk said that, even with the success the lady Plainsmen enjoyed in the first few months of the season, he always "felt like there was something more there" -- which seems to have been discovered since the calendar flipped to April.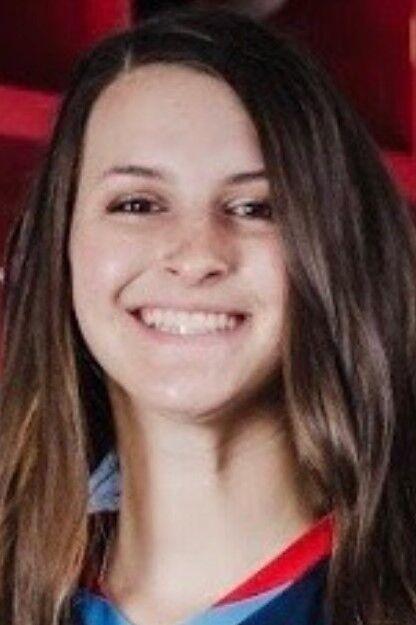 "When we were getting ready for this season back in August, we looked at our girls and realized we had 10-11 who could really hit the ball well, so we felt like we had a good foundation," Cronk said. "We're a team where it can be one girl getting hot one night then another the next game. That makes it competitive for them because they want to be in the lineup and we have so many of them who can do the job for us."
That has generated plenty of confidence -- something that Monterey's most experienced player says is fine, as long as it is tempered with humility.
"Even though we won district and we know who were playing, we don't need to go in thinking we don't have to play well," senior first baseman Claire Decker said. "We have to go in there and know we have to play to the best of our ability."
Not exactly promising news for Plainview or anybody else that gets in Monterey's path the next several weeks.
"The feeling of winning district is amazing, especially knowing that in my senior year, I was part of a Monterey team that made history," Decker said.
"We want to keep doing amazing things."
---------------------------------------------------------