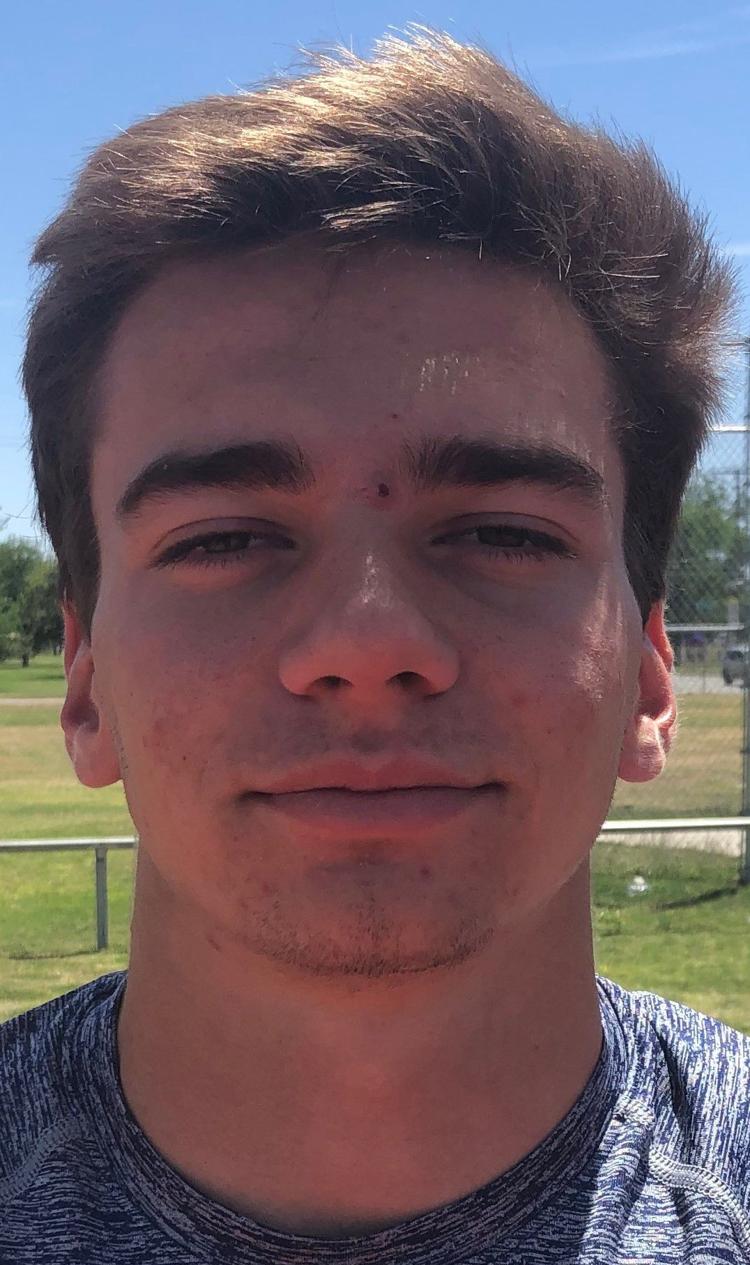 As the TAPPS state track & field meet plays out Saturday at Midway High School in Waco, competitors and spectators might be surprised with what they see from Trinity Christian's Daniel Wheeler.
The Lion senior will be one of the busier athletes at the meet, which has been truncated to a one-day event because of inclement weather in Central Texas. All field events scheduled for Friday were postponed until Saturday.
While the altered schedule may cause problems for many athletes, Wheeler is a different place than most right now.
Yes, he wants to be at his best when he competes in all three jumps, the 200 meters and as a leg on Trinity's 4x2 relay team.
To take serious aim at that top-shelf goal, Wheeler wants to be a little different than most. He certainly wants to be different than he was in his first three state meet trips.
"I'm a very mental person, so this year I've learned to stay more relaxed than I've been in the past," Wheeler said. "What I've learned is to take a chair with me, find some shade and make sure I'm getting off my feet as much as possible ad relaxing instead of stressing out about what I have to do next.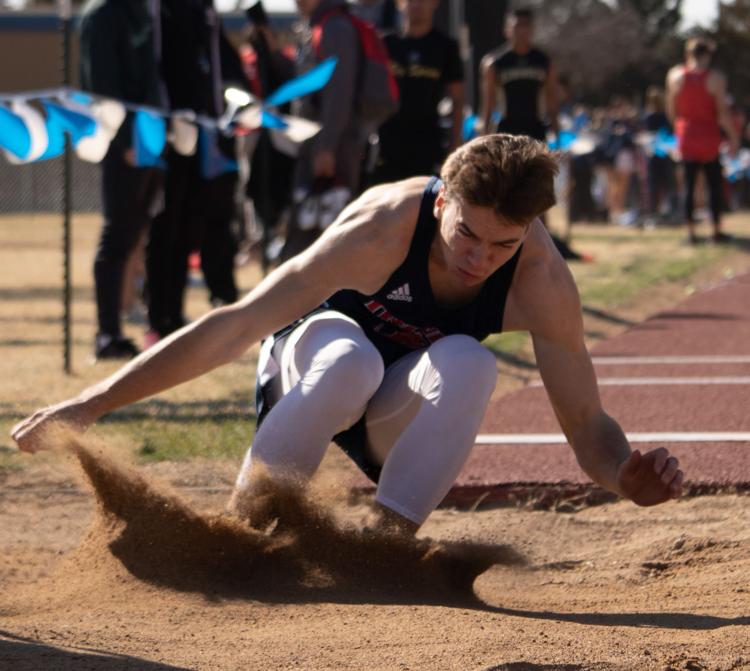 "I know I'm going to perform better if I stay loose mentally. So, in between jumps, I want to talk to people around me to keep my mind off of my jumps. When I get on the runaway, that's when I'll be ready to focus in."
Mother Nature may put Wheeler's laid-back approach to a different test.
To fit a two-day meet into one day, TAPPS officials are having to scramble a bit. As a result, Wheeler will do the two running events he has qualified in in the morning and then switch gears to the jumps. For added intrigue, the current schedule has the 4A boys long jump and high jump happening at the same time (2 p.m.), followed by the triple jump at 3 p.m.
So, since there may not be the expected time for socializing, Wheeler may have to lean more heavily on the whole staying loose mentally thing.
However the format changes and whatever new challenges arise, Wheeler's confidence is at its peak heading into the final competition of his prep career before he heads to Abilene Christian.
"My confidence has grown every year, and it's at its highest level right now," Wheeler said. "My freshman year, I was still a pretty weak and scrawny kid, so I was just trying to do the best I could. Weightlifting and football have really helped the last three years, and it's also been big that my speed has increased in the offseason. That's really helped with the long jump and triple jump because I'm able to get some speed in my approaches.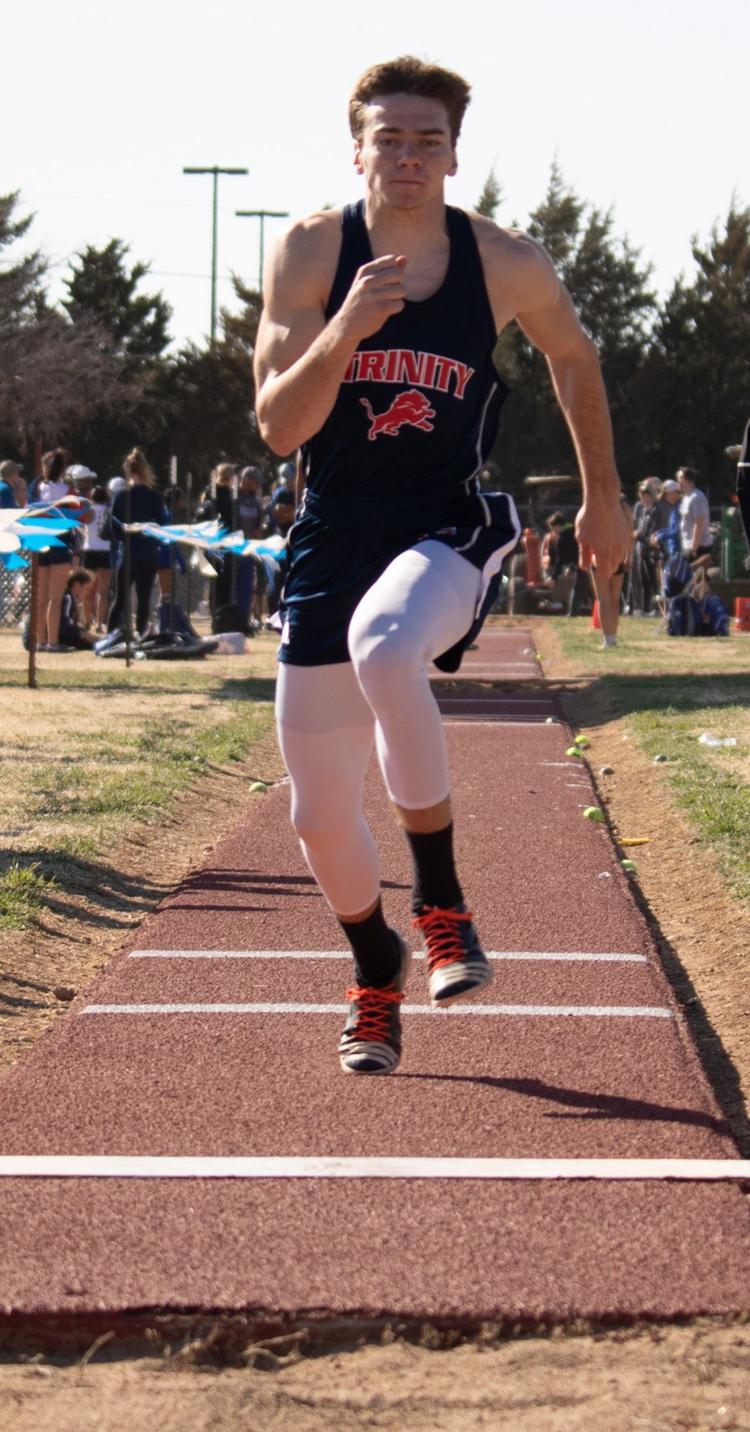 "I've learned a lot from doing all three jumping events, and that has helped me grow a lot both physical and mentally."
Although this is his fourth straight trip to state, this is the first year Wheeler has qualified in five events – in part he insists due to his new approach between events.
Getting off his feet and relaxing mentally have contributed to him registering better heights and made the sprint events something he could manage better.
"Last year kind of went downhill for me, especially in the high jump," he said. "I went (6-foot-6) in one of the first indoor meets and then struggled most of the spring. My triple jump and long jump were OK, but I knew I could be better."
Whatever formula Wheeler has relied on has worked. He comes into the state meet with the best marks in the state in all three leaps in Class 4A: 6-foot-6 in the high jump, 23-foot-8 in the long jump and 46-foot-2 in the triple.
He switched from the 400 to the 200 this season and has recorded a season-best time of 22.18, which is in the top five in TAPPS 4A.
All of which fuels sky-high expectations.
"Five gold medals," Wheeler said matter-of-factly when asked about his expectations this weekend. "That's the big dream in my head.
"If I can run my best in the 200 and we can get cleaner handoffs in the 4x2 and run like we have been, I think we can take the 1.5 seconds off our time that would make us the team to beat,"
TAPPS STATE MEET
At Midway HS (Panther Stadium) in Waco
Friday
All field events cancelled
6 p.m. – 3,200 meters
Saturday
9 a.m. – Field event finals
9 a.m. – Classes 4A/5A/6A running finals
2 p.m. – Classes 1A/2A/3A running finals
Lubbock qualifiers
Class 4A
GIRLS
Discus
Sydney Castleman, Lubbock Christian
Jordan McKee, Lubbock Christian
Erin Hodgson, Lubbock Christian
High jump
Mya Patton, Lubbock Christian
Long jump
Lily Alderson, Trinity Christian
Lauren Young, Trinity Christian
Pole vault
Skye Dickey, Trinity Christian
Brooklyn Boyer, Lubbock Christian
Alynn Kitten, Lubbock Christian
Ella Hampton, Lubbock Christian
Shot put
Shirah Arnold, Lubbock Christian
Triple jump
Lily Alderson, Trinity Christian
Brenna Daniel, Trinity Christian
3,200 meters
Sophie Lee, Lubbock Christian
Madelyn Mandry, Trinity Christian
Kaylynn Jimenez, Lubbock Christian
800 meters
Rainey Payne, Trinity Christian
Sophie Lee, Lubbock Christian
100-meter hurdles
Jordan Diomede, Trinity Christian
Kara Ashworth, Trinity Christian
100 meters
Lily Alderson, Trinity Christian
4x200 relay
Trinity Christian (Brenna Daniel-Campbell Kothmann-Addison Boehning-Lily Alderson)
Lubbock Christian (Chyler Townsend-Mara Dendy-Skylar Timmons-Mya Patton)
400 meters
Kayla DeNeefe, Trinity Christian
Campbell Kothmann, Trinity Christian
300-meter hurdles
Jordan Diomede, Trinity Christian
200 meters
Kayla DeNeefe, Trinity Christian
1,600 meters
Sophie Lee, Lubbock Christian
Madelyn Mandry, Trinity Christian
4x400 relay
Trinity Christian (Brenna Daniel-Addison Boehning-Emma Mandry-Rainey Payne)
BOYS
Discus
Lars Hanssen, Trinity Christian
High jump
Daniel Wheeler, Trinity Christian
Alex Lack, Lubbock Christian
Long jump
Daniel Wheeler, Trinity Christian
Pole vault
Elliott Kitten, Lubbock Christian
Josiah Whiting, Lubbock Christian
Luke Griffin, Lubbock Christian
Wesley Henderson, Trinity Christian
Shot put
Cale Underwood, Trinity Christian
Hunter Turnbow, Lubbock Christian
Triple jump
Daniel Wheeler, Trinity Christian
Cody Athey, Trinity Christian
3,200 meters
Pierce Tapp, Trinity Christian
Ruben Torres, Lubbock Christian
800 meters
Ruben Torres, Lubbock Christian
Joel Jeffers, Trinity Christian
110-meter hurdles
Cash Howard, Lubbock Christian
Kennan Dowling, Trinity Christian
100 meters
Justin Franco, Trinity Christian
4x200 relay
Lubbock Christian (Jaden Bullington-Cash Howard-Alex Lack-Parker Rumsey)
Trinity Christian (Justin Franco-Brek Thomas-Daniel Wheeler-Dax Wilson)
400 meters
Max Perales, Trinity Christian
300-meter hurdles
Cash Howard, Lubbock Christian
200 meters
Daniel Wheeler, Trinity Christian
1,600 meters
Ruben Torres, Lubbock Christian
Pierce Tapp, Trinity Christian
Class 2A
GIRLS
High jump
Meghan Mitchell, All Saints
Long jump
Jilayne Headrick, All Saints
Shot put
Landen Hancock, Southcrest Christian
3,200 meters
Nina Lopez, Southcrest Christian
4x100 relay
All Saints
(Sara Phy-Katie Bayouth-Stephanie Hasselkus-Meghan Mitchell)
800 meters
Nina Lopez Southcrest Christian
100-meter hurdles
Jilayne Headrick, All Saints
400 meters
Sara Phy, All Saints
300-meter hurdles
Jilayne Headrick, All Saints
200 meters
Katie Bayouth, All Saints
4x400 relay
All Saints (Sara Phy-Katie Bayouth-Jilayne Headrick-Stephanie Hasselkus)
BOYS
High jump
Jackson Janes, All Saints
Shot put
Landen Hancock, Southcrest Christian
3,200 meters
Ret Taylor, All Saints
Alex Spencer, Southcrest Christian
800 meters
Jacob Kidder, Southcrest Christian
110-meter hurdles
Brenner Wood, Southcrest Christian
4x200 relay
Southcrest Christian
(Johnathan Goertzen-Stephen Hunt-Zachary Toney-Luke Middleton)
400 meters
Tanner Grant, Southcrest Christian
1,600 meters
Ret Taylor, All Saints
Alex Spencer, Southcrest Christian
4x400 relay
Southcrest Christian (Tanner Grant-Johnathan Goertzen-Zachary Toney-Stephen Hunt)
All Saints (Ash Bumstead-Jackson Janes-Ross Rogers-Ret Taylor)
Class 1A
GIRLS
Long jump
Natalie Poe, Kingdom Prep
Shot put
Maggie Nicholson, Kingdom Prep
Triple jump
Maggie Nicholson, Kingdom Prep
4x100 relay
Kingdom Prep (Maggie Nicholson-Macy Lynn Wolfington-Elena Dowell-Natalie Poe)
100-meter hurdles
Maggie Nicholson, Kingdom Prep
Macy Lynn Wolfington, Kingdom Prep
100 meters
Natalie Poe, Kingdom Prep
400 meters
Natalie Poe, Kingdom Prep
300-meter hurdles
Maggie Nicholson, Kingdom Prep
Macy Lynn Wolfington, Kingdom Prep
BOYS
Long jump
Joshua Deel, Kingdom Prep
Samuel Nicholson, Kingdom Prep
Tristan Flores, Kingdom Prep
Triple jump
Samuel Nicholson, Kingdom Prep
Tristan Flores, Kingdom Prep
Joshua Deel, Kingdom Prep
3,200 meters
Colby Sandoval, Christ the King
Lincoln Fleischman, Kingdom Prep
4x100 relay
Christ the King (Zechariah Carillo-Eric Xuan-Tanner Hook-Jaime Mendoza-Duran)
800 meters
Lincoln Fleischman, Kingdom Prep
110-meter hurdles
Samuel Nicholson, Kingdom Prep
Tristan Flores, Kingdom Prep
100 meters
Joshua Deel, Kingdom Prep
4x200 relay
Christ the King (Zechariah Carillo-Eric Xuan-Tanner Hook-Jaime Mendoza-Duran)
300-meter hurdles
Samuel Nicholson, Kingdom Prep
Tristan Flores, Kingdom Prep
1,600 meters
Colby Sandoval, Christ the King
Lincoln Fleischman, Kingdom Prep
4x400 relay
Christ the King (Tanner Hook-Ben Calvillo-Colby Sandoval-Zechariah Carillo)