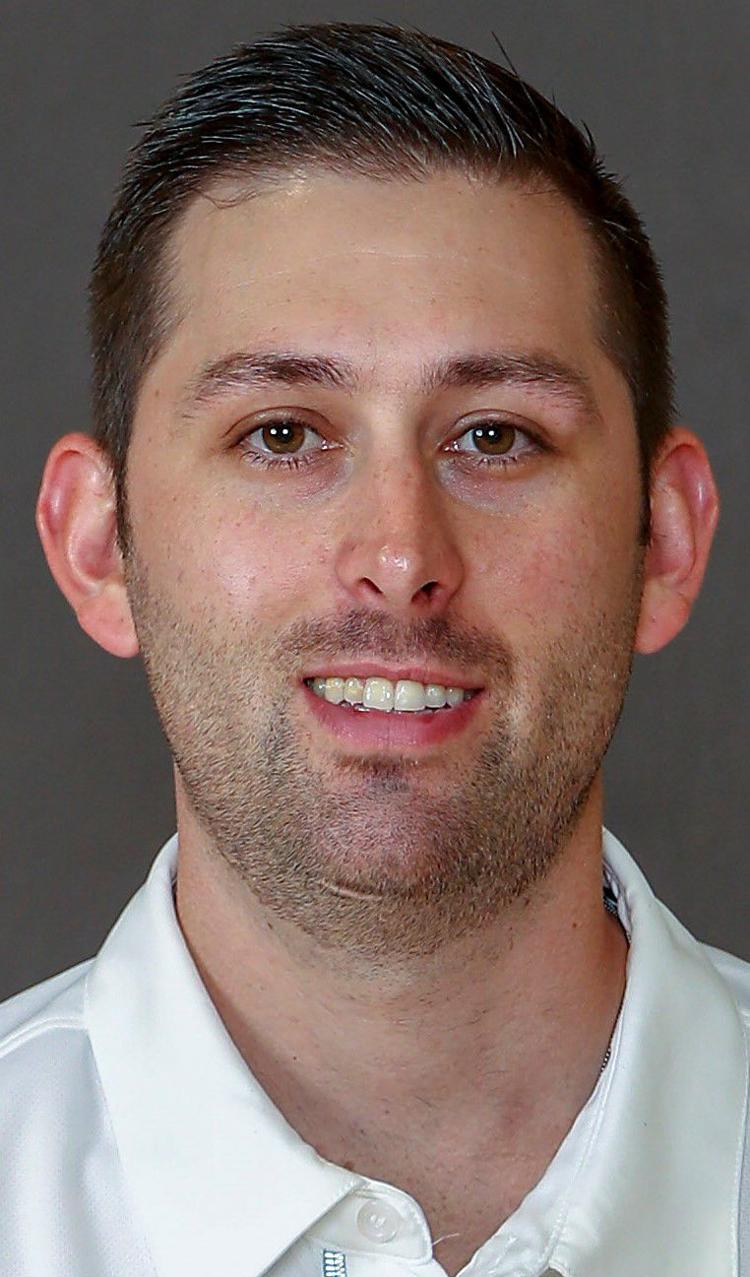 Levi Savage didn't need to do a lot of research on the notion of high expectations. Those have been ingrained in him throughout his young coaching career, especially the previous four seasons as an assistant at Trinity Christian.
Still, when he got to All Saints late last summer to take the reins of a program that has tasted success, he said there was a little pressure. Three months later, that pressure is a fading memory as the Patriots surge toward a familiar goal.
All Saints rolled past Amarillo Ascension Academy earlier this week 25-9, 25-8, 25-14 to improve to 19-13 and 3-0 in TAPPS District 1-2A. Since the program launched six years ago, All Saints has never lost a district match -- some of the cause for the pressure.
Turns out that win streak and the expectations that are woven tightly into the All Saints program are part of the reason the pressure is off for the Patriots' first-year coach.
Because as pressure-packed as that might be for a new coach, having players who have gotten so accustomed to high-level success also tends to make them more coachable.
"The girls have definitely been locked in ever since the district season rolled around," said Savage, who spent the last four years as an assistant coach at Trinity Christian, the four-time state champion in TAPPS Class 4A. "They know we prepared for this part of our season with a tough schedule, so they're excited when we get into our district."
There certainly seems to be a good blend of motivation and excitement for All Saints.
After advancing to the Class 2A semifinals last season on the heels of a runnerup finish in 2017, there are several current Patriots who are hungry to get back to the top of the mountain they climbed on the way to the 2016 state crown.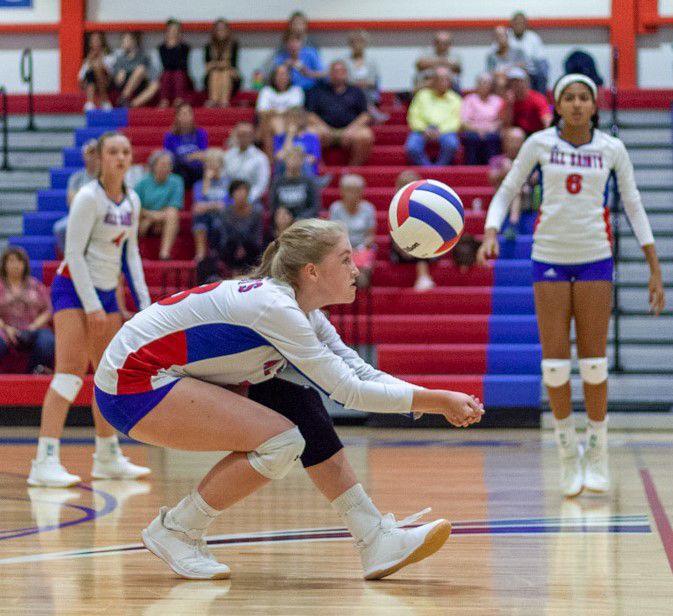 "We've been so successful because we're so close as team," said Elise Headrick, one of four seniors – three that were freshmen on the state title team. "We've really bonded because we're starting a new legacy for the underclassmen and teaching them to put each other first."
The composition of the All Saints roster fits with that passing-the-torch mentality.
In addition to the four seniors, the team consists of one junior, five sophomores and four freshmen, including two who have emerged as stars of the future -- Lauren Bayouth and Chloe Conover.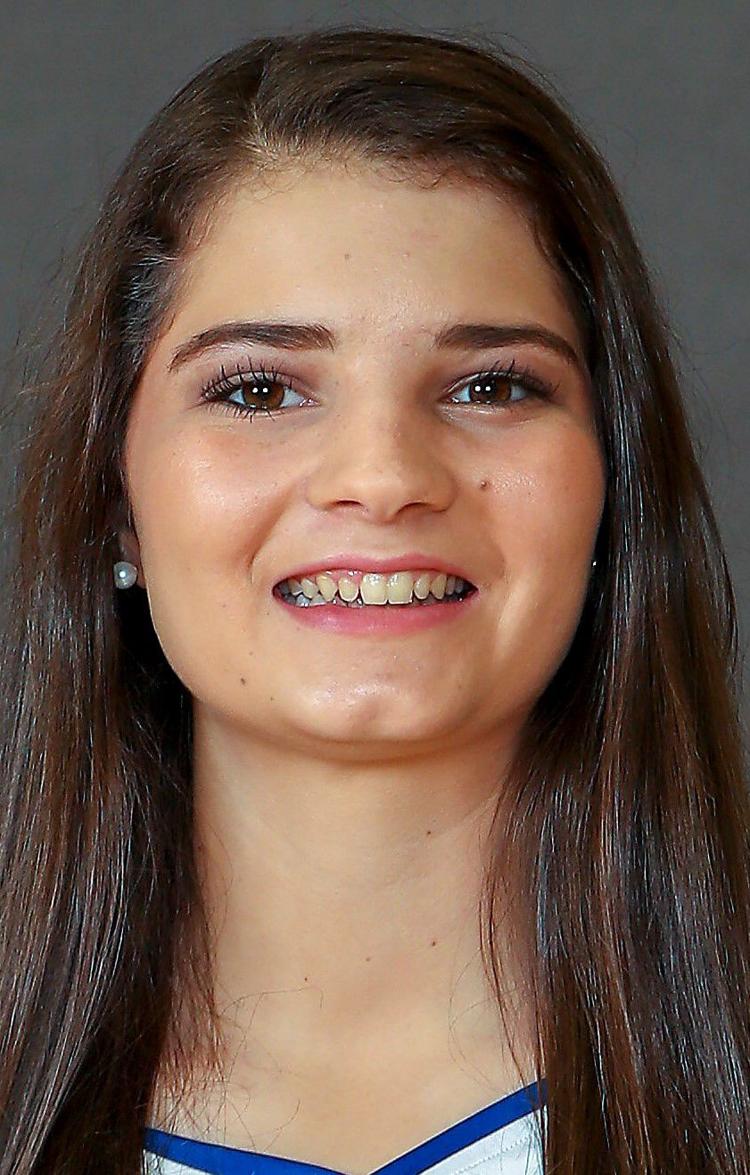 Taking over for Kimberli Swett was a challenge Savage embraced because he also coaches the sport at Next Level and is well-versed in the work ethic the Patriot players are known for. They haven't disappointed.
"They have been selfless, they all love each other, and they all love to work," Savage said. "It's been easy for us to get in the gym and work hard because they really accepted me and have been willing to do whatever was asked of them as far as making changes."
Adjusting to a new coach isn't usually a completely seamless process, and this situation was no exception. But the ripples were minimal for Savage and his new team, especially after they got comfortable with him.
"It was kind of awkward at first because we were used to what we were doing," senior Hayley Latta said.
"We always knew what we did in the offseason and were used to a certain way of practicing. When Coach Savage came in, he changed things up but it was easy to adjust because we learned a lot from him."
One big thing the players learned is that Savage is just as driven as they are.
"We all have common goals to play for the Lord and to win a state championship," Headrick said. "That has brought us all together this season."
SCHEDULE
Friday
District 2-6A
Midland High at Frenship, 5 p.m.
District 3-5A
Coronado at Lubbock-Cooper, 5 p.m.
Palo Duro at Monterey, 5 p.m.
TAPPS District 1-2A
Southcrest Christian at All Saints, 6:30 p.m.
Saturday
District 3-5A
Caprock at Lubbock High, noon
District 2-4A
Estacado at Hereford, 1 p.m.
TAPPS District 1-4A
Trinity Christian at Lubbock Christian, 1 p.m.
TAPPS District 1-1A
Wichita Falls Christian Academy at Kingdom Prep, 2 p.m.
--------------------------------------------
Randy Rosetta is the publisher of HubCityPreps.com
Contact him at HubCityPreps.com or (806) 407-0188.
Follow on Twitter | @HubCityPrepsLBK & @RandyRosetta