Cadon Everett didn't wait too long to get Trinity Christian started Monday night against Dallas Shelton, and he made sure the finish was quick as well.
Sparked by Everett's bat early and his right arm at the end, the Lions made quick work of the Chargers in a TAPPS Division III area-round playoff game with a 10-0 victory in 5 innings at Hodges Park.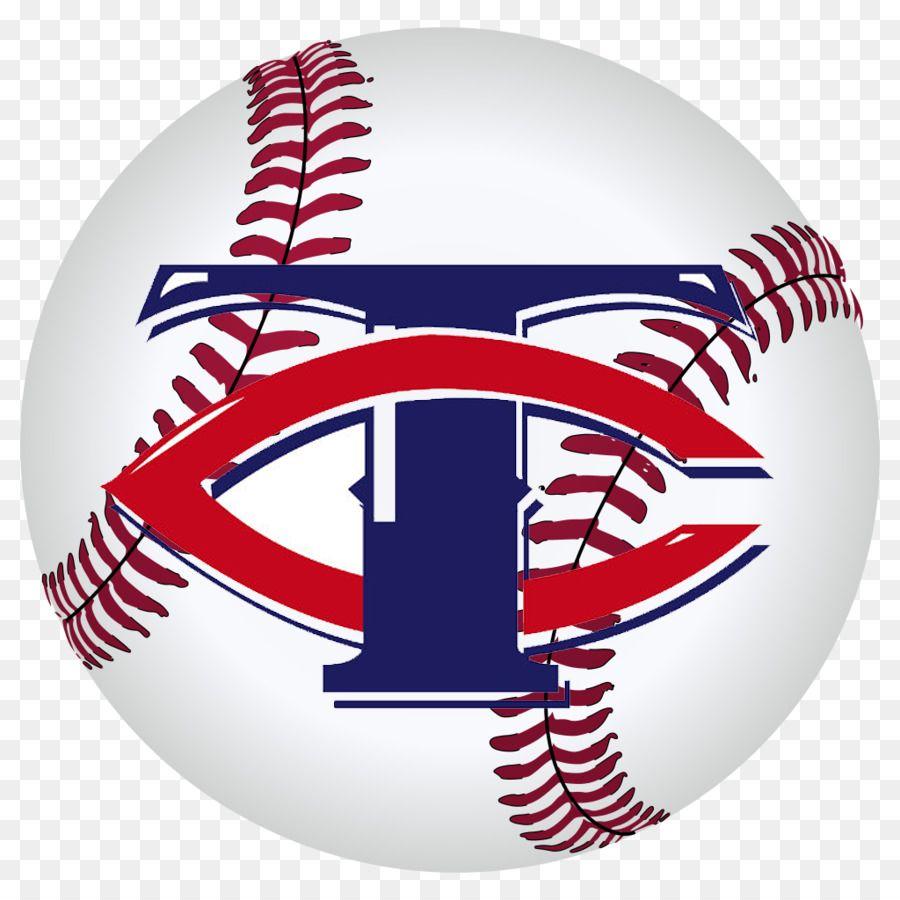 Trinity (27-7-1) advances to face Arlington Grace Prep (21-3) in the regional round at 2 p.m. Saturday at Hunter Field.
The Lions put the game away with back-to-back big innings, notching 5 runs in the 3rd and 4 in the 4th. Before the onslaught -- which was fueled in large part by walks and Shelton errors -- began, Everett popped the cork.
Meanwhile, Trinity left-hander Nathan Taylor tied the Charger offense up in knots for 5.1 innings before giving way to Everett, who got the final two outs on strikeouts, the last with the bases loaded and Shelton threatening to extend the game.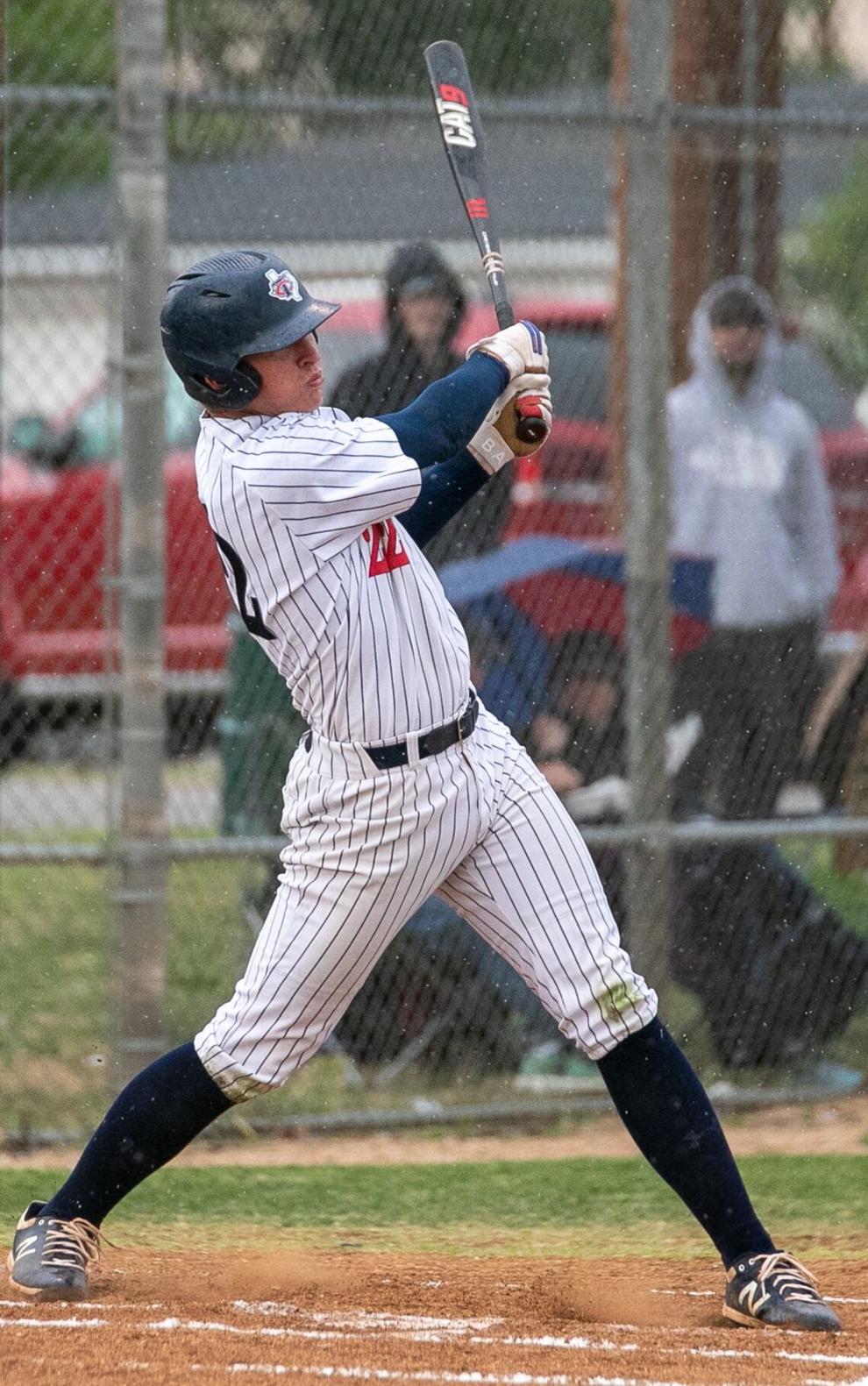 Chargers' starting pitcher Anthony Apollaro barreled through the first five Trinity hitters with little problem, using his breaking ball to get ahead then followed by locating his fastball.
When Everett stepped in with two outs in the 2nd inning, he took a first-pitch curve for a strike and then pounced on the second offering and drilled a solo home run to center field.
"That was really huge for momentum," Lions' right fielder Roe Forrest said. "It gave us a bunch of confidence and we started rolling from there."
Added Trinity coach Justin Phillips, "Cadon has been that way for us all season. He put a spark in us, and the guys were able to relax after that."
Apollaro, on the other hand, seemed to tighten up, which coincided with the Shelton defense hitting the skids. After exiting the 2nd inning down just 1-0, Apollaro and the Chargers unraveled. The second pitch of the 3rd inning sailed up and in and caromed off Lion shortstop Riley Kettner's neck.
Taylor bunted for a single and Forrest sent a fly ball to deepest center field, where the ball clanged off the fence over the Shelton outfielder's glove for a long single that filled up the bases.
Eight of Apollaro's next nine offerings were outside the strike zone, with Brady Alexander and Jarren Lewis drawing bases-loaded RBI walks for a 3-0 cushion. Apollaro logged two outs but plunked Luis Otero to force in another run. The fourth tally of the at-bat came on a wild pitch before courtesy runner Zach Smith crossed the plate when the Charger third baseman's throw on a routine play pulled the first baseman off the bag to prolong Shelton's misery.
The 4th inning was even more disastrous for Shelton (10-10).
Taylor pumped a leadoff double and Forest sent a no-doubt two-run bomb over the fence in right-center field to nudge the lead to 8-0. Lewis restarted a rally with a one-out single and stole second, which preceded a Chargers' implosion: A fielder error on the shortstop that scored Smith, a throwing error on the catcher when Johnny Salazar swiped second then another gaffe when the center fielder tried to gun down Salazar at third base.
Trinity's ability to put the game away when Shelton left blood in the water with the free passes and errors is something that has been elusive at times but is a necessity at this time of year.
"We have been talking all season about not letting teams hang around and we didn't let that happen (Monday)," Forrest said. "That's huge for us."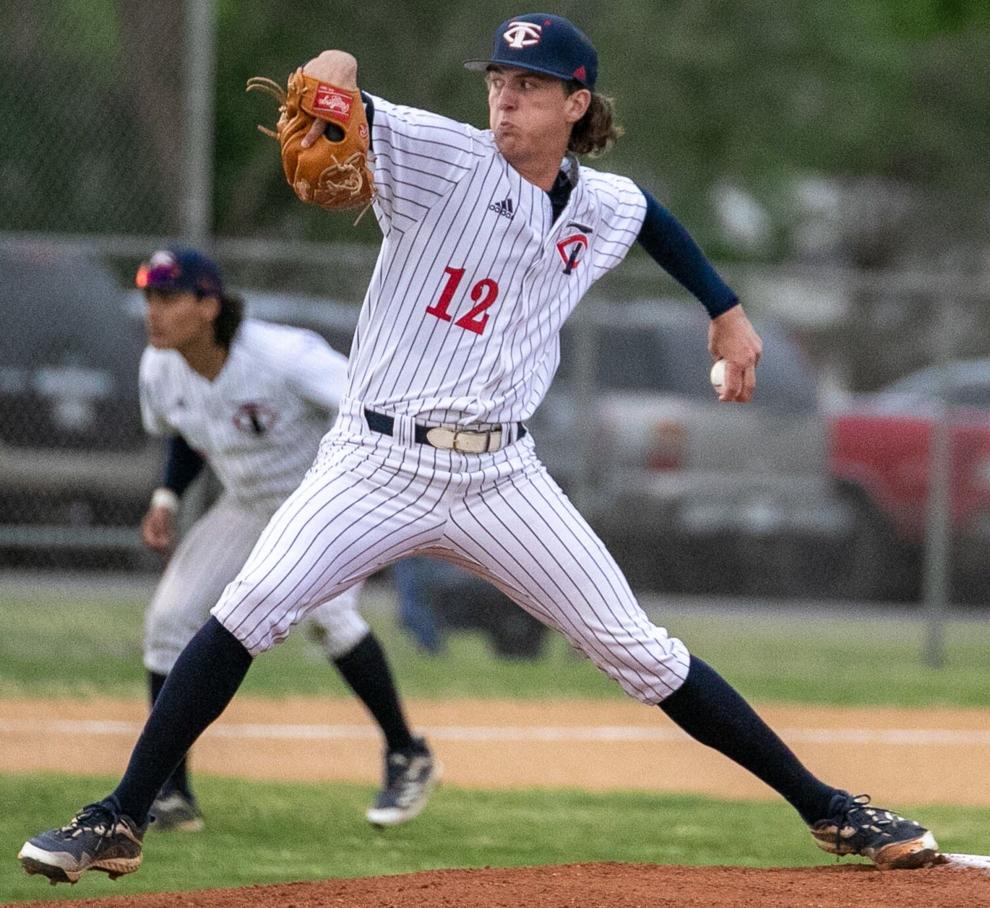 As was Taylor's performance on the bump.
The southpaw breezed through 3 hitless innings before Grayson Tracy blooped a leadoff single into no-man's land behind second base to begin the 4th. A strikeout, a fielder's choice and Lewis back-picking courtesy runner Andrew Zuch squashed that mini-threat.
"Nathan attacked the zone really well," Phillips said. "We prepared him well with the idea of getting ahead and expanding the strike zone. His changeup was good when it needed to be, and he did a great job pounding the bottom of the strike zone and got a lot of ground balls."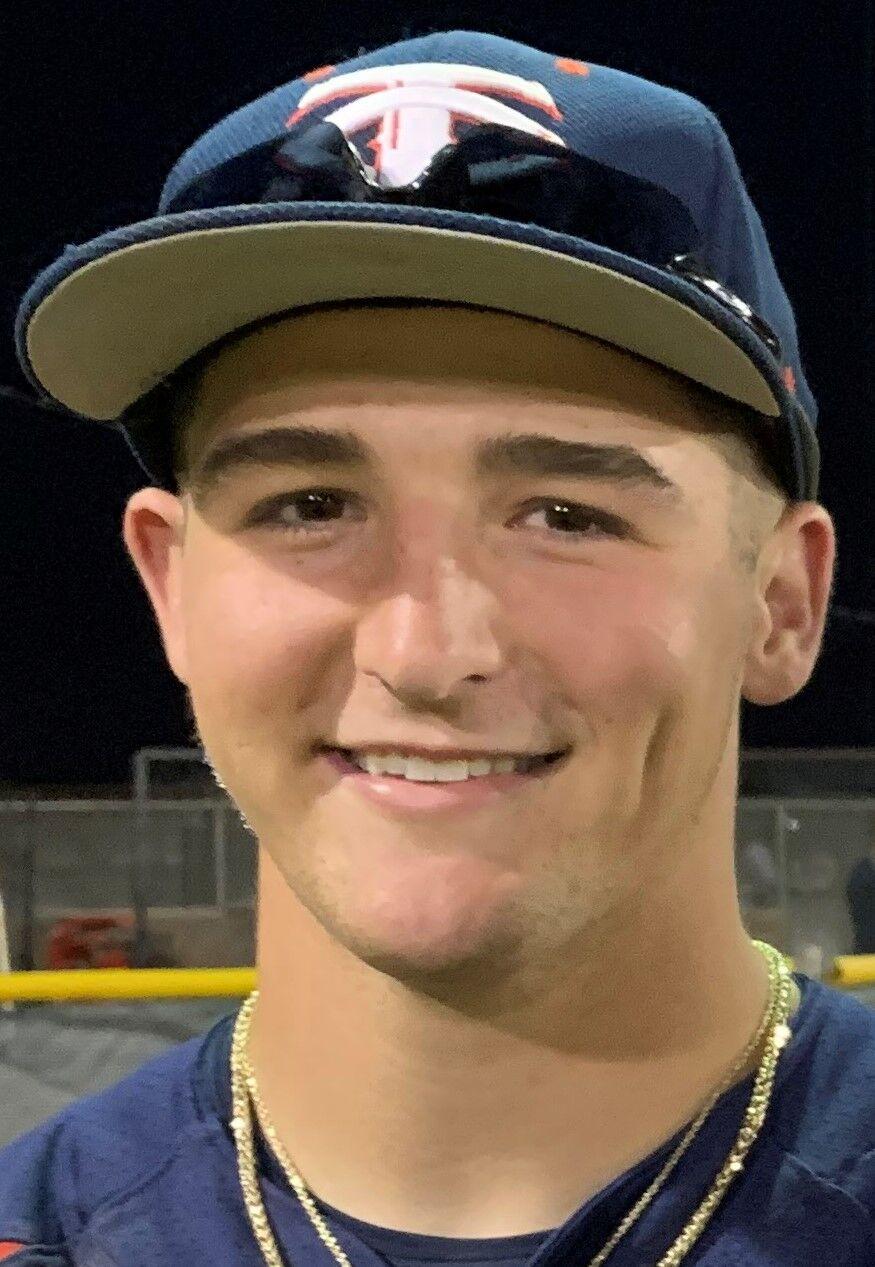 When Holt Parker smacked a double to left-center field to start the 5th and Aidan Kuntz's single to left field put runners on the corners with one out, Phillips summoned Everett to put out the fire. He caught Gabe Vannuccini looking at a third strike, walked the nine-hole batter to load the bases and then blew a 2-and-2 fastball past Clay Brandenburg for a game-ending K.
That brought an early end to the Lions' first home playoff game in 10 years and sends them into a showdown with Grace Prep, which topped Willow Park Trinity 8-3 on Monday.
Trinity tuned up for the postseason with a rugged week that included a road win at Nolan Catholic and gritty back-and-forth 11-10 victory vs. Andrews. Now the Lions encounter a tougher challenge with the season on the line.
"It's been an amazing season and we're ready to let the state know what Trinity Christian is all about," Forrest said. "We're not going to let up now."
------------------------------------------------------
TAPPS DIVISION III AREA ROUND
At Hodges Park
TRINITY CHRISTIAN 10, DALLAS SHELTON 0 (5)
Shelton       000   00   --     0   3   5
Trinity         015   4x   --   10   6   0
Anthony Apollaro and Hank Davis; Nathan Taylor, Cadon Everett (5) and Jarren Lewis. W -- Taylor. L -- Apollaro. 2B: Shelton -- Holt Parker; Trinity -- Taylor. HR: Trinity -- Everett, Roe Forrest. Records: Shelton 10-10, Trinity Christian 27-7-1. Up next: TAPPS Division III regional playoff -- Trinity Christian vs. Arlington Grace Prep, 2 p.m. Saturday, Hunter Field (Hardin-Simmons University) in Abilene.