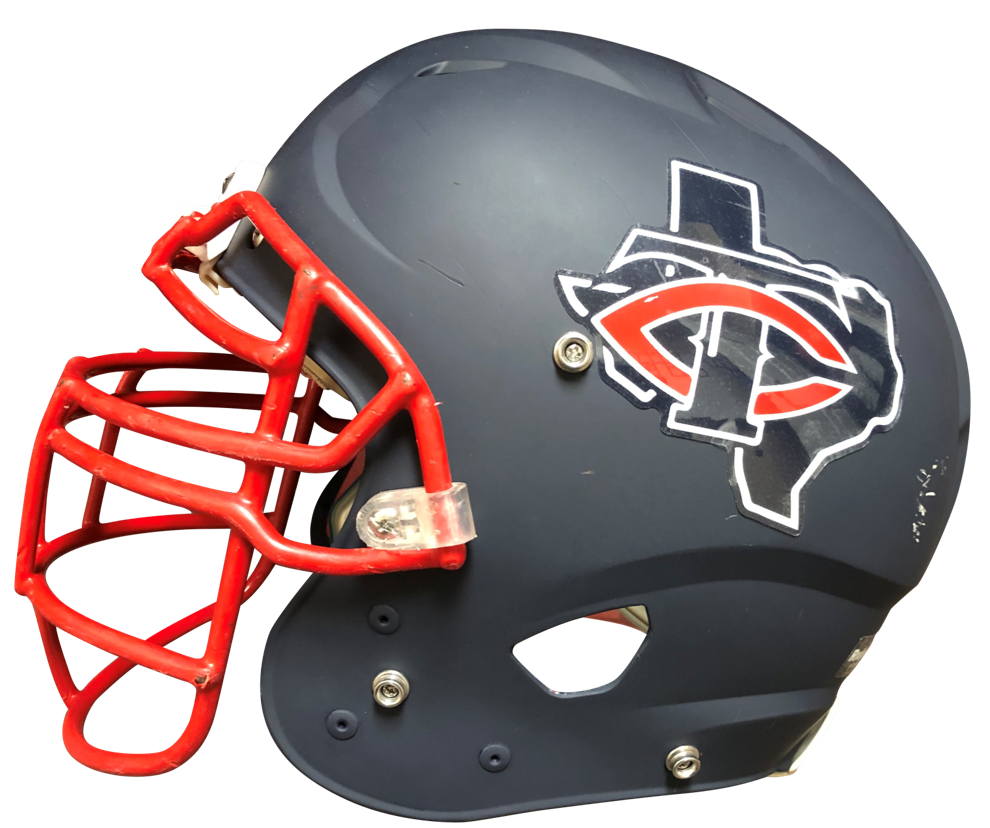 FORT WORTH -- Trinity Christian took a while to get into a rhythm Friday night in a TAPPS Division III-District 1 game at Lake Country.
Once the Lions settled in, though, the Eagles didn't stand much of a chance.
Trinity blazed to a 41-13 triumph to stay lock-step with rival Lubbock Christian atop the district standings with one game to go. Marcus Ramon-Edwards and Ethan Phares led the way as the two-pronged hammers of a 383-yard rushing performance. Ramon-Edwards ran for 270 yards and Phares tallied 82 with each scoring three touchdowns.
After Lake Country (4-5, 2-4) hung the first touchdown of the night on the scoreboard and held the Lions scoreless for the opening 12 minutes, Ramon-Edwards, Phares and the TCS offensive line went to work.
Ramon-Edwards pulled his team even with a 26-yard touchdown that began a run of six unanswered TDs, with the two Lion backs alternating trips to the end zone. Ramon-Edwards broke of runs of 25, 26 (TD), 38, 58 (TD), 67 and 24 (TD) yards.
While the Trinity offense settled in, the defense locked down. Lake Country generated 288 yards but didn't score again until the final minutes – after Phares' third score expanded the Lion lead to 41-7.
Linebacker Zach Anthony was a force for Trinity (6-3, 5-1) with 17 tackles and a sack. Patrick Camp recorded 5 stops, 3 sacks and 3 tackles for loss. Eli Reeves, Brady Scott and Cade Hays chimed in with 5 tackles apiece and Isaiah Beaver snared an interception.
The regular-season finale will also be on the road as Trinity heads to Muenster Sacred Heart for a 6 p.m. kickoff next Friday.